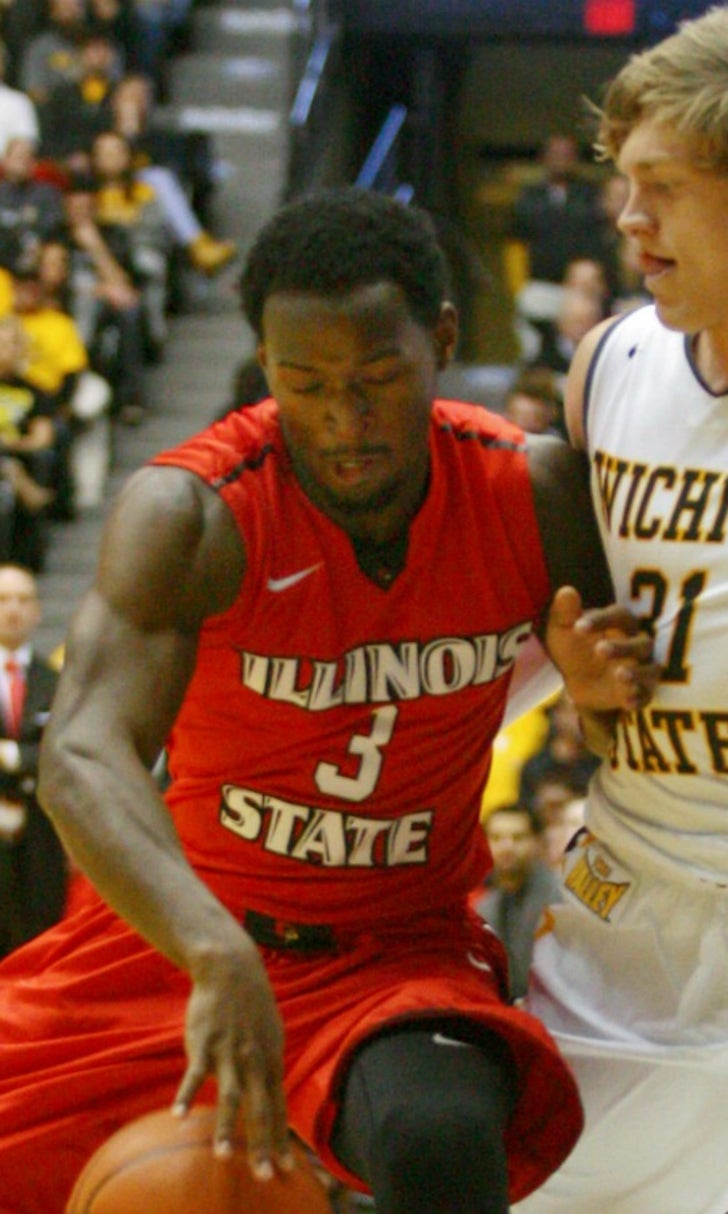 No. 16 Wichita State beats Illinois State 70-62
BY foxsports • January 4, 2015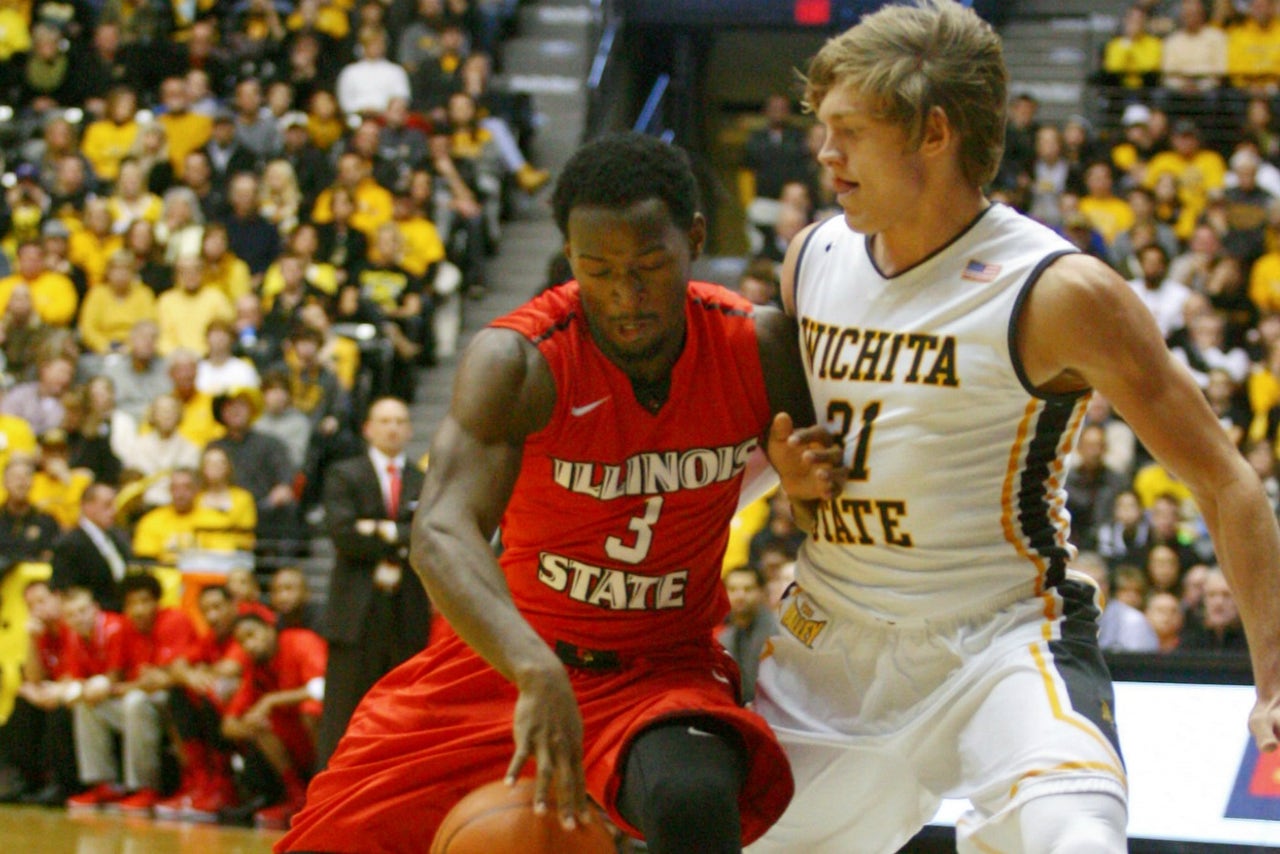 WICHITA, Kan. -- No. 16 Wichita State's veterans made the big plays again.
Ron Baker scored 15 points on 7-of-8 shooting, and the Shockers held off Illinois State 70-62 on Sunday.
Baker dished out a timely assist, Fred VanVleet hit some clutch shots, and Tekele Cotton converted another highlight-reel alley-oop as Wichita State won its 20th straight game over a Missouri Valley Conference foe.
The Shockers (12-2, 2-0) have also won 24 in a row at Koch Arena, the fifth-longest active streak in the country.
"Those are good basketball players," Wichita State coach Gregg Marshall said. "They've won a lot of games here, and they're continuing to win a lot of games."
Led by Daishon Knight's 24 points, the Redbirds (8-6, 0-2) hung around in the second half but could never take the lead.
Wichita State appeared to seize momentum with just over four minutes left on the high-flying dunk by Cotton off an inbounds pass from VanVleet, a play that sent the home fans into a frenzy.
"I don't think I've ever seen any human get up that high," Baker quipped.
But Knight's 3-pointer quieted the crowd and pulled Illinois State within 57-55 with 3:52 remaining.
That's when Wichita State's veterans took over.
VanVleet answered back with a 3-pointer of his own, then Baker drove and found Shaquille Morris for a layup to push the lead to 62-55. In Illinois State coach Dan Muller's mind, VanVleet's 3 was the dagger.
It was the only 3-pointer of the game for VanVleet, who finished with 12 points to go along with six rebounds and six assists.
"Every scouting report that's ever been made on Wichita State talks about VanVleet making big shots," Muller said. "Now stopping him from making them is tougher. He's a special player in that way."
The performance from Morris was a revelation for the Shockers: The redshirt freshman had not played in the last two games and did not travel with the team in its recent victory over Drake.
Morris, who tied his career high with nine points and added three blocks, said he was driven to succeed after Marshall told him he was not traveling with the squad.
During the practice before the team left, Marshall sat his players down and drew an iceberg on the board, with 90 percent of it labeled character and the remaining 10 labeled skill. Morris took that as a direct message.
"He told me to go home and take some time to just think to myself how bad I wanted it," Morris said. "I basically knew that the whole message was to me. When they came back from Drake, I just gave it my all. I said, `Why not?' and just went very hard in practice."
Knight was the only player in double figures for the Redbirds, who have lost their first two Valley games by a combined 10 points.
TIP-INS
Illinois State: The Redbirds have now lost at Koch Arena seven straight times, last winning on Jan. 1, 2008, with a 49-46 victory. ... Illinois State led the Missouri Valley in steals per game with 8.2 but finished with a season-low four against Wichita State.
Wichita State: After missing three games and playing sparingly at Drake, Evan Wessel (ankle) returned to the starting lineup for the first time since Dec. 16. He finished with three points, three rebounds, four assists and three steals. "I'm not sure we win that game without him," Marshall said.
REBOUNDING EDGE
Illinois State used its size to control the glass, pulling down 14 offensive boards and outrebounding Wichita State 32-27. The Redbirds had the first 10 rebounds of the second half, eight of them on the offensive end -- three coming on one possession alone. The Shockers did not collect their first rebound until nearly seven minutes into the half. Illinois State was the Valley's top offensive rebounding team entering Sunday at 13.8 per game and has now outrebounded opponents 11 times in 14 games. Wichita State had been outrebounded only twice before.
UP NEXT
Illinois State hosts Drake on Wednesday.
Wichita State hosts Bradley on Wednesday.
---