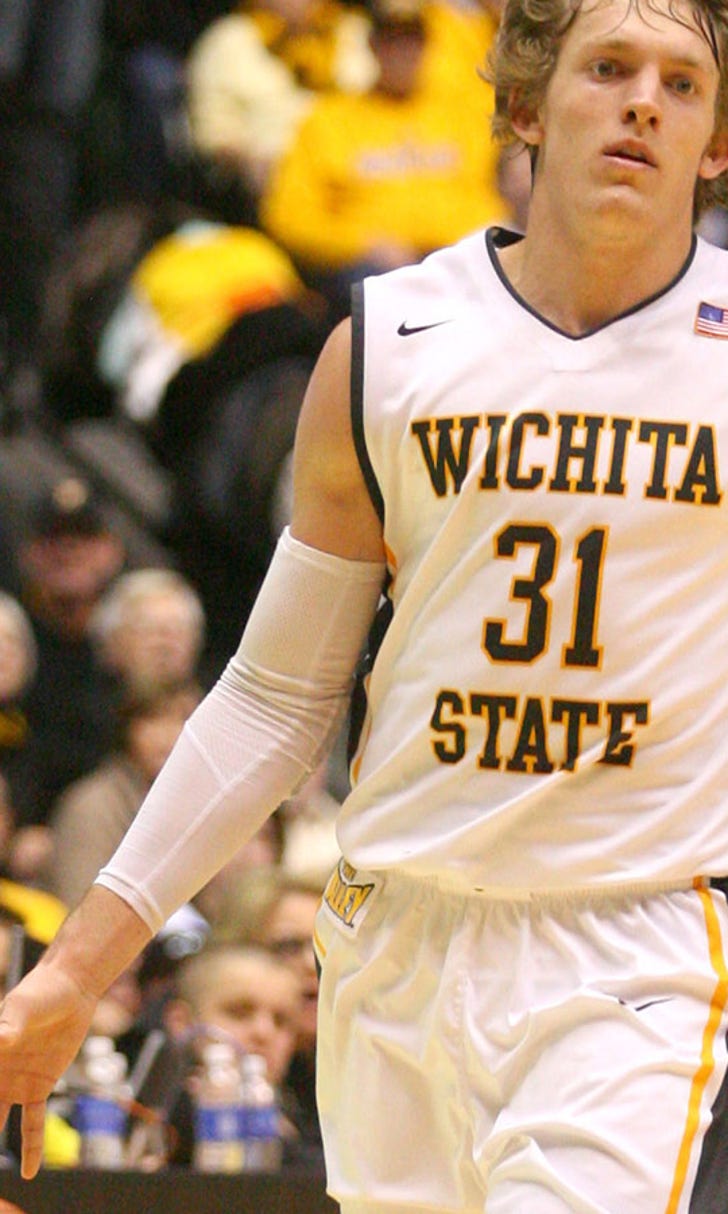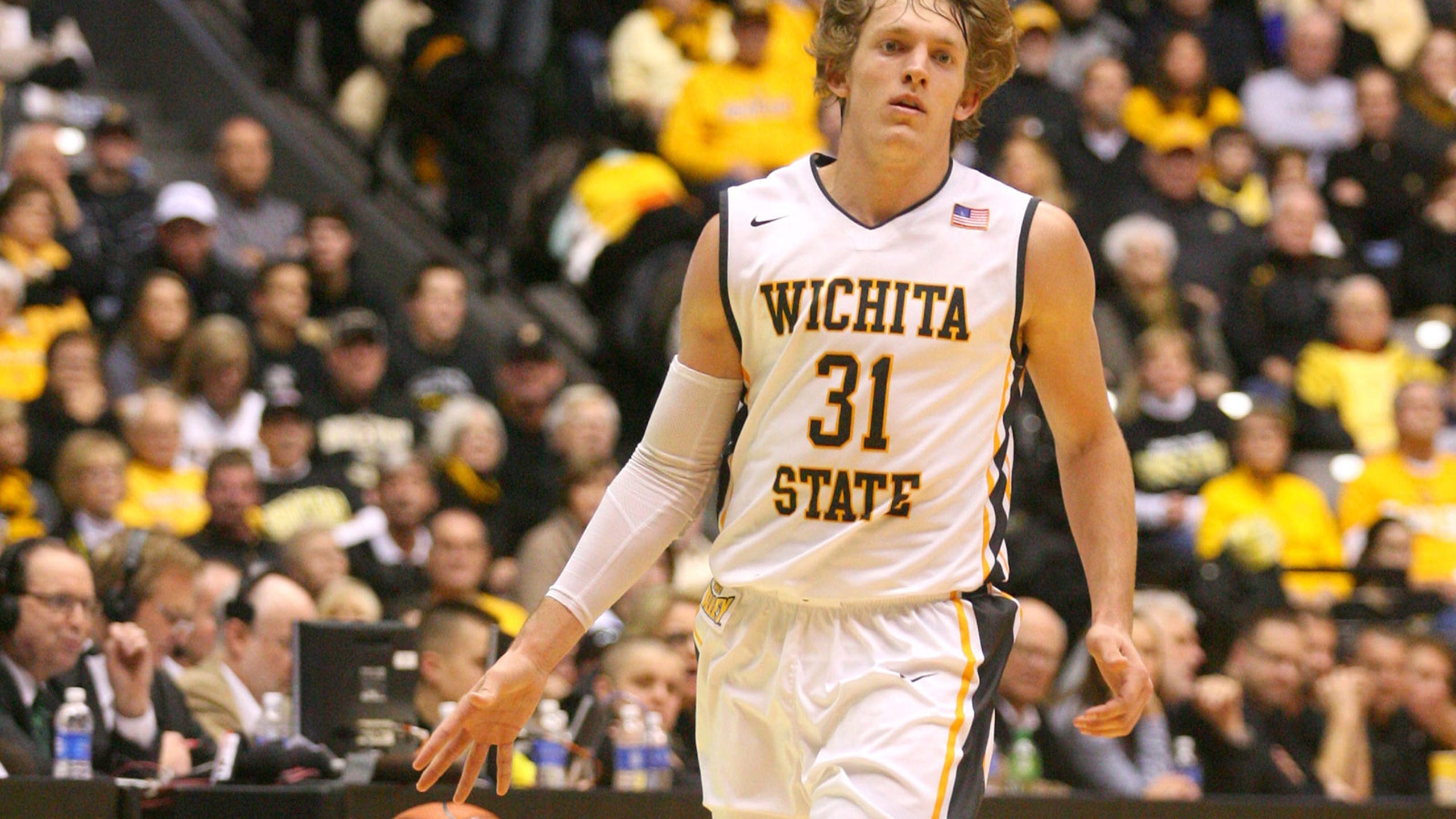 No. 15 Wichita State routs Bradley 63-43
BY foxsports • January 7, 2015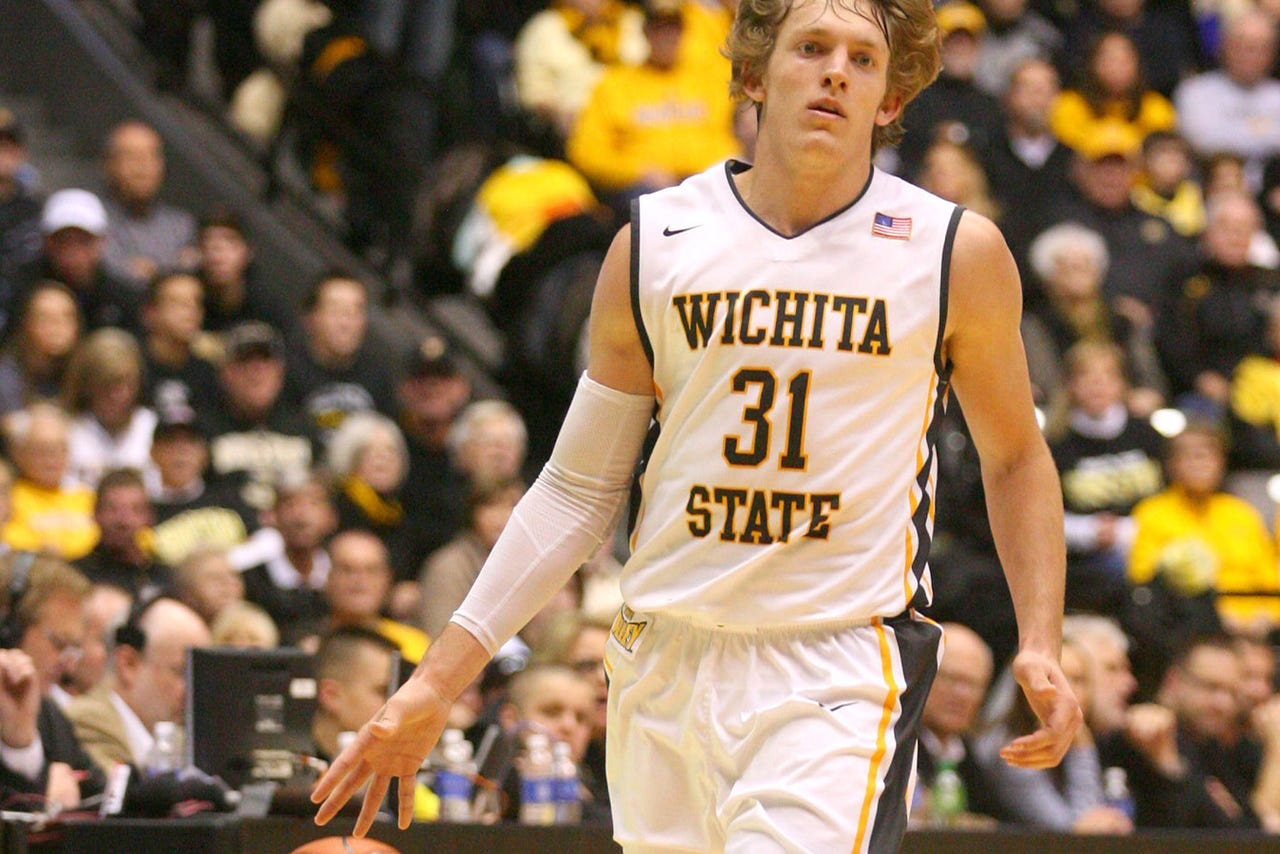 WICHITA, Kan. -- Wichita State coach Gregg Marshall stood outside of his locker room at halftime Wednesday night and just listened.
He didn't hear much.
There was a little chatter, with team leader Fred VanVleet leading what little conversation there was. That was the result of his team playing a horrible first half and trailing at halftime for just the second time this season.
"I didn't recognize that team, that effort, that execution, that determination," Marshall said.
But he certainly recognized the Wichita State team he saw in the second half. No. 15 Wichita State turned things around after halftime to run away from Bradley 63-43.
"I'm glad there's two halves," Marshall said.
Darius Carter scored a game-high 19 points to lead Wichita State (13-2, 3-0 Missouri Valley Conference).
Ron Baker scored 12 and Shaquille Morris added 10 points for Wichita State.
Ka'Darryl Bell led the Braves (6-10, 1-2) with 11 points. Tramique Sutherland and Auston Barnes each added 10.
The Shockers have won 25 consecutive games at home and 21 in a row in the MVC. The Shockers also have won 10 in a row against Bradley, including the past six at home.
Both teams struggled in the first half and early in the second half. They combined for seven points in the first eight minutes after halftime with the Braves leading 32-31.
But Baker hit consecutive 3-pointers, one at the 12:03 mark and the other at 11:29, which gave the Shockers a 37-32 lead and seemed to ignite the Shockers as they pulled away.
"They're just rhythm shots for me," Baker said. "Coming left off the ball screens in rhythm for me, it's a comfortable shot."
Bradley was not closer than five points the rest of the game and went more than six minutes without a basket.
Wichita State outrebounded Bradley 41-28 in the game after the teams were tied in that statistic at halftime.
"I was frustrated after the game with our team, not because we got beat," Bradley coach Geno Ford said. "Not because we lost to a great team. But the rebounding in the second half."
Bradley led 28-27 at the half, marking just the second time this season the Shockers have trailed at halftime. The Shockers also trailed by one against Alabama 25-24 on Dec. 16.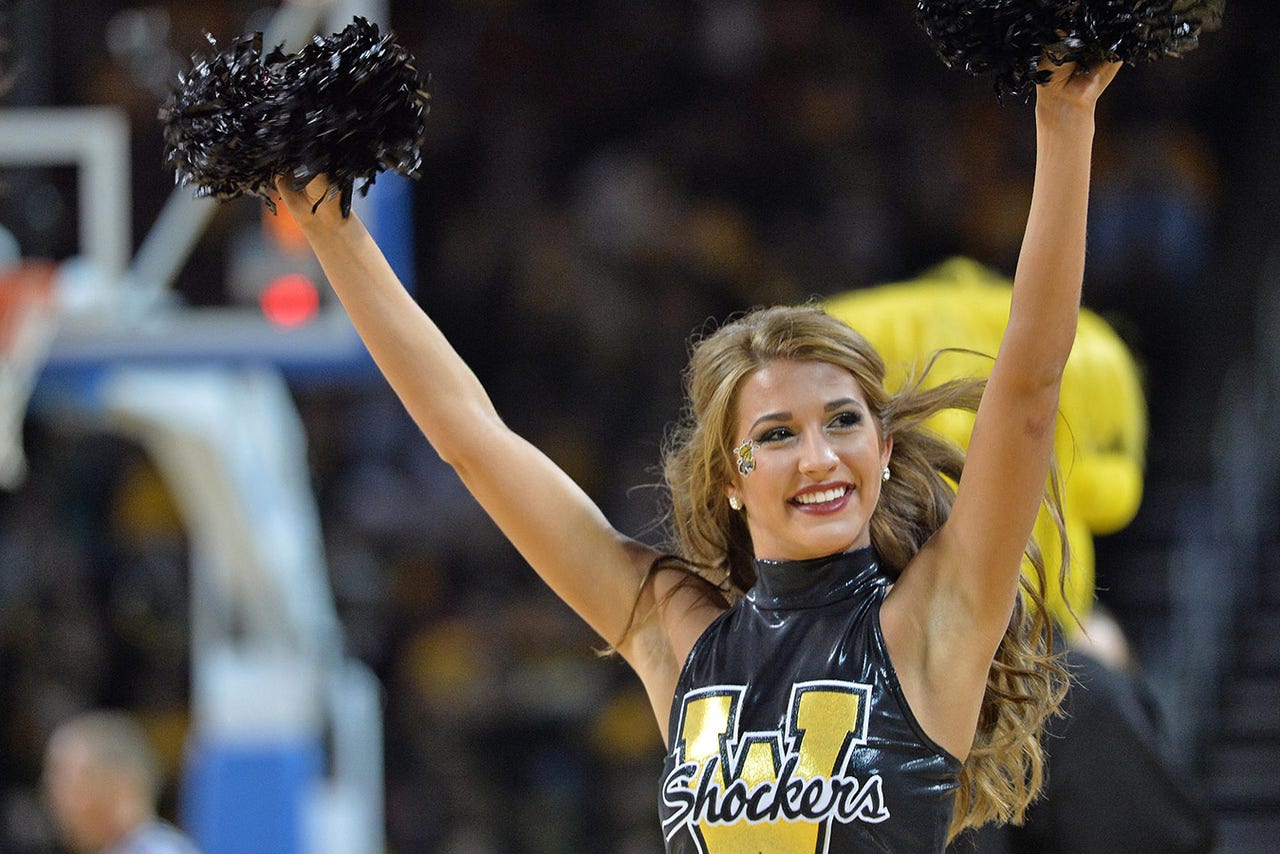 Lookin' good! Check out our gallery of NCAA hoops cheerleaders.
They rallied to win that game 53-52. In one of the Shockers' two losses, Dec. 25 against George Washington in Hawaii, the teams were tied at 28 at halftime.
The Shockers took the lead a couple of times in the first half but could never extend it beyond two points. Morris' dunk with 2:40 to play gave Wichita State a 25-23 lead. But Bradley scored the next five points -- Barnes' 3-pointer and Sutherland's jumper -- to go up 28-27.
TIP-INS
Bradley: Bradley was again without leading scorer Warren Jones, who has been out a month with a foot stress fracture. ... The Braves made just four of 18 3-point attempts.
Wichita State: Baker has scored at least within a point of double figures every game this season. His lone single-digit game was nine points in a loss to George Washington on Dec. 25.
OUT OF THE DOGHOUSE
Morris has worked his way back into the good graces of his coach.
Morris, who didn't play against George Washington in Hawaii and in the conference opener at Drake, has scored 19 points in the past two games against Illinois State and Bradley. He came off the bench to play 20 minutes Wednesday.
"Shaq Morris was tremendous in the second half again," Marshall said. "This is five straight days now that he's been really good."
The Shockers don't have practice Thursday, their first off day since Dec. 27. But Marshall was hopeful that Morris will build on the past five days.
"He's coming," Marshall said. "And I'm sure it won't just be a continual upward trend like on a bar graph. I'm sure there will be a setback somewhere, but he certainly helped us win the last two games."
Ford said he wished Morris were still on Marshall's bad side.
"I think he's terrific," Ford said.
UP NEXT
Bradley: Hosts Evansville on Saturday.
Wichita State: Plays at Loyola (Illinois) on Sunday.
---