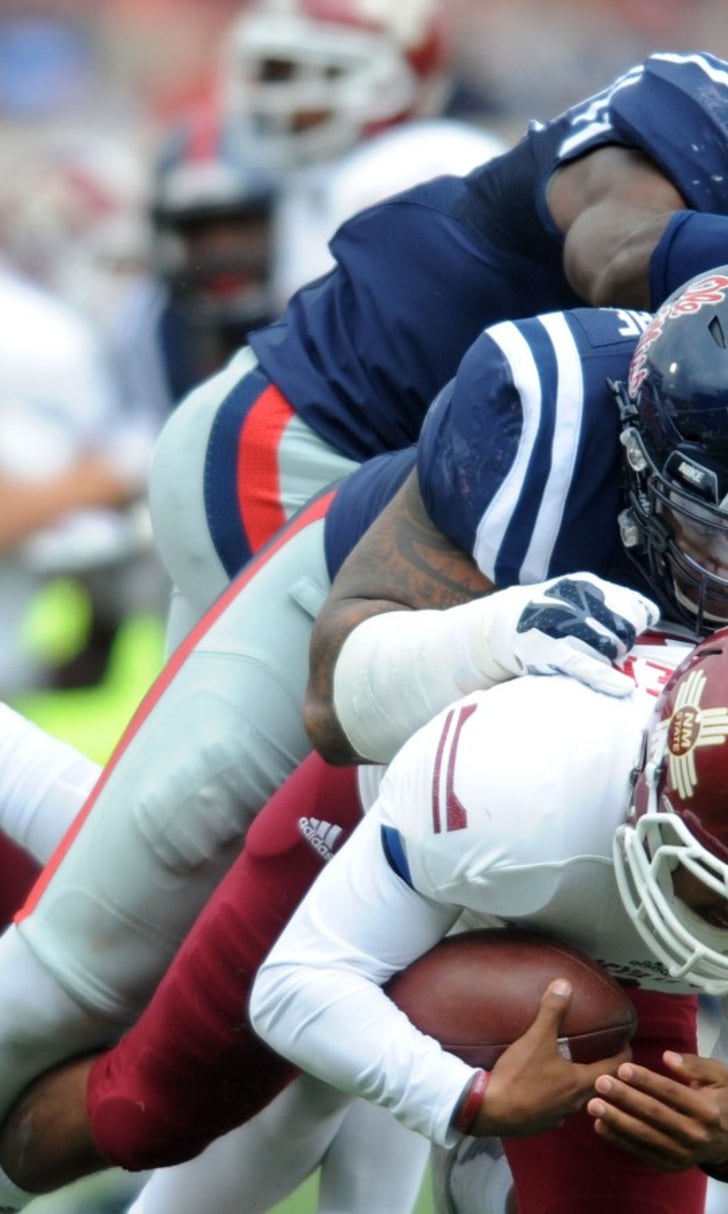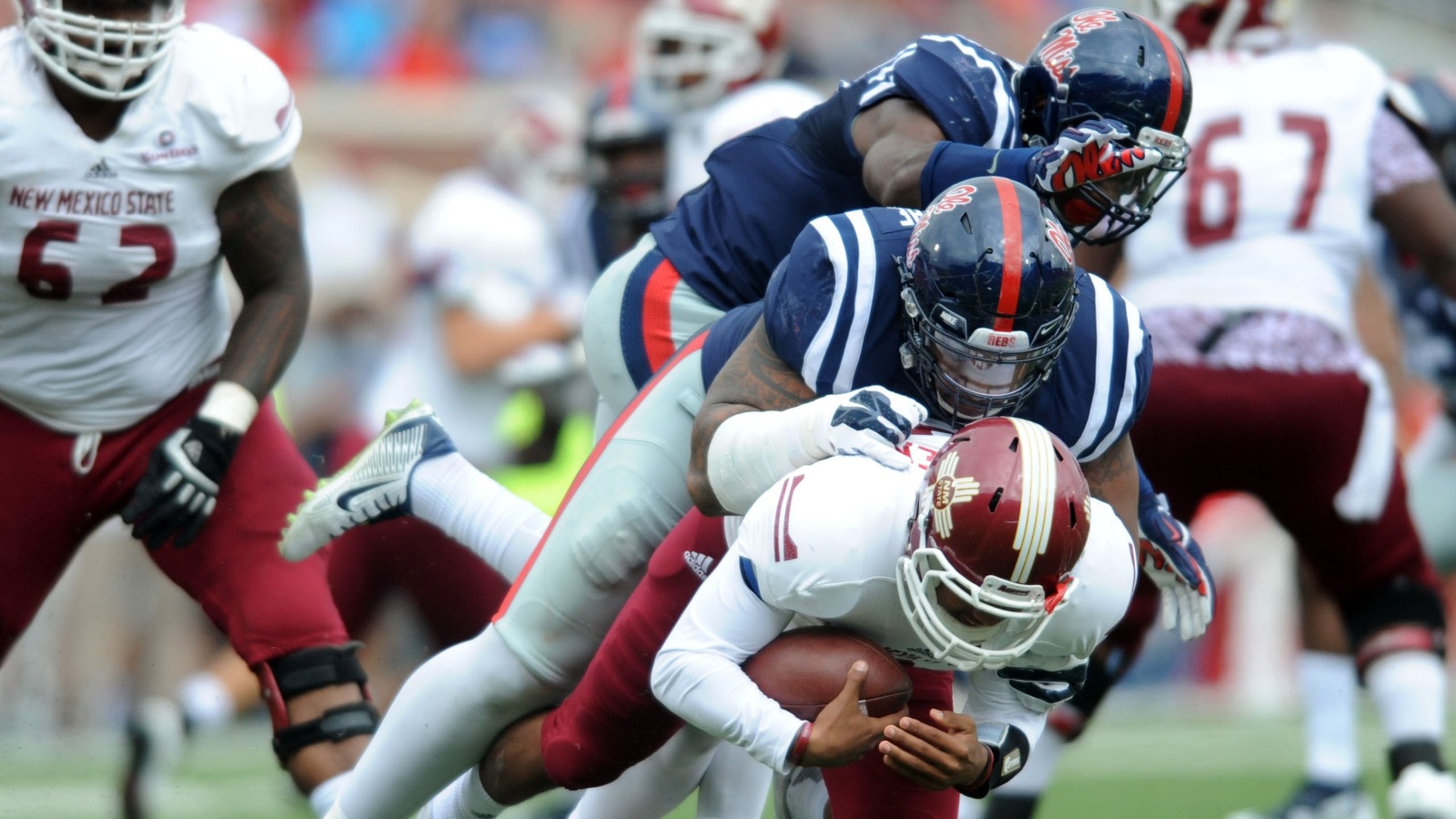 No. 14 Ole Miss blows out New Mexico State
BY foxsports • October 10, 2015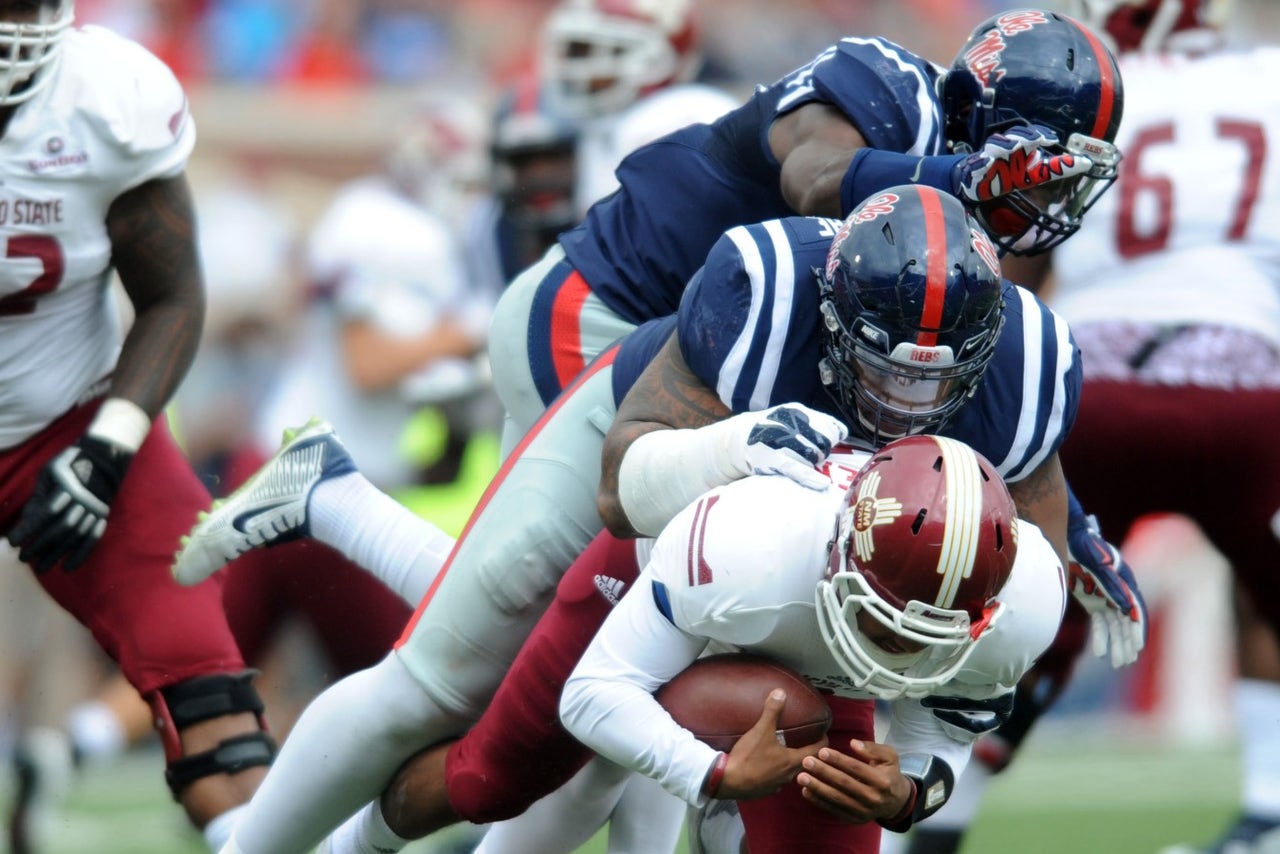 OXFORD, Miss. -- No. 14 Mississippi overpowered another non-conference opponent with points and yards galore.
The final result was a lopsided 52-3 victory over New Mexico State that included Chad Kelly's 384 yards passing and an acrobatic one-handed touchdown grab by Laquon Treadwell.
The Ole Miss defense kept New Mexico State out of the end zone. Trae Elston and Mike Hilton both grabbed interceptions.
"This one was important," Hilton said. "We didn't want to keep a bad taste in our mouths from a loss and this helps get rid of that."
Treadwell caught eight passes for 136 yards and two touchdowns.
The Rebels (5-1) finished with 665 yards of total offense. Eugene Brazley ran for a team-high 98 yards, including a 78-yard touchdown.
New Mexico State (0-5) couldn't convert a few good opportunities after Ole Miss turnovers. The Aggies missed on two field goal attempts. Redshirt freshman Nick Jeanty completed 11 of 22 passes for 74 yards.
"We played an elite football team and they have more weapons that we do right now," New Mexico State coach Doug Martin said.
---
---