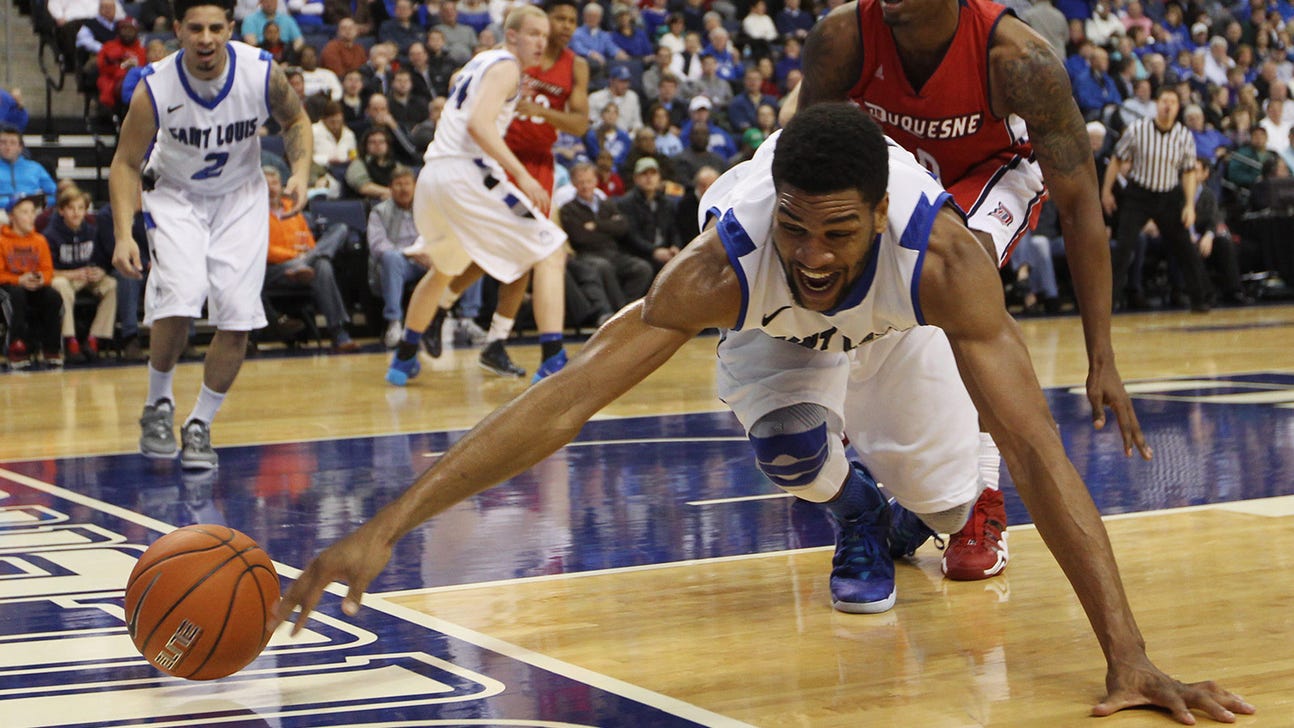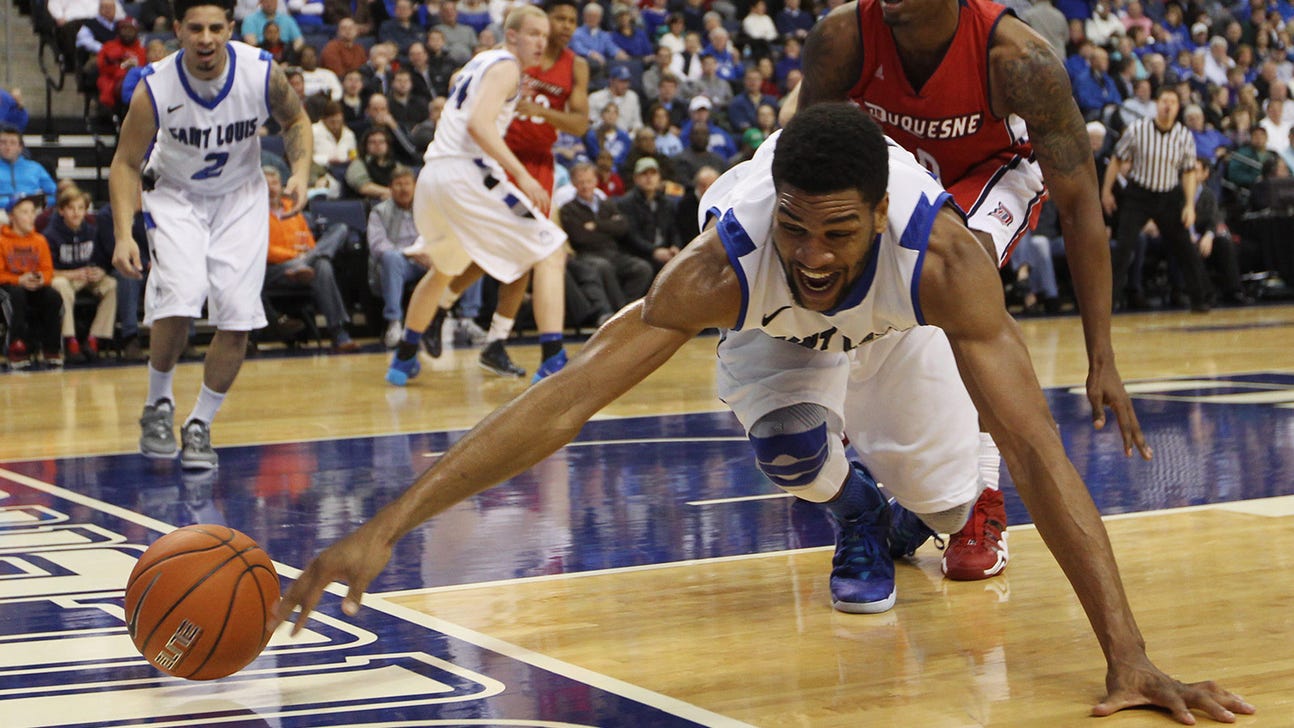 No. 10 Saint Louis finally lands on the wrong side of a close game
Published
Feb. 28, 2014 12:11 a.m. ET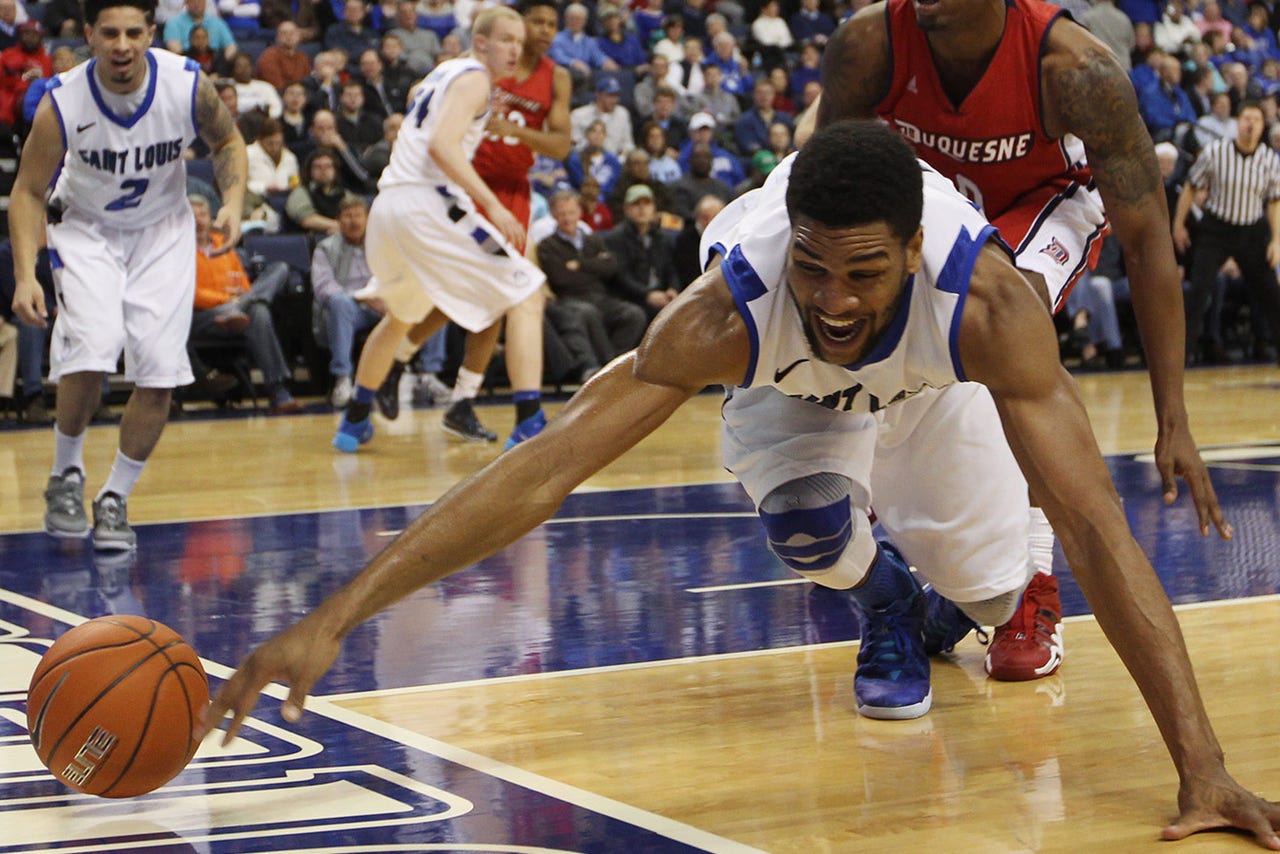 ST. LOUIS -- Micah Mason picked himself off the court and smiled.
There were 17 seconds left. The Duquesne sophomore sharpshooter knew it was over. So did the Saint Louis University fans, who were roaring just minutes earlier but now scurried for the exits.
Mason and his teammates took a losing record into Chaifetz Arena on Thursday night but walked out smiling. The visiting Dukes had conquered the Atlantic 10's most dominant team and earned the upset of the night in college basketball.
Duquesne 71, Saint Louis University 64.
"It's a tough matchup for us, but they did a really nice job and we just didn't play well enough," SLU coach Jim Crews said. "I've always said it's hard to win and it is hard to win. ... It was a tough night for us and we didn't play well enough."
This wasn't that surprising, really. Not for anyone who had watched the Billikens struggle at times -- turnovers, poor perimeter shooting, inability to corral defensive rebounds being among the primary causes for concern -- but still find ways to somehow pull out close victories over the past three months.
For a team that came in with a 19-game win streak and ranked No. 8 in the USA Today coaches' poll and No. 10 in the Associated Press Top 25, this Saint Louis squad had showed several signs of weakness.
Even though the Billikens (25-3 overall, 12-1 A-10) hadn't lost since Dec. 1 against Wichita State, they had close calls against Valparaiso, Rhode Island, Duquesne, George Mason, La Salle, VCU and George Mason again.
Win No. 12 during the streak was a four-point victory on the road on Jan. 22 at Duquesne, which is now 12-15 overall and 4-10 in the A-10.
The Dukes were coming off back-to-back losses against St. Bonaventure and Dayton and had lost six of seven, but they weren't scared of the big bad Billikens in the rematch Thursday.
"They hadn't lost a game in a long time," Duquesne coach Jim Ferry said of SLU. "They're a Top 10 program in the country. There's no doubt about it. They still are. We played with more of a sense of urgency in this basketball game."
SLU led 29-25 at halftime despite Jordair Jett playing only 10 minutes because the Billikens were able to get the ball inside.
The first few minutes of the second half were more of the same. Two layups from Jett sandwiched around a dunk by John Manning gave the Billikens a seven-point lead, their largest of the night, at 42-35 with 13:44 remaining.
But then Mason, who finished with a game-high 22 points, threw in a long heave from way beyond the right wing as the shot clock was expiring. It was one of his four 3-pointers in the game, and it seemed to spark the Dukes.
Mason's answered prayer sparked an 18-2 run that flipped the game on its head and gave Duquesne a 53-44 lead with 7:41 left. At that time, the nine-point deficit was the largest SLU encountered during its win streak.
Even then, it still felt the Billikens would make another late rally like they have so often over the past three months. Their experience, led by five senior starters, has come through time and time again in the clutch.
"Hopefully, they are confident they are going to keep coming back," Crews said. "I don't think they quit. That's what we want. We've done that in the past and hopefully they'll continue with that mindset. Things aren't going to go smooth all the time and really it doesn't go smooth a lot for us. And these guys have been very resilient and that's a great credit to them. I couldn't be more pleased for our guys. That's a good character trait."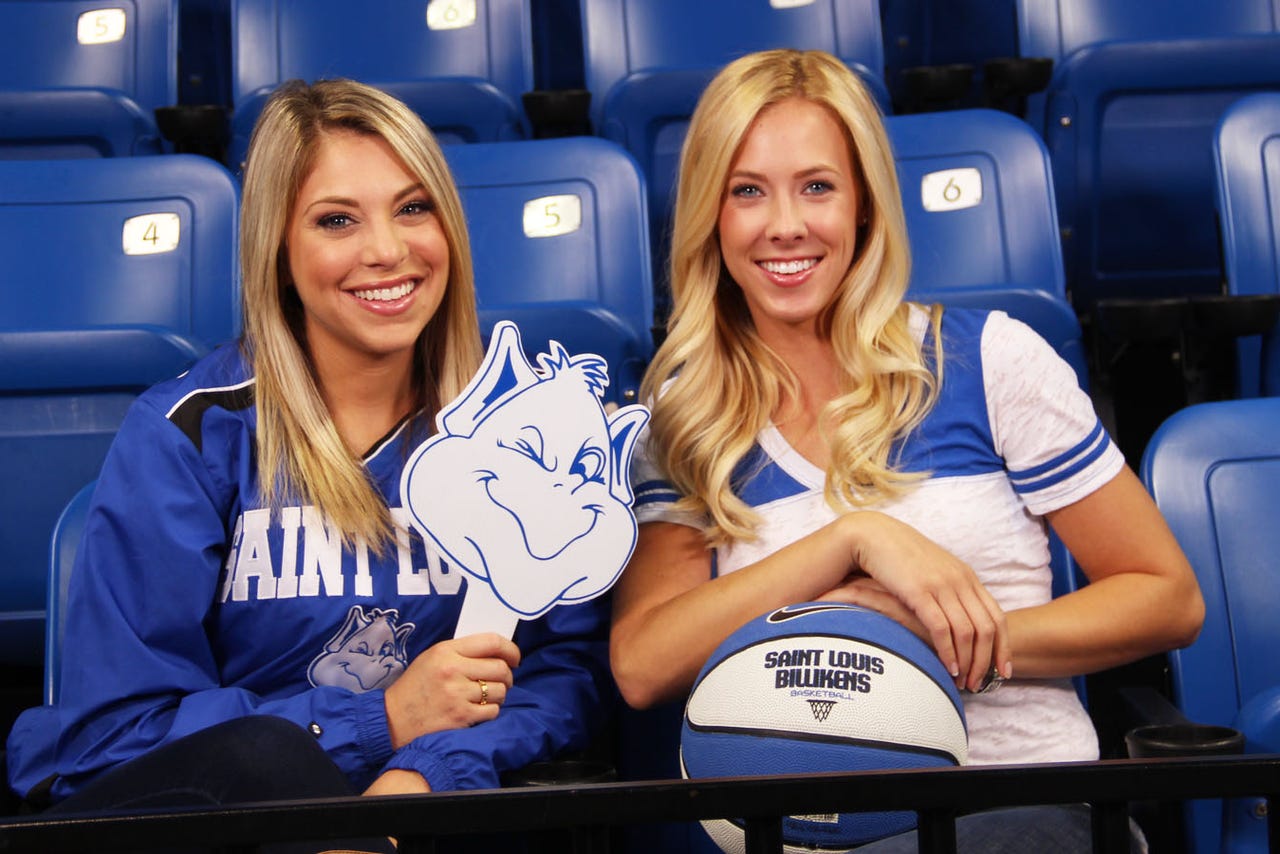 FOX SPORTS MIDWEST GIRLS: Read their bios, check out their upcoming appearances and view their photo galleries and videos.
But that didn't happen Thursday night.
SLU cut the deficit to four with 58 seconds left on a free throw by Rob Loe but would not get closer. When Mason was fouled and knocked to the floor with 17 seconds left, up by eight and headed to the free-throw line for two shots, it was apparent the game was over.
"We just never really got it going at any point in the game," said Dwayne Evans, who finished with 10 points and 12 rebounds. "We made a push to try to get it back but never really got in rhythm."
"They outplayed us," Loe added. "They had more energy and we didn't execute well on offense. They just outplayed us."
SLU has a quick turnaround with a road game at VCU (21-7, 9-4) on Saturday night. The same VCU team SLU beat 64-62 on Feb. 15 at Chaifetz Arena.
A win Saturday and SLU will clinch a share of the A-10 title. Another loss and the Billikens will be sweating with games left against Dayton at home and UMass on the road.
Crews' crew has proven to be a resilient bunch this winter, but now the stakes are getting higher and the challenges more difficult.
"The streak didn't really mean much to us," Evans said. "It's a tough loss just because there's a championship on the line, not because it broke the streak of however many games. We have to refocus. We play again in 36 hours or something like that. So mull it over tonight and get back at it tomorrow."
You can follow Nate Latsch on Twitter (@natelatsch) or email him at natelatsch@gmail.com. 
---