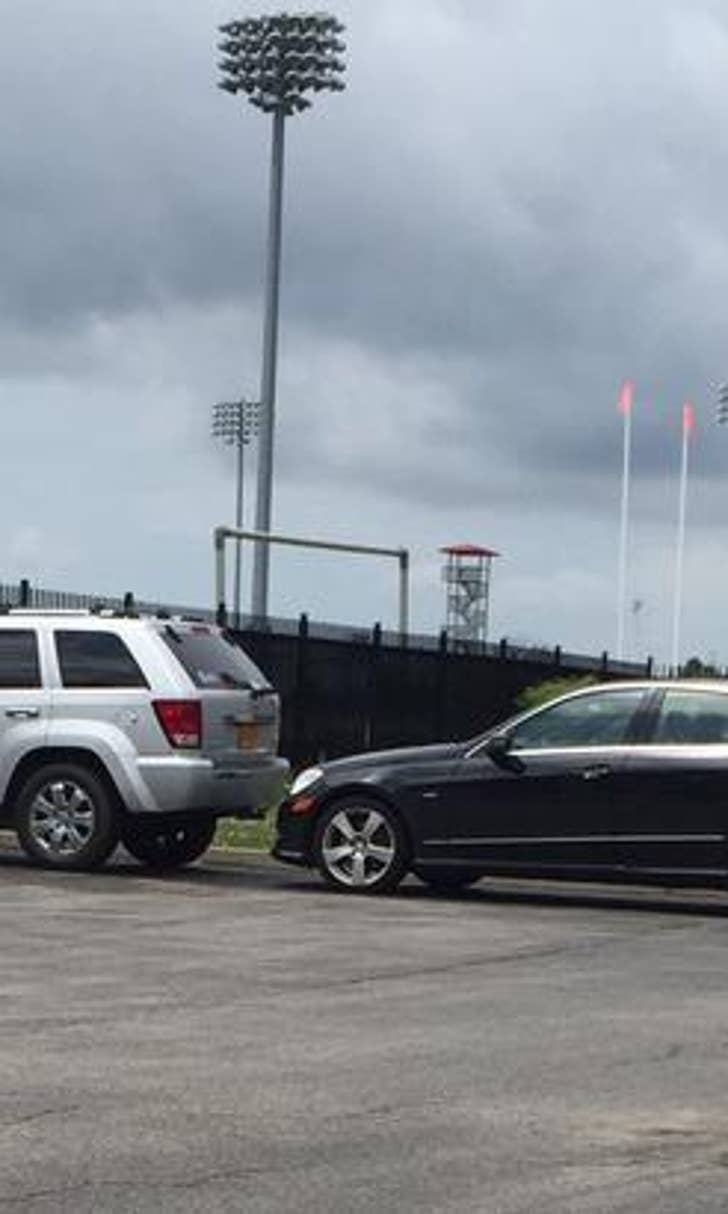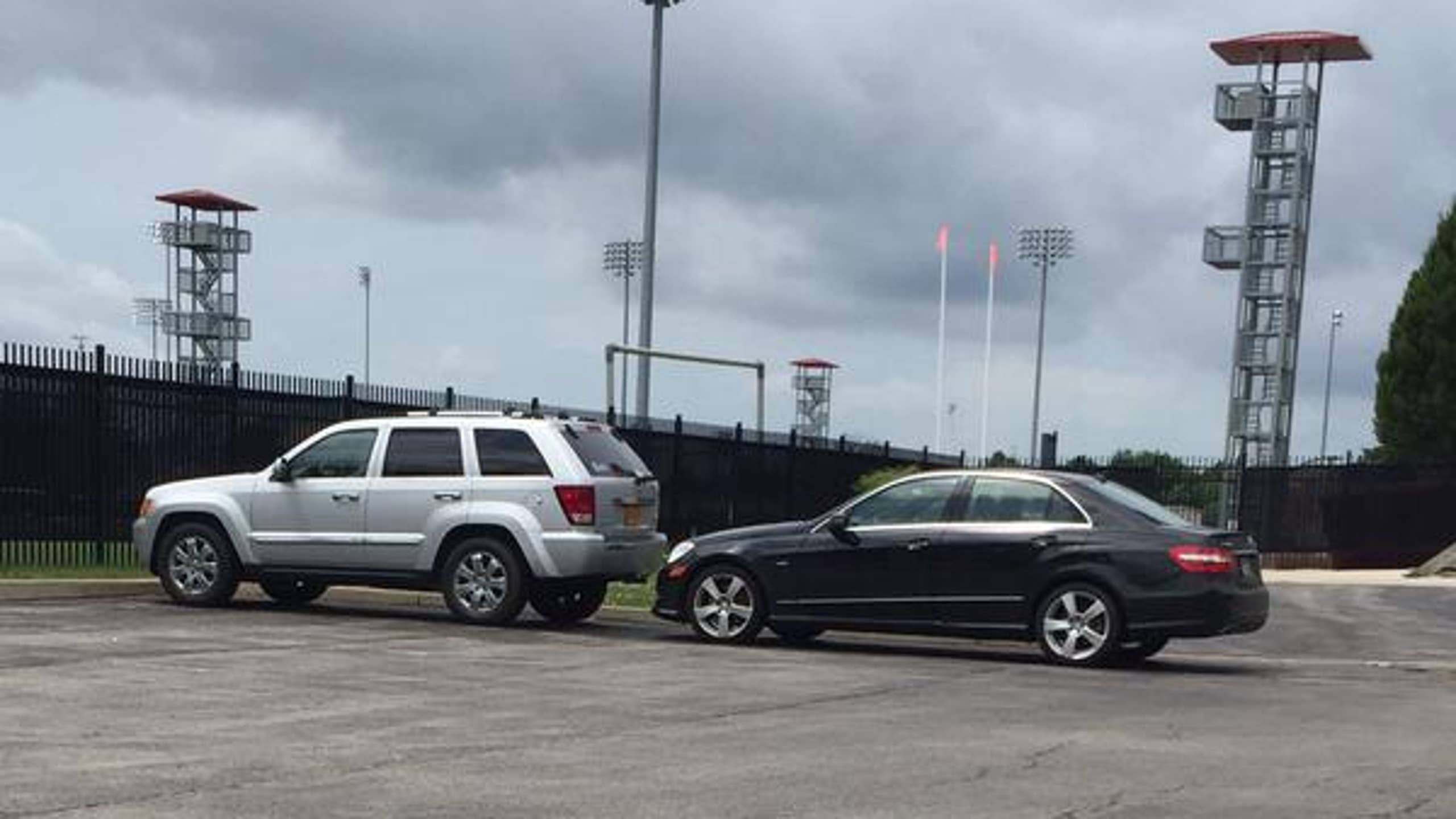 Nice block: If you dare park in Urban Meyer's spot, he will make you pay
BY Brett Smiley • June 15, 2015
According to Ohio State Buckeyes junior running back Warren Ball Jr., head coach Urban Meyer did not take kindly to someone snatching his parking spot on Monday.
Apparently, the black Mercedes tucked about 18 inches behind the offending vehicle belongs to Meyer:
The driver's options include: (1) attempting a turbulent 33-point turn and risking a dent/scratch on Meyer's ride; (2) waiting until coach leaves; and (3) apologizing for the error/oversight and promising to never do it again.
The photobombing and car-blocking Meyer sure loves some shenanigans. Life is good for a national championship-winning coach.
---