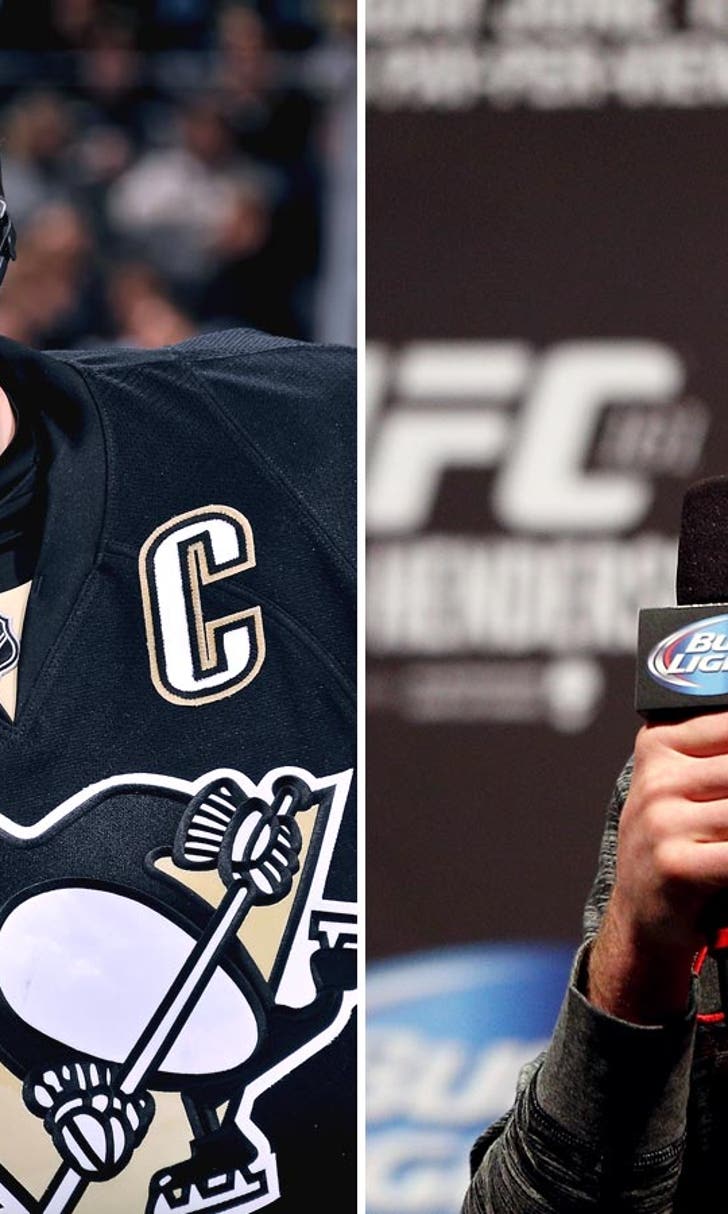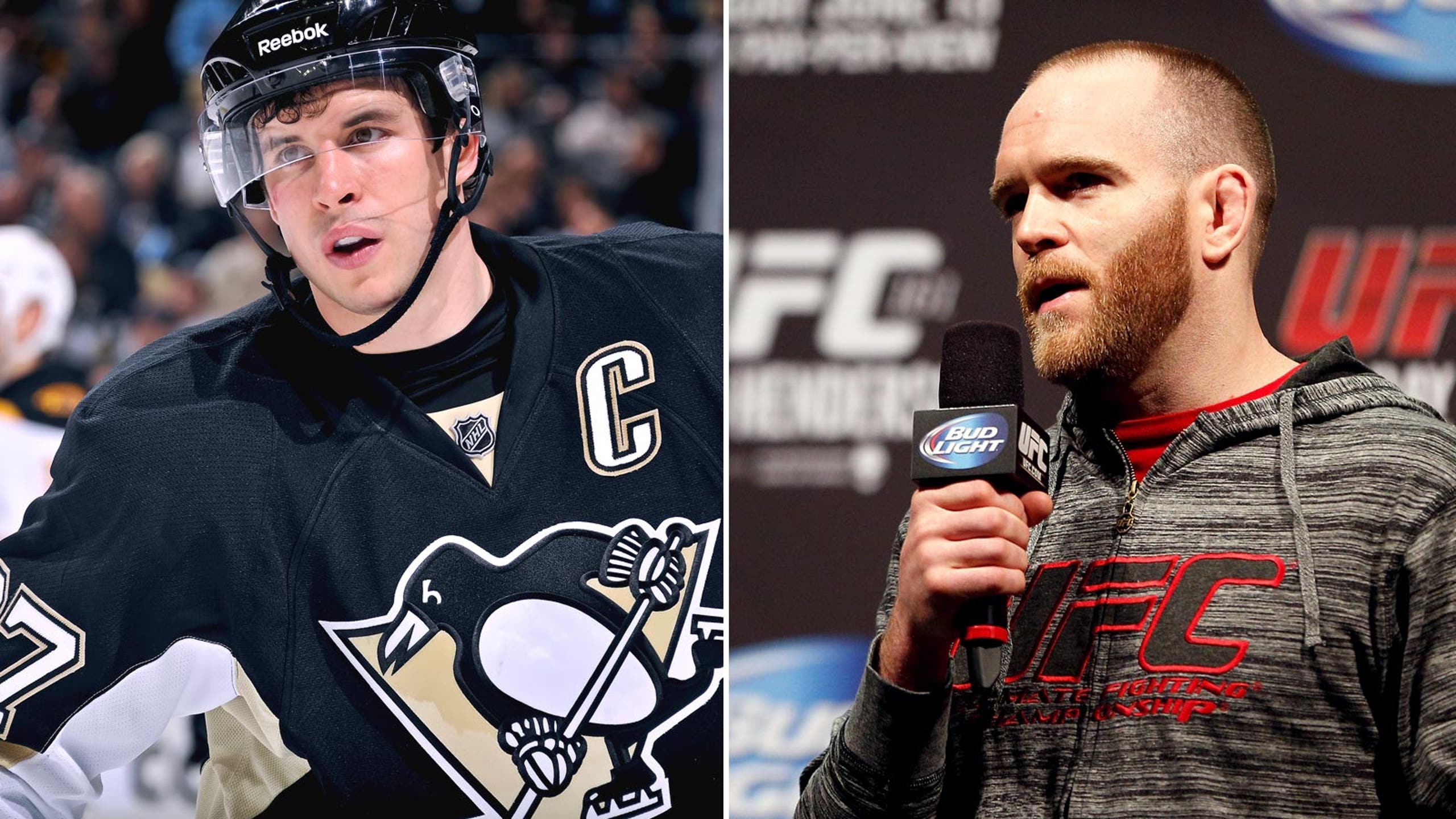 NHL star Sidney Crosby advised UFC's T.J. Grant about concussions
BY foxsports • August 14, 2014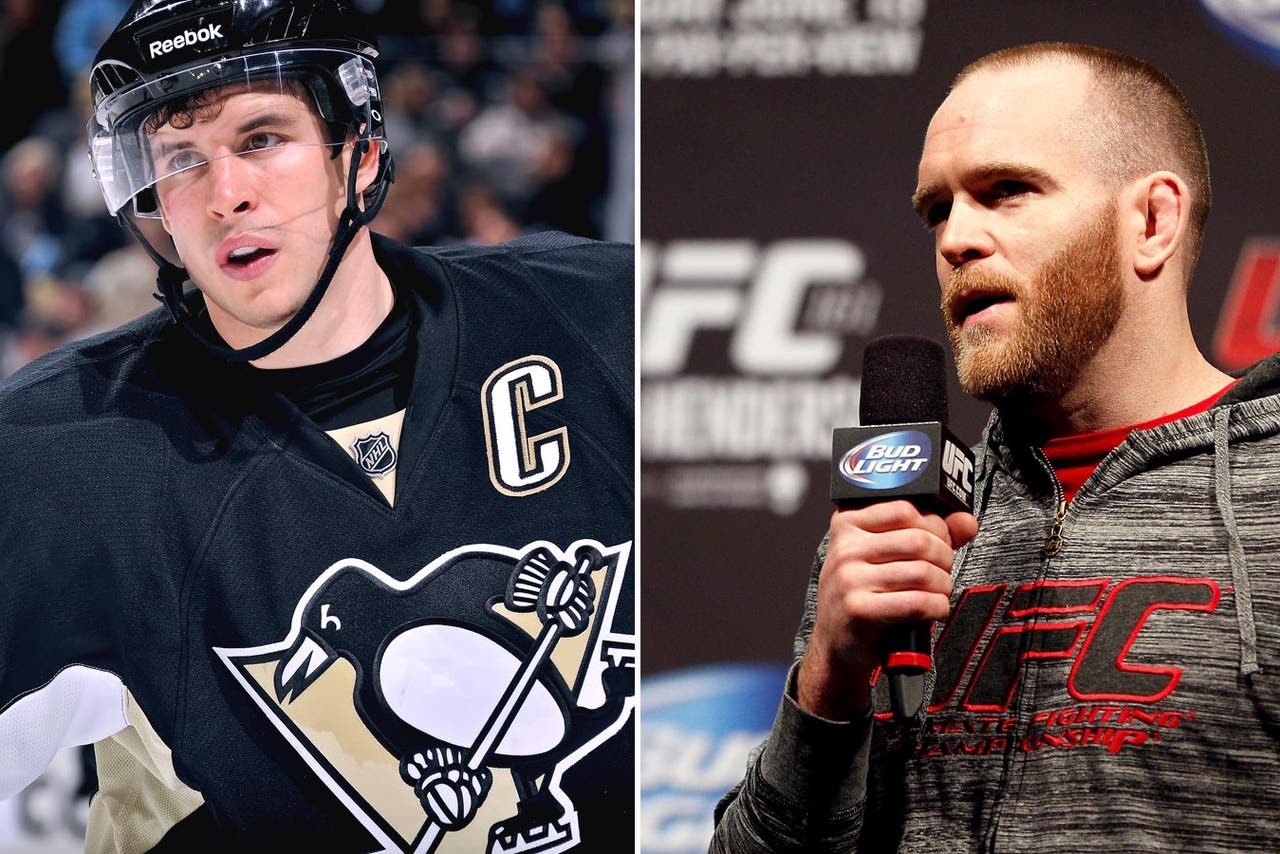 T.J. Grant should not feel alone. There's a high-profile athlete who has gone through the same thing he is -- and they happen to be from the same town.
NHL star Sidney Crosby reached out to the UFC fighter recently to give Grant advice about dealing with concussion issues. Grant has not fought since May 2013 due to complications from a concussion he sustained in training. Crosby of the Pittsburgh Penguins missed large parts of the 2010-11 and 2011-12 NHL season with concussion symptoms. The two men are both from Cole Harbour, Nova Scotia, Canada.
"We're just a few years apart in age and grew up in the same town, so you just kind of know some of the same people and he took the time to reach out," Grant told Ariel Helwani on The MMA Hour this week. "It speaks a lot to the kind of human he is."
Crosby recommended Grant go to the Carrick Institute in Atlanta for treatment. That's where Crosby went when he was suffering from the same problems. The Carrick Institute helps diagnose and treat brain injuries, including post-concussion syndrome.
"Nice guy, reached out, gave me some information and kind of told me about his situation and he recommended I go check this place out," Grant said. "I'm really appreciative of him taking the time. I know he's a busy guy. It meant a lot."
Grant was closing in on a title shot when he went down with the injury. The 30-year-old has won five in a row, including first-round knockouts of Gray Maynard and Matt Wiman. Before being taken off the rankings list due to inactivity, Grant was in the top five of the lightweight division.
Grant told FOX Sports last week that there is a chance he could return for the UFC's first tip to Nova Scotia, UFC Fight Night on FOX Sports 1 from Halifax on Oct. 4. It's unclear if that will be a possibility due to his injury.
(h/t Sportsnet) 
---
---