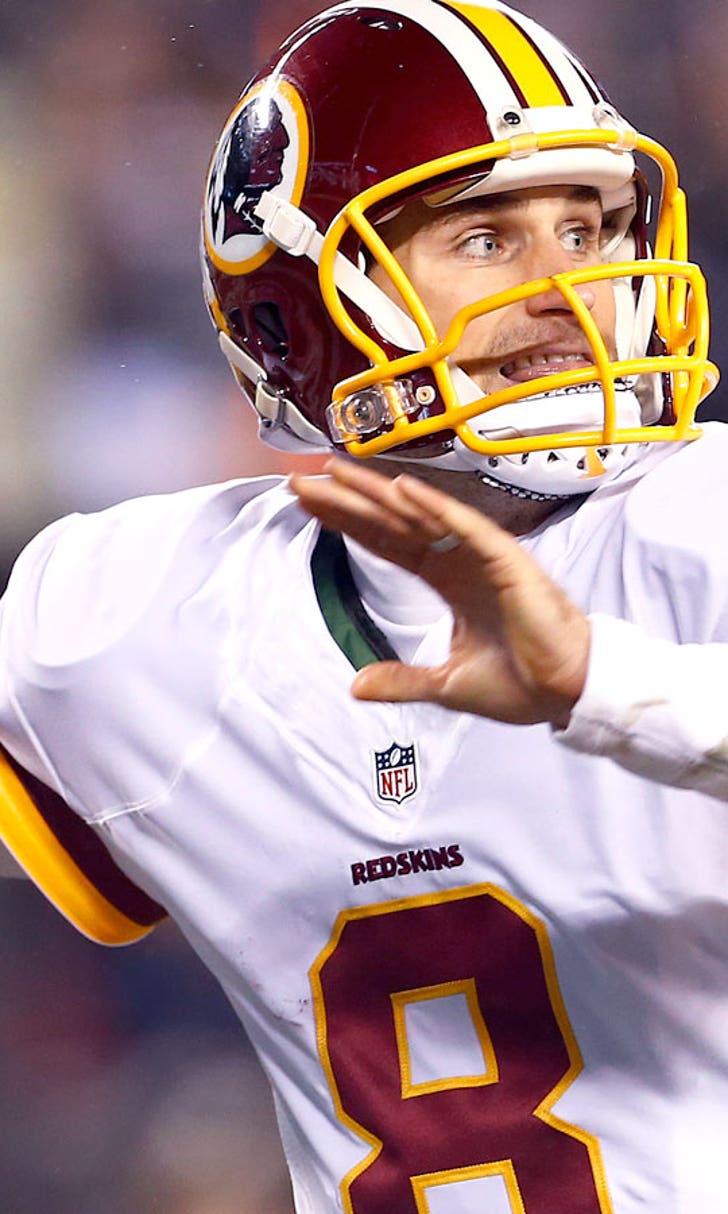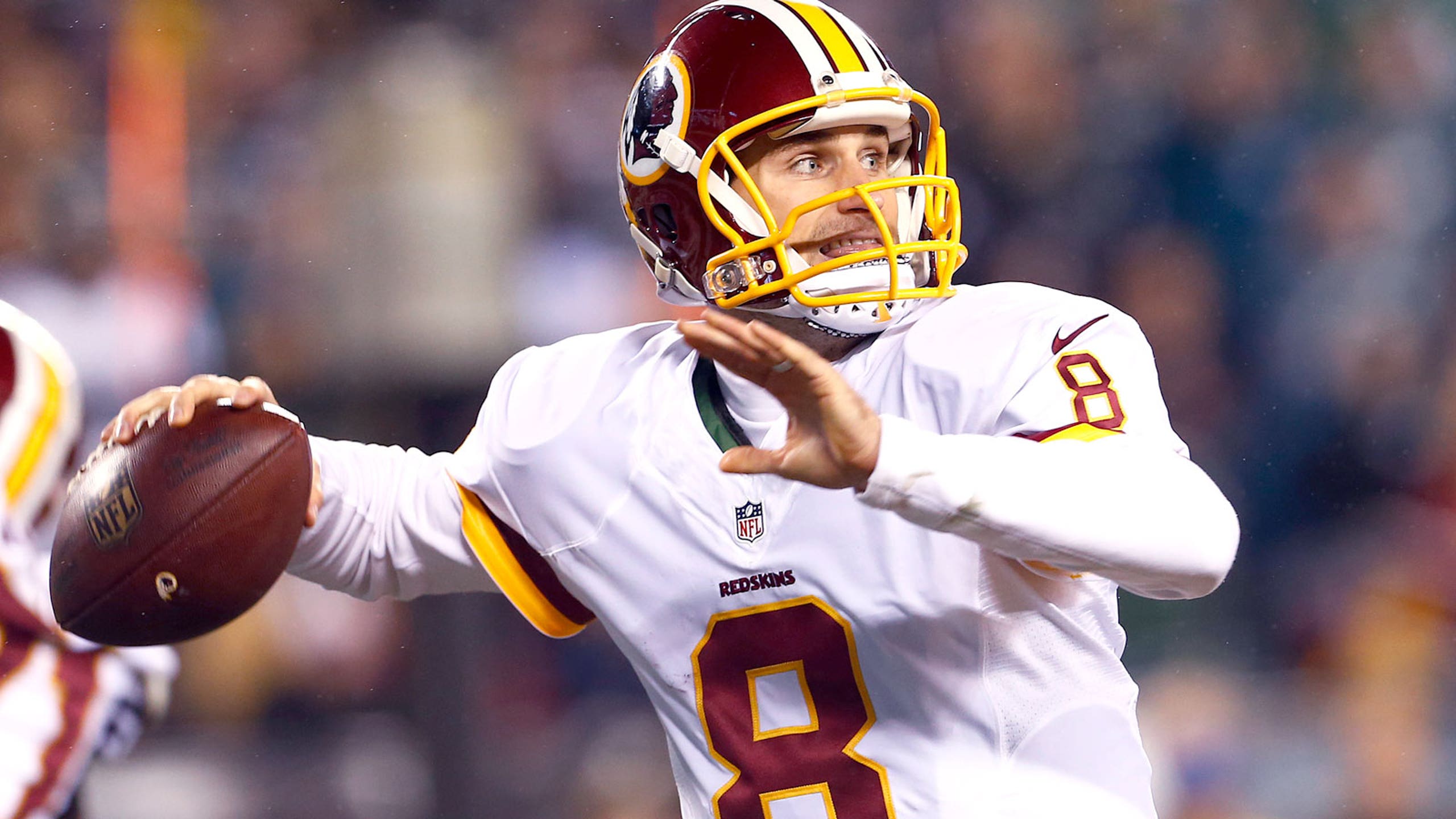 NFL countdown: Packers at Redskins
BY Dave Heller • January 8, 2016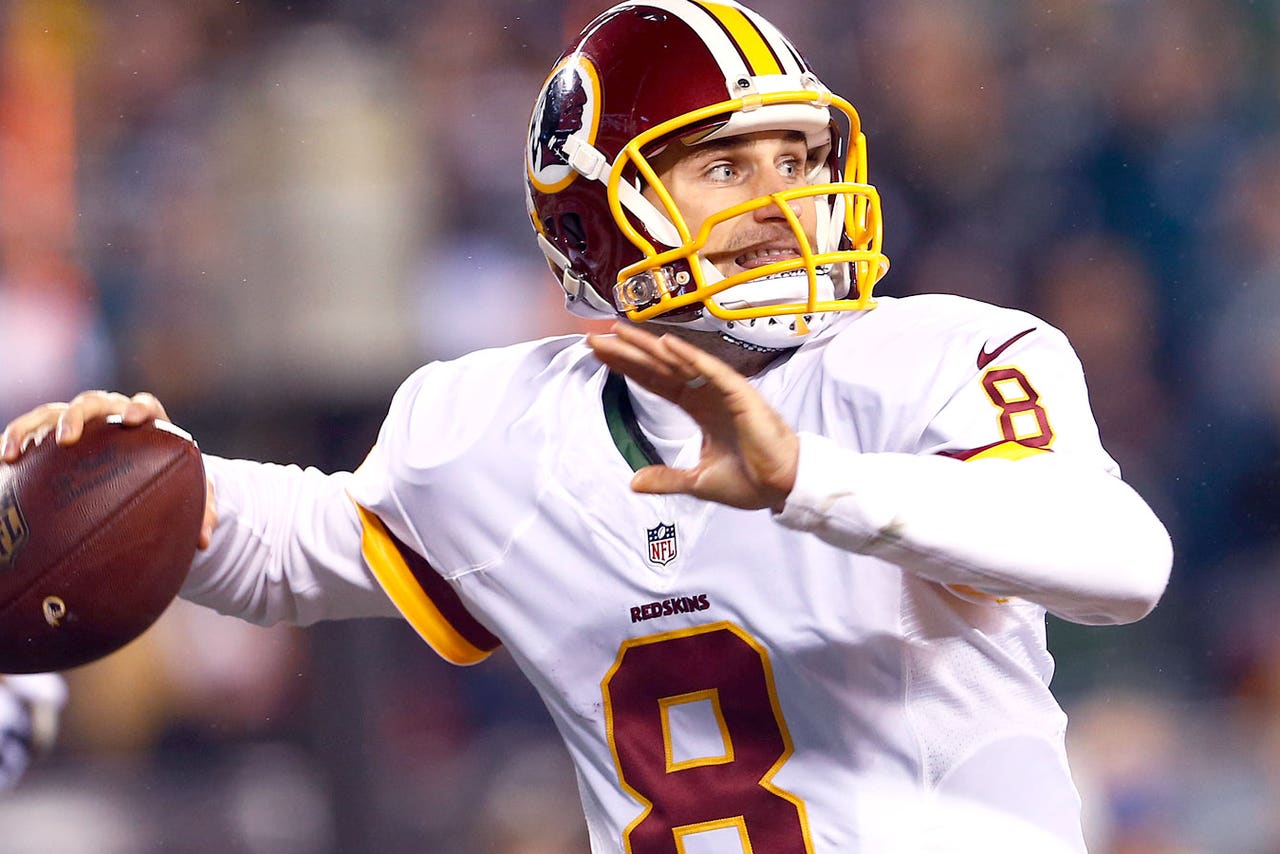 The NFL's second season begins this weekend and the Green Bay Packers probably hope the end of the regular season doesn't predict how the playoffs will end up.
The Packers started the season 6-0 but limped to a 4-6 finish -- with one win coming on a miraculous Hail Mary play with no time on the clock. Meanwhile, Green Bay's first-round playoff opponent, Washington, started out slowly but won five of its last six games to capture the NFC East.
Perhaps Green Bay can be buoyed by the fact Washington did not beat a team with a winning record all season. Or that Aaron Rodgers has a 101.0 passer rating in the postseason, which is third-best in NFL history.
The health of left tackle David Bakhtiari could be the most important thing for the Packers this weekend. With Bakhtiari sidelined in the last two games, Green Bay allowed 13 sacks (the Packers allowed 34 sacks in the first 14 games). His status is still unknown as we enter the weekend, as is Green Bay's playoff fortunes.
Amazingly, despite all of the above, Las Vegas has this game as a pick 'em. Hey, it's playoff football. Everyone in it has a chance.
Here's a closer look at Sunday's matchup:
3 THINGS TO WATCH
-- Can the Packers stop -- or even contain -- Washington tight end Jordan Reed, who was tied for sixth in the NFL with 87 receptions while his 12 touchdowns were tied for 12th in the NFL and second among tight ends. Washington will often extend the field with speedster DeSean Jackson, which leaves the middle of the field more open for receivers like Reed.
-- Turnover differential is always a key, but Green Bay has been giving the opponent the ball more often than not lately. In their last six games, the Packers have 11 turnovers -- including eight in their last three. Washington's defense, meanwhile, has recorded 13 turnovers in its last six games. Green Bay can't afford to be in the negative differential.
-- Who will be more successful on third downs? Green Bay was 31st in third-down conversions this season (33.7 percent). However, Washington allowed 6.35 yards per first-down play; only New Orlenas was worse. So the Packers could have more manageable third-down situations. On the flip side, Washington converted 43.5 percent of its third downs. Pierre Garcon was tied for fifth in the NFL with 29 catches (for 352 yards and three touchdowns) on third downs while Reed had 24 receptions (for 231 yards and 6 TDs). The Packers secondary will be on high alert all game, and that could be taxing, especially if Sam Shields does not play, as expected.
2 THINGS TO REMEMBER
-- How important is scoring defense in this game? The magic number is 20. Washington was 8-0 this when more than 20 points (1-7 when it didn't). Green Bay was tied for third in the NFL in games allowing 20 or fewer points, with 10 (compiling a 7-3 record). The Packers averaged 20.2 points a game allowed this season.
-- Kirk Cousins might not have been a first-round draft pick (like that other quarterback Washington keeps inactive), but he had the best passing season in franchise history, setting a number of individual records. In his last four games -- all wins -- Cousins had a 74.2 percent completion percentage (he led the NFL with a 69.8 percentage) while throwing for 1,160 yards with 12 touchdowns and one interception. That's a 134.0 quarterback rating, in case you are curious. At home this season, Cousins threw 15 TDs and had zero -- that's right zero -- picks. However, also remember this: -The Green Bay defense allowed 250+ pass yards just twice in the second half of season - 252 at Oakland and 260 at Arizona.
1 KEY MATCHUP
Eddie Lacy/James Starks vs. Redskins defense
Getting the run game going is key in several aspects for the Packers. It opens up the passing game for Aaron Rodgers and crew (and they need it). It allows Green Bay to control the clock and tempo. And, let's face it, when the Packers run well, they win. This season, Green Bay is 8-1 when rushing for 102 or more yards and 2-5 when having 101 or fewer rush yards, with the victories the Hail May game over Detroit and over St. Louis, which saw quarterback Nick Foles throw four interceptions. On top of that, Green Bay should be able to run. Washington is 26th in the NFL rush yards/game allowed and 31st in rush/yards attempt. However, Washington's defense allowed 100+ rush yard just twice in the last six games (240 vs. Buffalo, 100 at Dallas). Simply put, if the Packers can't run, they are in deep trouble.
Follow Dave Heller on Twitter
---
---