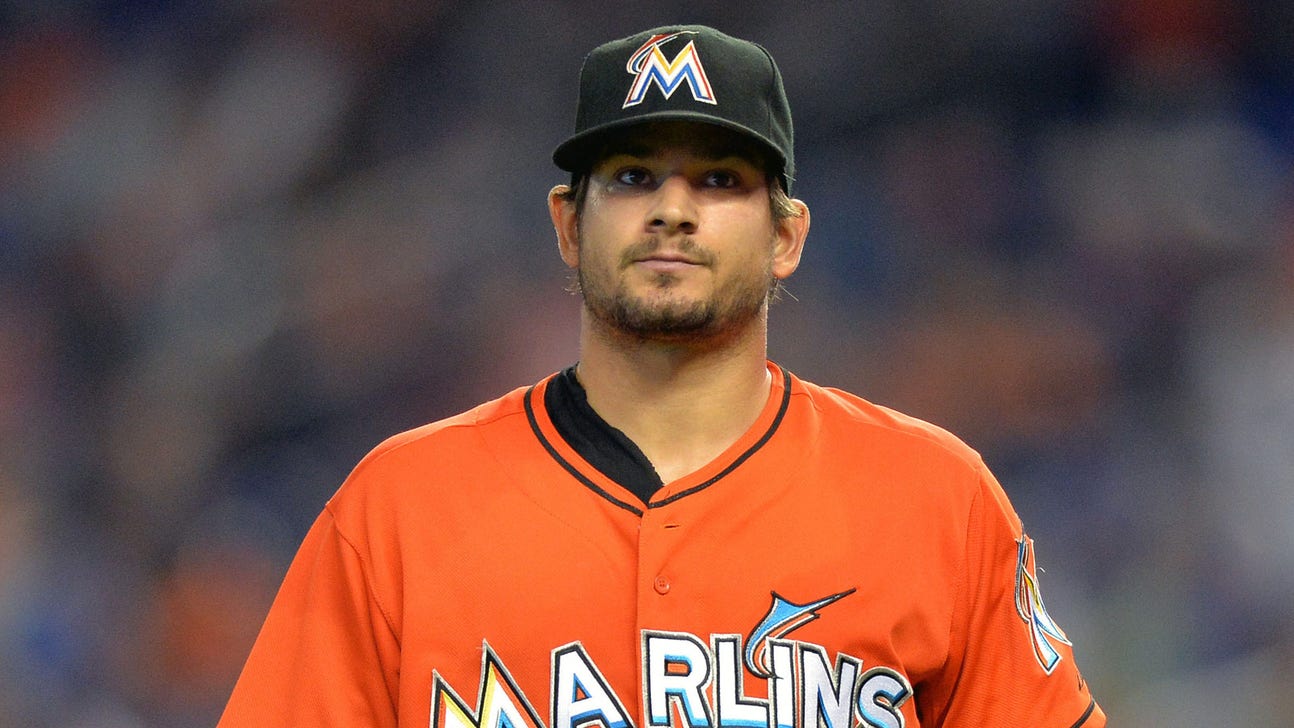 Newlywed Hand starts spring with solid outing for Marlins
Published
Mar. 2, 2015 5:30 p.m. ET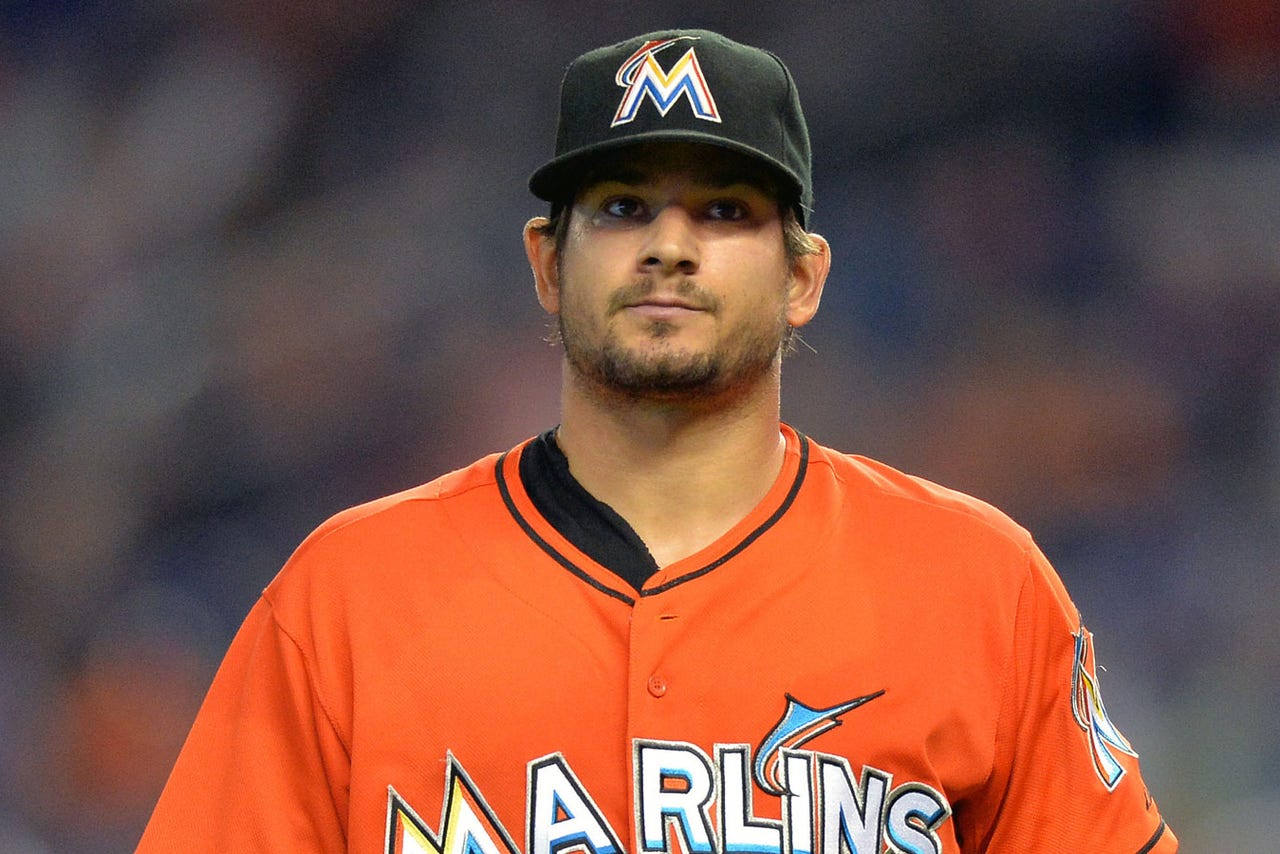 JUPITER, Fla. -- It's not too often a major leaguer gets married during spring training, but that's what Miami Marlins left-hander Brad Hand did this past weekend.
Hand exchanged vows with his fiancee, Morgan, on Saturday night in West Palm Beach in front of 26 family members. Two days later, he tossed a scoreless inning in Miami's 7-2 victory over Florida International University in an exhibition at Roger Dean Stadium.
With the 2015 baseball season now underway, the honeymoon will have to wait until next winter. A few of his teammates and coaches joked that they wanted to quickly get him on the mound to see how he would pitch married.
''It just worked for everybody getting down here at this time,'' Hand said. ''We knew we didn't want to do some big wedding or anything. We just wanted to do family only and keep it simple. It worked out.''
Like last spring training, there is some uncertainty concerning Hand's future with the organization. He finds himself out of options competing for the fifth spot in the rotation.
In 2014, he lost the job to right-hander Tom Koehler after spending camp with a starter mindset. He began the season in the bullpen where he struggled in a role he had never tried before. During the first two months, he went 0-1 with a 6.40 ERA in 16 games (two starts).
After landing on the disabled list with an ankle sprain, Hand returned on July 3, 2014. He admitted that the long reliever role took some adjustments. Hand went 0-0 with a 4.57 ERA out of the bullpen in 16 appearances.
By season's end, he ''got into a little bit of a groove'' with consecutive starts to gather momentum. Hand finished 3-8 with a 4.38 ERA, but his numbers in July (2-2, 2.70 ERA) and September (1-2, 3.33 ERA) were solid. Following the All-Star break, he had a string of four straight quality starts.
''I feel like I made some good strides,'' Hand said. ''Obviously I was going back and forth between the bullpen and starting. I'm more comfortable starting, but I'm willing to do whatever they need, and I think I just made a lot of good strides moving into this year. Hopefully it paid off.''
Hand, who turns 25 later this month, needed just nine pitches (six strikes) in a perfect first inning against the FIU Panthers. He struck out leadoff batter Jack Schaaf on a curveball in the dirt before inducing two groundouts.
''It was my first time catching him, but from what I saw he's a quality pitcher from his fastball to his change-up,'' catcher Jhonatan Solano said. ''I liked his curveball today. The pitch I liked the most today from him was his fastball. It was the first time out and we were facing a college team. We just tried to pound the zone with fastballs and the second pitch we used was a change-up.''
When asked whether he and his wife had discussed the possibility of him being traded, which would mean moving away from Jupiter where they call home, Hand said that's the nature of the business.
''It's baseball, stuff happens,'' Hand said. ''Mostly everybody's been through it. I've been with the Marlins ever since (getting drafted in 2008). But I know I'm not going to spend my whole career here. Just part of baseball.''
Prior to the outing, president of baseball operations Michael Hill didn't bite when asked whether Hand would be traded because of the situation. He also didn't rule him out for a relief role again.
The rotation projects as All-Star Henderson Alvarez, Mat Latos, Jarred Cosart, Dan Haren and Koehler. David Phelps, acquired from the New York Yankees, is another option as a starter or a reliever. Ace Jose Fernandez is expected back around the All-Star break.
''I'm excited to see how he goes out and competes,'' Hill said. ''I don't think any of us are any too eager to trade away starting pitching innings. We'll see how the spring training unfolds. He's being stretched out and prepared as a starter and then we'll see what we look like at the end of spring to see where he fits as potentially one of 12 (pitchers).''
Added Hand: ''Same thing (as last year) just got to go out there and pitch well and let everything take care of itself. Make them make a tough decision. And all you can do is go out there and pitch well.''
You can follow Christina De Nicola on Twitter @CDeNicola13 or email her at cdenicola13@gmail.com.
---