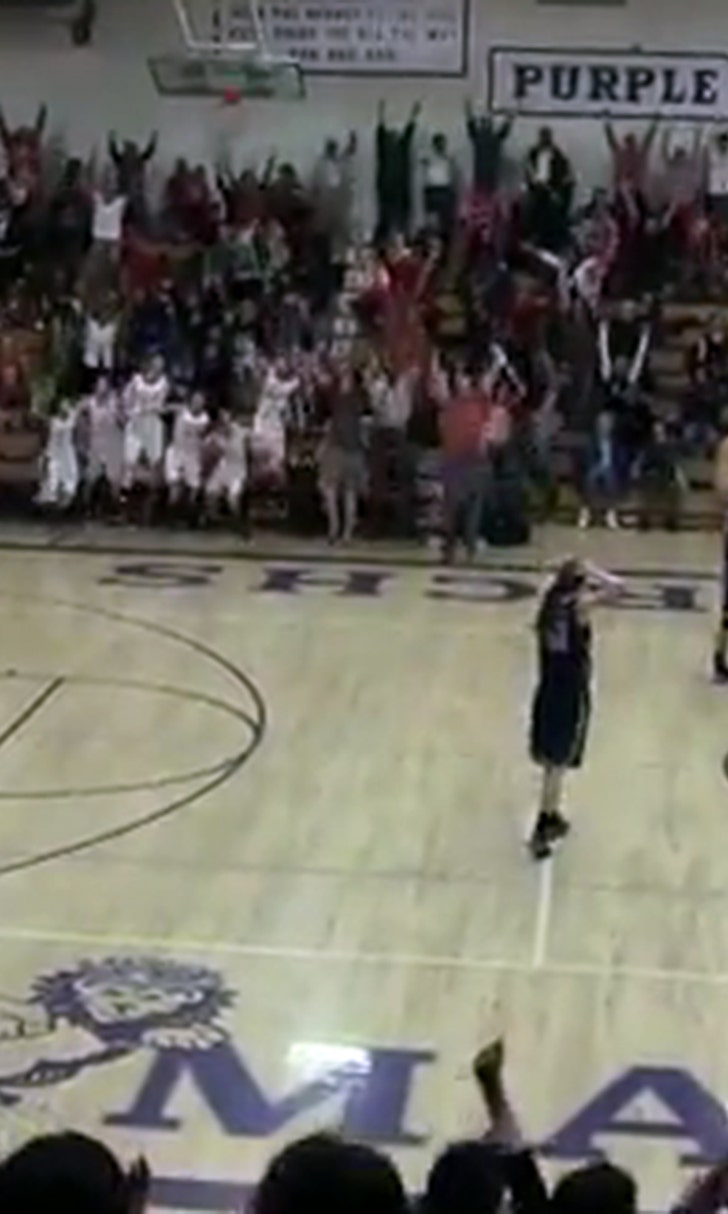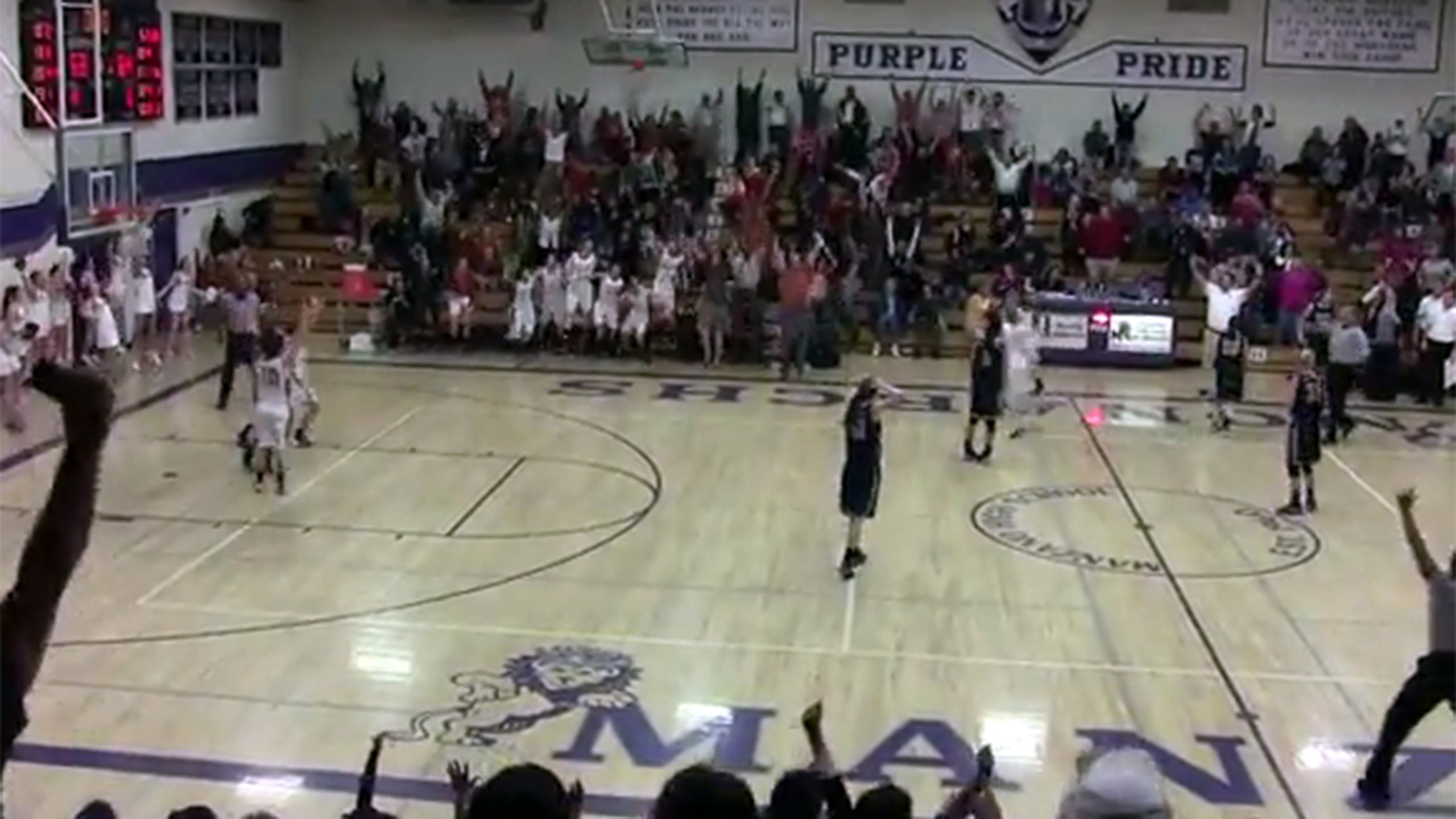 New Mexico HS girls basketball team wins on 70-foot buzzer-beater
BY foxsports • March 1, 2014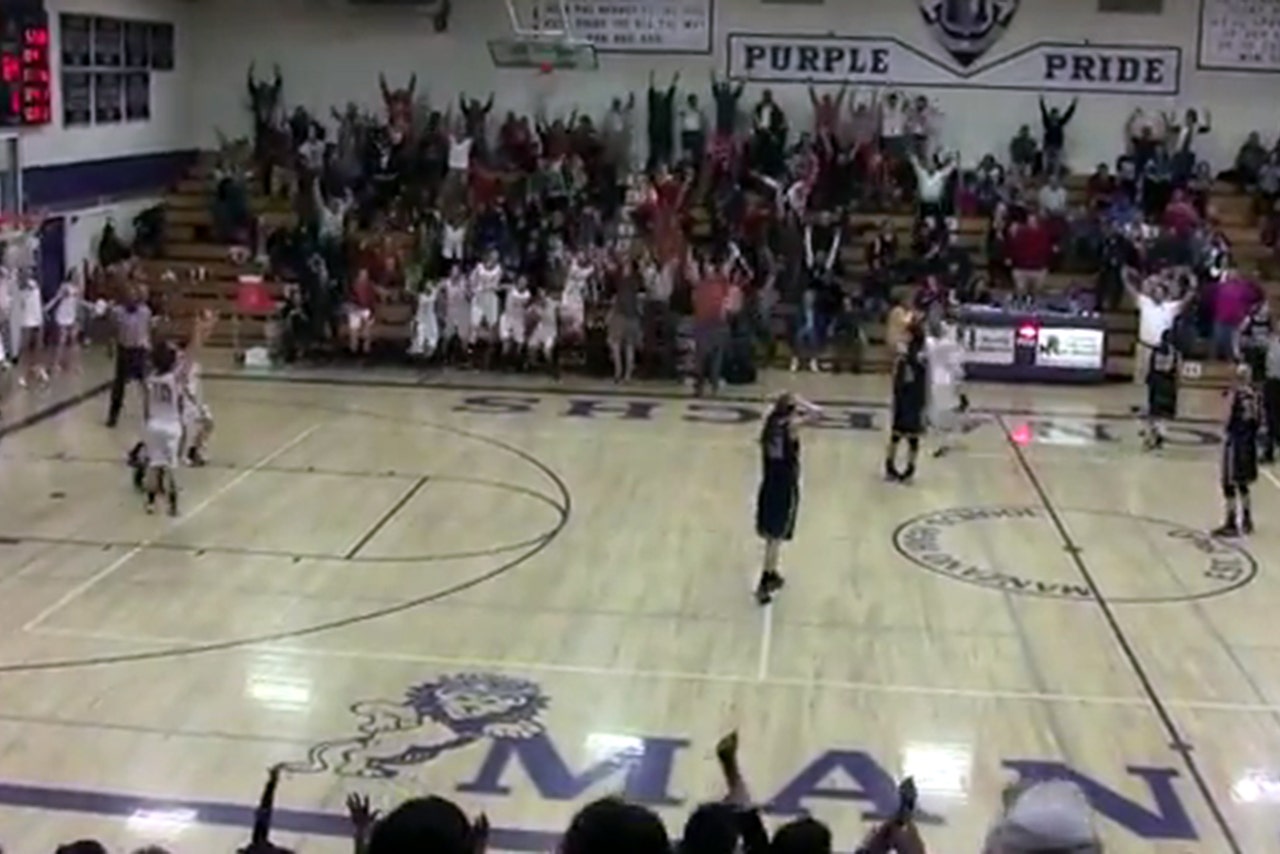 It's the first day of March and it looks like the Madness has already started, just not where you might expect: A girls' high school basketball playoff game in New Mexico.
After two Albuquerque schools traded the lead on free throws in the final seconds on Tuesday, Eldorado had 1.7 seconds for a miracle, trailing La Cueva 64-63.
Senior guard Caitlin Duree took the inbound, dribbled once, and then threw up a 70-foot prayer that went in at the buzzer for the playoff win, 66-64.  
"I hit a shot I probably never would have hit in my life," Duree told the Albuquerque Journal. "I've hit a few from half court, but never that far back.
"I didn't know if it counted or not, because I didn't know if I got it off on time. It was unreal. Like, oh my God, 'Did that really just happen?'"
Thank you to everybody who came out and supported us.That shot wasn't the best feeling. It was when the crowd erupted#ESWAG #DistrictChamps

— Caitlin Duree (@caitlinshea222) February 26, 2014
Follow Louis Ojeda Jr. on Twitter @LouisOjedaJr
---