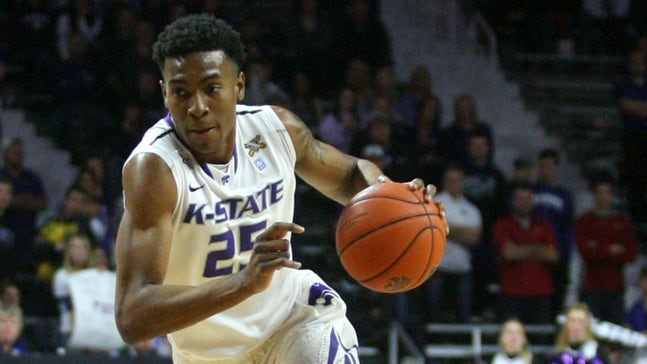 New-look Wildcats have same lofty expectations this season
Published
Oct. 28, 2015 4:58 p.m. ET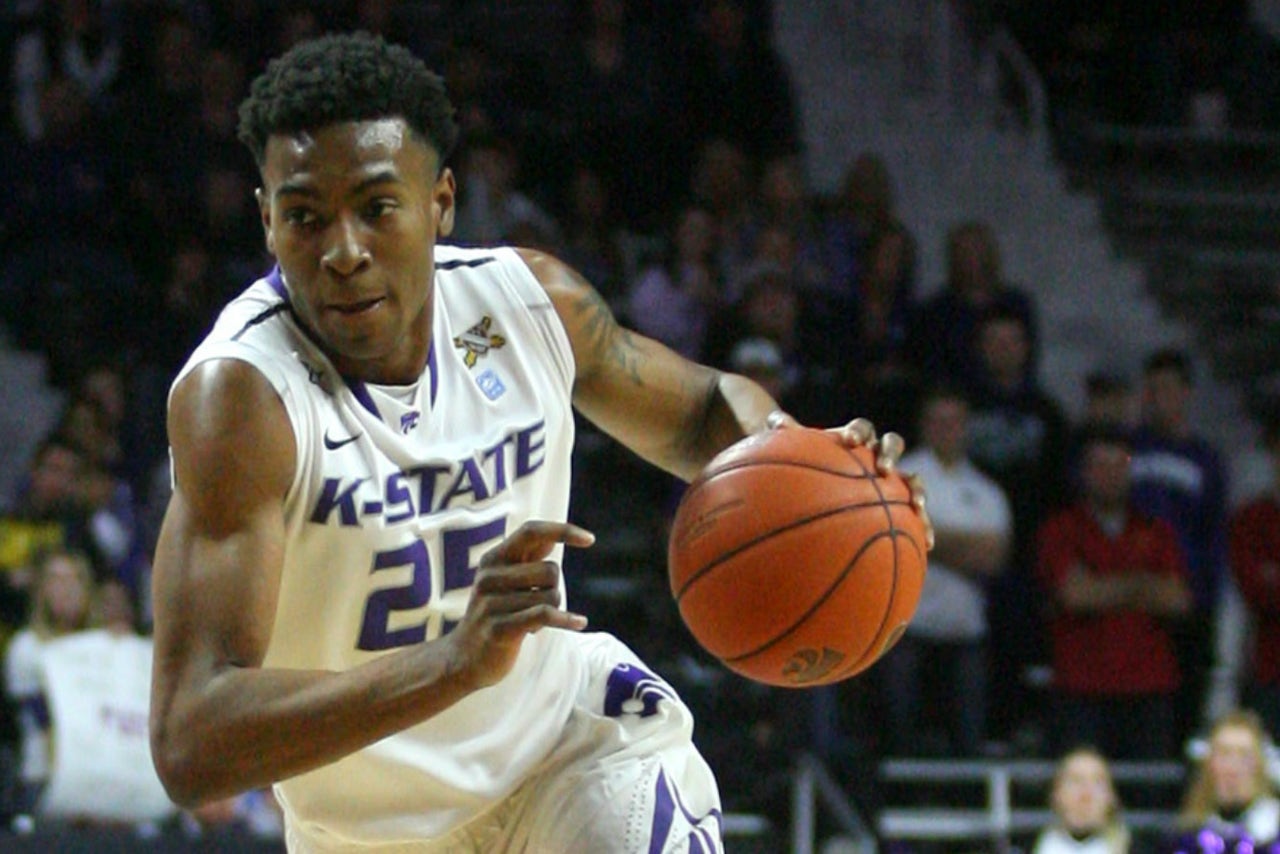 MANHATTAN, Kan. -- Even the most ardent Kansas State fans will need a roster sheet this season.
Since the Wildcats last stepped on the floor to finish a disastrous 15-17 season filled with suspensions and infighting, their top player has transferred to Creighton. Four others have left for another school or were kicked off the team. Two more graduated.
All were key contributors to a team that grossly underperformed.
As a result, Bruce Weber had to lure 10 newcomers to Manhattan, including seven scholarship players he'll rely on if the Wildcats have any hopes of returning to the NCAA Tournament.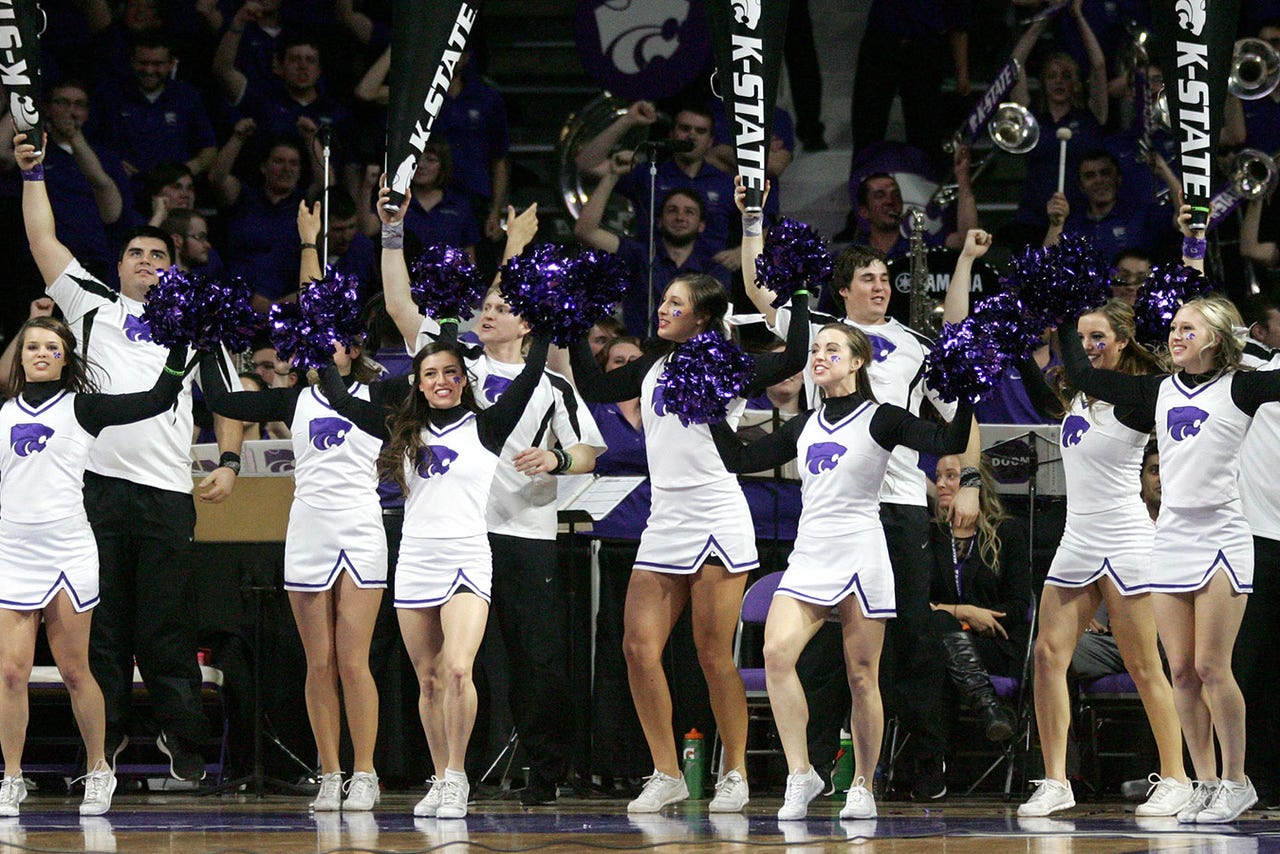 Lookin' good! Check out our gallery of Big 12 hoops cheerleaders.
"This group, I feel good about them," Weber said confidently. "I think we'll have a better team. That does not mean we have more talent, but we have a group that enjoys each other."
That's already a step in the right direction.
Their best player a year ago, Marcus Foster, was rarely in Weber's good graces, and ultimately led a series of defections once the season ended. Tre Harris, Malek Harris, Nigel Johnson and Jevon Thomas followed him out of town, leaving Kansas State's roster filled with craters.
Not that Weber was too distraught over it. All had runs-in with the Wildcats' coaching staff during the season, ranging from pouting to downright insubordination.
To fill the holes, Weber searched just about everywhere.
He picked up junior college All-American Carlbe Ervin II to solidify the backcourt, and Kamau Stokes from Fork Union Military Academy to add some toughness. Standout freshmen Barry Brown and Dean Wade, the top prep player in Kansas, inject some youthful enthusiasm.
All are expected to provide significant minutes, along with fellow newcomers Ron Freeman and Dante Williams, a pair of freshmen capable of pounding with the Big 12's big guys.
"Now the cautious part is we have inexperience, and a lot of inexperience," Weber said, "so that is one thing where we have to throw them into the fire."
Wesley Iwundu, Stephen Hurt and Justin Edwards are experienced at the Division I level, with Iwundu becoming a mainstay in the lineup. And despite the myriad problems the team had a season ago, those veterans did help Kansas State to victories over Kansas and Iowa State.
"I've been here for three years now, so there's going to be a lot more expected of me," Iwundu said. "With all of the new guys, I need to show them the way. There is still a lot of learning and teaching going on. Being a leader is just something I need to do."
With all the new faces, someone is going to need to provide some leadership.
WINNING PEDIGREE: Ervin led Connors State to a 53-9 record the past two seasons, while Stokes and Wade combined for five high school state titles. Brown led Gibbs High School in St. Petersburg, Florida, to the state semifinals for the first time since 2011. So while they may be new to Kansas State, they certainly aren't new to winning.
BIG MAN BACK: D.J. Johnson is also back after missing all of last season with a foot injury. The junior forward has played in 63 games, averaging 2.9 points and 3.0 rebounds.
GETTING STARTED: Kansas State opens the season Nov. 13 against Maryland-Eastern Shore but jumps right into the real tests a couple weeks later, when it faces Missouri and Northwestern or national title contender North Carolina in the CBE Classic.
MORE EARLY TESTS: The Wildcats also visit Georgia in the Big 12-SEC series of games, take on former conference foe Texas A&M on the road and play Colorado State in Wichita, Kansas.
PAST IS PAST: The Wildcats are eager to forget about last season, when it lost to the likes of Long Beach State and Texas Southern. "I think guys this year want it a bit more than they did last year," said Edwards, a senior guard. "Players are working harder and everyone doing a better job of listening to our coaches. Overall, I'd say we are taking things more seriously."
---