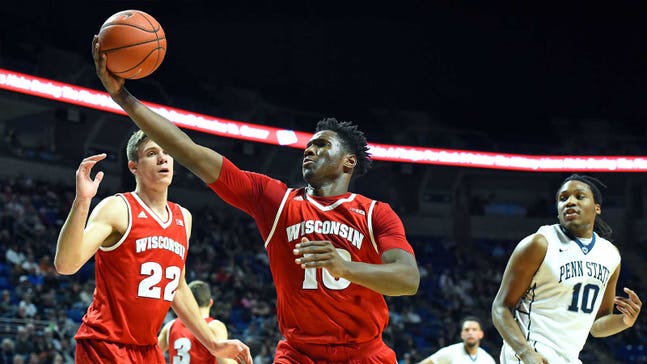 New-look Badgers take on Pittsburgh in first round of NCAA Tournament
Published
Mar. 18, 2016 1:03 a.m. ET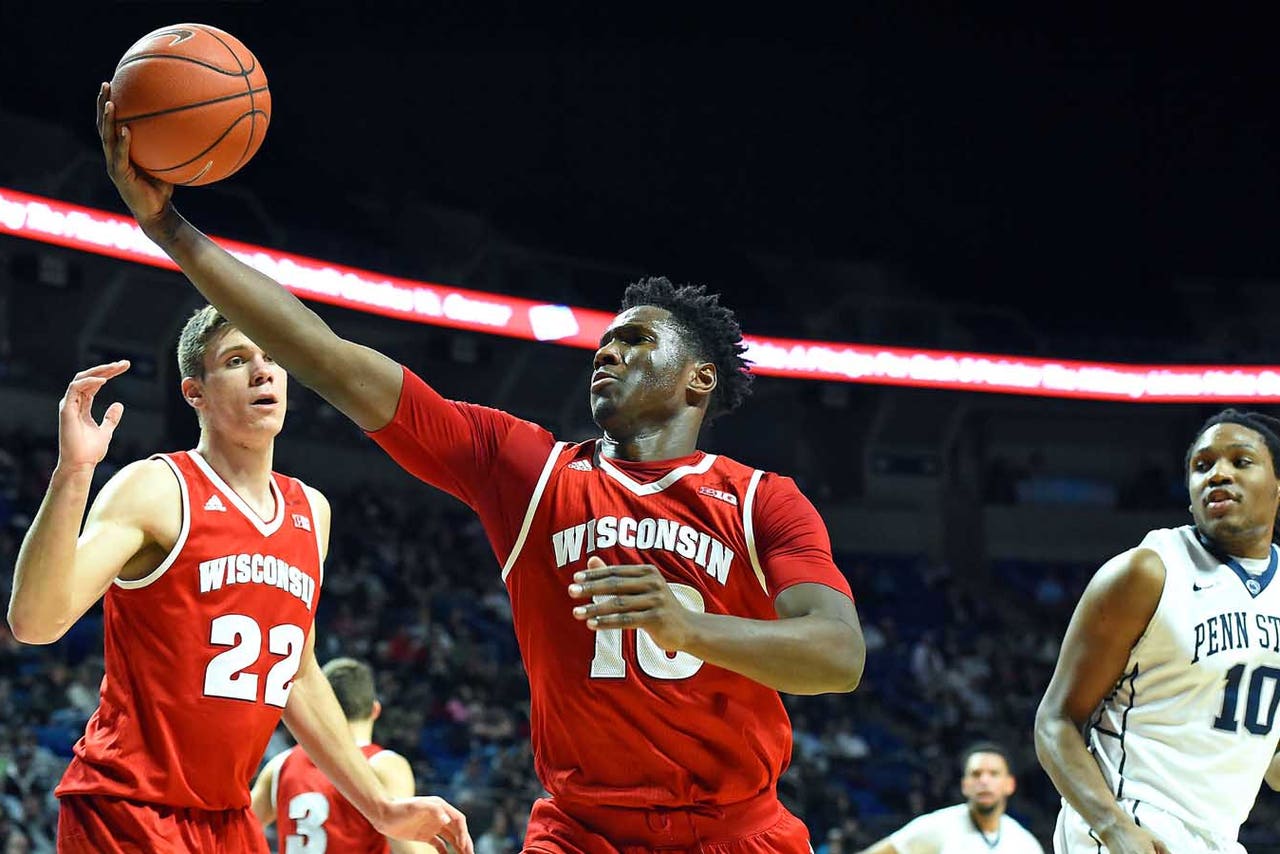 ST. LOUIS -- Much has changed at Wisconsin since last year's fun-loving ride to the national title game.
Bo Ryan has retired, the ultra-successful coach replaced by longtime assistant Greg Gard. Player of the year Frank Kaminsky and Sam Dekker are playing in the NBA. And the expectations that accompanied the Badgers to their second straight Final Four have been ever-so-slightly tempered.
Their own world-beater attitude remains in place.
"I was telling the guys the difference was, last year we wanted to win the national championship. We believed we'd win and the only difference is you guys believed in us too," said Nigel Hayes, who will lead the seventh-seeded Badgers against No. 10-seed Pittsburgh in the NCAA Tournament on Friday.
"This year, we want to win the national championship. We believe we can," Hayes said, "and then you guys don't think you can, which you -- that's fine. Everyone has their opinions."
There is every reason to believe the Badgers (20-12) can make another deep run.
They were 9-9 at one point this season before rattling off 11 wins in 12 games, beating Michigan State, Indiana and Maryland along the way. Hayes is joined by Bronson Koenig and Vitto Brown, players who were part of that runner-up finish a year ago, to form a veteran starting five. And freshman forward Ethan Happ has evolved into a Kaminsky clone, posting double-double performances with regularity.
Maybe things aren't so different after all.
"They had to kind of find their own way, so to speak," said Gard, the interim coach until getting the permanent job a couple weeks ago. "I'm happy for our guys because they did what a lot of people didn't think possible. And to get to this point they've forged their own identity, written their own story."
The next chapter of which comes against the Panthers (21-11) in the first round.
Jamie Dixon's program was an NCAA Tournament mainstay before missing out last year, qualifying 10 of the previous 11 seasons. But the Panthers coach acknowledged Thursday there is a different feeling to this trip simply because of the complexion of his team.
So often built on a foundation of veterans, this team is led by a cast of newcomers.
"We have a lot of new guys, six really new players," Dixon said. "That really became the thing I emphasized at the end of the year, getting into the tournament. ... We really wanted to make it special. It's a team that's been here a lot but make it special for those guys."
Here are a couple more things to know about the matchup:
SPEAKING OF HAYES: The Panthers recruited the Badgers' star, who grew up not far from Pittsburgh in Toledo, Ohio. "You're going to have to have a lot of guys guarding him and that's our plan going into the game," Dixon said. "It's something we have to contain."
EN GARD: The Badgers coach had the interim tag lifted from his title March 8, during the thick of Big Ten Tournament preparations. But after losing to Nebraska last Thursday, Gard finally had a few days to reflect on it. "That's the best loss we've had all year," he said, "the loss of the interim tag."
TURNING POINT: Koenig said things turned for the Badgers after a loss to Northwestern left them 1-4 in the league. "We were all pretty embarrassed," he said, "just because of the culture of the program, and the start in the Big Ten wasn't exactly what we planned on. So we all kind of just called a team meeting in the locker room and got our emotions and feelings out, and that was good for us."
DEPTH CHARGE: The Panthers have 10 players averaging at least 12 minutes, and that could bode well if the game turns into a physical, Big Ten-style measure of attrition. "When we're at our best, we're a hard team to beat," forward Jamel Artis said. "We have to be the aggressor, try to speed Wisconsin up. They like to play at a slow pace, so we want to speed them up."
ASSIST MARK: The Panthers have been at their best offensively when they have at least 20 assists, the ball moving quickly from player to player. "That seems to be the number that stands out, our assist numbers," Dixon said. "We've had some games where we've been very good offensively and some we struggled."
---
---