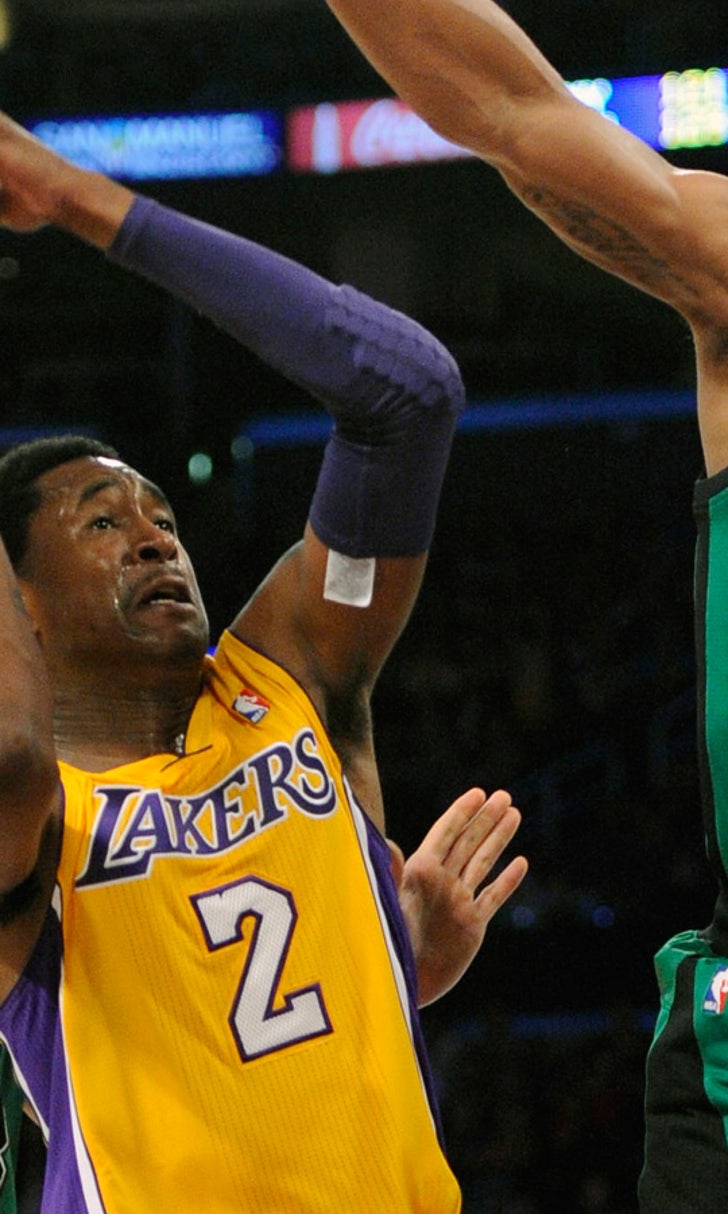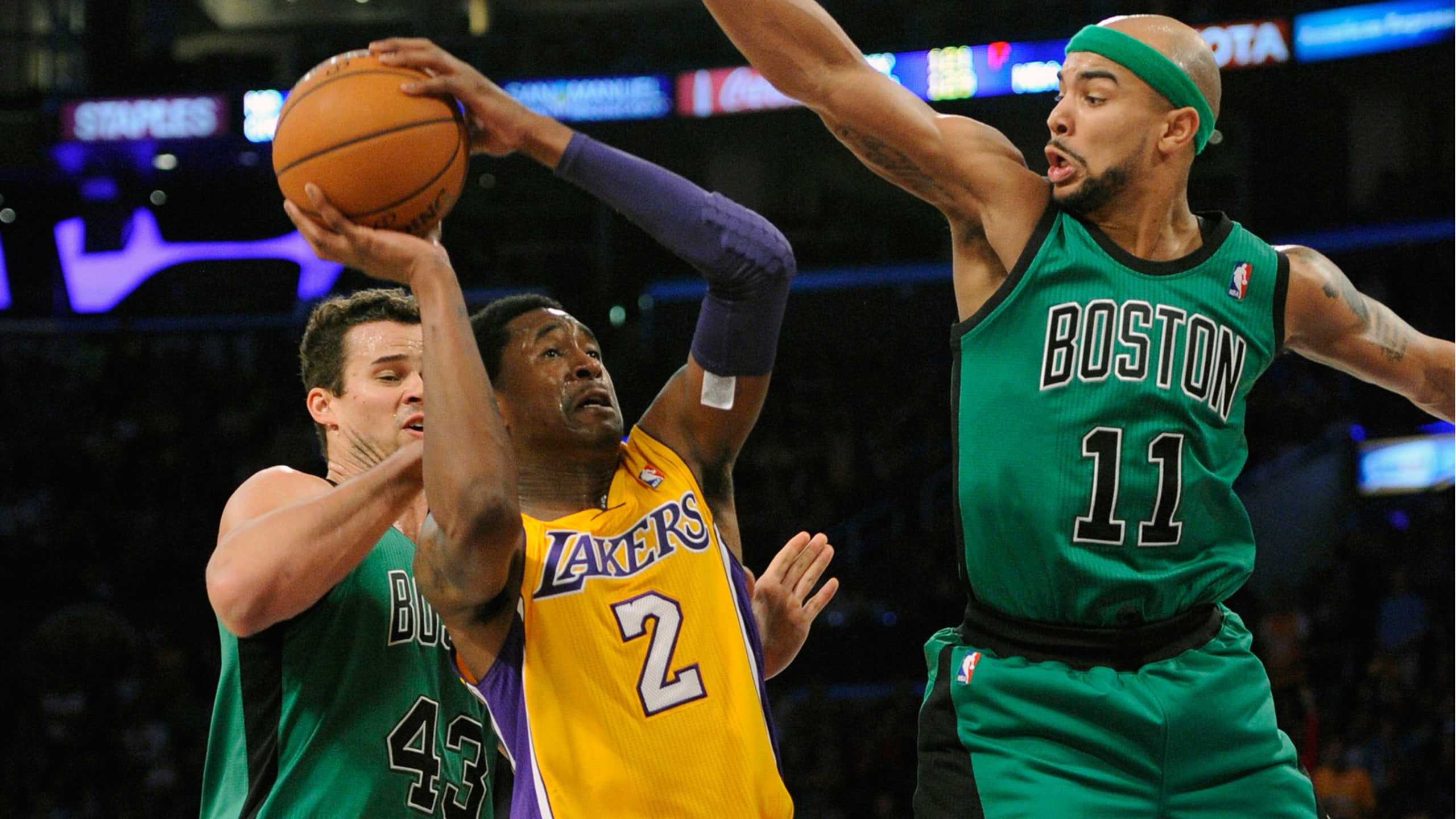 New faces provide spark for Lakers in win over Celtics
BY foxsports • February 22, 2014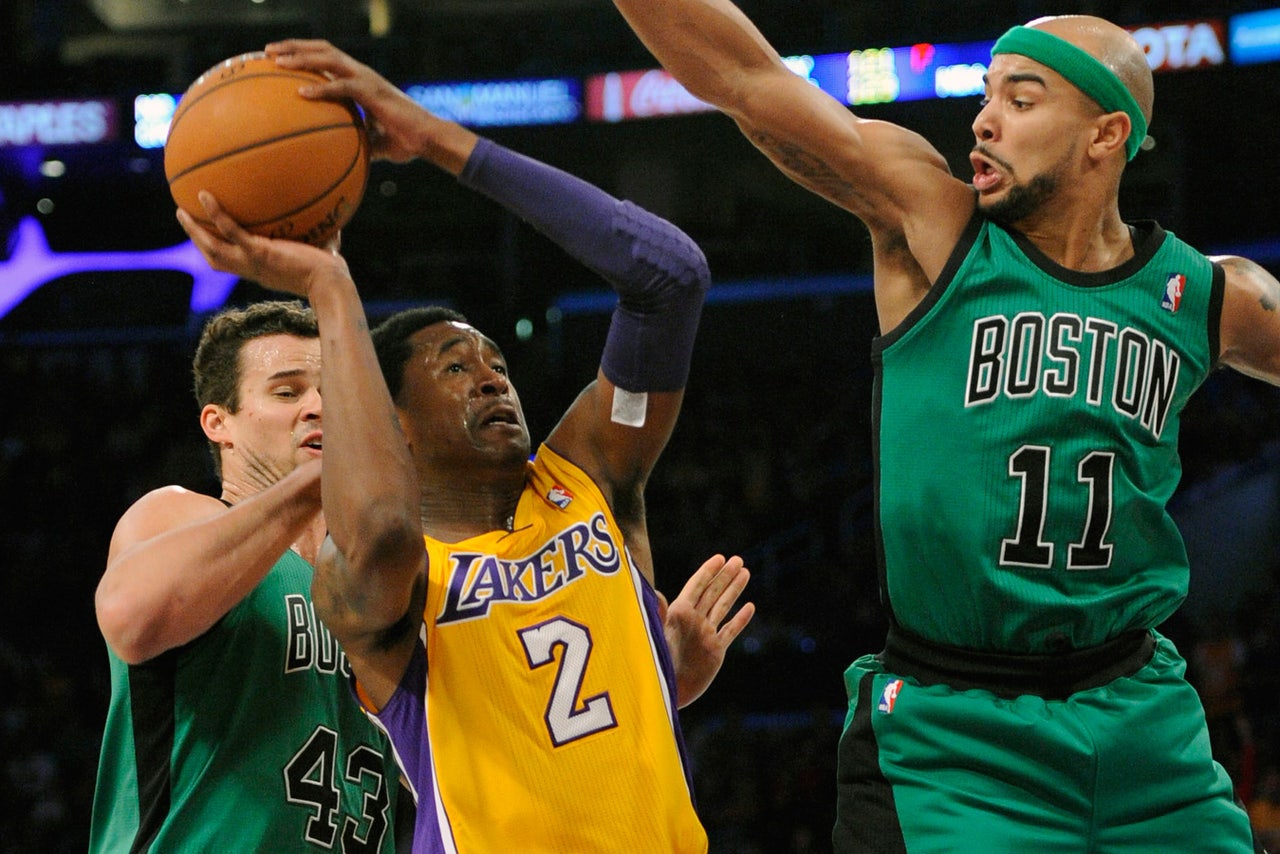 LOS ANGELES -- It's a rivalry that runs deeper than most in the NBA but Friday night's edition was missing some of the star power of games past.
Instead, the Lakers found two unlikely stars in their 101-92 win over the Celtics in guards Kent Bazemore and MarShon Brooks, the team's two newly acquired pieces from the Steve Blake trade.
Bazemore and Brooks, who only arrived in Los Angeles Friday morning, came off the bench and played the entirety of the fourth quarter, helping the Lakers outscore the Celtics by 20 points. Bazemore played a team-high 33 minutes and scored a career-high 15 points. Brooks put in a season-high 14.
"They energized the other guys on the court," said head coach Mike D'Antoni. "They've got to have the right mindset. Their mindset was probably, 'I have an opportunity to do it, may well make the best of it tonight.'"
The win couldn't have come at a better time. It stopped a four-game losing streak and ended a franchise-record eight-game home streak.
Their opportunities were somewhat unexpected. Prior to the game, D'Antoni said the two would be worked into the rotation slowly and given time to learn the plays. However, Brooks had a familiarity with Boston already having played 10 games as a Celtic this season before being traded to Golden State Jan. 25.
"It helped a lot they I knew what they were trying to do," Brooks said. "I knew the play calls, I knew the plays, so just being out there taking to Kent -- I know that he was guarding one of their best guys in Jeff Green and I knew when they called the plays. I would be like, 'Kent, here comes the New York screen,' or 'Here comes that.'"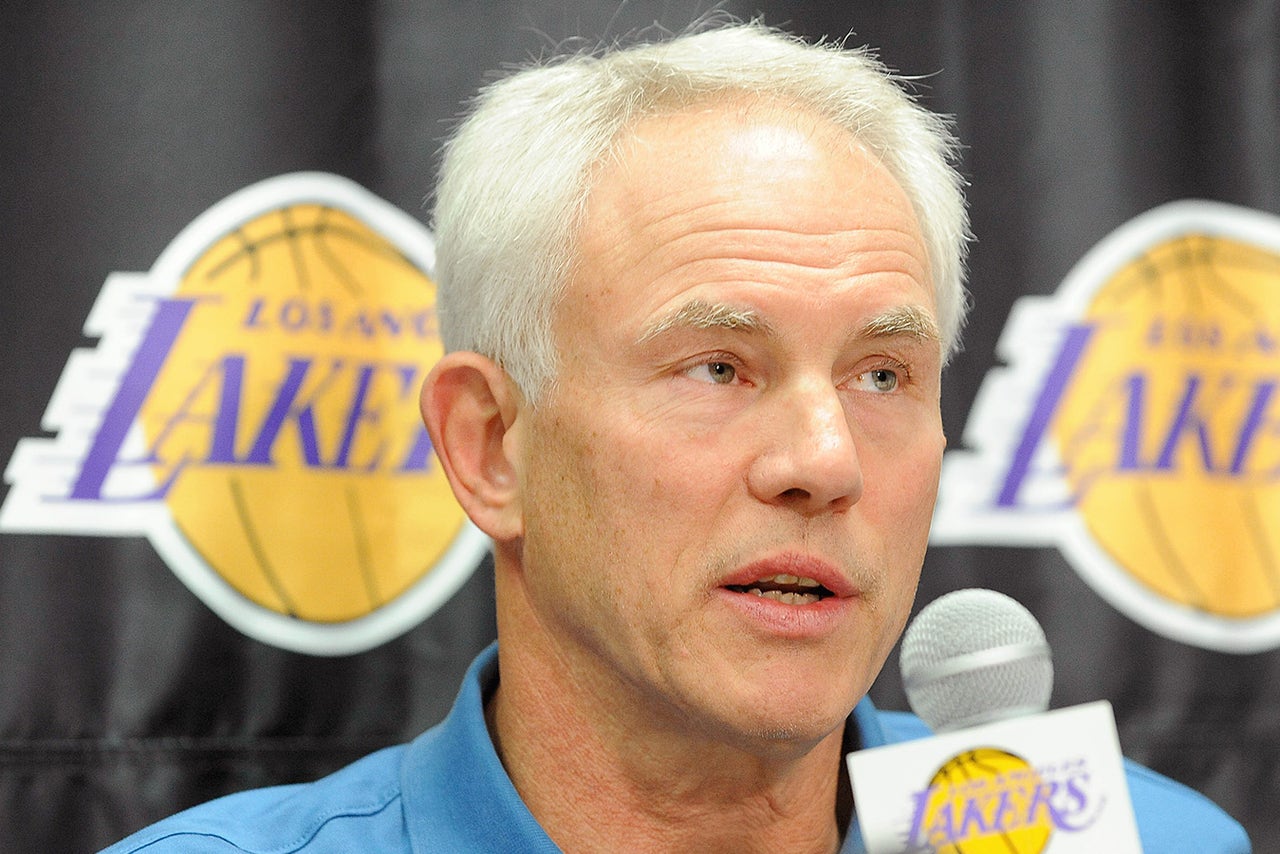 Mitch Kupchak: The Lakers 'are not having a good year'
Brooks was more well-versed in Boston'€™s plays than those his own team ran.
"They don't even know half the friggin' plays," said center Chris Kaman, only half-jokingly. "They didn't know any of the out of the bounds plays. They're like, 'What are we doing?' I said, 'Just go stand in the corner. I'll throw a pick for you.'"
Brooks was once a scorer with New Jersey, averaging 12.6 points per game as a rookie. Bazemore is relatively unknown, undrafted out of Old Dominion last summer. Both are two guys looking for a chance. Bazemore said their goals were to not embarrass themselves in front of Kobe Bryant and prove that they belong.
"I set the bar kind of high for myself, not being drafted," Bazemore said. "I just continue to work hard every day and I was hopeful I'd get my opportunity and today, I just went out there and the players welcomed me with open arms.
"They believed in me and we came out on top."
"It's just basketball," Brooks said. "D'Antoni said before the game, just go out there and play with confidence and just play my game."
Their roles are still somewhat undefined. Nick Young will be back for Sunday's game and Bryant will be reevaluated next week. A bigger or smaller role may be coming for one of them, but for now, they still get to be the heroes who led the struggling Lakers to a win over the hated Celtics when they needed it the most.
---
---