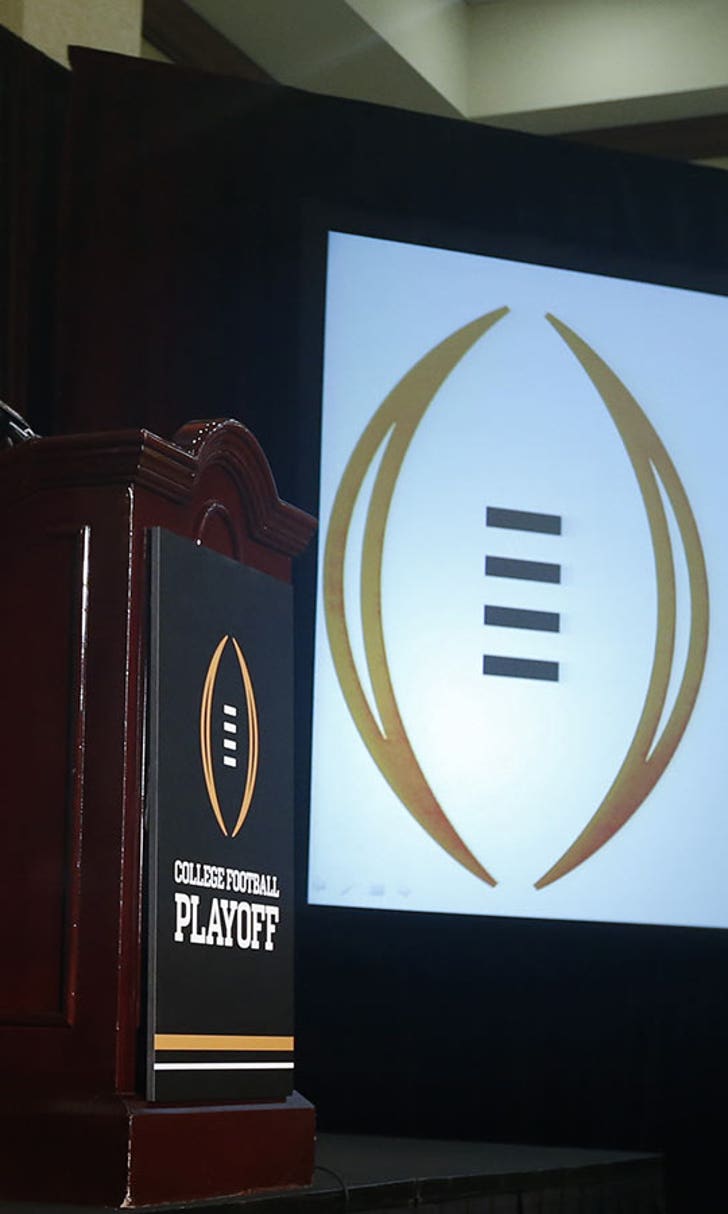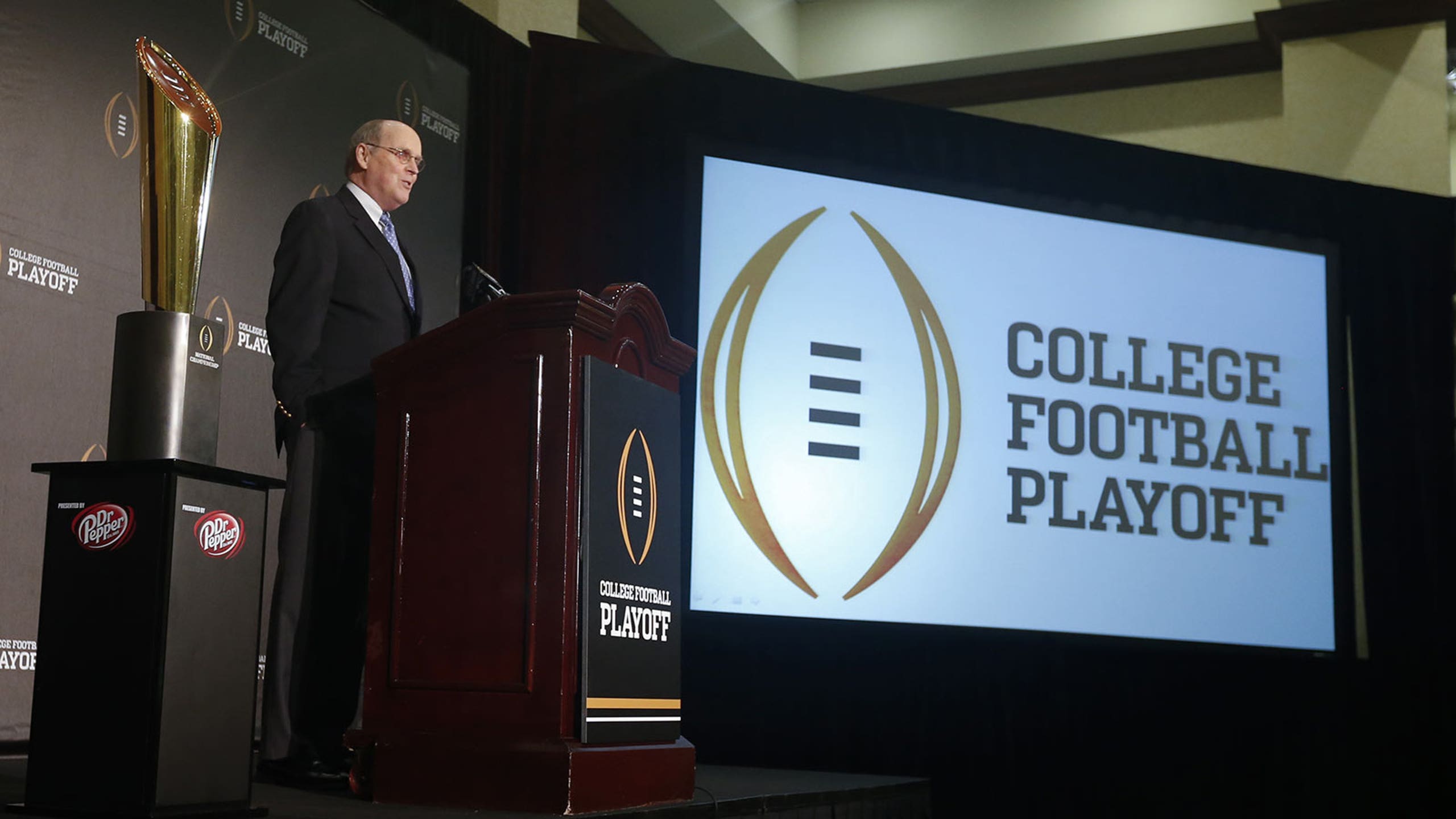 NCAA will allow travel stipends for families attending championships
BY foxsports • January 7, 2015
Imagine you're playing in the very first College Football Playoff. You walk out of the tunnel to thunderous applause, your eyes scanning the crowd. When you were a kid, your mom and dad always sat on the 40-yard line, three rows up. Back then you thought it was annoying when your mom yelled,"That's my baby!", but if you're honest, you wish she was here now trying to scream it over the crowd. Unfortunately, your parents can't afford the trip to Dallas.
No doubt, there are student athletes on Ohio State and Oregon's rosters whose parents can't afford to make the trip for next Monday's game. Tuesday, however, the CFP made an unexpected announcement: it will pay up to $1,250 per parent or guardian for each student athlete competing in the CFP to cover travel, accommodations and meal expenses.
"We know how expensive travel can be, so we're pleased to provide assistance to parents or guardians who want to see their sons play in the first College Football Playoff National Championship," Bill Hancock, executive director of the CFP, said in a statement. "It will make the game even more special for the student-athletes to know that their family members are receiving this benefit."
Oregon athletic director Rob Mullens praised the decision in a statement:
"We applaud the College Football Playoff and the NCAA for recognizing the importance of the families of student-athletes and will continue to support legislation that benefits student-athlete welfare and opportunities for parents to be a part of these special moments with their children."
The NCAA approved up to $3,000 per student athlete, and there's no word yet on why the CFP limited the funds to $2,500 instead. It's not a huge expense item for the CFP, just $425,000 with 85-man travel rosters. The CFP's contract with ESPN averages over $470 million annually, and estimates have ticket and merchandising sales adding an additional $40-50 million annually. This year's revenue distribution model has approximately $402 million being paid out to the conferences.
Not only did the NCAA give the CFP its blessing on this expenditure, the NCAA revealed similar plans to fund travel for men's and women's basketball Final Four and championship games: $3,000 per student athlete for the Final Four and an additional $1,000 per student athlete on the teams that make it into the championship game.
Mark Lewis, NCAA executive vice president of championships and alliances, told USA Today the NCAA arrived at the figures based on research regarding rates for travel to this year's Final Four sites in Indianapolis and Tampa. The figure is based on an estimate of $1,500 in airfare, $300 per night for a hotel, and $200 per day in meal allowance.
Lewis noted the figures could be adjusted in future years if research shows costs have risen. The NCAA will also now allow conferences and member schools to adopt new rules allowing for funds to be provided to families for championships in other sports, meaning it will likely be an issue taken up by the Power Five in their autonomy discussions.
---