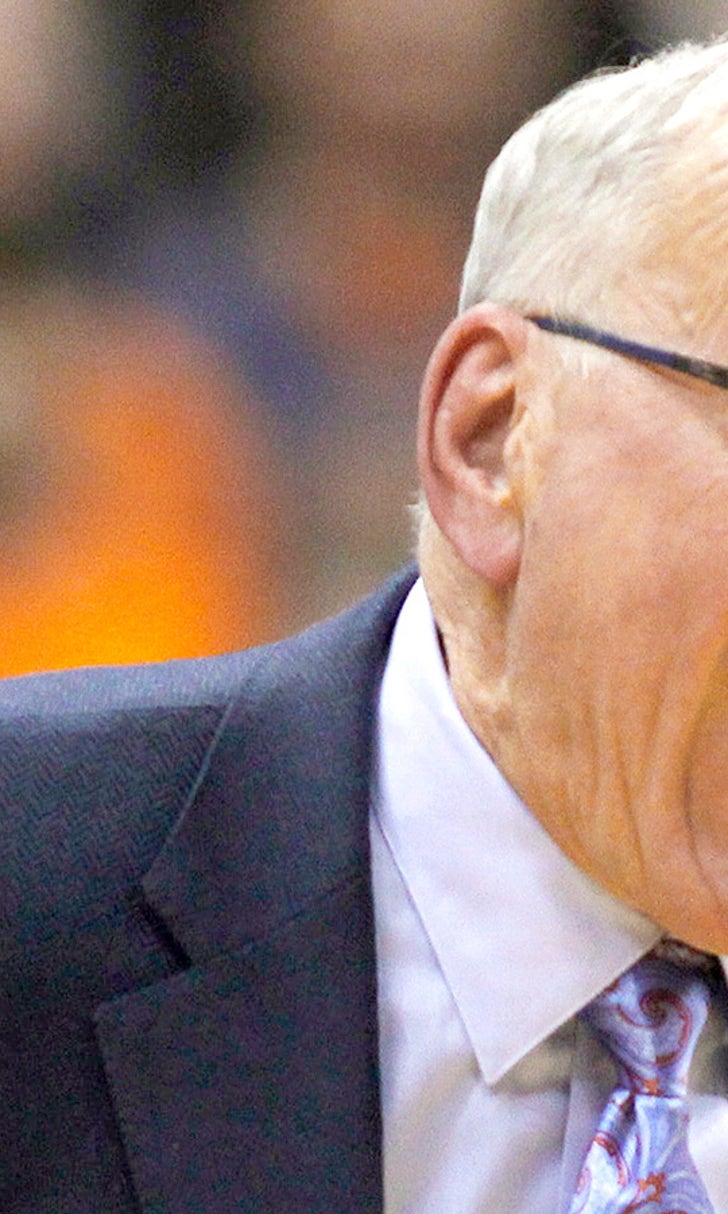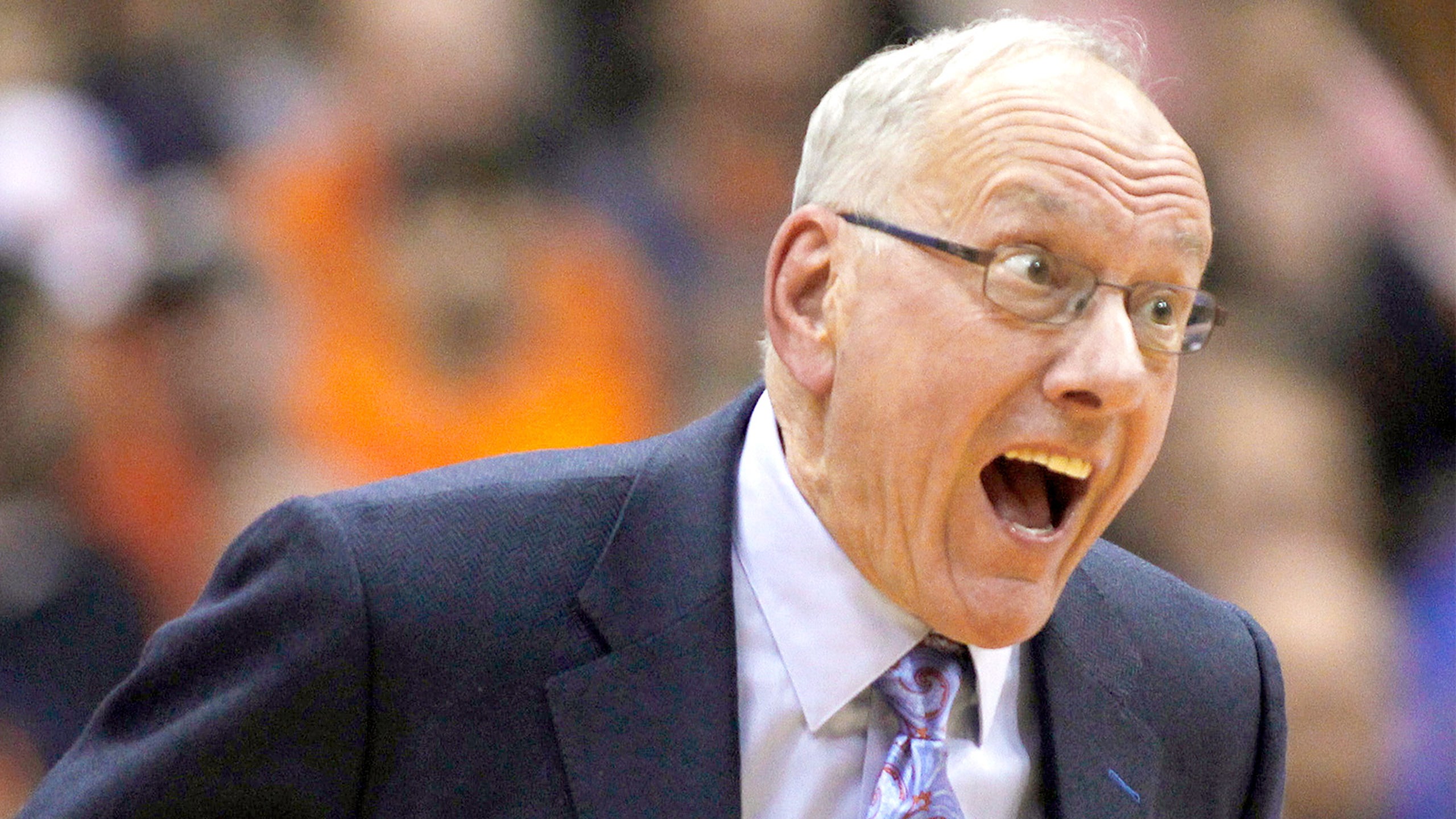 NCAA power rankings: The madness starts now
BY foxsports • February 19, 2014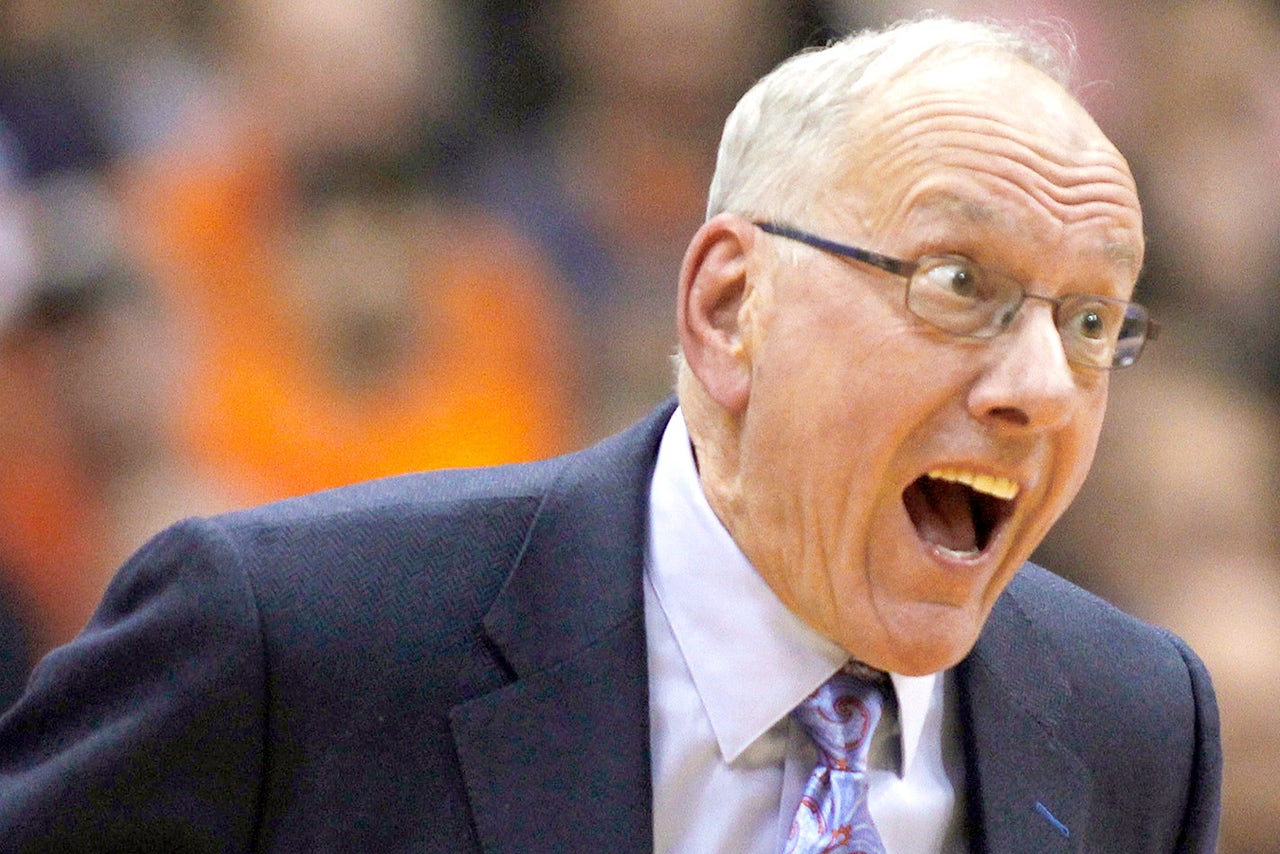 Things can change quickly in college basketball. The top four teams in our Power Rankings -- Syracuse, Florida, Wichita State and Arizona -- all play Wednesday night. Will Syracuse still be undefeated after a home game against Boston College and a visit to Cameron Indoor Stadium to play Duke on Saturday night? Duke beat Georgia Tech on Tuesday, plays at resurgent North Carolina Thursday and then has to prepare for Syracuse again? Sounds like March Madness, doesn't it?
Here are the latest Power Rankings (at least for this moment):
1 Syracuse Orange 25-0
The Orange celebrated Christmas after a 56-55 victory over North Carolina State. That'€™s Rakeem Christmas, who came away with a steal that led to C.J. Fair'€™s winning layup to keep Syracuse undefeated. Boston College is next, with the rematch against Duke ahead on Saturday.
2 Florida Gators 23-2
Experience prevailed over youth as the Gators went to Rupp Arena and defeated Kentucky 69-59. Casey Prather had 24 points and Scottie Wilbekin 23 as Florida won its 17th straight game. The best team in the SEC might be the best team in the nation.
3 Wichita State Shockers 27-0 +1
The Shockers are now four games -- two at home and two on the road -- away from a perfect, undefeated regular season. Wichita State'€™s defense allows only 60.6 points per game and that ranks 14th in the nation. The Shockers average 75.1 points at the other end.
4 Arizona Wildcats 23-2 -1
The Wildcats and Arizona State staged an outstanding game on Valentine'€™s Day. Arizona lost, but Pac-12 officials admitted a technical foul should have been called on Jahii Carson for hanging on the rim at the end.  Arizona is still in line for a No. 1 seed at tourney time.
5 Duke Blue Devils 21-5 +4
Jabari Parker put an exclamation point on Duke'€™s going-away gift to Maryland. Now the Blue Devils could change the national landscape with games against North Carolina on Thursday and the rematch with Syracuse on Saturday. Crunch time? You got it.
6 San Diego State Aztecs 23-2 +1
The Aztecs have bounced back with two victories since losing at Wyoming on Feb. 11. The Mountain West is getting ready for the conference'€™s game of the year on Saturday when Steve Fisher takes his squad to second-place New Mexico.
7 Louisville Cardinals 22-4 +6
The Cardinals have lost only four games. They are third in steals per game, 12th in points scored, 21st in field goal percentage and 29th in assists per game. Saturday they travel to Cincinnati with a chance to avenge their most recent.
8 Kansas Jayhawks 20-6
Coach Bill Self says the lucky and unlucky balance out over time. The Jayhawks were lucky against Texas Tech. KU played poorly on the road, but freshman Andrew Wiggins provided a 64-63 victory on a layup with two seconds remaining.
9 Creighton Bluejays 21-4 +7
Things are clicking for Doug McDermott and Co. right now. The Bluejays hung 101 points on Villanova in Omaha Sunday, just a few weeks after scoring 96 against the Wildcats in Philadelphia. They could meet again at Madison Square Garden at the Big East tournament.
10 Villanova Wildcats 23-3 -5
Coach Jay Wright says he isn't good at resiliency. Fortunately, his players seem to be OK with it. After losing by 21 at Creighton, the Wildcats went into Providence and won in double overtime on Tuesday.
11 Saint Louis Billikens 23-2 +3
The late Rick Majerus would have turned 66 on Monday. He predicted in 2012 that the Billikens would one day be a Top 10 team. On Monday, the Billikens rose to No. 10 in both of the major polls.
12 Iowa Hawkeyes 19-6 -2
The Hawkeyes were hoping to build on a two-game winning streak with a game at Indiana on Tuesday night. But that contest was postponed after a piece of metal fell from the ceiling and damaged seats at Assembly Hall. No makeup date yet.
13 Virginia Cavaliers 22-5 -2
The Cavaliers were in trouble at Virginia Tech Tuesday night. But Justin Anderson and Joe Harris made consecutive 3-pointers as part of a 24-6 run and Virginia stayed in the race for first place in the ACC with a 57-53 victory.
14 Michigan State Spartans 21-5 -8
Everybody believes the Spartans could reach the Final Four if Tom Izzo'€™s roster gets healthy. But the snapshot at this point in the season doesn'€™t include that prognosis. Michigan State is 3-4 over its last seven games, with a trip to Michigan on Sunday.
15 Cincinnati Bearcats 23-3 -3
Sean Kilpatrick is having a terrific season and the Bearcats have lost just once in the American Athletic Conference. But the true test for the Bearcats awaits -- vs. Louisville on Feb. 22, at UConn on March 1, and vs. Memphis on March 6.
16 Iowa State Cyclones 20-5 +1
Has anyone noticed the Cyclones are back in third place in the Big 12 standings, at 8-5 in league play and just behind Kansas and Texas? Melvin Ejim and the Cyclones took care of Texas 85-76 on Tuesday.
17 Kentucky Wildcats 20-6 +1
If would take a dramatic collapse by Florida to give Kentucky any shot at the SEC regular season championship, so John Calipari can focus on getting his team ready for postseason play. Tuesday's road win at Ole Miss was a good step in that direction.
18 Wisconsin Badgers 21-5 (unranked last week)
Despite that recent tailspin, the Badgers are 8-5 in the Big Ten and just two games behind co-leaders Michigan State and Michigan. Wisconsin takes a four-game win streak to Iowa on Saturday.
19 Connecticut Huskies 20-5 +3
The Huskies put together a dominating stretch against the bottom teams in the American Athletic Conference, then followed that up with a big win over Memphis in Hartford. Senior Shabazz Napier is playing like a first-team All-American.
20 Michigan Wolverines 18-7 -5
The Wolverines were the big story in the Big Ten when they won at Michigan State back on Jan. 25. Since then, Michigan has gone 2-3, including a 75-62 loss to Wisconsin. Michigan State visits the Crisler Center on Sunday.
21 Ohio State Buckeyes 20-6 (unranked last week)
Nobody can doubt the fact that the Buckeyes play defense. Saturday at Illinois, Ohio State won 48-39. Teams average just 58.5 points per game against Ohio State, and that's eighth best in Division I.
22 Memphis Tigers 19-6 -2
Put on your track shoes when Memphis comes to town. Joe Jackson and Geron Johnson made a habit of racing past UConn in transition last Sunday, but the Huskies made the big plays down the stretch.
23 North Carolina Tar Heels 18-7 (unranked last week)
Congratulations to coach Roy Williams on his 300th career win at North Carolina. The victory at Florida State was a big one for the Tar Heels, who rallied from a 15-point, first-half deficit to win their seventh straight.
24 Texas Longhorns 20-6 -5
The Longhorns had no trouble with Kansas in Austin on Feb. 1. Saturday, Texas travels to Lawrence for the rematch, but Rick Barnes'€™ team fell two games behind KU in the Big 12 standings after losing at Iowa State Tuesday night.
25 UCLA Bruins 20-5 (unranked last week)
The Bruins have moved past Arizona State, Cal and Colorado to pull into second place in the Pac-12. They don't get another chance at Arizona, but they have won six of their last seven games.
---