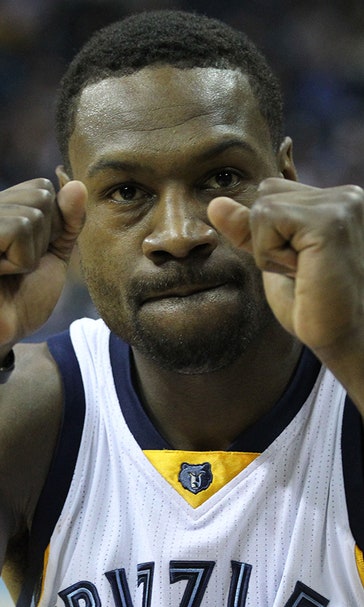 NBA Playoff Preview: Grizzlies vs. Trail Blazers
April 16, 2015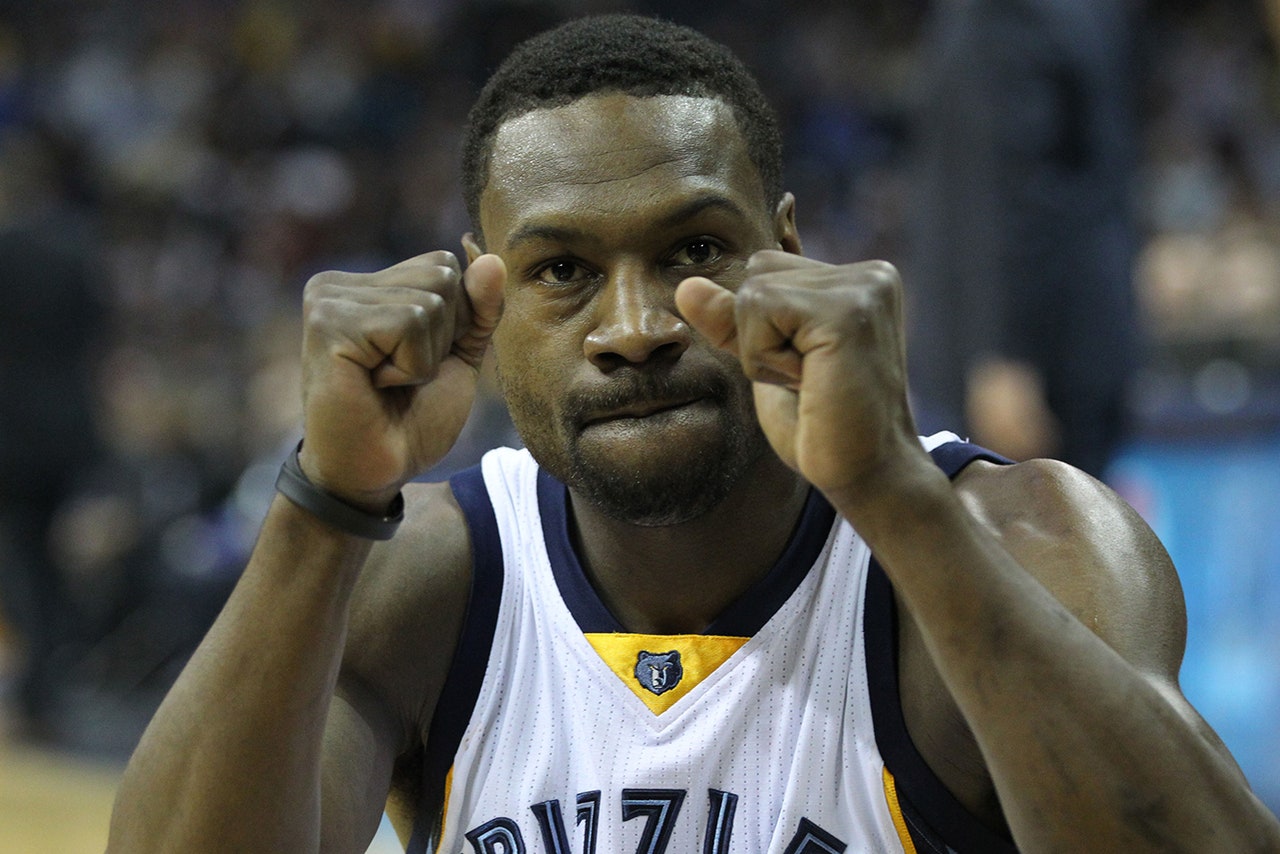 MEMPHIS, Tenn. -- The Memphis Grizzlies are right back where they are accustomed to being, not in the national conversation for an NBA championship.
Is this 55-win bunch ready to prove it belongs with the Western Conference elite with a first-round challenge against Portland? The five-seed Grizzlies have homecourt advantage and swept the Blazers in four regular-season games.
"Um, it depends on which game you look at," center Marc Gasol said, then laughed. "It depends on which game you watch last."
That's been the story since the All-Star break; Memphis went 16-13 following. The 13 includes losses to non-playoff teams Sacramento, Utah and Detroit, as well as blowout losses to contenders Cleveland, Golden State and San Antonio.
Portland and Memphis are both ailing. Already with LaMarcus Aldridge playing on a surgery-awaiting thumb, Portland played Wednesday without Nicolas Batum, CJ McCollum and Aaron Afflalo.
For Memphis, Mike Conley (foot) and Tony Allen (hamstring) still have no timetable for their return.
SERIES SCHEDULE
• Game 1 --€" Sun., April 19, Portland at Memphis, 7 p.m., SportSouth
• Game 2 --€" Wed., April 23, Portland at Memphis, 7 p.m., FOX Sports Tennessee
• Game 3 --€" Sat., April 25, Memphis at Portland, 9:30 p.m., SportSouth
• Game 4 --€" Mon., April 27, Memphis at Portland, 9:30 p.m., SportSouth
• Game 5 --€" Wed., April 29, Portland at Memphis, TBD, FOX Sports Tennessee*
• Game 6 --€" Fri., May 1, Memphis at Portland, TBD, SportSouth*
• Game 7 --€" Sun., May 3, Portland at Memphis, TBD*
*If necessary
PLAYERS TO WATCH
Marc Gasol, C, Grizzlies
Championship teams have an all-star. Gasol is the Grizzlies'.
He scored a career-high 33 points in Wednesday's season finale, knocked the Pacers out of the postseason hunt and Thursday got a thank-you text from former coach, current Brooklyn coach Lionel Hollins, whose Nets got in with Indiana's loss.
His ankle, hurt Saturday against the Clippers, is a concern, but he looked pain-free against the Pacers.
In the season-series against the Blazers, Gasol averaged 18.8 points, 7.5 rebounds, six assists and two blocks per game.
He is Memphis' key scorer and key facilitator and for all he lets on, playing his final games as a Grizzly.
Damian Lillard, PG, Portland
The Blazers are beat up, maybe the biggest loss in a series against Memphis being 3-point sharp shooter Wesley Matthews. Memphis is vulnerable to opposing 3-pointers and can't make many of its own, and Matthews would have been a problem. But he is out for the season.
With Aldridge not at full strength, bothered now also by a sprained left foot, Lillard will have to, and can, take over.
Lillard has gotten Memphis for 22 points per game this season and 7.3 assists. If Conley can't return in time, Beno Udrih and Nick Calathes will draw the task. Calathes may be the most unappreciated guy on Memphis' roster. He quietly averages an NBA-second 3.61 steals per 48 minutes, right behind Allen and right in front of Kawhi Leonard.
Zach Randolph, PF, Memphis
As much is ballyhooed about Memphis figuring it out beyond the arc and finding a shooter, the Grizzlies got where they are – joining the Spurs as the only two teams to make every playoffs since 2011 – via two factors: Defense and post play, where they lead the league with 47.1 points per.
The other half of the post play comes from Randolph, a double-double machine who has done exactly that (16.5/10.3) this season against the Blazers.
Like Gasol, Randolph looked in attack mode Wednesday and will have to be as the Grizzlies dance with the girl they brought to the dance.
KEY MATCHUP
Jeff Green vs. Nicolas Batum
Nicolas Batum against the Grizzlies isn't good for Nicolas Batum. His numbers back that up. He scored three fewer points per game and shot 32 percent, 23.5 percent from 3.
Jeff Green on the other hand, has been a nightmare for Portland.
He scored nearly three points over his 15-point average, shot almost six percent over his 42.7 average and got 1.3 more rebounds versus the Blazers.
The most eye-popping is Green's 3-point shooting in four games against the Blazers. A 36 percent shooter from long range against everyone else, he made 50 percent of those shots against them.
Batum's defense against Green gives Portland less reason to complain about his inept offense against the Grizzlies. Problem is, wounded Portland needs scoring, too.
X-FACTOR
Tony Allen, F Grizzlies
Tony Allen isn't going to win the NBA's Defensive Player of the Year Award. But if he did, and the criteria were based on what one individual means to his team, it would be tough to argue against.
When Allen isn't on the floor – and he hasn't been for the last nine games – it's not to say the Grizzlies can't catch a spark, the spark is just tougher to light.
Allen, the new spokesperson for Memphis International Airport (can't make this stuff up), is third in the NBA in steals. According to numbers compiled by the league, Memphis allowed 94.9 points per 100 possessions with Allen on the floor and 103.7 with him off the floor. That's a lot of points, particularly in the playoffs.
There is no timetable for his return.
Prediction: Grizzlies in six games
Follow Brandon Speck on Twitter: @brandonspeck
---
---