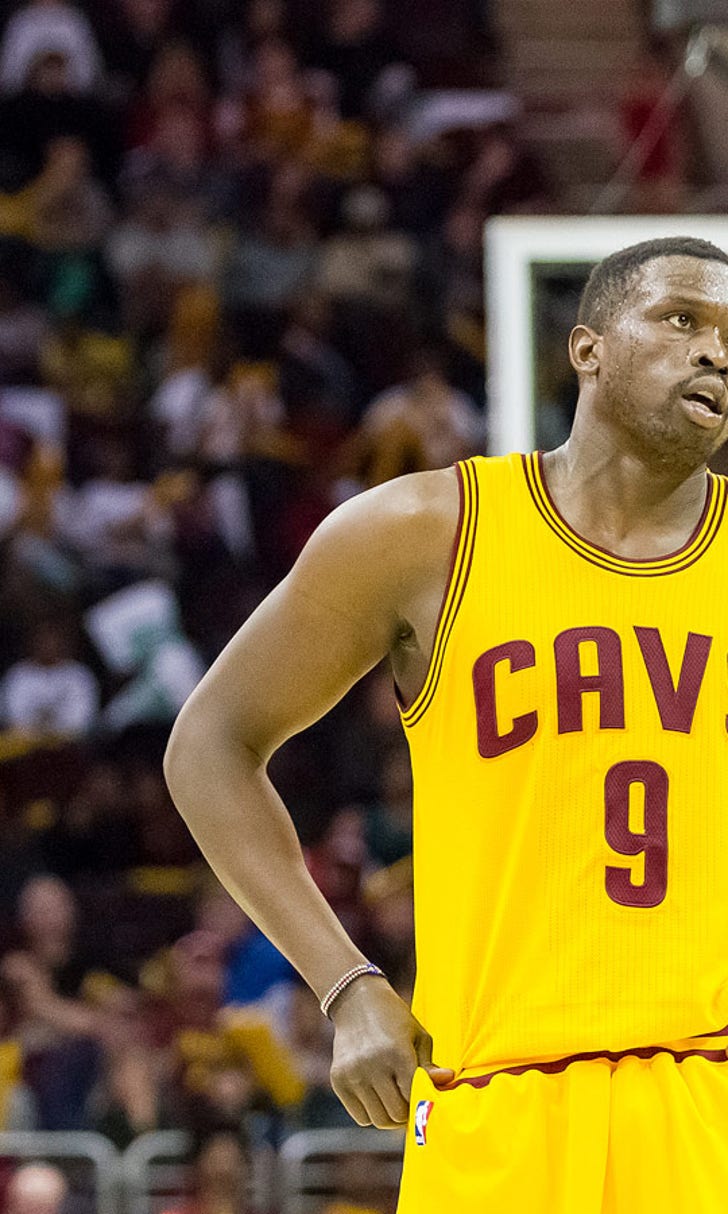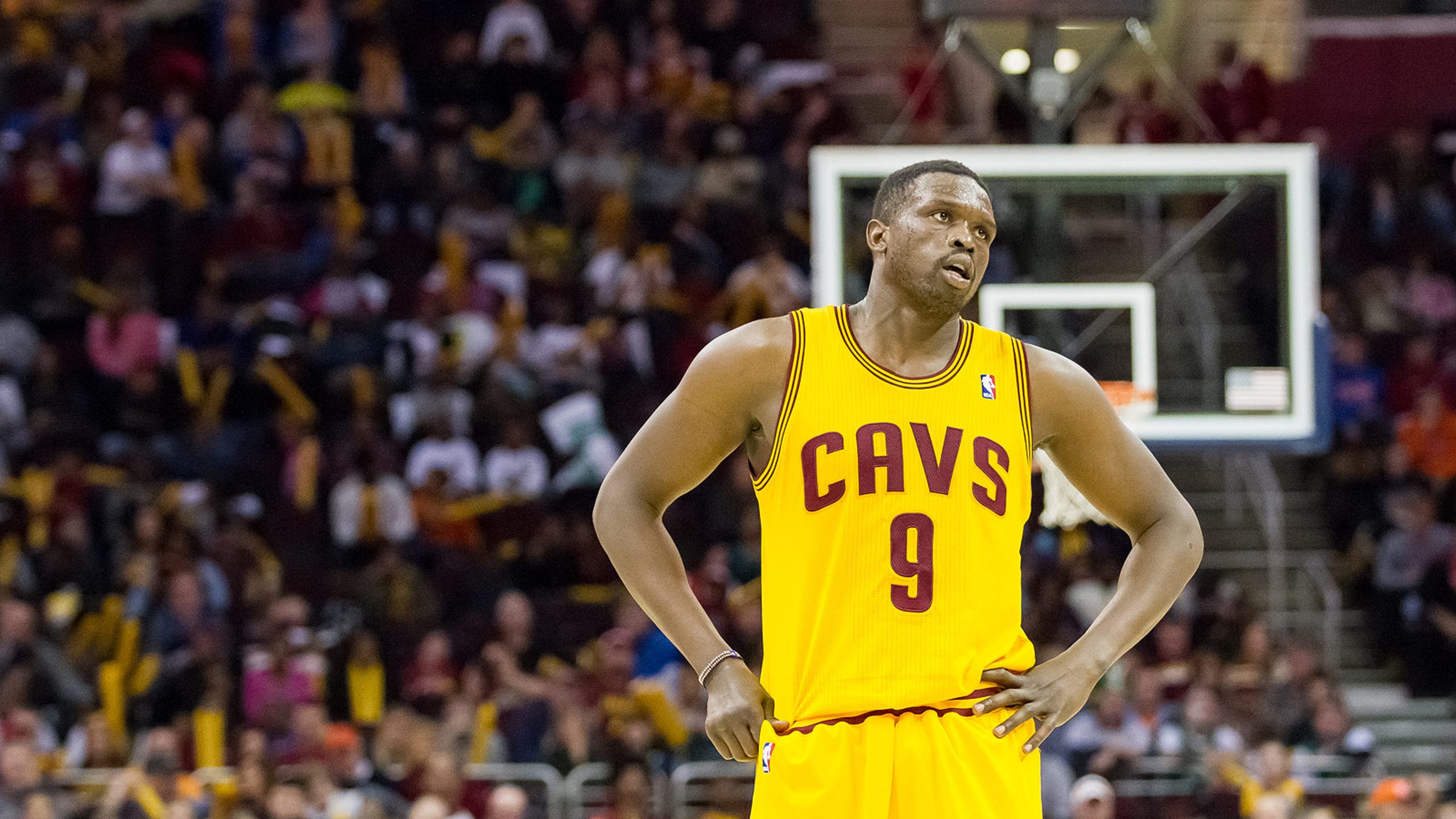 NBA Beat: Early free-agency buzz centered on Deng
BY foxsports • February 24, 2014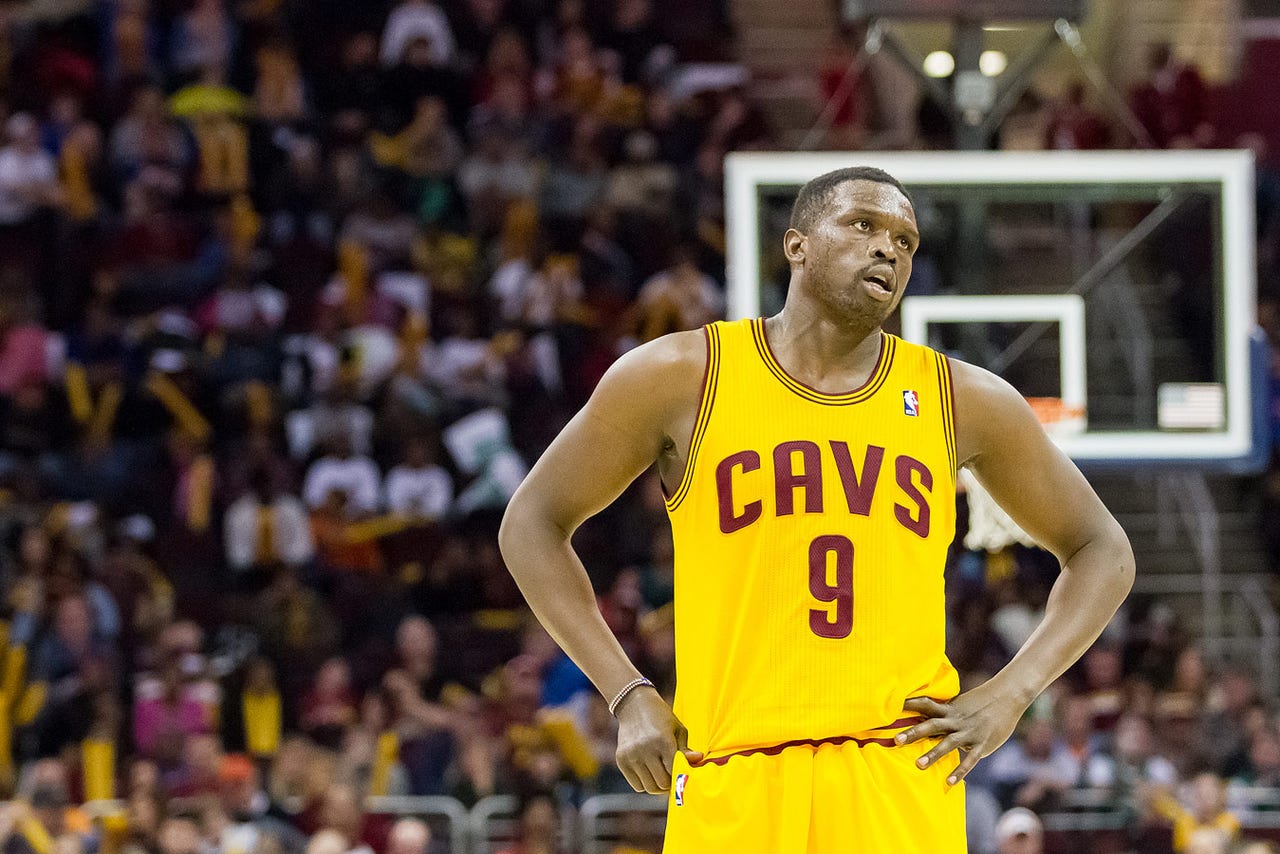 With the trading deadline behind us, NBA executives have set their sights on one of three things (or in some cases, all):
1. The playoffs.
2. The draft.
3. Free agency.
The hottest name in that third category is none other than Cleveland Cavaliers small forward Luol Deng.
It's true that brighter stars, such as LeBron James (Miami Heat) and Carmelo Anthony (New York Knicks), will again test the market. But most execs seem to feel Deng falls under the category of "most really, really available."
The reasons for that are many. For one, Deng had it good with the Chicago Bulls, where he spent the first nine years of his career. He performed very well in the first 23 games with them this year -- averaging a career-high 19.0 points on 45 percent shooting for a winning team.
Since coming to the Cavs in January (21 games), Deng's averages have dipped to 15.1 and 41 percent, respectively, for a team that now appears to be a long shot for the postseason.
Cavs coach Mike Brown readily admits individual numbers tend to decrease in his system. That's usually fine with players when things are going well. But guys tend to get cranky when they're in a contract year and their stats become worse on a sub-.500 team.
That appears to be Deng today.
Now, the Cavs will have to spend money on someone to be their small forward this summer. It might be Deng, it might be someone not even mentioned as being on the radar. Like most everyone else, they'll try to make a run at James (and perhaps Anthony). But Deng will undoubtedly be in the mix, too.
And while things aren't going well at the moment, that can change. League-wide execs seem to think either sudden success (such as a stretch run toward the playoffs), or other modifications to the roster or coaching staff, could help Deng remain a Cav. But that's the kicker: In order for Deng to stay in Cleveland, everything else must not stay the same, opposing execs believe.
Regardless of what happens with the Cavs, it is clear Deng will have plenty of suitors. He may even take less money to go to a winning environment, with organizations such as the San Antonio Spurs, Dallas Mavericks and even the fast-rising Charlotte Bobcats potentially getting involved.
Despite reports, Deng seems to enjoy playing alongside youngsters such as Kyrie Irving and Dion Waiters. What he does not seem to enjoy, sources strongly suggested, is the system in which he plays -- mostly because it doesn't seem to be bringing out the best in anyone. Nor is it working, with the Cavs sitting at 22-35 and five games out of the final playoff spot with 25 to go.
What does it all mean?
It means the Cavs are faced with another offseason conundrum on what to do about the small forward spot. And, mostly, it means Deng will have plenty of options. He will explore every last one of them.
Free-Agent Files
A very early sampling of some of the biggest names in the NBA free-agent class of 2014:
-- LeBron James, Heat: Most execs feel James will either return to the Heat or shock everyone and aim for the ultimate redemption story by returning to the Cavs. The Heat, however, are believed to be way in front of everyone.
-- Carmelo Anthony, Knicks: New York is said to be Anthony's top priority, with the Los Angeles Lakers supposedly in the running. Although, according to one GM, it's hard to know if the Lakers are a real possibility or just wishful thinking on fan message boards.
-- Chris Bosh, Heat: It seems most GMs feel Bosh (and not Anthony) is the second biggest potential prize on the upcoming market. But if James goes back to the Heat, Bosh will, too. If not, the Lakers are secretly interested, sources said.
-- Dwyane Wade, Heat: The possibilities are endless with Miami, but the early scuttlebutt is James and Bosh will get the max, and the breaking-down Wade will take less. That's all speculation, of course, and even if true, Wade may feel differently if someone (read: the Bulls) overpays him based on what he once was.
-- Dirk Nowitzki, Mavericks: Don't kid yourself into thinking he's coming to your city. He's going back to Dallas.
-- Pau Gasol, Lakers: Kobe Bryant is likely the only one who can convince Gasol to stay in LA. If not, Gasol would love a return to Memphis, but the Grizzlies aren't exactly big spenders.
-- Paul Pierce, Nets: If close pal Kevin Garnett retires, which is always a possibility, Pierce could wind up anywhere.
-- Luol Deng, Cavs: Most GMs think his landing spot is more wide open than anyone here. Every team with a winning record and some cash to spare (and the Cavs) are likely to be on Deng's radar.
---