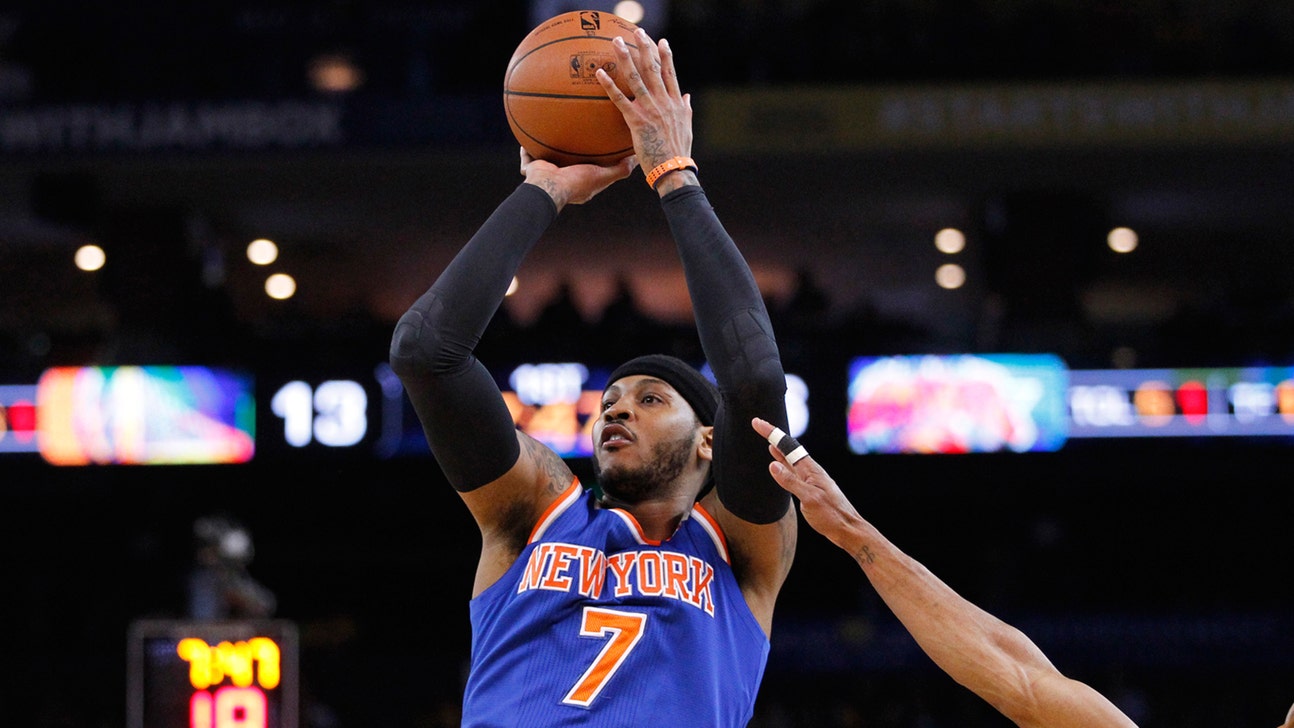 NBA 30 Teams/30 Days Preview: Can new offense fit Carmelo, Knicks to a T?
Published
Oct. 26, 2014 9:36 a.m. ET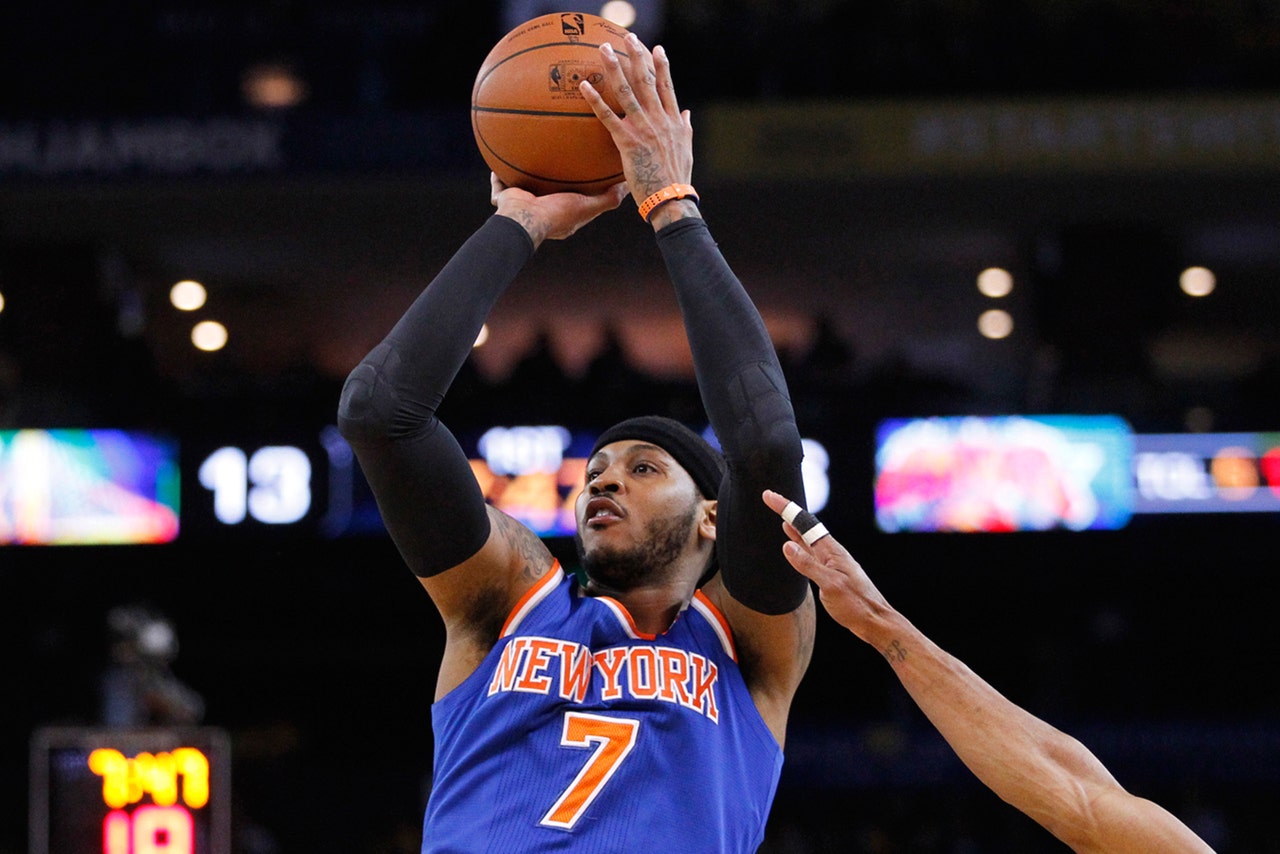 Editor's note: This is the 25th of Sam Amico's 30 NBA team previews entering the 2014-15 season.
Projected Starters
C Sameul Dalembert; PF Amar'e Stoudemire; SF Carmelo Anthony; SG Iman Shumpert; PG Jose Calderon.
Key Reserves
SG J.R. Smith; PF Andrea Bargnani; G-F Tim Hardaway Jr.; C Jason Smith; PF Cleanthony Early; PG Pablo Prigioni; PG Shane Larkin; C Cole Aldridge; F Quincy Acy.
Coach
Derek Fisher, first year. Fisher knows the Triangle offense insisted upon by team president Phil Jackson, and that's probably a good start. At least, it is in the eyes of Jackson. Nor does it hurt that Fisher is a former point guard, a guy who didn't look like a successful NBA player but became one anyway. Perhaps he can transfer that type of overachievement to coaching. It certainly will only help to have 11-time champion Jackson nearby. And you could do worse than try to build an offense around Anthony. But the overall talent is questionable. Welcome to coaching, D-Fish. Good luck.
Strengths
Anthony may be the most gifted half-court scorer in the league. When facing the basket, the man simply cannot be stopped. He doesn't offer much else in any other area -- but his ability to face up and knock 'em down is unmatched. The Knicks will probably win more than they should based on that alone. ... Stoudemire isn't what he once was, but he can still hurt you with his know-how on the low blocks. Fisher and Jackson could be really good for him. ... Smith can be a shameless gunner who doesn't always take the game seriously. But he's a major talent. If he can be reached under this new regime, watch out. ... Calderon should be an upgrade because he is a willing passer who rarely forces anything. It doesn't hurt that he's been through plenty of battles at this level.
Weaknesses
Besides Smith, the bench is severely lacking. Hardaway is coming around, but Bargnani is fading. So it sort of balances out. ... The Knicks finished 27th in the NBA in rebounding last season, and may be even worse this year. A lot depends on Stoudemire's shaky health. ... Worse, the Knicks were 28th in assists. If there's one thing Anthony and especially Smith can sometimes do, it's find a way to make the ball stick. That won't fly if the Triangle is to work. ... There isn't a center in sight who scares anyone offensively.
Outlook
If the Knicks are to be successful, it will be because of teamwork and a willingness to listen to Fisher and run the offense. They must play unselfishly, they must play smart, they must put aside the occasional silliness and become a real professional outfit on a nightly basis. Fisher should help in that area, Same goes for Jackson. Now all the Knicks need is for the players to buy in, too..
More Knicks coverage from FOX Sports
---