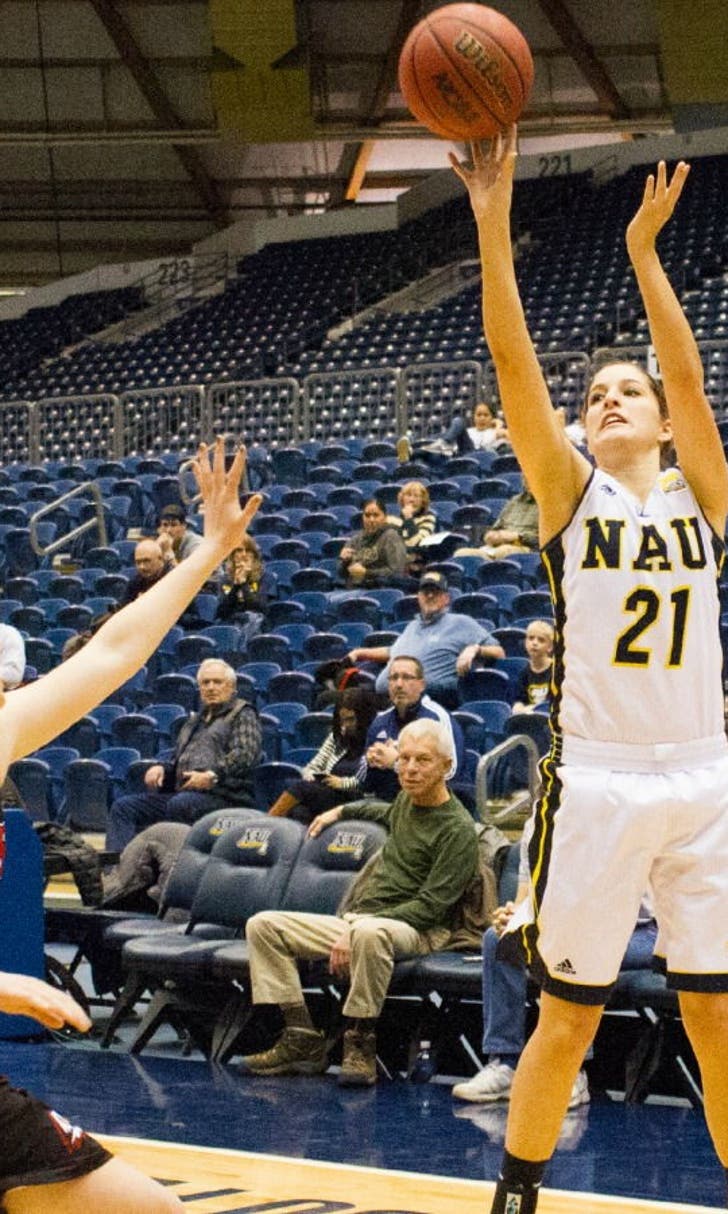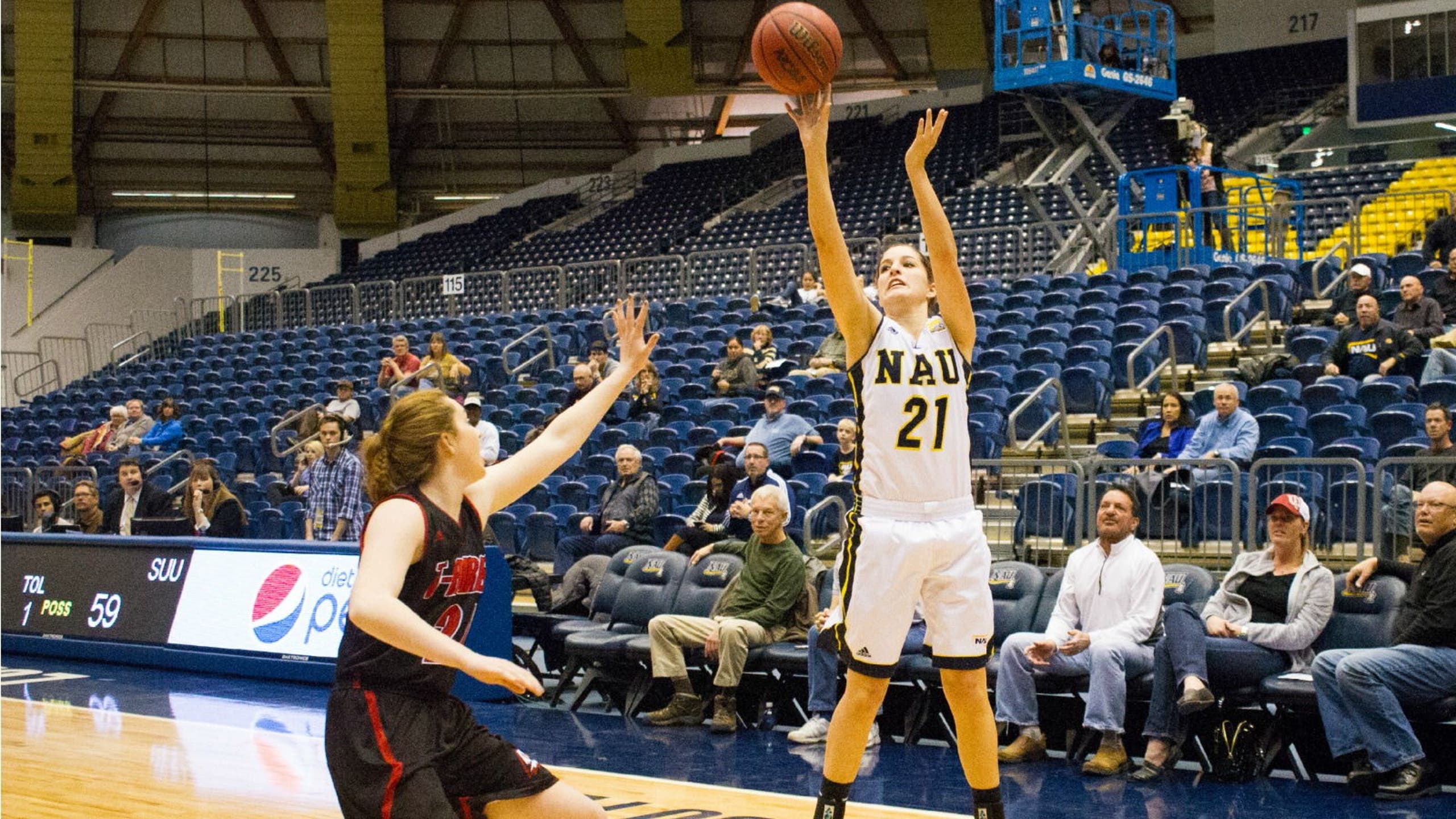 NAU women rally to beat Southern Utah in overtime
BY foxsports • January 31, 2015
FLAGSTAFF, Ariz. -- The Northern Arizona women's basketball team fought back from an eight-point halftime deficit to beat Southern Utah 73-64 in overtime on Saturday night.
The Lumberjacks (8-11 overall, 4-4 Big Sky) received a career-high 17 points from junior Mariah Willadsen and double-doubles from seniors Raven Anderson and Erikka Banks.
"This was a hard-fought win and that is a really high quality team in Southern Utah," said head coach Sue Darling. "It's important that we win games like this. It was a gutsy effort by everyone. Everyone was flying around and we picked ourselves up, dusted off and this is a team that loves each other. This is a fun team to coach."
A year after overcoming an 18-point halftime deficit to the Thunderbirds in the Skydome, NAU needed a repeat performance to outlast Southern Utah in its first overtime game of the season.
The Thunderbirds led 31-23 at halftime, but Anderson put the Lumberjacks ahead 37-35 following a 14-4 run through the first six minutes of the second half. The teams exchanged blows throughout the final 14 minutes of regulation, and it was Southern Utah that had a 59-57 lead with three minutes to go before Willadsen knocked down a shot to tie the game with 1:25 to play. After a missed shot by NAU, Southern Utah came up empty on its final possession.
Sophomore Rene Coggins' jumper to open the extra period was answered by a pair of SUU free throws before Banks stole the show. In overtime alone, Banks recorded five points and four rebounds, with all five of her points coming during a decisive 8-0 run that gave NAU a 69-61 lead with 30 seconds remaining.
Southern Utah shot just 1-for-8 from the floor in the final five minutes, while NAU sealed the game with a 10-for-13 performance from the four line.
"Coach told us at halftime that we needed fight in our eyes and we came together and took it from there," Willadsen said. "We just need to go into every game with the fight that we had starting with the second half. We didn't shoot well the last time we played them so we knew we had to shoot better."
After shooting just 23.4 percent, their lowest percentage this season, against Southern Utah in the teams' first meeting in Cedar City on Jan. 10, the 'Jacks improved to 40.6 percent on Saturday, including 51.6 percent in the second half. NAU also was plus-eight on the glass and limited SUU to 30.3 percent from the floor.
Willadsen was one of four Lumberjacks in double-figure, shooting 8 of 14 on her way to her season-best 17 points to go along with eight rebounds. Banks (14 points, 11 rebounds) and Anderson (14 points, 10 rebounds) each posted a double-double. Coggins came off the bench to add 10 points, including a pair of threes, in addition to six boards and five assists.
Sophomore Brittani Lusain had a well-rounded line of eight points, nine rebounds, seven assists and a team-high three steals. Junior Monique Mulder helped clinch the win with five free throws in overtime and finished with seven points.
"What I like about our team is our balance," Darling said. "I really think our balance showed tonight and we're not one-dimensional. The star of our team is our entire team."
The Lumberjacks play at Northern Colorado on Thursday.
---