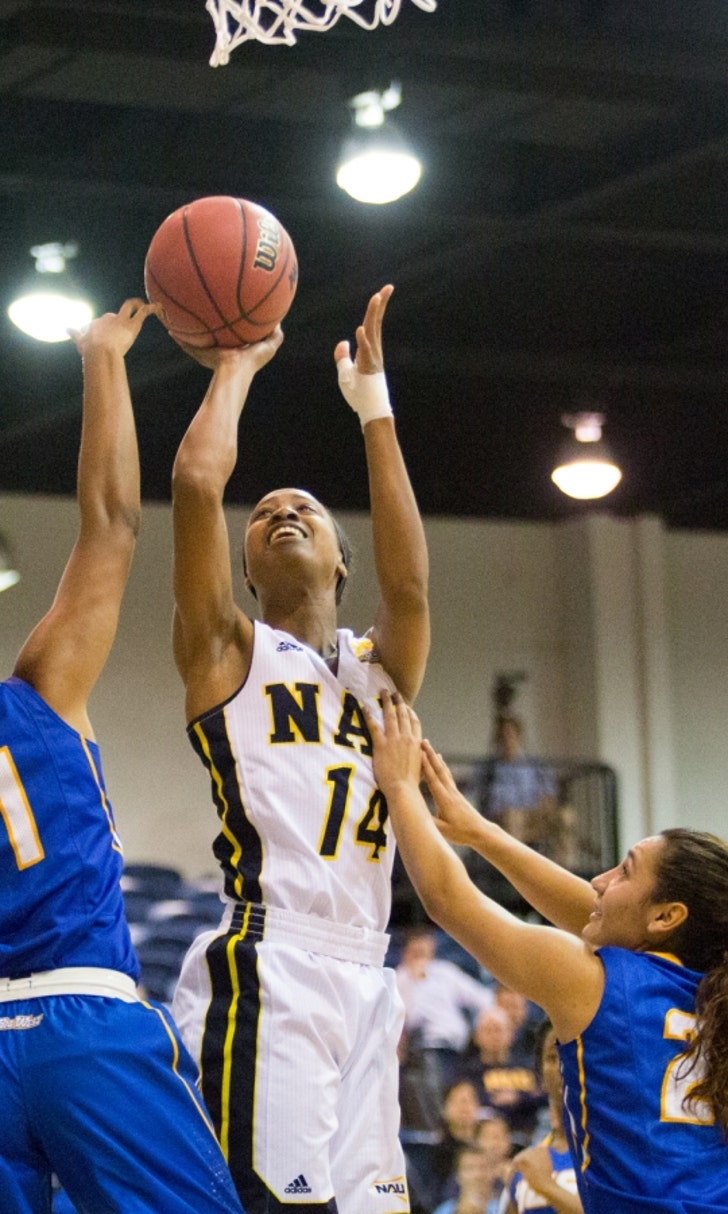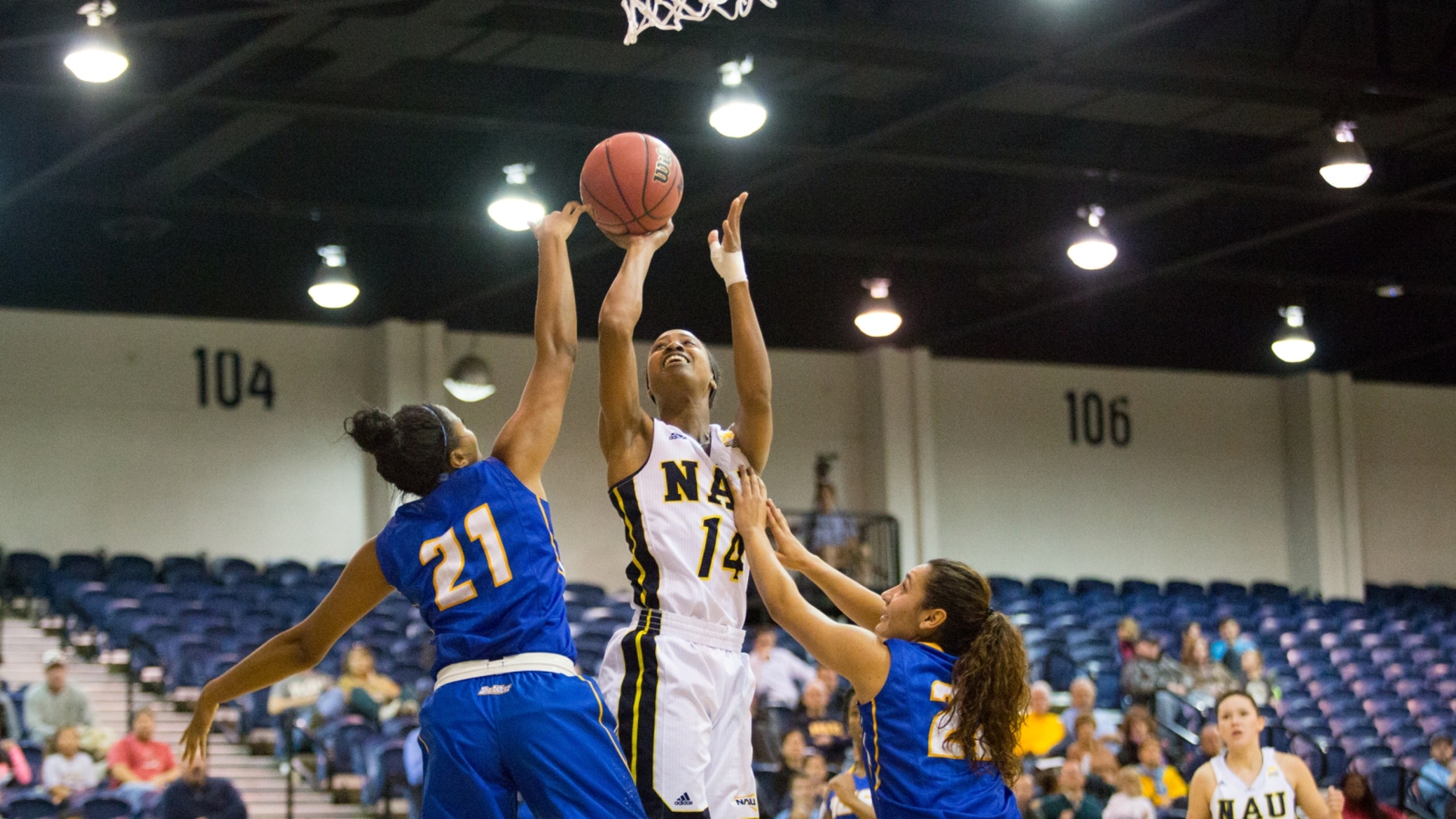 NAU women never trail in rout of Santa Barbara
BY foxsports • November 23, 2014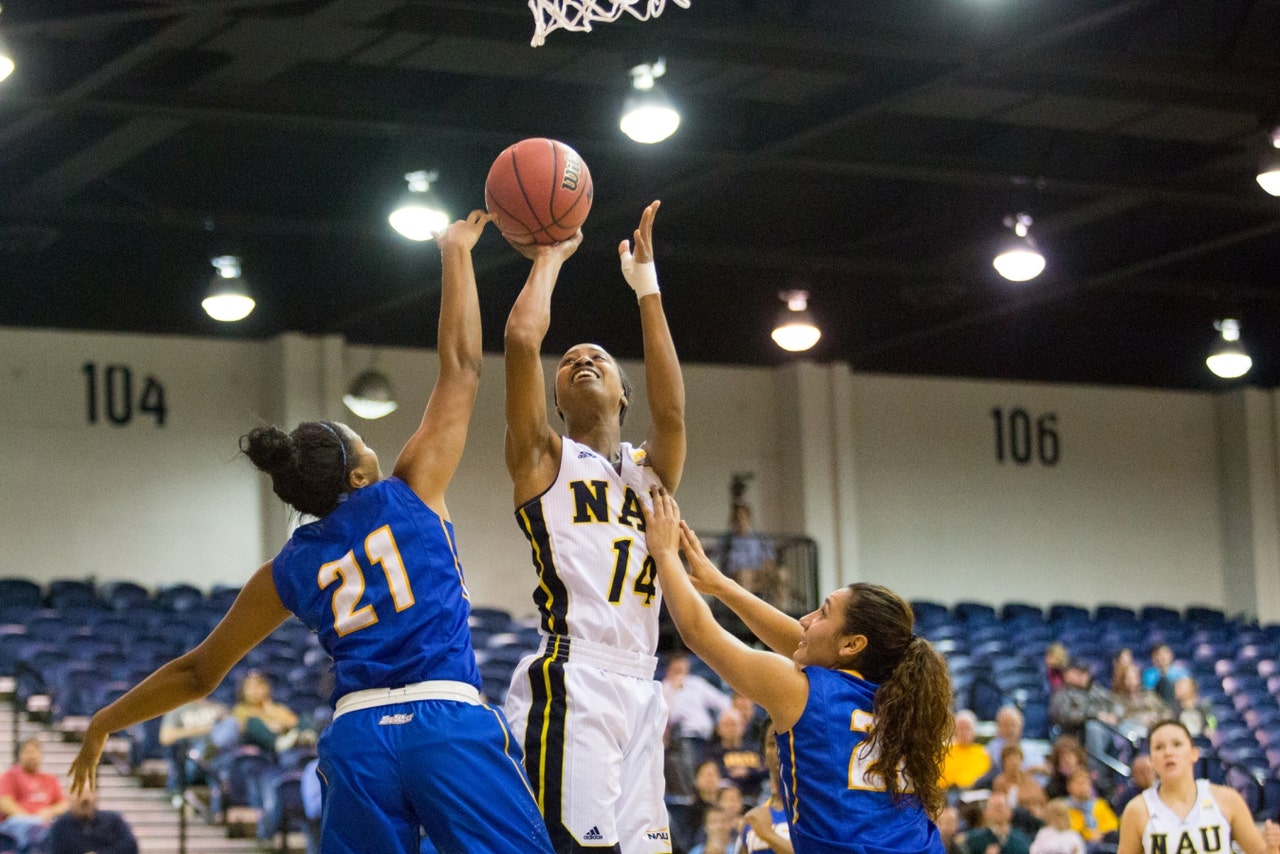 FLAGSTAFF, Ariz. -- The Northern Arizona women's basketball team jumped out to a 7-0 lead on Sunday and never looked back, defeating UC Santa Barbara, 67-49, for the second straight year to even their season record to 2-2. The Lumberjacks never trailed in the game and shot a season-best 44.9 percent from the field and 95.2 percent from the free-throw line in an efficient team performance on both ends of the court.
"I was really proud of our effort," NAU coach Sue Darling said. "We came out wanting to play 40 minutes of great defense and that's what we did. We had great heart, courage, grit and energy and it was a lot of fun to watch. We shot 20-of-21 on free throws and that was awesome. Our game is to get layups and get into the paint and we were in attack mode today."
The Lumberjacks got into the paint from the get-go with seniors Erikka Banks and Raven Anderson and sophomore Brittani Lusain all hitting layups through NAU's game-opening 7-0 run. The Gauchos hung around and trailed by just four, 17-13, midway through the first half before a 6-0 run capped by another layup from sophomore Rene Coggins gave NAU a double-digit lead at 23-13 at the 8:21 mark.
NAU repeatedly forced the action and got to the free-throw line 15 times in the first half, knocking down all 15 attempts to build a 33-20 halftime lead.
Lusain raced out of the gates following halftime, scoring the first basket of the second half and finding Anderson and Banks for three consecutive layups to force a quick UCSB timeout after NAU extended its lead to 41-22 in just two minutes. After building their first half lead, the Lumberjacks padded their advantage throughout the second half with hot shooting from the field. NAU shot 50 percent in the final 20 minutes and saw its lead get as big as 22 following a three-point play by junior Mariah Willadsen with 5:11 remaining.
"Today was a team win and everyone contributed to get a 'W'," Banks said. "I'm really proud of my teammates."
The Lumberjacks were led by their senior duo as Banks posted a game-high 23 points on 8-of-10 shooting from the field and a perfect 6-for-6 at the line. She added seven rebounds and a team-best two steals to her total. Anderson meanwhile posted 14 points and led all players with eight rebounds in addition to two blocks.
Lusain totaled nine points, six rebounds and four assists and was a playmaker leading NAU to a 32-20 advantage in points in the paint. The Lumberjacks held the Gauchos to just 32.1 percent shooting and they have now limited their opponents to field goal percentages below 40 percent in three of four games this season. NAU also outrebounded UC Santa Barbara by a 39-26 margin.
The win was a nice bounce back after a tough loss at UTEP on Wednesday and snapped the Lumberjacks' two-game losing streak.
"UTEP is a really good team and if you can guard them, you have a pretty good defense and if you can score on them, you have a pretty good offense," Darling said. "While we didn't come away with the W, we learned a lot from that game and we used what we learned today."
---