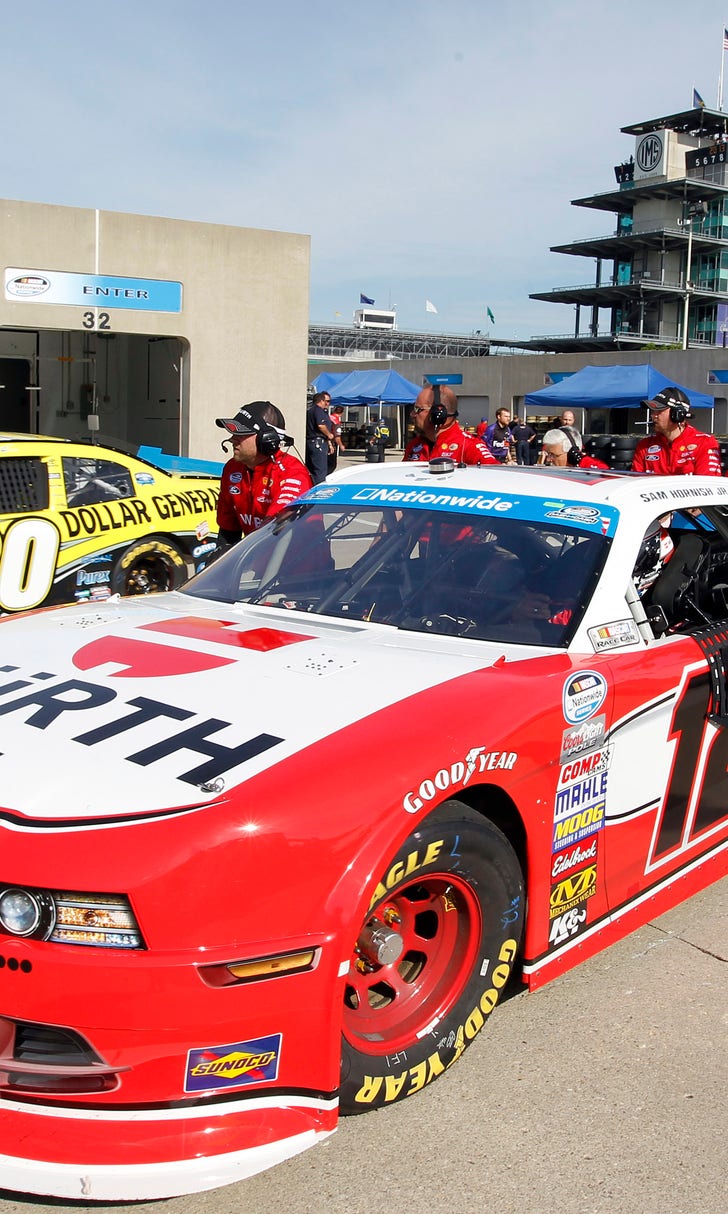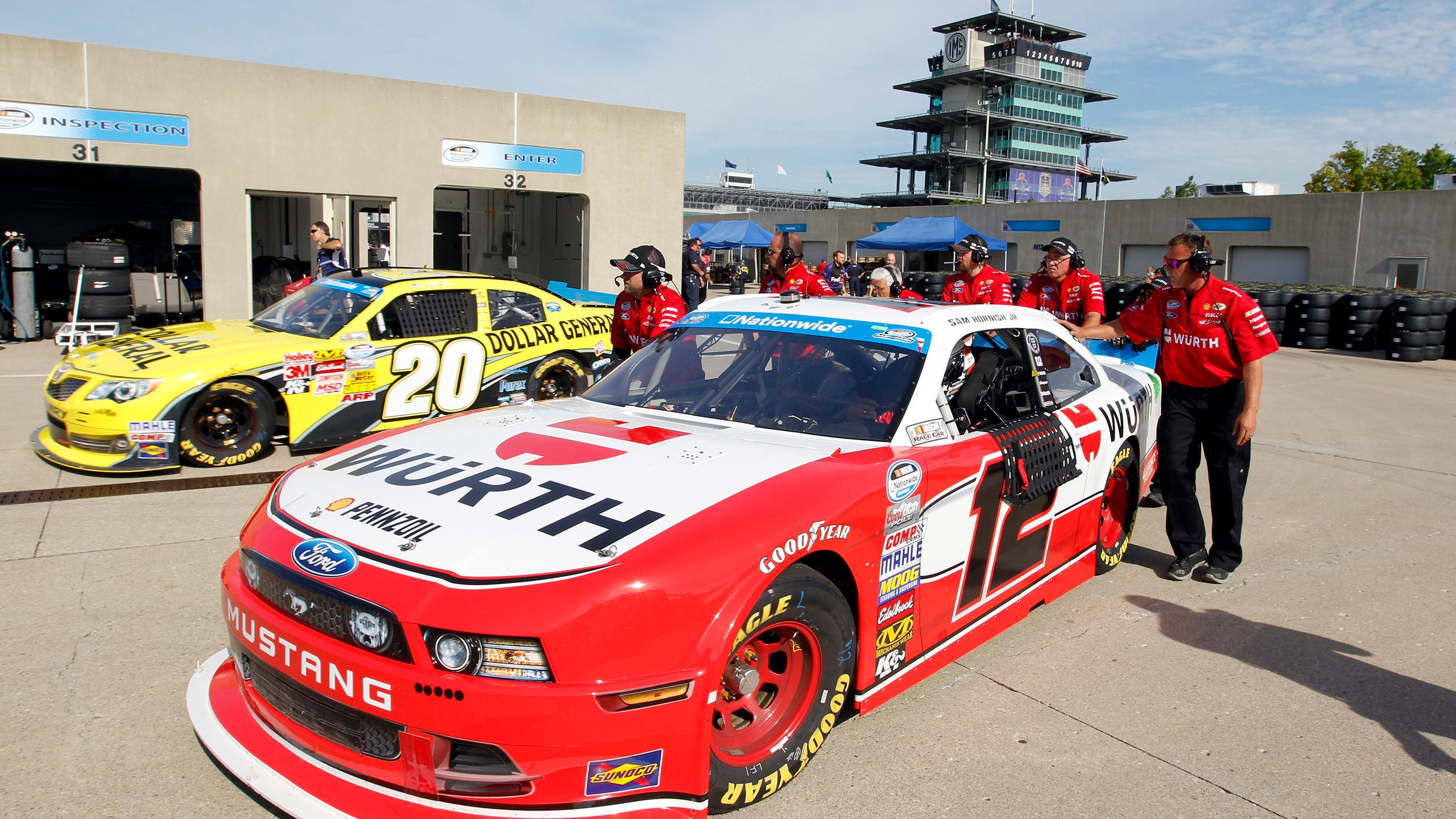 NASCAR Nationwide Drivers Set To Tackle The Brickyard
BY foxsports • July 27, 2013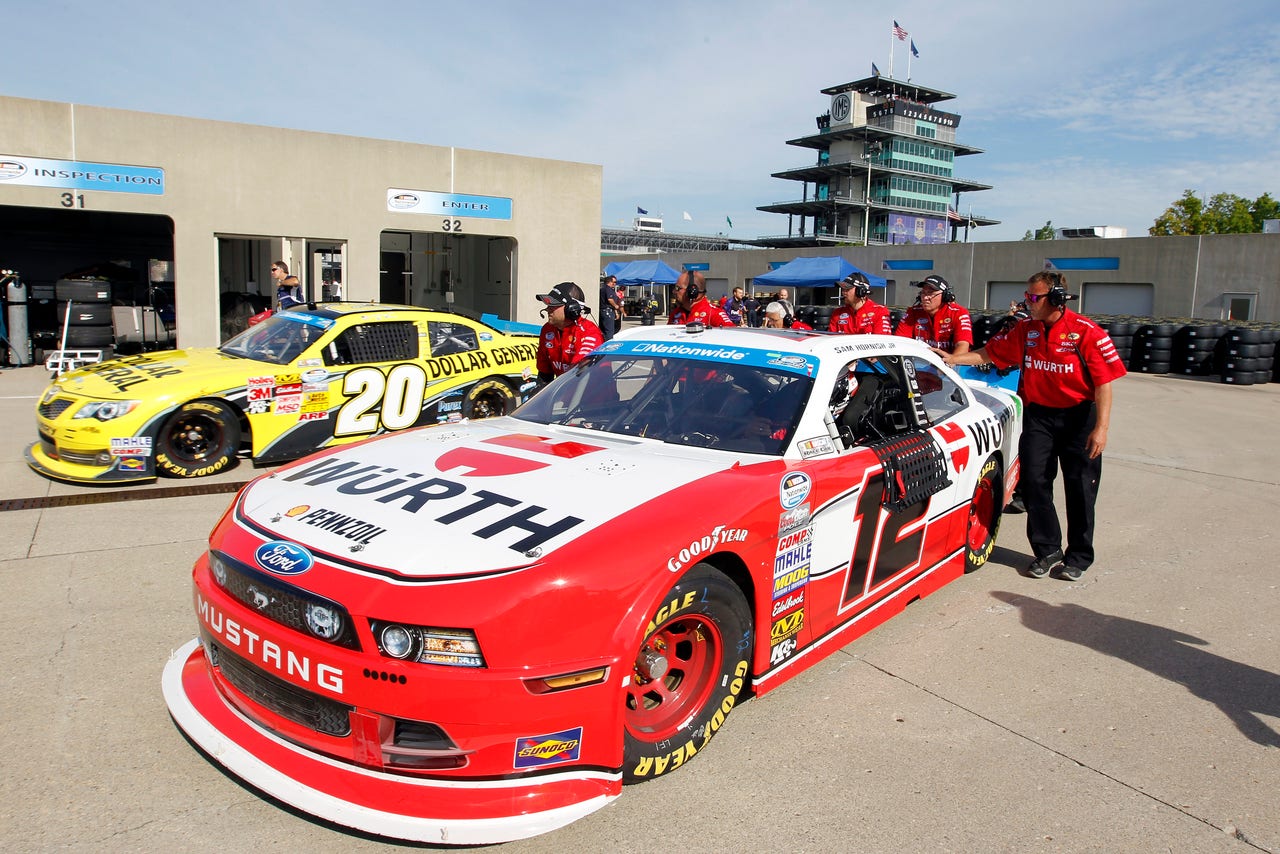 The NASCAR Nationwide Series tackles Indianapolis Motor Speedway for just the second time this afternoon, with the running of the Indiana 250 at the historic 2.5-mile track.
The points race in NASCAR's AAA division is tight at the top, with Sam Hornish Jr. leading Regan Smith by 7 points and Eldora Truck Series race winner Austin Dillon by 8. Elliott Sadler (-20) and Justin Allgaier (-22) are still very much in the mix.
Qualifying for today's race is set for 12:05 p.m., with the race at 4:30 p.m. The field appears to relatively wide open. Kyle Larson and Brian Vickers led Friday's two practice rounds, with Brian Scott second in both sessions.
Hornish, Dillon, Sadler and Vickers are the four drivers racing in contention for the Nationwide Dash for Cash $100,000 bonus. Kyle Busch, the most successful driver in series history, is always a threat to win, as he was in the top 10 in both practice sessions, as were Trevor Bayne and Smith, among others.
For Hornish, there is extra motivation today, as he seeks to become the first driver in history to win both the Indianapolis 500, which he captured in 2006, and a major NASCAR race at IMS.
"If they had a foot race around the place anyone would want to win it. That is why I think you always see how seriously the Cup guys take it and Nationwide and everybody," said Hornish. "Everybody wants to come to Indianapolis. Anyone that tells you they didn't dream of racing at Indianapolis growing up, no matter what they are in now as far as a racing forum, they either didn't know about the Indy 500 because they lived under a rock or they are lying to you. Look at what it means to a guy like (two-time Brickyard 400 winner) Tony Stewart. Look at what Kurt Busch did this year giving himself the opportunity to come test a car and see if it is something he wants to do. Whatever your pinnacle is, running at Indianapolis is definitely right up there for everybody."
Even though Hornish's team owner, Roger Penske, has won the Indy 500 a record 15 times, don't look for Hornish to get back in the cockpit of an IndyCar anytime soon.
"People ask if I miss going to Indianapolis or miss the 500," said Hornish. "I never miss the 500. I watch on TV. Eventually when I get done racing I will go and come back here and be a fan just like I was 25 years ago as a kid enjoying it that way. The best part about it for me though now is the fact that I don't have all the stress that is involved with it. It is difficult enough to come here for three days."
---