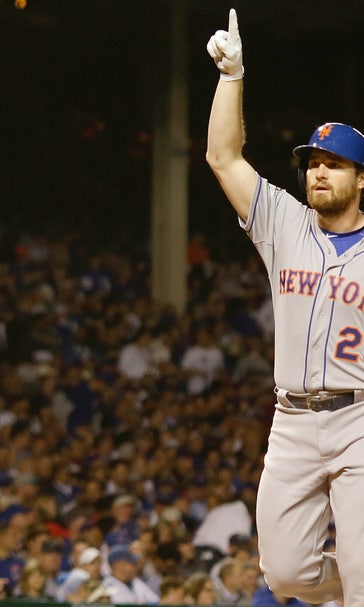 Murphy's mashing could fool GMs in free agency
October 27, 2015

When Daniel Murphy took the field for Game 1 of the Mets' Division Series a couple of weeks ago, he was merely a character actor with a small role in a postseason drama featuring a superhero rotation (the Dark Knight, Thor, the deGrominator), longtime leading man David Wright, and guest star Yoenis Cespedes. 
But now, after going on an unprecedented October home run tear and leading the Mets to their first World Series appearance since 2000, Murphy's the baseball equivalent of Matthew McConaughey -- sure, he'd been around for a while and done some fine work, but then he went and blew your mind on "True Detective."
Murphy's playoff exploits, accomplished against Cy Young front-runners no less, couldn't have come at a better time for the pending free agent or the Amazins. Has he truly changed his game and become a star? Murphy's good, no doubt, but GMs should have realistic expectations -- think "True Detective Season 2," without McConaughey -- before making an outrageous bid this winter.
---
---