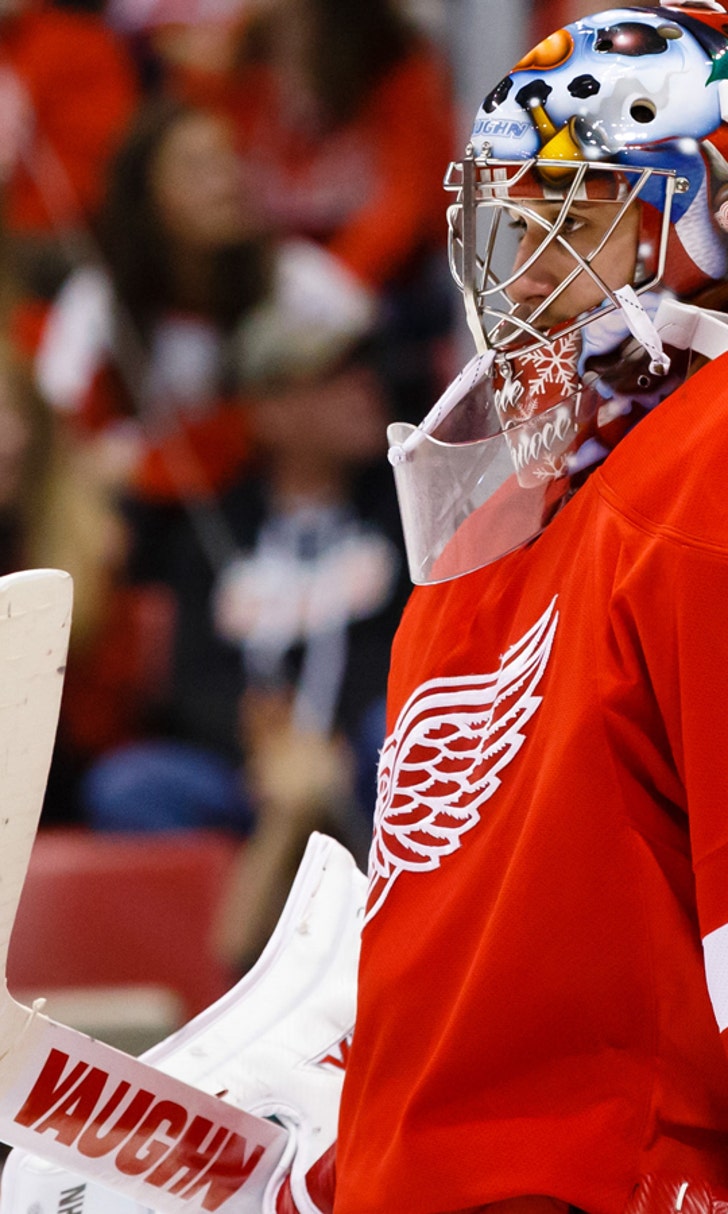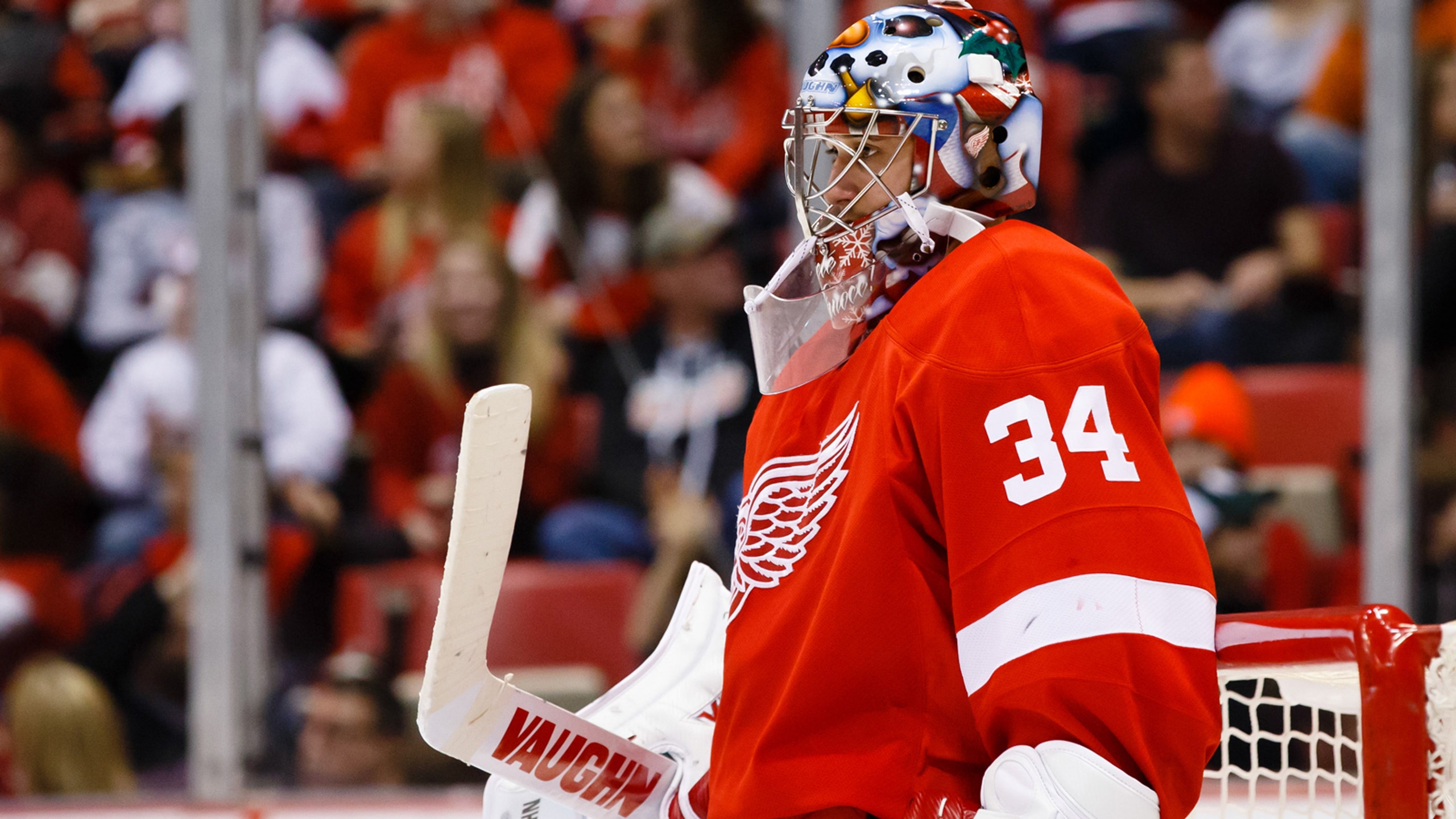 Mrazek, Wings look to deal Sabres eighth straight loss
BY foxsports • January 13, 2015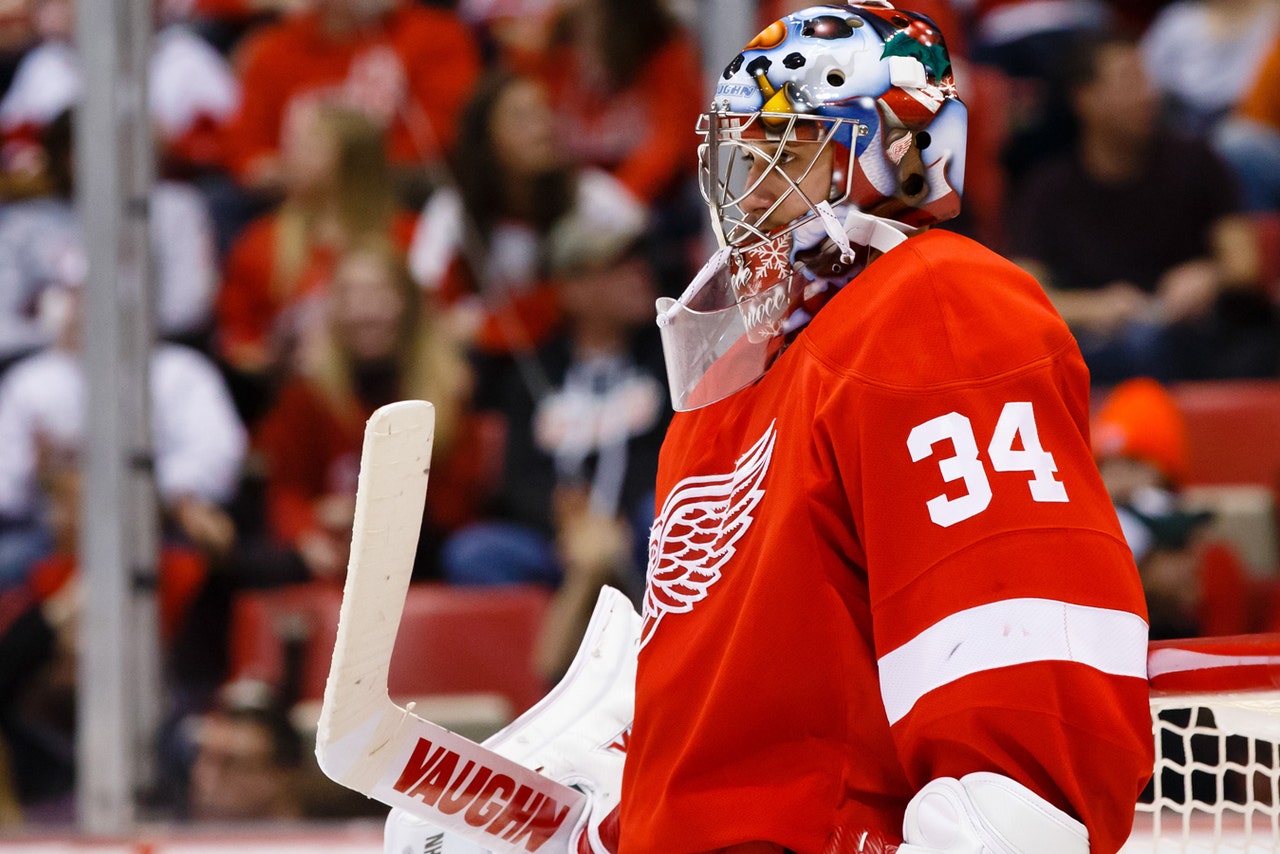 Dominik Hasek will have his jersey retired Tuesday night, but two of his former teams might be tempted to try to get the Hall of Famer back on the ice.
The Detroit Red Wings are facing an extended absence for goaltender Jimmy Howard beginning with a visit to the Buffalo Sabres, who are trying to avoid their longest losing streak in seven years (6:30 p.m. pregame, 7 p.m. face-off on FOX Sports Detroit).
Hasek played nine of his 16 seasons in Buffalo and four of his final five with Detroit. "The Dominator" collected his two MVP awards and six Vezina trophies while with the Sabres - as well as a gold medal in the 1998 Olympics - but won two Stanley Cup rings while with the Red Wings after making one finals appearance with Buffalo.
Detroit (22-11-9) will go with another Czech, rookie Petr Mrazek, as its interim No. 1 goalie after Howard suffered a groin injury in a 3-1 loss in Washington on Saturday. He'll sit out until after the All-Star break later this month.
Howard, who missed three games earlier this season with injuries, was the Red Wings' lone All-Star selection.
Mrazek has gone 3-3-1 with a 1.96 goals-against average in his last seven appearances and 5-3-1 with a 2.29 GAA in nine games this season, matching his career high from 2013-14. Backup Jonas Gustavsson is still out with a shoulder injury.
"When I played three games in a row before Christmas, I felt great," Mrazek said. "When you can play lots of games in a row, it helps you in getting confidence, but it's not nice to see (Howard) hurt."
Detroit is looking to improve to 3-2-0 on its six-game trip as it faces a woeful Sabres club. Buffalo (14-26-3) has lost seven in a row - all in regulation - after a 2-1 defeat in Tampa on Friday, and is on the verge of its longest skid since a 10-game slide Dec. 26, 2007-Jan. 16, 2008.
The Sabres, one of the league's worst teams at both ends of the ice, have been outscored 29-8 in their current losing streak. They also will be a little more short-handed with Cody McCormick out indefinitely due to a blood clot in his leg.
Buffalo will also likely be without captain Brian Gionta (upper body) for a 10th consecutive game. Chris Stewart has been dealing with the flu recently but it's unknown if he'll sit out Tuesday.
Torrey Mitchell could be available after missing 12 games due to a lower-body injury.
"It's tough. When you're on the outside, those guys are in the trenches doing it. You can only put input so much," Gionta told the team's official website. "It's obviously a tough stretch and we've got to find a way to dig ourselves out of it. It would be nice to get back as soon as I can."
Stewart scored the tying goal in regulation in a 3-2 shootout win over visiting Detroit on Nov. 2 that ended Buffalo's eight-game skid in the series. The Red Wings rallied for a 6-3 win during a visit from the Sabres on Dec. 23.
Tomas Tatar had two of Detroit's five unanswered goals, and Mrazek faced 16 shots in his only start against Buffalo.
---