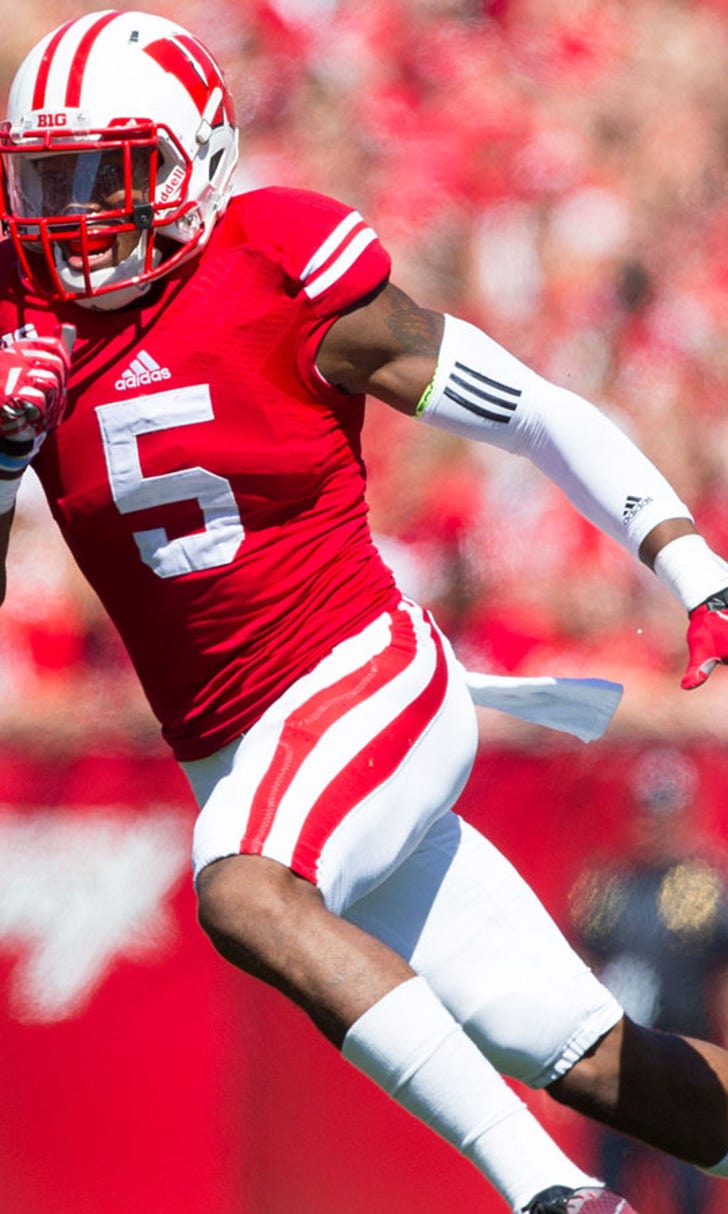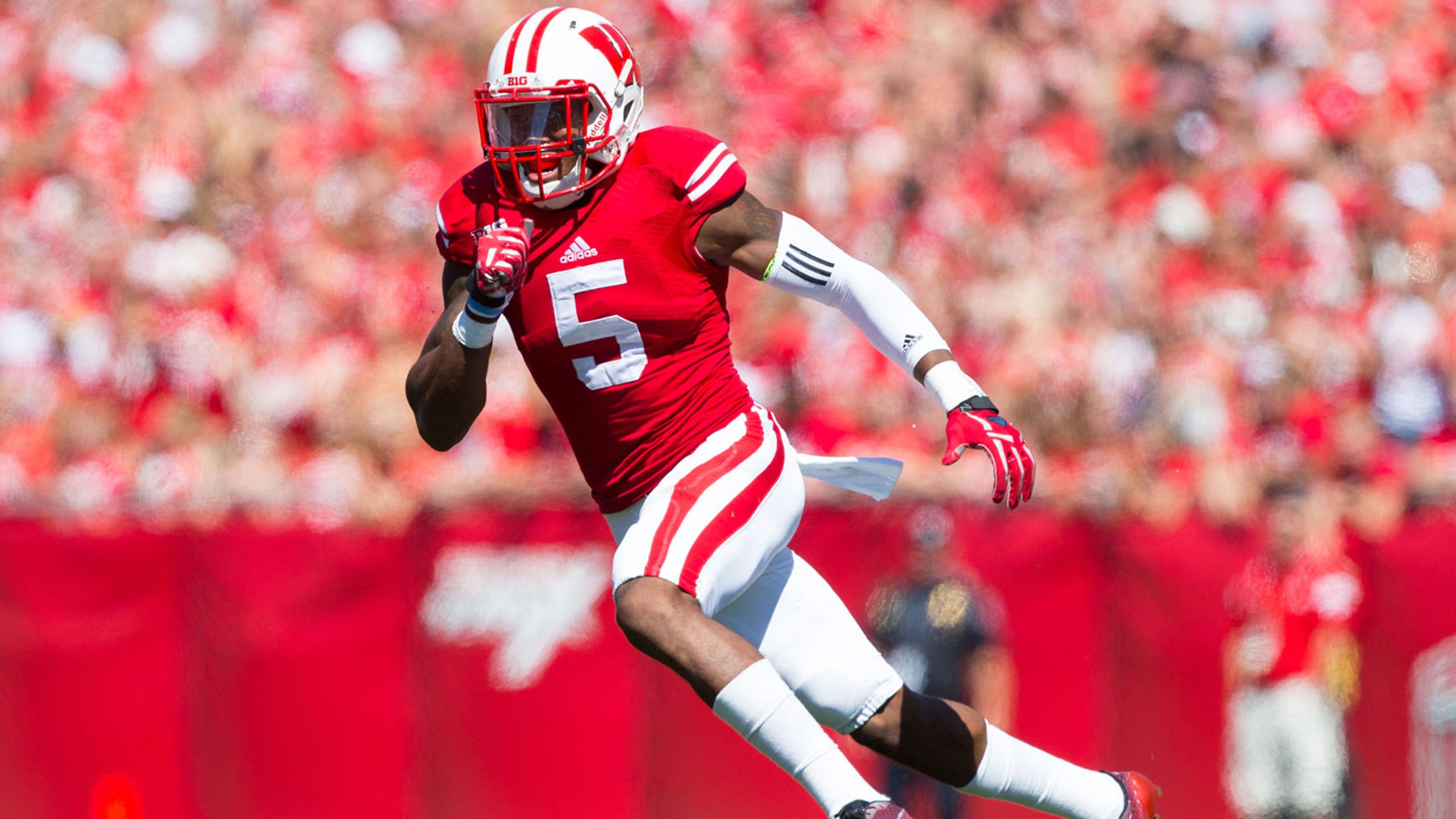 Most Important Badgers No. 6: Darius Hillary
BY foxsports • June 12, 2015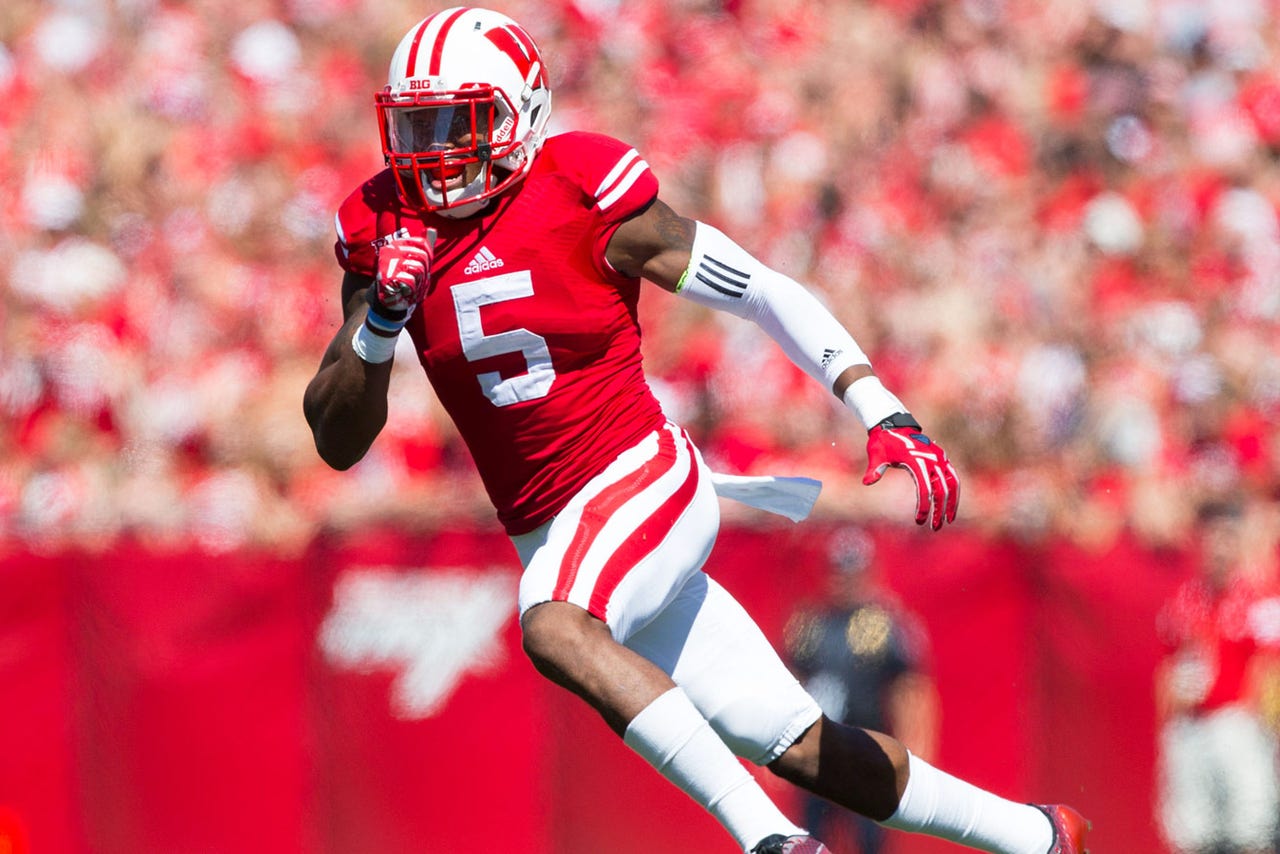 Wisconsin Badgers beat writer Jesse Temple will be analyzing the 30 most important players to the Badgers' success in the 2015 season. Check back each weekday to see the latest player on the list.
Note: This is not a list of the team's 30 best players or a series about past success, but rather which of them means the most to how Wisconsin will fare this year. Criteria such as depth at that player's position, general expectations and overall importance of that player having a good season are all highly considered. The list does not include incoming freshmen because their potential impact is unknown at this time.
No. 6 -- Darius Hillary, cornerback
Why he's No. 6
Last season, Hillary developed into Wisconsin's No. 1 cornerback, a player ready and willing to take on the best receiver opponents put in his way. While Sojourn Shelton struggled to maintain his consistency throughout the season, Hillary rose to the occasion. His name didn't come up very often during TV broadcasts, but that signifies the ultimate show of respect. Teams rarely threw in his direction. And when they did, the results were often not in their favor.
Expectations for 2015
One three-game stretch of dominance last season demonstrated all anyone needed to know about Hillary.
On Oct. 11, Hillary helped hold Illinois receiver Mike Dudek to four catches for 59 yards, though only one catch came with Hillary defending him. At the time, Dudek was averaging more than 80 yards receiving per game. Hillary then flummoxed Maryland's Stefon Diggs, who finished with one 21-yard touchdown catch only after the starters were pulled during a 52-7 Badgers victory. Next, Hillary held Rutgers' top receiver, Leonte Carroo, to two catches for 33 yards. He entered the game averaging 96.9 yards receiving per game.
"In the back end, you might not get recognized as much as you would like to, but you just have to be able to make those plays and do everything for the team," Hillary said in November. "It's not about self. It's about Wisconsin, and that's what we're here for."
Hillary finished seventh on the team last season in total tackles (41) and added five pass breakups and two quarterback hurries. The tackles, of course, are not indicative of his value when teams don't want to throw against him.
"He does such a great job, he doesn't get a lot of action coming to him, and that's a great statement by a corner when you're not being threatened, when you're not being attacked," Badgers defensive coordinator Dave Aranda said. "He has been consistent in his technique. He's been consistent within the structure of our defense, and you can't ask for much more than that from a corner."
What would they do without him?
Derrick Tindal would figure to be in position to play more without Hillary. He emerged as one of the surprises of last season and became a key contributor at cornerback as a freshman. He played in 12 games and recorded 10 tackles with a sack. Devin Gaulden, a redshirt senior, has played in 24 games and appeared in all 14 games last season. He gave UW a solid option if it wanted to use its nickel defense. Other cornerbacks in the mix for time include junior college transfer T.J. Reynard and Natrell Jamerson, who is trying to grasp the position after switching over from receiver.
Follow Jesse Temple on Twitter
---