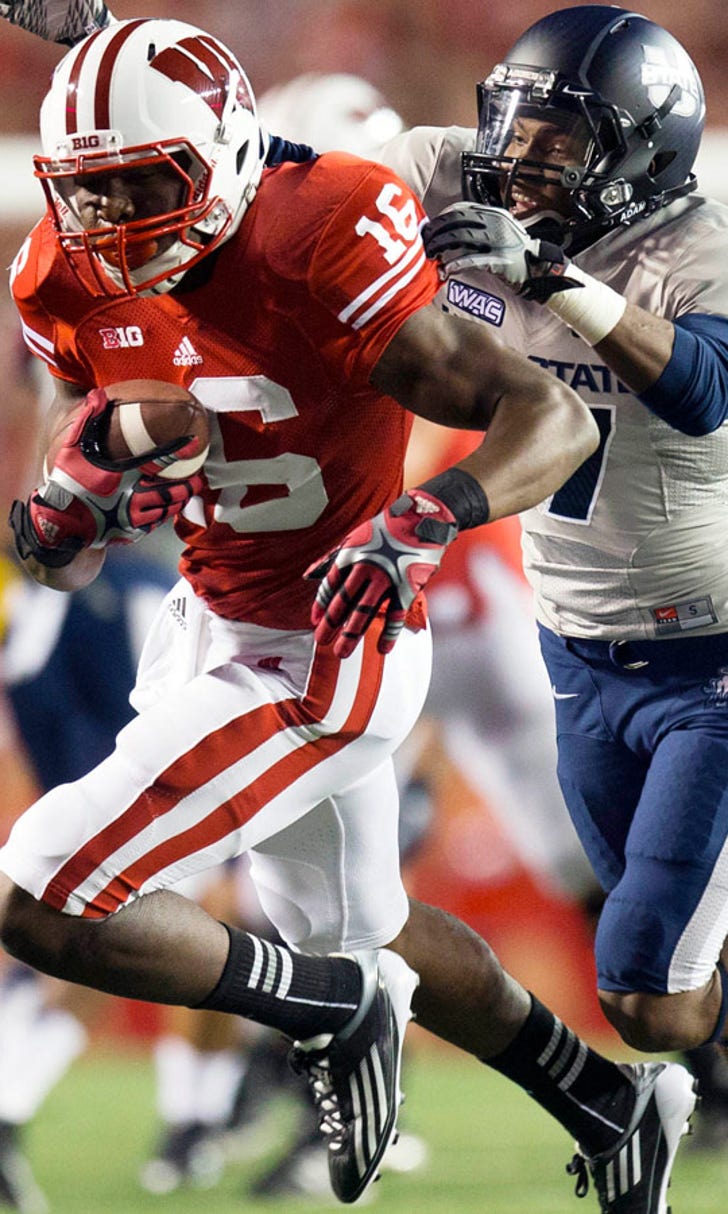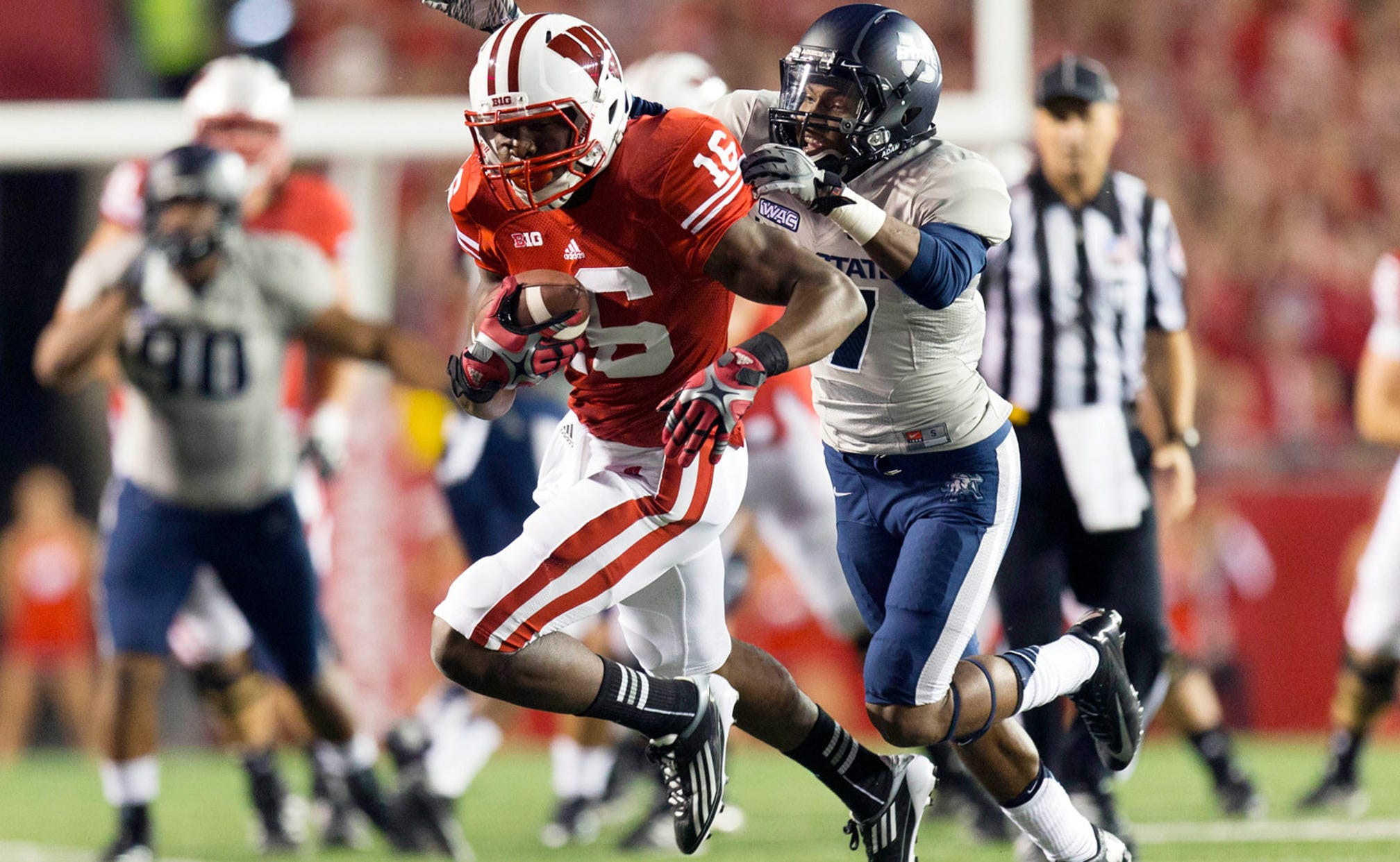 Most Important Badgers No. 29: Reggie Love
BY foxsports • May 11, 2015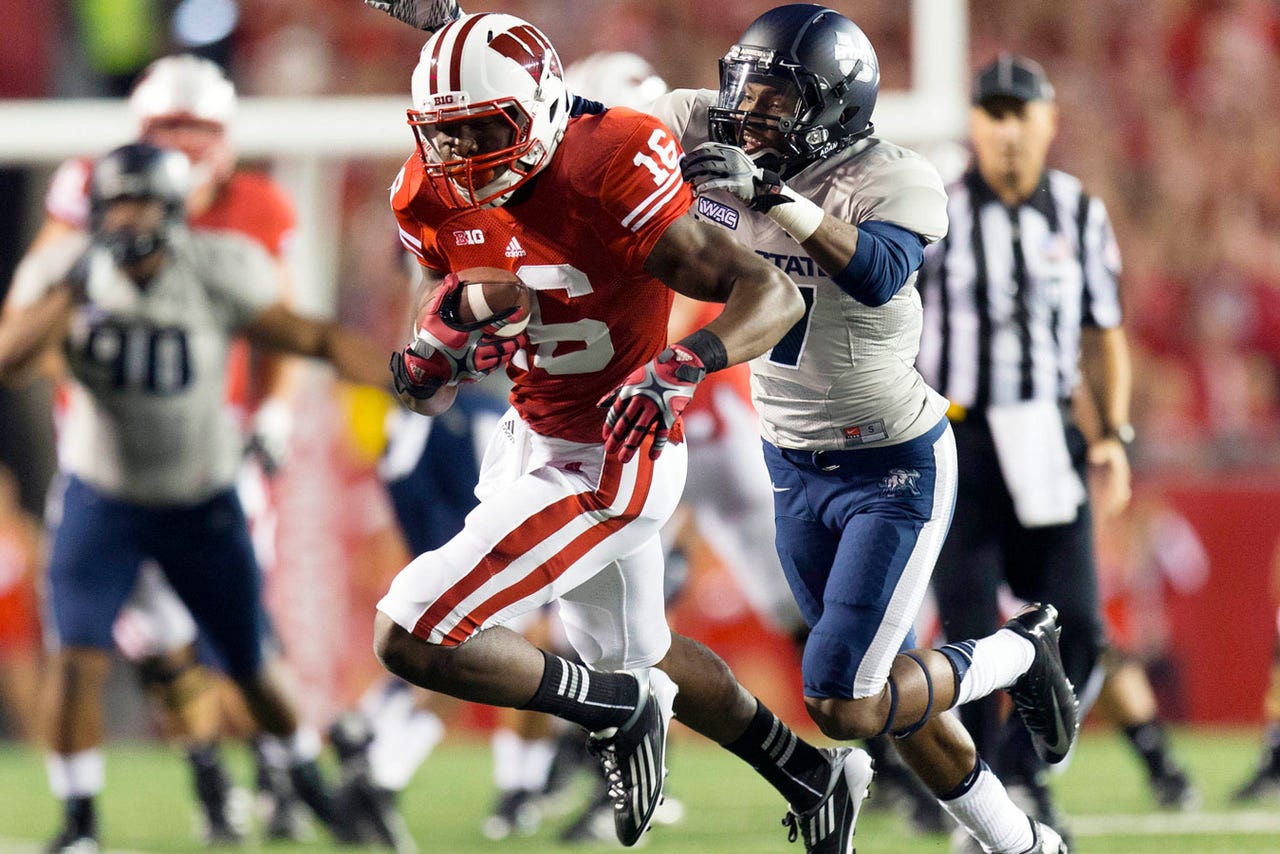 Wisconsin Badgers beat writer Jesse Temple will be analyzing the 30 most important players to the Badgers' success in the 2015 season. Check back each weekday to see the latest player on the list.
Note: This is not a list of the team's 30 best players or a series about past success, but rather which of them means the most to how Wisconsin will fare this year. Criteria such as depth at that player's position, general expectations and overall importance of that player having a good season are all highly considered. The list does not include incoming freshmen because their potential impact is unknown at this time.
No. 29 -- Reggie Love, wide receiver
Why he's No. 29
Love has been a breakout candidate at receiver for the past two springs now. The question as he heads into the 2015 season is whether he can finally become something more than a good-looking player in practice.
A year ago, Love opened the season with a stirring 45-yard touchdown on the first rushing attempt of his career as he took a jet sweep around the edge and beat the Tigers defense. But he dropped what would have been a 67-yard touchdown pass from quarterback Tanner McEvoy against Western Illinois in the second game of the season and was hardly heard from again. He finished the year with only two catches for 15 yards.
Love certainly will have to be much better in his junior season. And he has shown he is capable of being a go-to threat.
Expectations for 2015
In his Wisconsin career, Love has caught three passes for 34 yards. That's it. But if ever there was a time for him to finally showcase himself, it's 2015. Alex Erickson (55 catches, 772 yards, three touchdowns) is the only returning receiver with more than 13 catches. Erickson is the clear-cut No. 1 receiver, but the Badgers continue to search for a No. 2 wideout to complement him. Love demonstrated during the spring he could be that player.
Jordan Fredrick did not practice this spring, so Love spent much of his time lined up in two-wide sets with the first-team offense alongside Erickson. Three of Wisconsin's four leading pass catchers last season are gone -- tight end Sam Arneson, running back Melvin Gordon and receiver Kenzel Doe -- and somebody must step in to fill that void.
What would they do without him?
Wisconsin seems to be in better shape at receiver than it has the past few years, when nobody was prepared to show much consistency beyond the No. 1 threat. If Love doesn't pan out, Rob Wheelwright and Jazz Peavy are ready to pounce at the opportunity. Love did not play in the spring game because of an injury, and Wheelwright took full advantage. He led all receivers with seven catches for 79 yards and two touchdowns. Considering Wheelwright caught only one pass last season, he'll be extra-motivated to prove himself.
Peavy, meanwhile, was considered the second-most consistent receiver this spring behind Erickson. Peavy caught three passes for 28 yards in the spring game, but he generally caught any pass that was thrown in his direction during practices. Sophomore George Rushing also had a decent spring game with four catches for 57 yards and a touchdown, and he should be in the mix for playing time as well. Between Love, Wheelwright, Peavy and Rushing, there should be more production from Wisconsin's receivers in 2015.
Follow Jesse Temple on Twitter
---