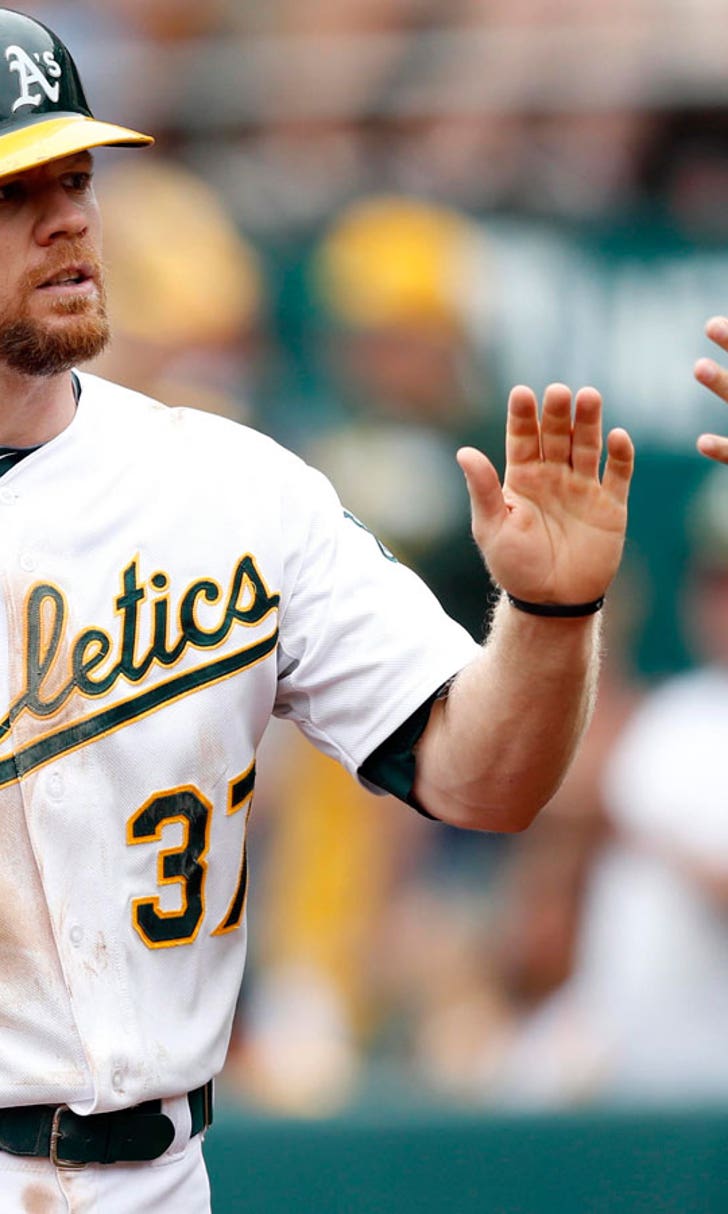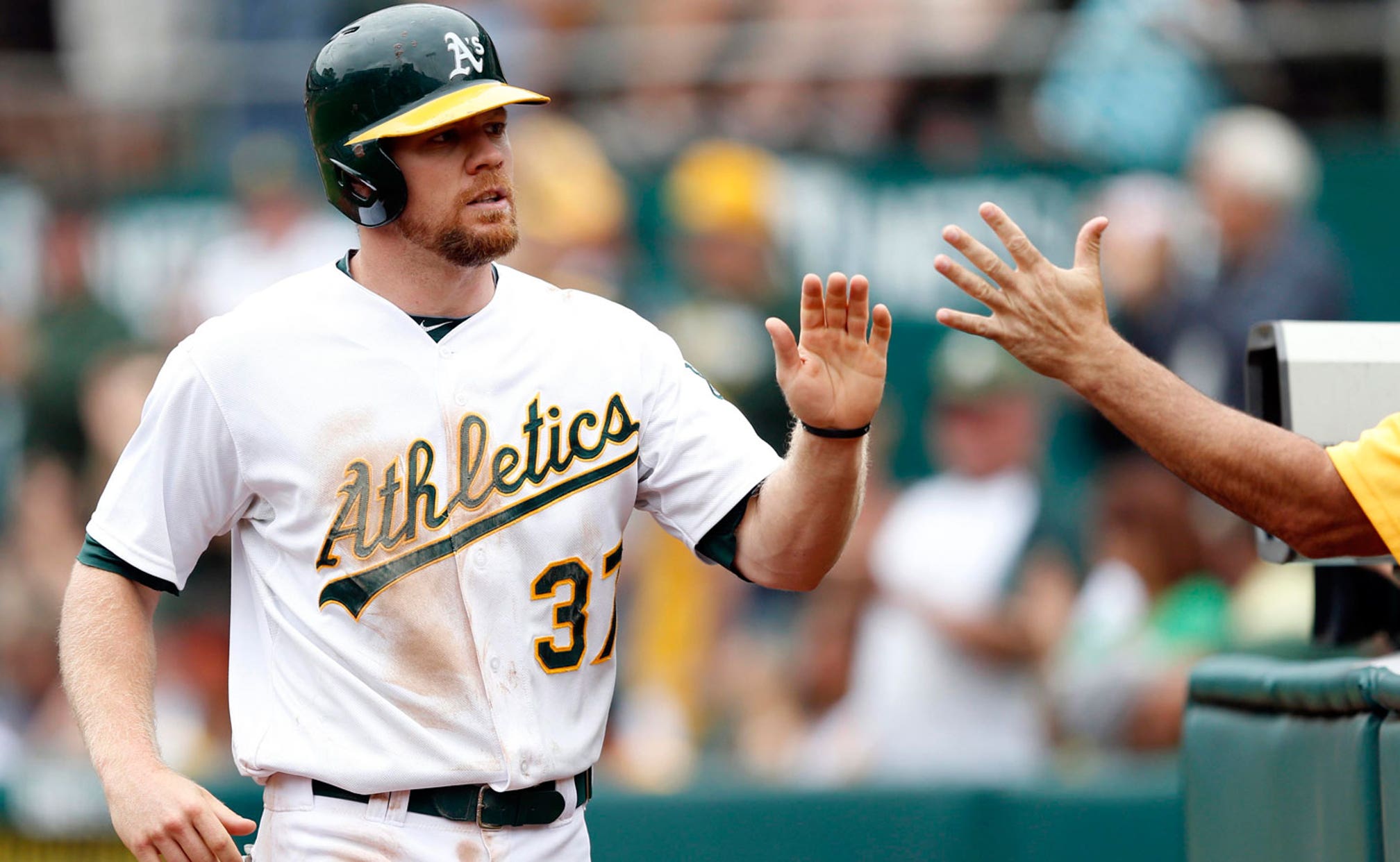 Moss one of six Indians to file for arbitration
BY foxsports • January 14, 2015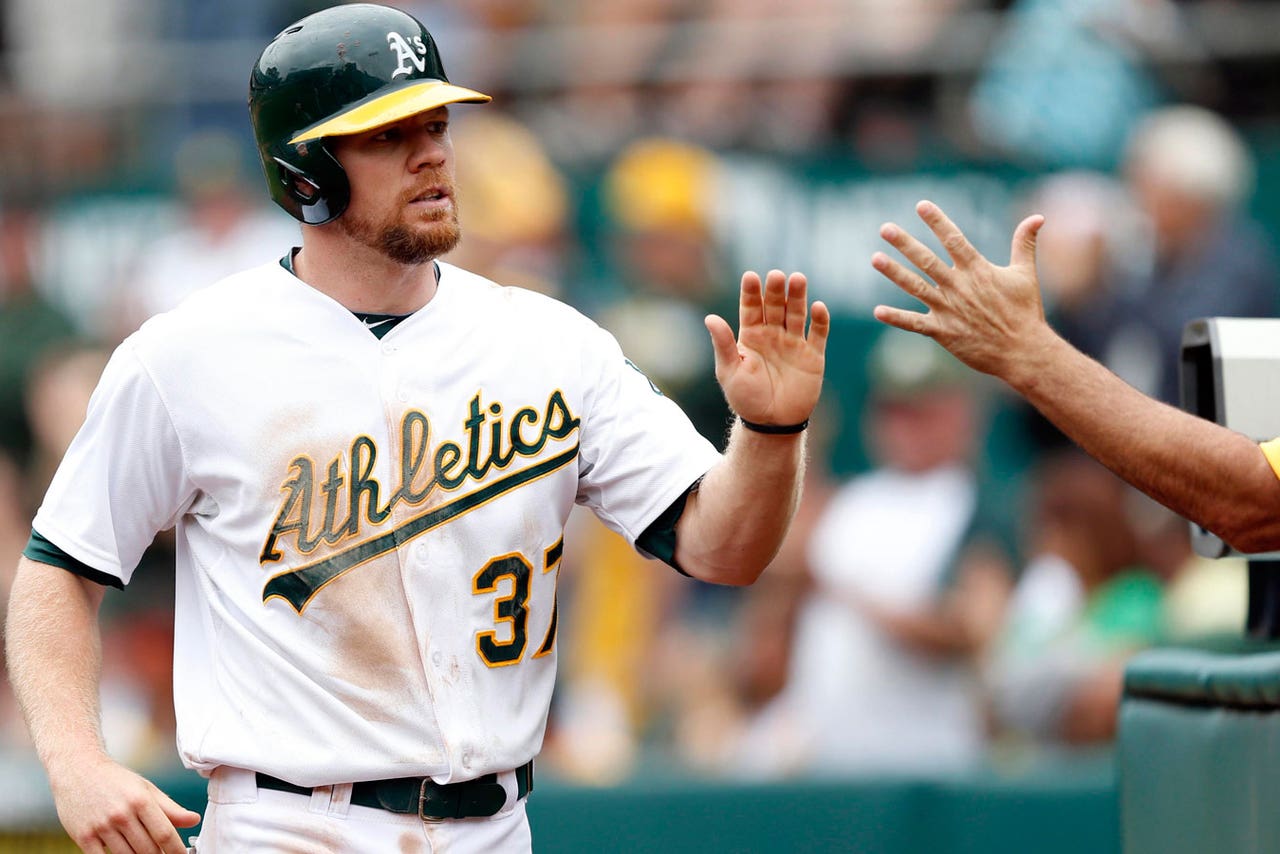 Brandon Moss leads the list of six Indians who filed for salary arbitration on Tuesday.
Moss, who was acquired from the Athletics on Dec. 8, figures to make the most. He made the American League All-Star team for the first time after batting .234 with 25 home runs and 81 RBI. Over the past three seasons he is eighth in the AL in home runs to at-bat ratio (1 per 15.93).
In their estimate of what players could make in arbitration, MLBTradeRumors.com has Moss at $7.1 million, which is 22nd highest among arbitration-eligible players. Moss, who is under team control through next season, was eligible last season but avoided arbitration when he signed a one-year deal with Oakland worth $4.1 million.
The other five ended up making major contributions for the Tribe last season. Third baseman Lonnie Chisenhall had his best season yet with a .280/.427/.770 slash line. Chisenhall was fourth in the American League in batting with a .328 average at the All-Star break but hit .218 the second half. He also led the team in errors with 18 in 114 games at third base.
Carlos Carrasco was second on the Indians in wins with eight. After moving back into the starting rotation on Aug. 10, Carrasco had the top ERA in the majors at 1.30 and was third in strikeouts with 78.
Bryan Shaw set a team record and led the majors with 80 appearances. The right-hander was 5-5 with two saves, a 2.59 ERA and held opposing batters to a .216 average. Mark Rzepczynski tied for fifth in the American League with 73 games pitched and went 0-3 with a save and 2.74 ERA.
Josh Tomlin appeared in 25 games, including 16 starts, going 6-9 with a 4.76 ERA. His one-hit complete game on June 28 in Seattle was the first by an Indians pitcher since Billy Traber in 2003.
This is the first year that Carrasco, Chisenhall and Shaw are eligible for arbitration. This is the second go around for Rzepczynski and Tomlin.
According to the other estimates done by MLBTradeRumors.com, Chisenhall could make $2.2 million in arbitration followed by Rzepczynski ($1.9 million), Tomlin ($1.7 million), Shaw ($1.5 million) and Carrasco ($1.4 million).
Teams will exchange salary numbers on Friday with hearings scheduled for Feb. 1-21 in St. Petersburg, Fla., before a three-person panel. The six Indians were among 175 players across the majors who filed for arbitration.
Last year marked the first time since 1991 that the Indians had a case reach arbitration. The team won both cases against Tomlin and Vinnie Pestano.
---