Baylor Bears
Baylor Bears
More women sue Baylor over reaction to allegations
Published
Jun. 15, 2016 5:16 p.m. ET

WACO, Texas (AP) -- Three more women filed a federal civil rights lawsuit against Baylor University on Wednesday, saying the school did nothing to help them after they reported being sexually assaulted on or near campus.
The Baptist school in Waco, Texas, has come under intense criticism for mishandling allegations of sexual assault over several years, including cases involving football players. In recent weeks, university president and chancellor Ken Starr was demoted and head football coach Art Briles was fired.
Already, Baylor is trying to settle a similar lawsuit filed by former student Jasmin Hernandez, who was attacked by former football player Tevin Elliott in 2012. Elliott is one of two former Baylor football players convicted of sexual assault since 2014. The Associated Press generally doesn't identify sexual assault victims, but Hernandez has spoken publicly to draw attention to the case.
The lawsuit filed Wednesday lists three "Jane Doe" plaintiffs who allege they were attacked by fellow students on or near campus in 2004, 2013 and 2014. None of the alleged assailants are identified, but the woman in the 2014 case alleges the attacker was a football player.
The women say they reported their attacks to various campus officials, including police, physicians, student advocacy officials, a chaplain, a professor, an assistant dean and a dorm director, and got little or no assistance.
The lawsuit alleges Baylor violated federal Title IX anti-gender discrimination regulations, and that Baylor's failure to properly investigate and respond to their claims "furthered sexual harassment and a hostile environment, effectively denying plaintiffs, and other female students, access to educational opportunities."
The lawsuit says the woman in the 2004 attack dropped out in 2008, then re-enrolled at Baylor in 2015 only to be suspended in 2016 when anxiety over media reports of the investigation into sexual assaults impacted her school work. The woman in the 2014 case said she dropped out after the fall 2015 semester.
The lawsuit doesn't say whether the woman in the 2013 attack remains in school, but said it has "severely impaired her physical and mental health and well-being."
According to the lawsuit, a campus police investigation of her case remains open.
Baylor spokeswoman Tonya Lewis declined to comment on the allegations raised in Wednesday's lawsuit.
"The decision to report to the university or other authorities is a brave and personal choice and occurs on the student's timetable," Lewis said. "We're committed to, and have already begun to implement changes in order to provide a safe and supportive environment for students and faculty."
There have been some Baylor fans and boosters urging the board of regents to re-consider letting Briles go, and instead possibly suspending the coach for a year. Briles was initially suspended by the board with intent to terminate. He has eight years left on a 10-year contract. The school could owe him as much as $40 million dollars.
Former Houston Astros owner and Baylor alumni Drayton McLane, whose name is on the $250 million on-campus stadium that opened two years ago in Waco, said Wednesday he had no knowledge that the board was seriously considering allowing Briles to coach the Bears again.
"At this point it's still in limbo," McLane said while attending the opening of a Baylor sports medicine complex at the Dallas Cowboys new training facility in Frisco. "So we're trying to support the board."
McLane, 79 and a regent emeritus at Baylor, said he has spoken to Briles two or three times since the coach was ousted, but not in several days.
"Upbeat," McLane said of the coach's mood. "Trying to be very upbeat. I just talked to him shortly. And he was upbeat and positive. Wants to solve the problem."
McLane said what Baylor needs most now is strong leadership.
"You've got to remember it's not a sports team. It's a university of higher, Christian education. So (the next president) needs to understand that, needs to understand the complexities of sports, but all the other issues. And we need a strong athletic director."
---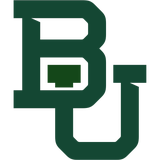 Get more from Baylor Bears
Follow your favorites to get information about games, news and more
---