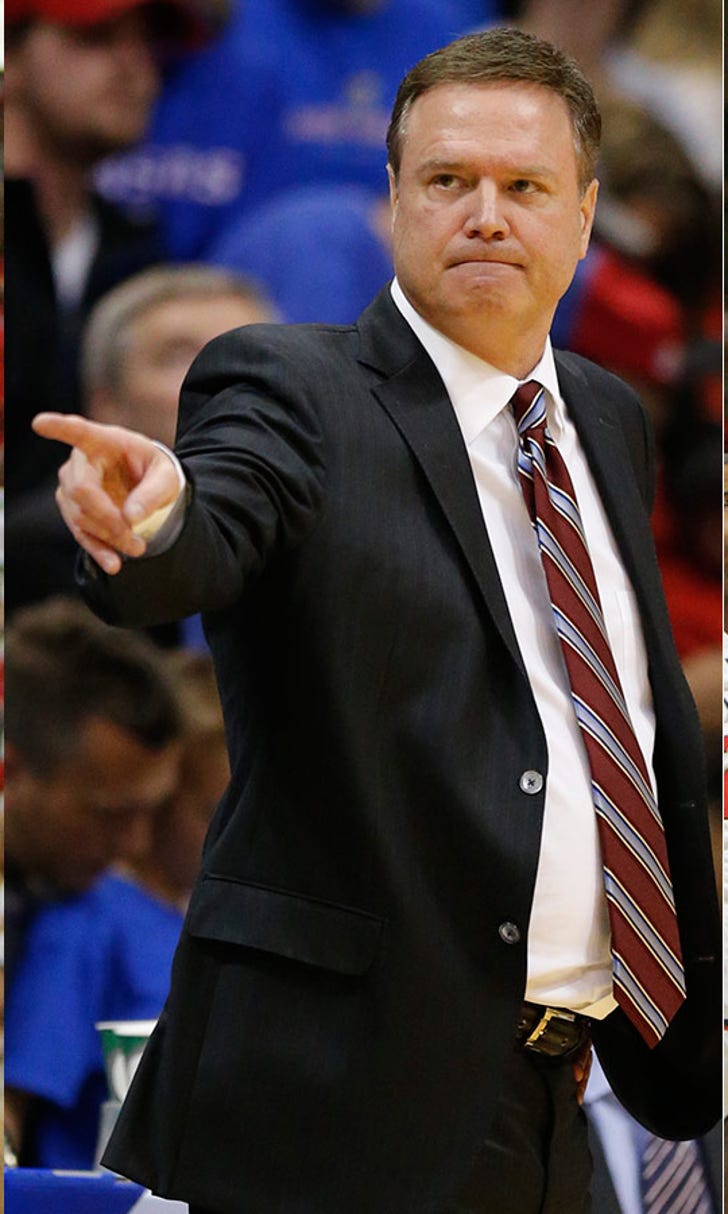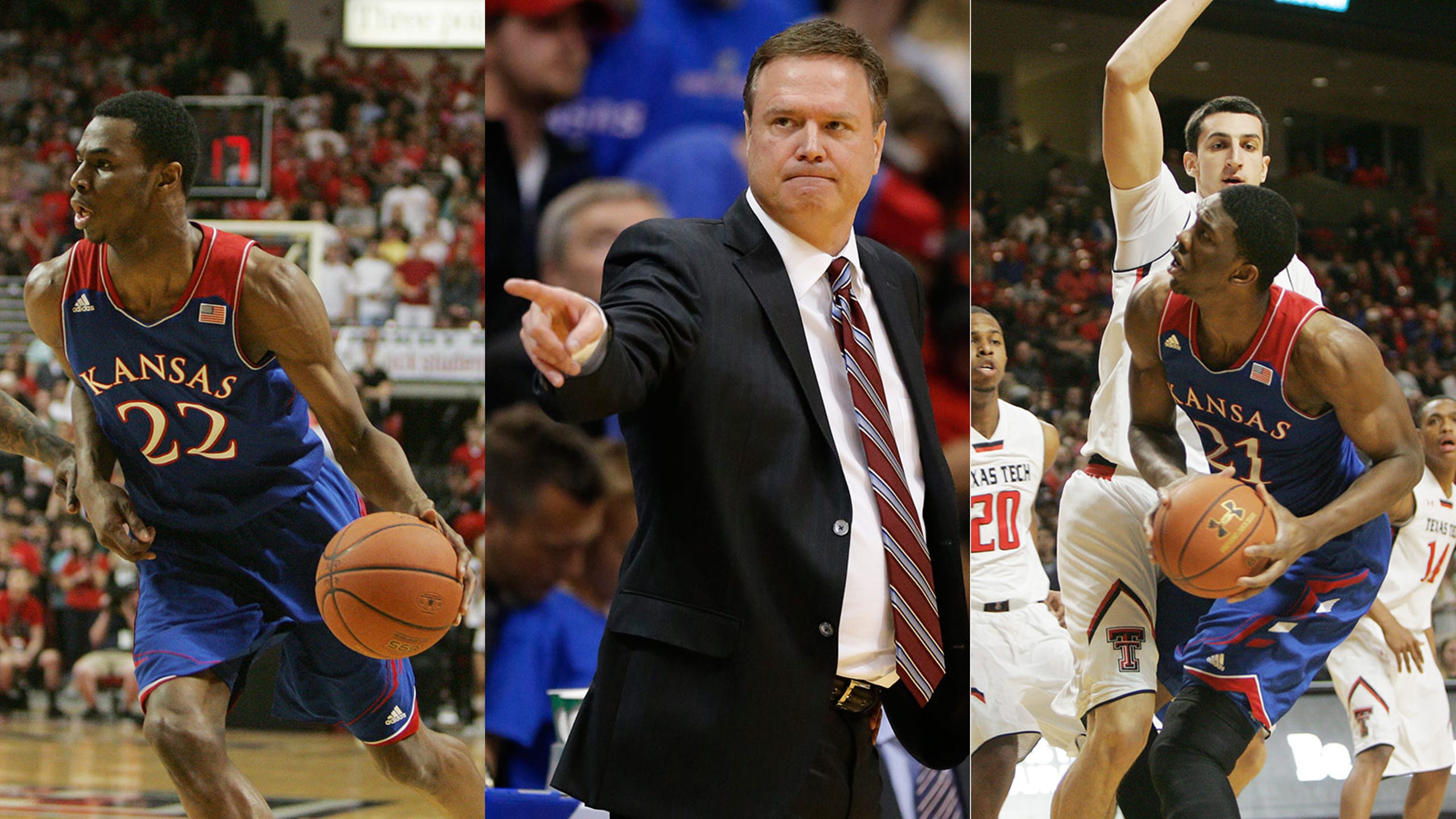 More lucky than good? Whatever -- Wiggins and Embiid were just too good for Texas Tech to handle
BY foxsports • February 19, 2014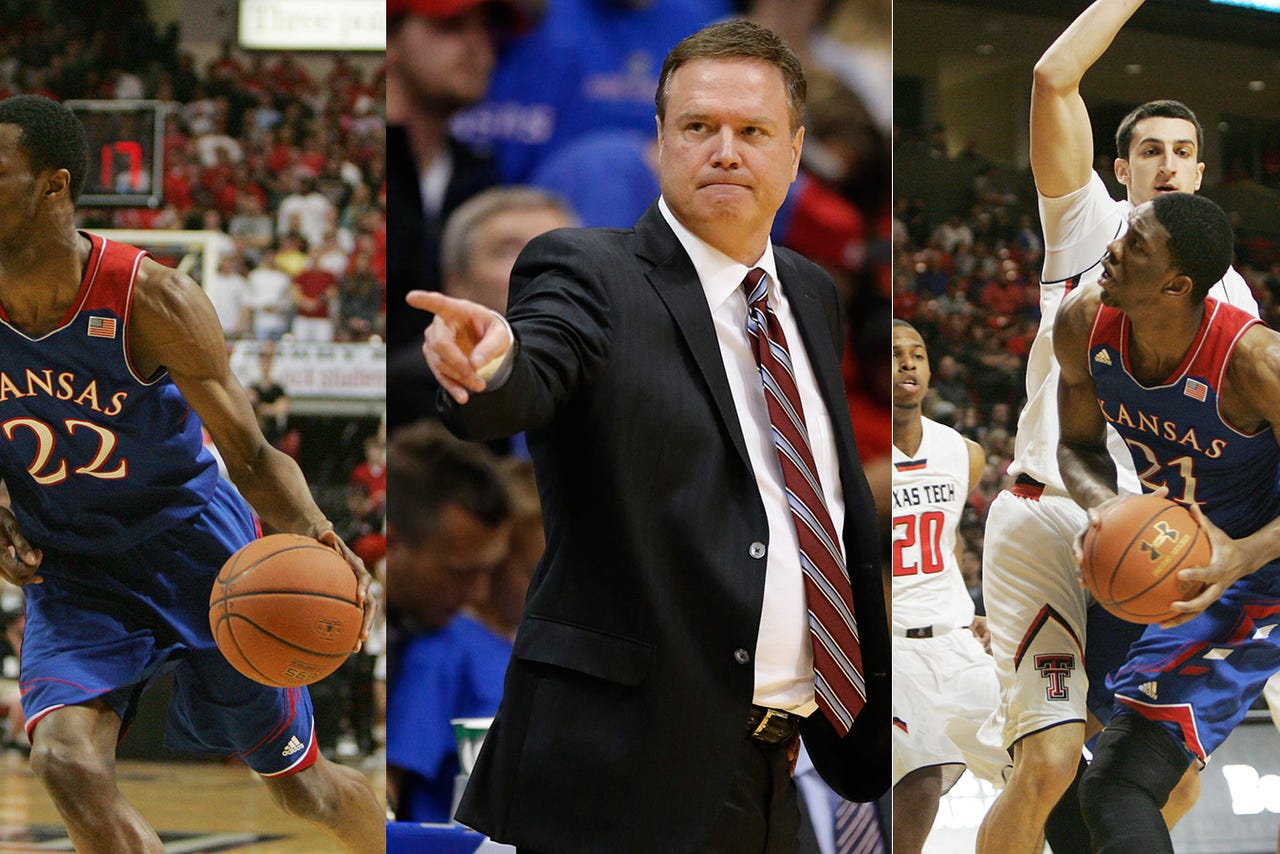 Somewhere, Jeff Orr was probably kicking a dog. Or his television set.
Or, what the hell, both.
"We were lucky," Kansas coach Bill Self told reporters in Lubbock on Tuesday night after his No. 8 Jayhawks escaped/survived/endured/enjoyed a 64-63 victory at Texas Tech. "We were fortunate we won."
The company line -- and no one holds more sway in that particular company than Self -- is that the Jayhawks (20-6, 11-2 Big 12) caught a break, and somebody warm up the bus. From a timing perspective, maybe that's true.
But watch that final play, Andrew Wiggins' game-winning teardrop with 1.7 seconds left, again.
Center Joel Embiid drives along the baseline, right to left, but the Red Raiders (13-13, 5-8 Big 12) wisely send the cavalry in pursuit. Maybe Embiid steps out of bounds in the process. Maybe he doesn't. From either baseline camera angle, it appeared, at game speed, to be a toss-up. No whistles.
But at this point, Embiid is still, effectively, behind the backboard. He throws the rock back into the lane, possibly in desperation. Or hope. Maybe he sees Wiggins out of the corner of his eye. Maybe he doesn't.
Either way, Wiggins, somehow, is right there -- knifing into the lane from left of the key, something he'd done for much of the evening -- picks the ball up, laughs at gravity and drops it in. Ballgame.
So, at any rate, there it is. One play. Two interpretations.
Either it's a lucky break (Embiid doesn't get whistled) followed by a lucky break (Embiid's prayer of a toss finds a home), or a heck of a play (kid stays inbounds, somehow) followed by a heck of a play (kid has the vision to find Wiggins, charging in from the other side of the paint).
We'll go with the latter.
"My heart was racing," Wiggins told reporters later. "It was a great pass."
All righty then, great pass it is.
Regardless, those kind of Jayhawk acrobatics underneath are well -- it's just kind of what they do. Fun with numbers: Coming into Tuesday, KU ranked 21st in the country in shooting percentage at the rim (67.0), according to Hoop-Math.com, and 33rd in percentage of shots taken at the rim (44.4).
Lookin' good! CLICK HERE to check out our gallery of cheerleaders from around the Big 12.
But here's the impressive part of that combo: Of the 32 teams ahead of them in terms of getting to the rim, nobody in the country -- NOBODY -- converted up close at a better percentage than the Jayhawks.
The nearest, best comparison is Louisiana-Lafayette, which got a look at the rim 42 percent of the time and hit on those looks at a 69.8 percent clip. In fact, among the best 100 teams in Division I at getting to the rim, only two programs -- UL-Lafeyette and SMU (why, hello there, Larry Brown) -- convert under the rim at a better rate than Kansas. Two. That's it.
"(If Embiid) doesn't play, we don't win," Self would tell reporters later. And he's right.
KU has won four straight in Lubbock dating to January 2011, but the average margin of victory for the Jayhawks in west Texas since 2005 is just plus-6.7 points. It's a sneaky-tough place to play, Orr or no Orr in the crowd, with a sneaky-good coach now pushing the buttons.
Tech had knocked off three other ranked opponents prior to Tuesday and was two NBA lottery picks away from a fourth. This isn't Tubby Smith's first rodeo.
If Tuesday was any indication, it won't be his last, either.
"They're down, they're despondent because it's a tough loss," Smith told the Associated Press. "They felt like they played well enough to get the win, but you always have to finish the game the right way."
It helps to start it the right way, too. KU drained three of its first four 3-point attempts, jumping out to a 17-7 cushion at the outset. But the Jayhawks missed their next four treys, and the hosts clawed their way out of the ditch, one possession at a time. KU seemed confused by Tech's switching defenses; a jump from zone to man on the same possession forced a rare shot-clock violation out of the Jayhawks with 5:57 left in the first half, part of a 7-2 Raiders run that cut the KU lead to 23-19.
Tech closed the half on a 10-4 run, and Dejan Kravic's follow-up tip with 33 seconds left pulled the hosts to within one, 30-29. In all, there were 13 lead changes and nine ties.
But Wiggins got the last word.
"Good players make good plays down the stretch," the Canadian wing guard told reporters in Lubbock. "And that's what we did."
You wonder what Orr might've offered up as a rebuttal. Chances are, it wouldn't be printable on a family website.
You can follow Sean Keeler on Twitter at @seankeeler or email him at seanmkeeler@gmail.com.
---