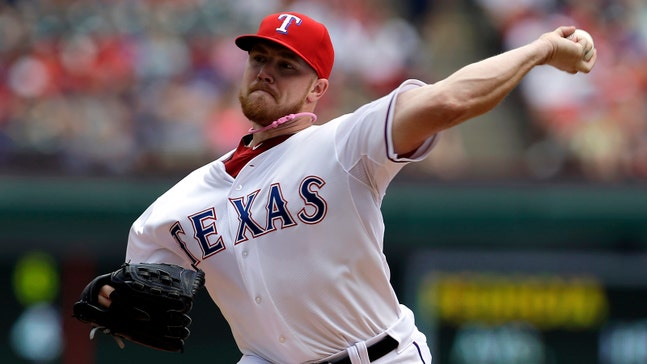 More inconsistent starting dooms Rangers
Published
May. 11, 2014 7:04 p.m. EDT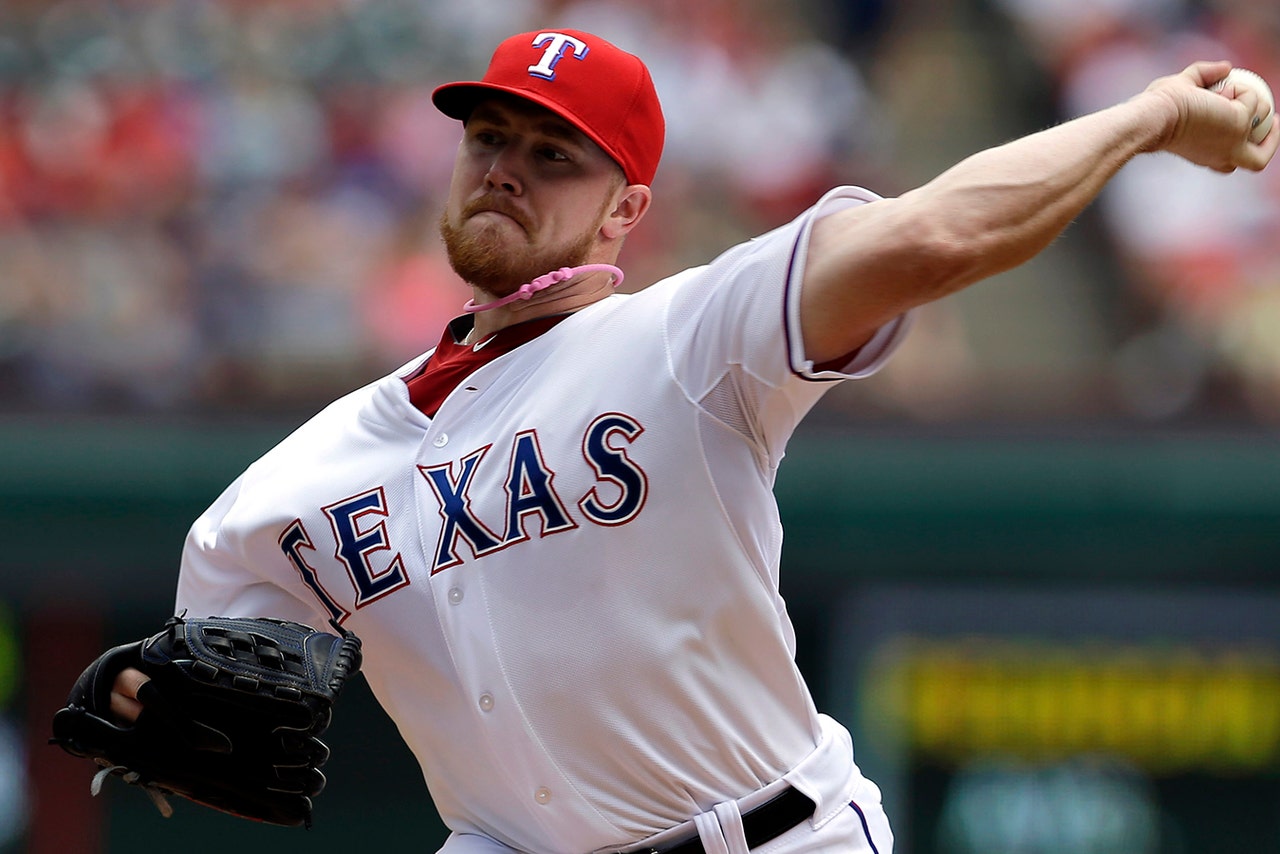 ARLINGTON, Texas - The all or nothing run for the Texas Rangers pitching rotation continued Sunday against the Boston Red Sox.
Unfortunately for the Rangers, it was more bad news for Robbie Ross.
Ross, who was coming off ugly lines in his last two starts, was touched for four runs over the first two innings Sunday and the Rangers never recovered in a 5-2 loss.
The Rangers went 2-3 on the homestand with both the wins coming on shutouts. In the losses the Rangers allowed 22 runs. It continued a trend for a .500 club that leads the majors with eight shutouts but also came into Sunday's game with the fourth-worst ERA in the American League.
The good news for Texas Sunday was at least Ross (1-4) was able to recover from an ominous start this time. In starts against Oakland and Colorado Ross totaled 8 2/3 innings pitched and surrendered 16 runs on 23 hits
His line was headed that way again Sunday as the Red Sox scored three times on him in the first and another in the second to build a 4-0 Mother's Day lead.
But at least on Sunday a frustrated Ross settled down and pitched into the seventh, with his day coming to an end on a Dustin Pedroia homer that pushed the Red Sox lead to 5-1.
Sunday's progress for Ross wasn't much, but for a rotation that continues to be riddled by injuries and inconsistency, at least it was something.
"I'd love to go out there every game and give up one or two runs, go eight innings, seven innings, but it hasn't been that way," Ross said. "You get frustrated with yourself but I think that I've finally kind of come to a point where I need to start not focusing on stuff that I can't control and putting pressure on myself where it doesn't need to be there. Obviously I've had my two bad outings and then letting it come into this next game and thinking I need to do something else and try to be better than I really am. I feel like I've kind of shied away from that."
Ross, who may not start again until May 20 because of the way the rotation falls with the addition of Nick Tepesch and the injury to Martin Perez, finished the game after 6 2/3 innings of six-hit ball.
Texas manager Ron Washington liked what he saw from Ross after a rough start that included an RBI double from Mike Napoli and a two-run single from A.J. Pierzynski in the first inning.
"I like his recovery," Washington said. "I hope there's better things ahead. He's healthy, and he showed that he can start making adjustments. And he did that after the first inning."
Unfortunately for Ross he didn't get much help offensively Sunday as Texas struggled to get anything going against John Lackey. Shin-Soo Choo's fourth-inning homer and an RBI double from Mitch Moreland in the seventh was all the offense the Rangers could muster.
That's typical for Texas in Ross starts as he came into the game tied with Houston's Brett Oberholtzer at 1.89 runs of support per nine innings, the lowest mark in the majors.
"It was a tough series," Choo said. "Their pitchers did a good job. I thought I was going to draw a walk in the first at-bat today but struck out. So I knew what the strike zone was in my second at-bat and that's why I was swinging (his homer)."
Swinging wasn't a problem for the Rangers Sunday but contact was. Texas batters struck out 13 times after having 11 Saturday. It's just the third time in the last four years the Rangers have had at least 11 strikeouts in consecutive games.
---