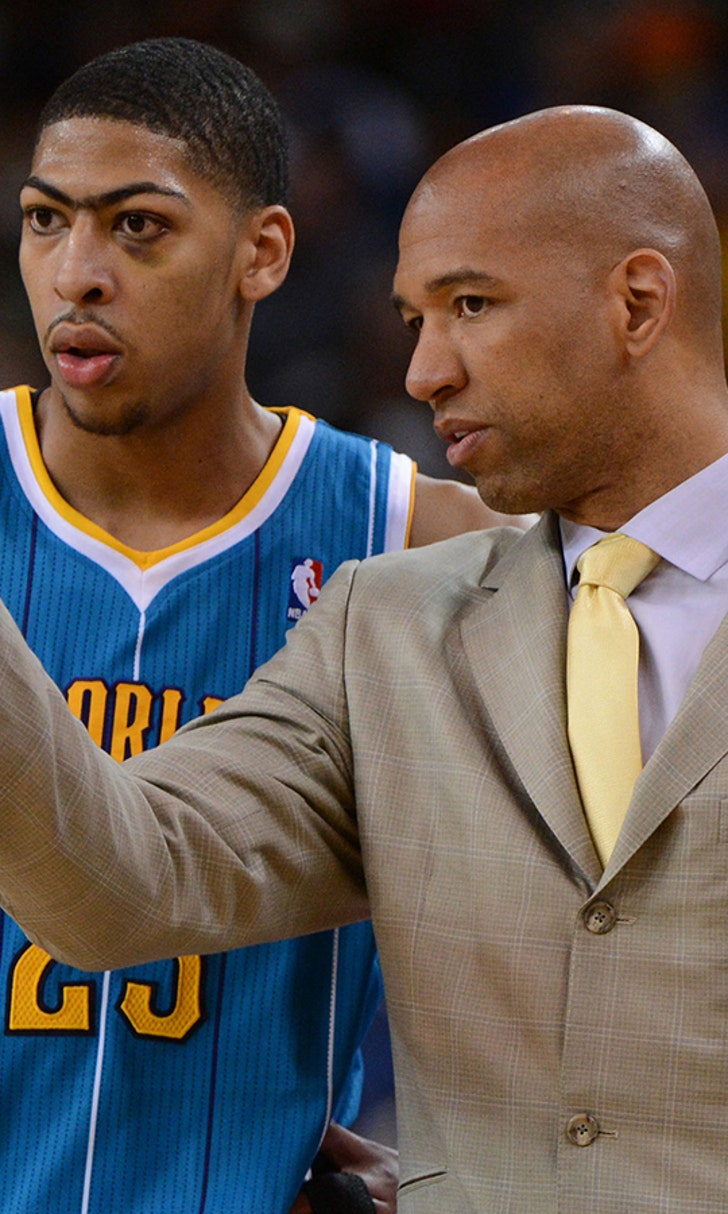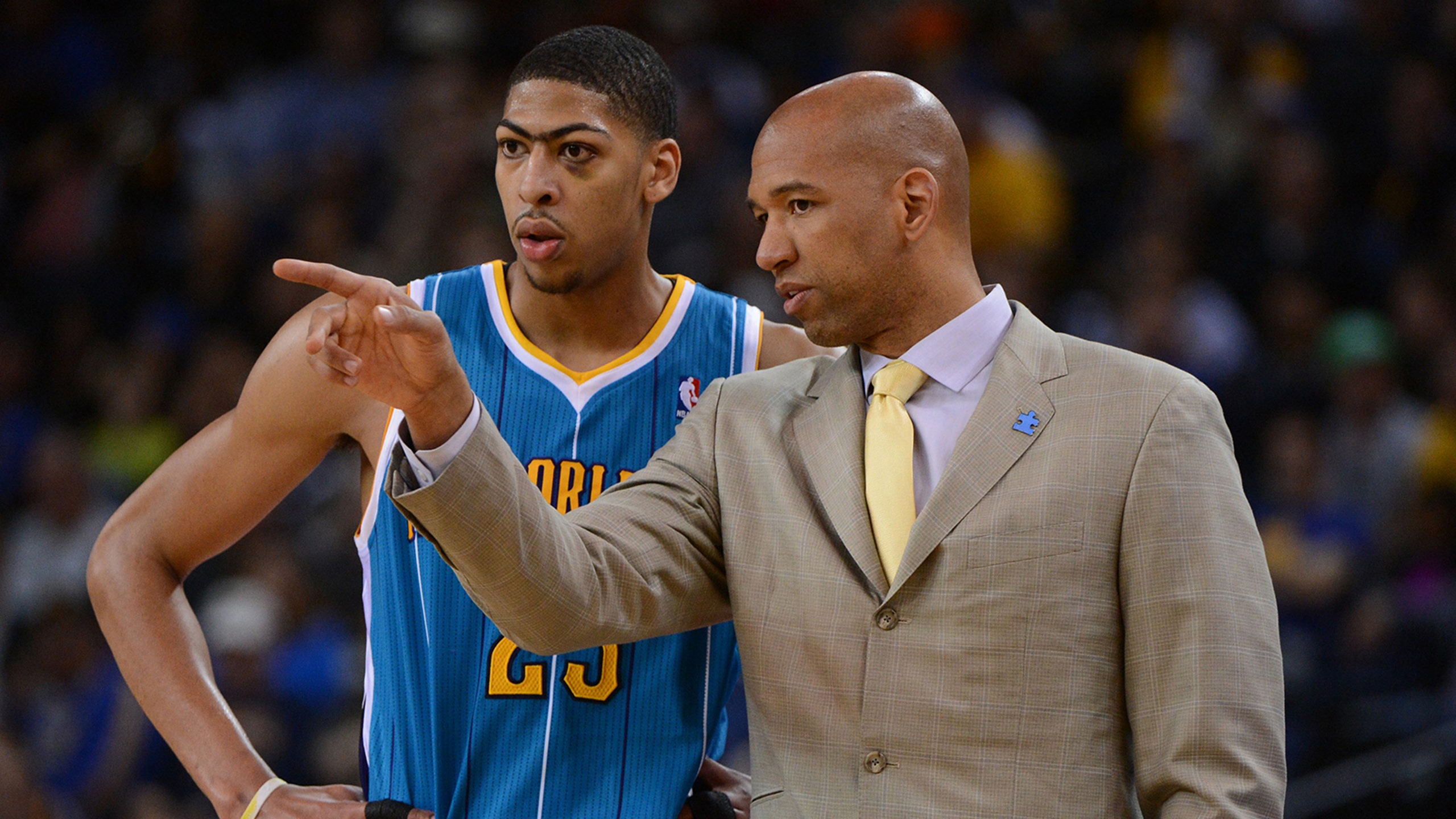 Monty Williams: 'Anthony Davis Deserves to be an All Star'
BY foxsports • January 20, 2014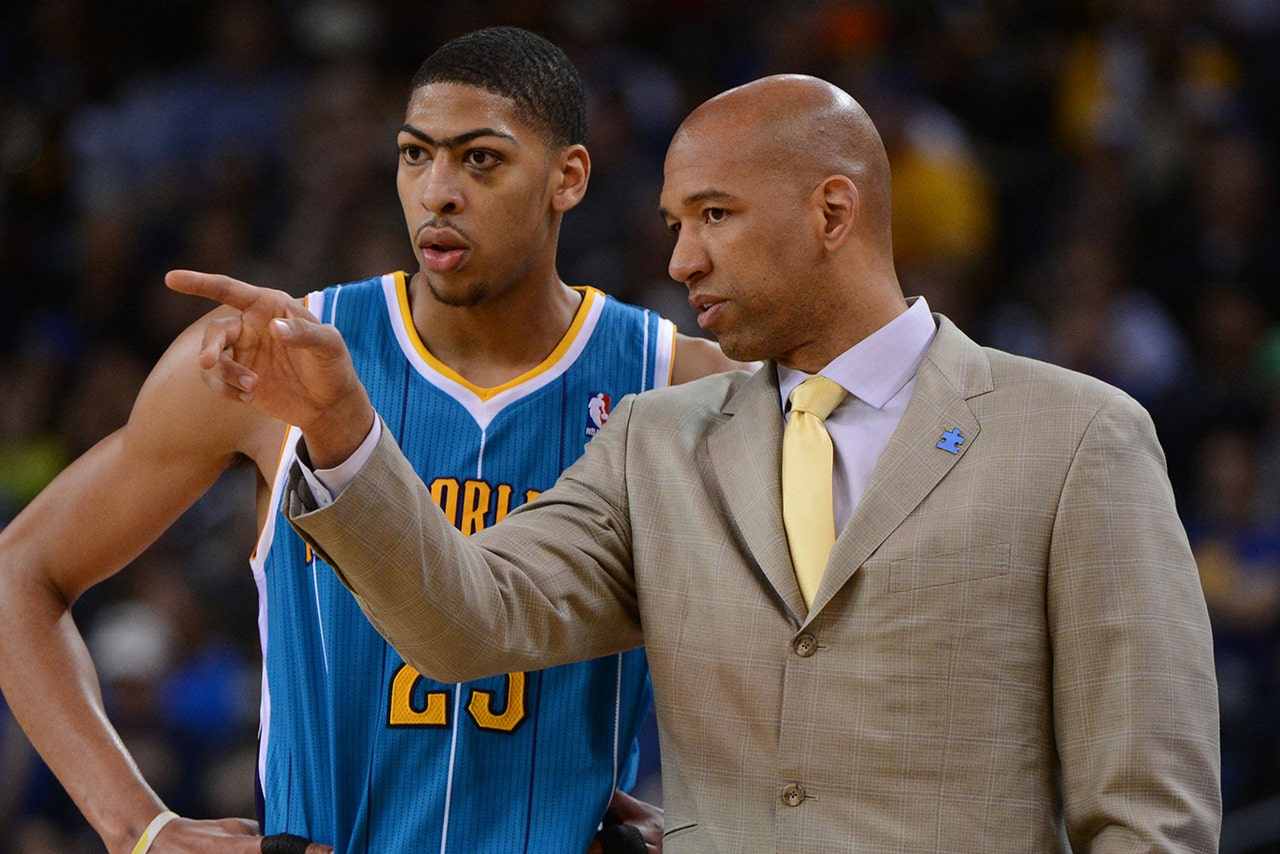 The NBA All Star voting ends Monday night at 11:59 pm, and Pelicans head coach Monty Williams says his second year star forward Anthony Davis deserves to be in that number, even though it will be in a reserve role, based on current balloting.
Davis is now 7th in the race for the Western Conference Front Court, with 223,956 votes.
"I don't know how he can be left off with the numbers he's putting up and the situation he's been in," Williams said Monday before the Pelicans tipped off with the Grizzlies in Memphis. "For a second-year player, he's been phenomenal. He won't be a starter, but he deserves to be a backup."
Here's how the list looks now:
Kevin Durant (OKC)              1,054, 209
Dwight Howard (HOU)          509,116
Blake Griffin (LAC)                500, 964
Kevin Love (MIN)                  483,031
LaMarcus Aldridge (POR)        404,793
Tim Duncan (SAS)                 385,342
Anthony Davis (NOP)             223,956
Pau Gasol (LAL)                     207,213
Andre Iguodala (GSW)           192,616                            
Williams doesn't believe the Pelicans record or the team's current slump should hurt Davis. "This is an All Star game," Williams said. "It's about individual accomplishments, and the way AD is playing is All Star caliber play. It shouldn't be based on a winning record."
Williams spoke with a strong tone in his support of Davis, however will not be contacting his fellow coaches to campaign for him.
"I don't believe in calling coaches," Williams said. "If I were to call Pop, I think he'd say, 'Mont, there are a lot of other things we should be talking about right now.' And for the coaches who call me, they should know I'm not listening."
The starters will be announced this Thursday, based on the fan voting. All Star reserves will then be chosen by NBA coaches and announced on January 30.
---