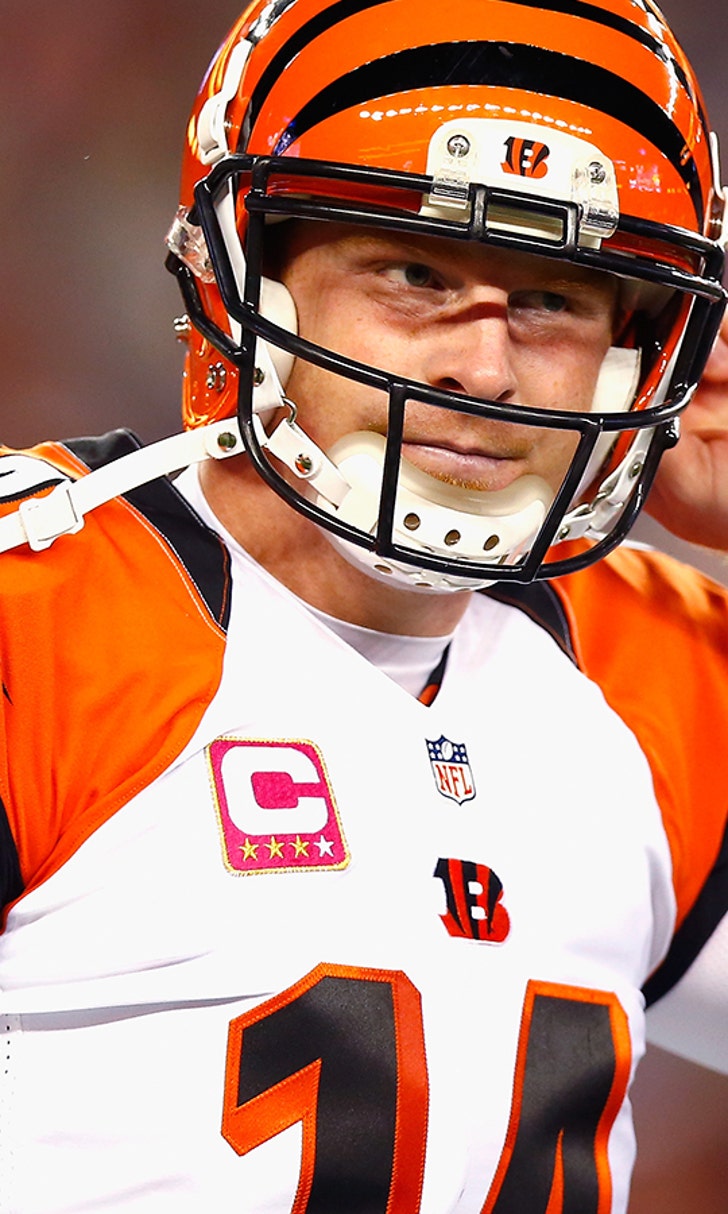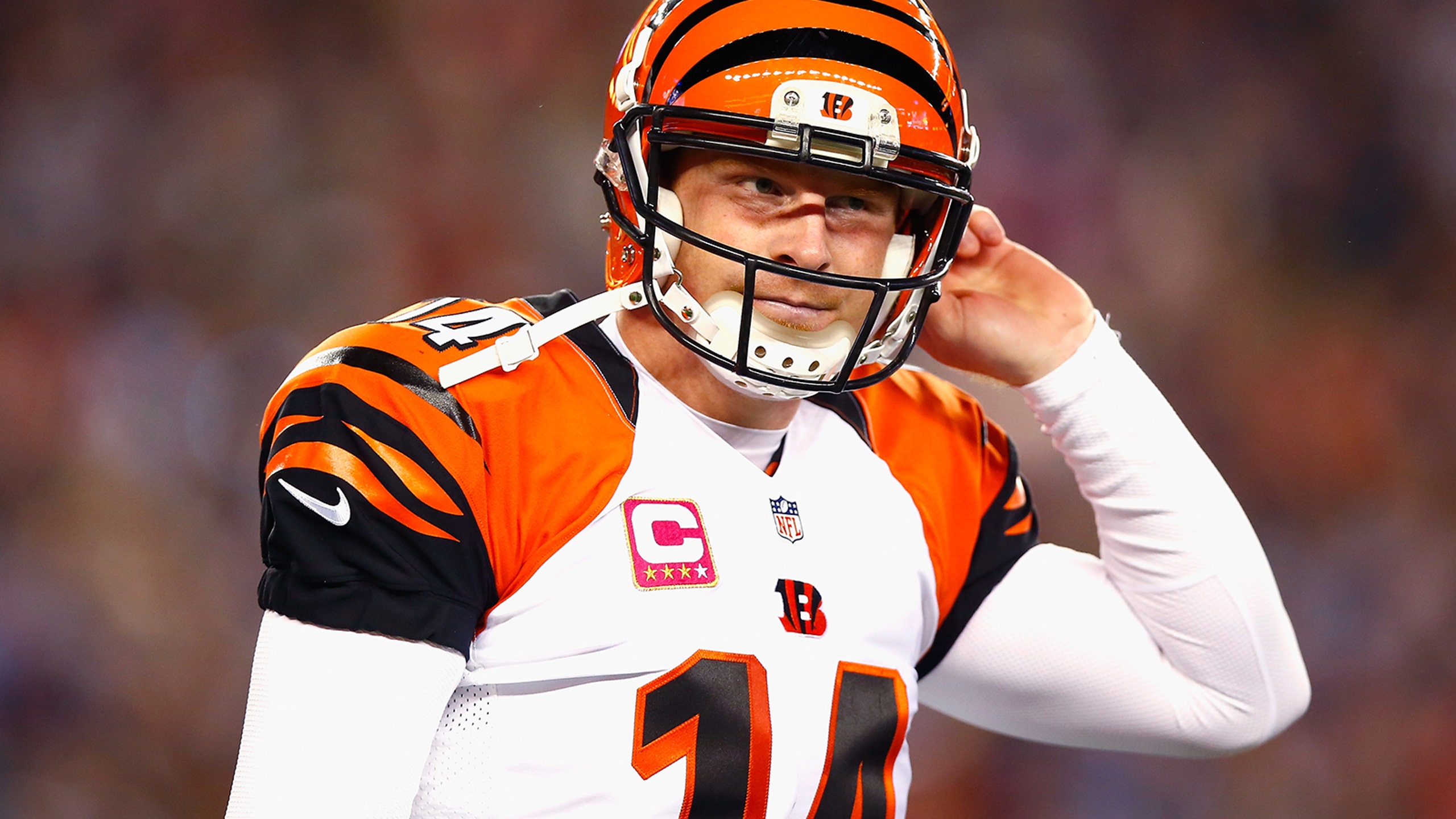 Monday offers Bengals another shot at primetime redemption
BY foxsports • December 18, 2014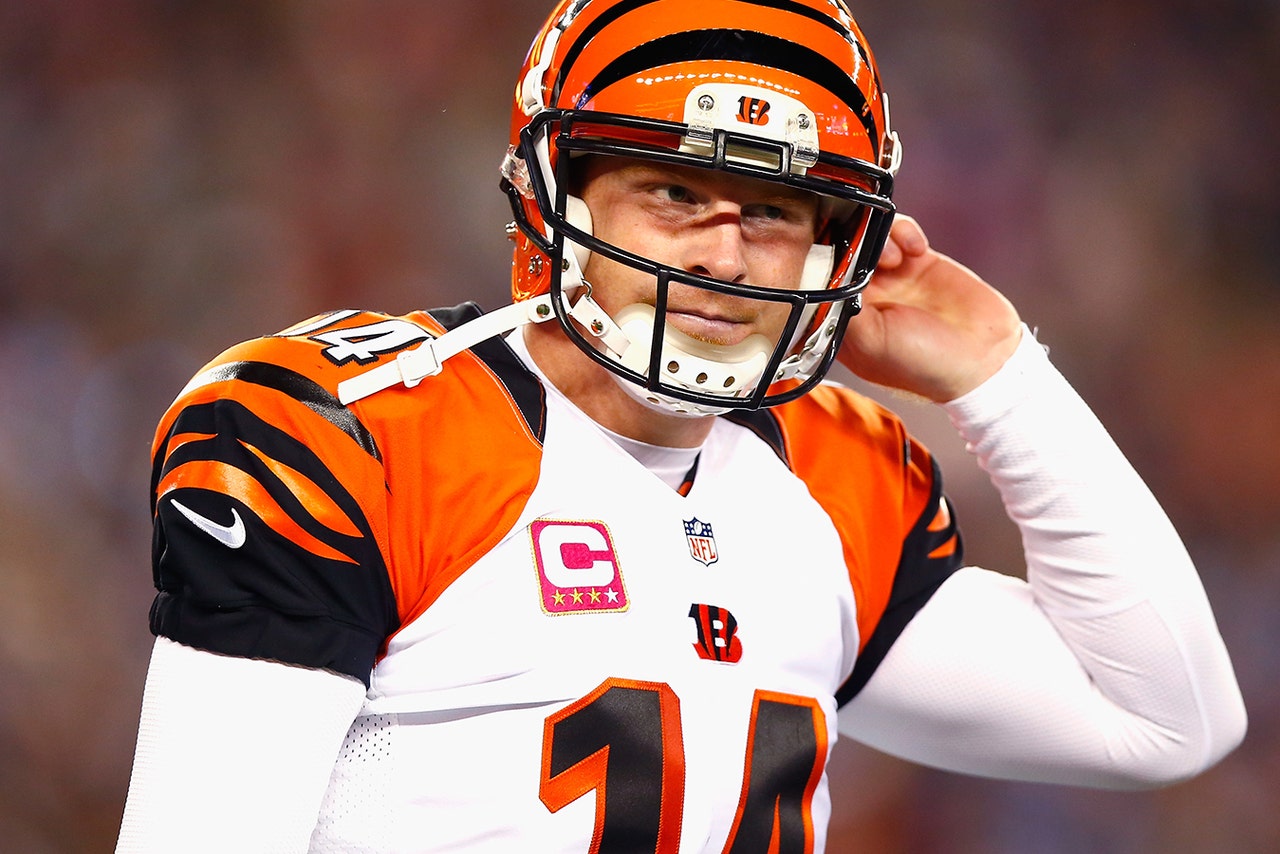 CINCINNATI -- The Bengals want no part of primetime. Not the games themselves, but rather the discussion that surrounds them anytime they are set to play in one of the NFL's marquee matchups.
Whether they want to talk about it or not, the Bengals have not done much to produce confidence in them when the sun goes down and the big stadium lights illuminate the field for all to see. They get another shot at changing perception -- and earning a fourth straight playoff berth -- Monday night when they host Denver at Paul Brown Stadium.
The Broncos are 11-3 and have already clinched the AFC West title but are still trying to cement a first-round bye and stay in the hunt for the No. 1 overall seed in the conference. The Bengals (9-4-1) need a win to stay in front of Pittsburgh and Baltimore (both 9-5) in the AFC North race. A win (or losses by Kansas City, Buffalo and San Diego) clinches at least a wild card berth for the Bengals.
A win against the defending AFC champs and future Hall of Fame quarterback Peyton Manning would bring added credibility for a team seeking to undo past postseason failures. And what better place to do so than changing the bad karma they've had in primetime.
The Bengals are 6-15 in primetime games under head coach Marvin Lewis, a total that doesn't include a 0-5 postseason record.
Two of the Bengals' four losses this season have come in primetime; New England took out its frustrations from a loss at Kansas City the previous week in a 43-17 win at Foxborough on a Sunday night in Week 5. Cleveland came to PBS on Nov. 6 for a Thursday night game and left town with a 24-3 victory. The Bengals reversed that outcome against the Browns last Sunday in Cleveland with a 30-0 win but the doubts of the Bengals playing in the national spotlight will continue to linger.
At least, until they don't.
"We've got to win the football game, and that clears the hurdle that you think that's there. There's really no hurdle there," said Lewis. "It's all you can do is go play them. If we play better than the other team we win. If we play worse you don't. It's plain and simple."
The Bengals have lost their last four primetime games and been outscored 119-60 in the process. They are minus-10 in the turnover margin department in those four games. In the 248 minutes and 22 seconds of game time in those four games, they were in the lead for all of 10:30. Andy Dalton has completed just 53.2 percent of his passes in those games, averaging 5.6 yards per attempt and compiling a passer rating of 62.1. The four opposing quarterbacks -- Brian Hoyer, Tom Brady, Ben Roethlisberger and Ryan Tannehill -- have a combined passer rating of 99.3, have completed 70.3 percent of their passes with an average gain of 8.0 yards per attempt.
"Why? If we could turn a thing we'd fix it, but you don't turn a knob, you've got to go out and execute better and do it better," said Lewis. "That's all. I don't know why we haven't played as good on defense in those games, but we need to. I don't know why we haven't played as good on offense, or why we've given up a play on special teams in those games, but we need to. We don't need to worry about what time it is or anything."
A good rushing attack would help, too. The Bengals are 8-0-1 this season when they've rushed for 100 yards as a team, including a season-high 244 yards last week against the Browns when Jeremy Hill rushed for 148 yards and two touchdowns. They are 1-4 when they fail to reach triple digits.
The Broncos are ranked No. 2 in the NFL in rush defense, allowing just 71.6 yards per game. Part of that is because opponents have to throw more against them when in a deficit, which is often. Denver has been in the lead 58.4 percent of the time this season, tied 15 percent and trailed just 26.7 percent of the time. Still, only Tre Mason of St. Louis has topped 100 yards individually against Denver this season and the Broncos have given up 100 yards or more to an opposing team just three times this season.
"I think a lot of people always bring (primetime) up, especially after the last performances we've had," said Hill. "We try not to get involved with that stuff. This week especially we can't get involved in those things. We can't let the outside distractions distract us from doing what we're supposed to be doing, executing and preparing for this game. We have a lot to prepare for so we can't try to get involved with that stuff. We've just got to come in each day and be ready to execute the install and convert it to the practice field and make sure we're ready for Monday night."
The Bengals are 3-4 on Monday Night Football under Lewis but all three wins have come at home. They beat the Broncos 23-10 at PBS in 2004 despite entering the game with a 1-4 record while Denver was 5-1 at kickoff.
"Anytime you're in a primetime slot it means it's two pretty good teams playing," said Denver head coach John Fox. "I don't put a lot into that. I put more into who you're playing than where, what time, what day and all that stuff."
---