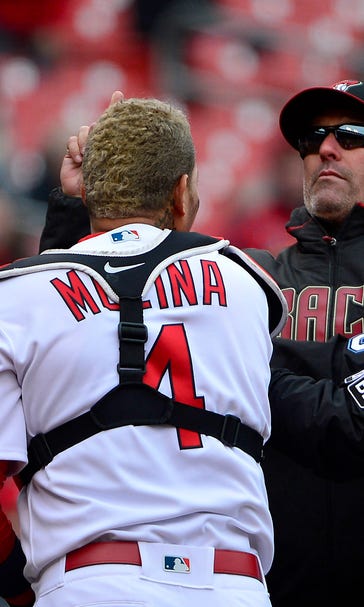 Molina, Lovullo suspended one game each for confrontation Sunday
April 10, 2018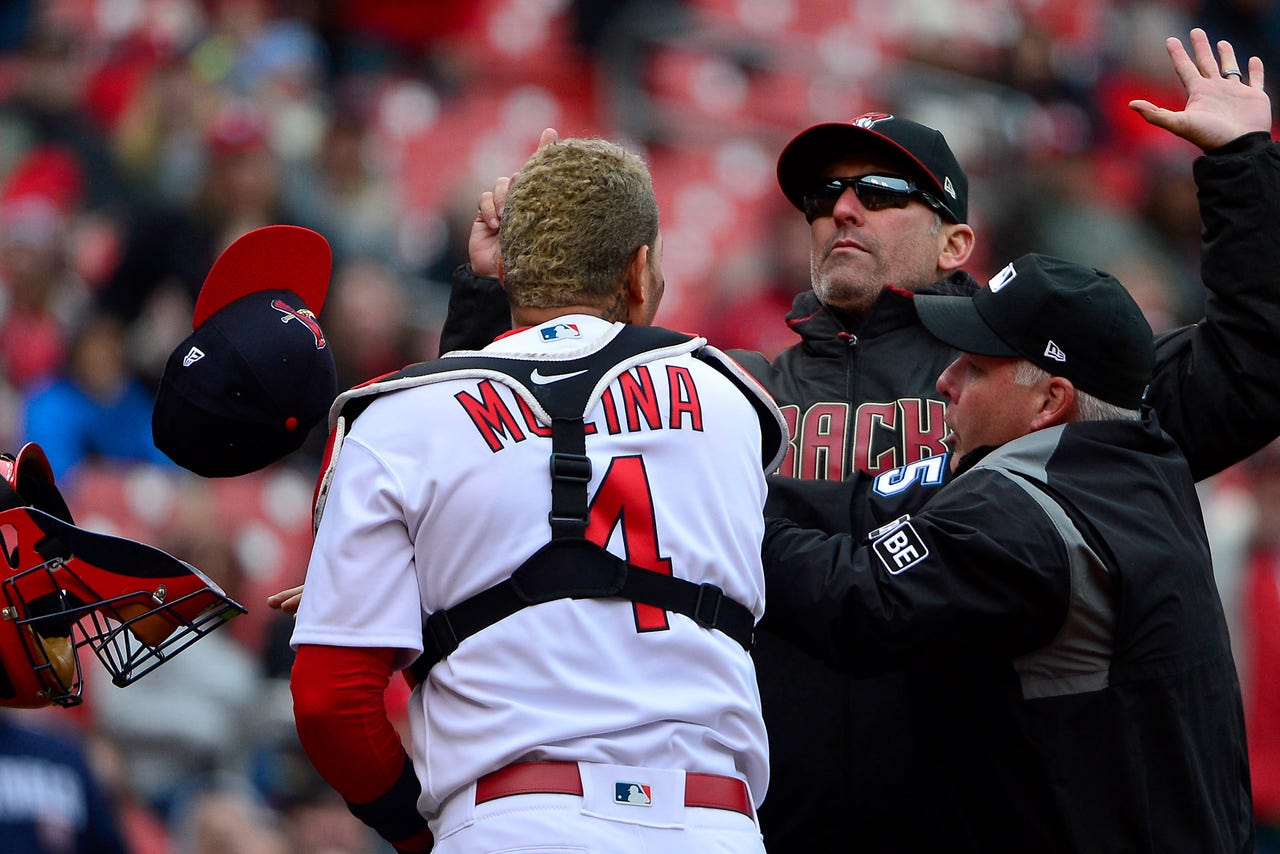 This skirmish led to one-game suspensions for Yadier Molina and Torey Lovullo.
NEW YORK -- St. Louis Cardinals catcher Yadier Molina and Arizona Diamondbacks manager Torey Lovullo both have been suspended one game for their dustup over the weekend.

Major League Baseball announced the penalties Tuesday.

Molina, who bumped plate umpire Tim Timmons during the bench-clearing dispute, has appealed and can continue to play until the process is complete. The Cardinals host Milwaukee on Tuesday night.

Lovullo, who also was fined, will miss Tuesday night's game at San Francisco.

The flap began Sunday in the second inning at Busch Stadium. Lovullo argued with Timmons, blaming the umpire for a called third strike he claimed was influenced by the All-Star catcher's pitch framing. Lovullo used a profanity that set off Molina, and the manager was ejected.

Lovullo said he praised Molina while using a profanity and said "but he can't turn balls into strikes." Molina said Lovullo "said a bad word to me and I reacted that way. He called me (it) twice. You can't allow that."

Lovullo has since said he "made a mistake with some of the wording that I chose."


---
---