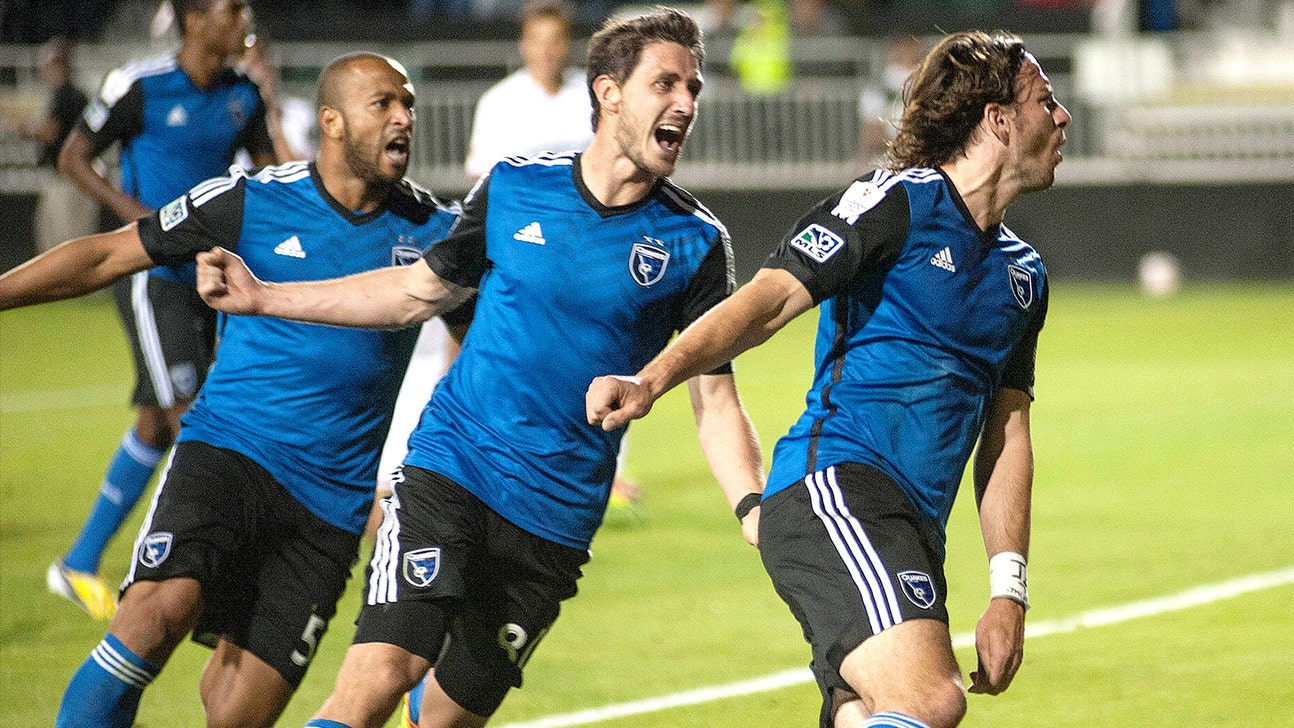 MLS hopes in CONCACAF Champions League rest with Sporting Kansas City, San Jose
Published
Mar. 19, 2014 4:47 p.m. ET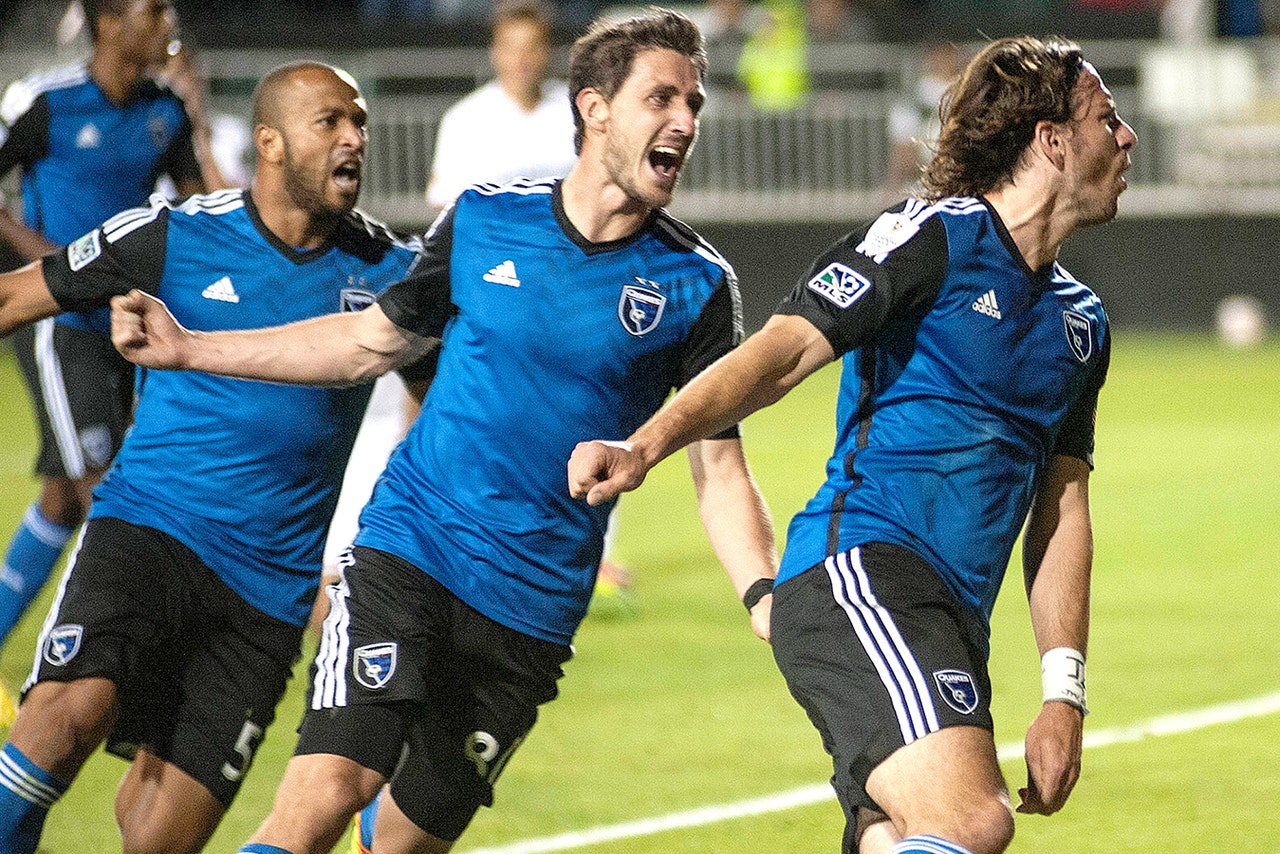 SANTA CLARA, Calif.
MLS stands at the precipice with its CONCACAF Champions League hopes dangling by a meager thread. LA Galaxy exited the competition after a disastrous start yielded a 4-2 defeat at Club Tijuana on Tuesday. San Jose and Sporting Kansas City face similarly arduous assignments as they confront their second leg ties in Mexico tonight.
The path to salvation tonight started with the work accomplished during those first leg encounters a week ago. LA Galaxy showed the tenuous nature of the advantage gained by taking care of business at the outset, but San Jose and Sporting will strive to use their work to their advantage in their respective fixtures.
San Jose faces the more pressing concerns after settling for a 1-1 draw against Toluca on home soil a week ago. Toluca enters the match (8:00p.m. ET, FOX Sports 2) as heavy favorites given the away goal procured and the prospect of fielding a stronger side at altitude, but the Earthquakes harbor at least some faint hope after restoring parity prior to the trip to La Bombonera and welcoming Clarence Goodson back into the squad after a one-match ban.
"It was huge," Earthquakes forward Alan Gordon said after his late equalizer at Buck Shaw Stadium on Tuesday. "Against these Mexican teams, they are really good at home. It's tough to go into Mexico and get results. For us to go in there down 1-0 would have been a huge mountain. Now we evened it up. We're in a one-game series. Who can pull out the result in Mexico? There's no reason we should think we can't."
The first step to success: forgetting about the gains of a week ago. It is an easier brief for the Earthquakes to accept given the modest achievement of securing a home draw and shipping an away goal, but it is a fundamental tenet nevertheless. The general plan for these trips to Mexico – keep it tight,  maintain focus at all times and wait for the right moments to counter – remains the same despite the aggregate score line.
"I don't think it will affect [our approach] at all," Earthquakes coach Mark Watson said. "We'll go down there with a plan to be solid and, once again, take the chances that we're able to create."
Sporting enters its second leg against Cruz Azul (10:00p.m. ET, FOX Sports 2) with more latitude after its 1-0 victory at Sporting Park and more work to do against the aggressive and dynamic Liga MX leaders.
There are no illusions in the Sporting camp about the magnitude of the challenge ahead and the need to approach the match with the proper deportment. The absence of Seth Sinovic through suspension and the potential inclusion of the recovering Chance Myers create some selection issues in defense ahead of a tie where solidity matters a great deal.
Sporting must manage its ambitions astutely against a Cruz Azul side capable of pouncing on any errors and prolonging its current 10-match unbeaten run in Mexico City. The allure of an away goal – thereby forcing the home side to score at least three times to progress – is offset by the need to keep control of the proceedings on the night and in the tie.
"You've got to be smart," Sporting Kansas City manager Peter Vermes told MLSsoccer.com. "You have to be good on the ball, and you have to take advantage of your opportunities. You might not get a ton of them, but when you do, you've got to be able to finish the chances you get."
CONCACAF Champions League opportunities are at premium for MLS sides now with the Galaxy already out of the competition. It is now down to San Jose and Sporting to carry the flag and prolong American participation in this competition into the semifinal stage.
As the Galaxy showed on Tuesday night, it is not a simple objective to fulfill. Both teams, however, believe they can find a way to meander through a perilous 90 minutes in Mexico and escape with a last four berth in hand.
"I hope so," Watson said. "I think this team has a lot of fight in them. It's a tough place to play, Toluca. They're a very good team. But this team has a got of spirit. We're going to down there, try to get the result and move onto the next round."
---