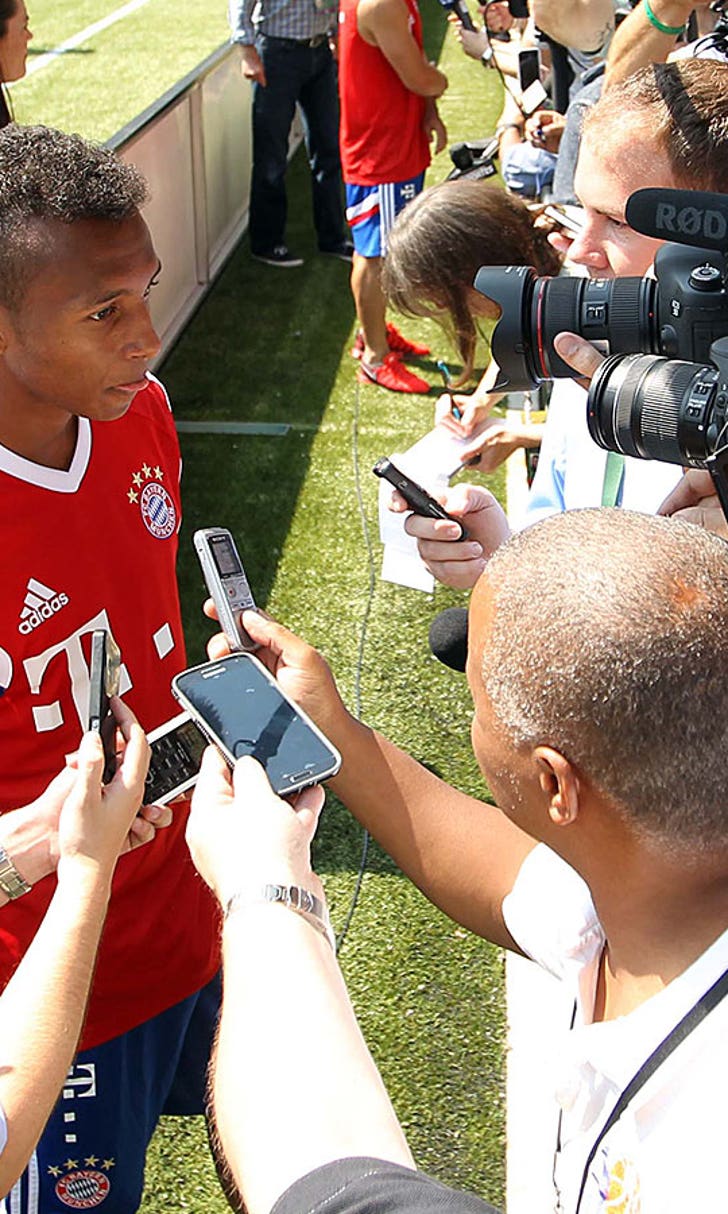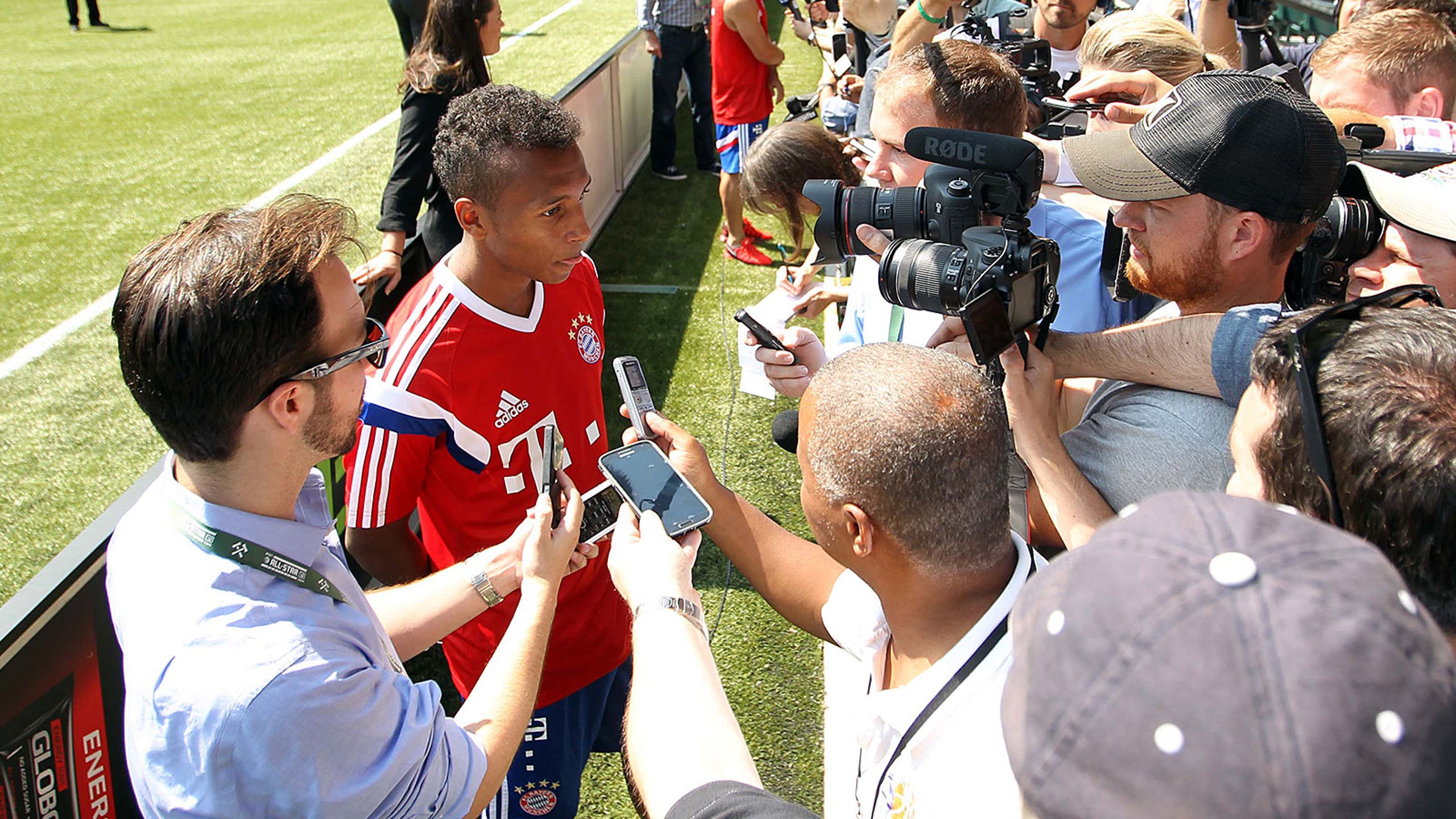 MLS All-Star Game serves as important springboard for Julian Green
BY Kyle McCarthy • August 5, 2014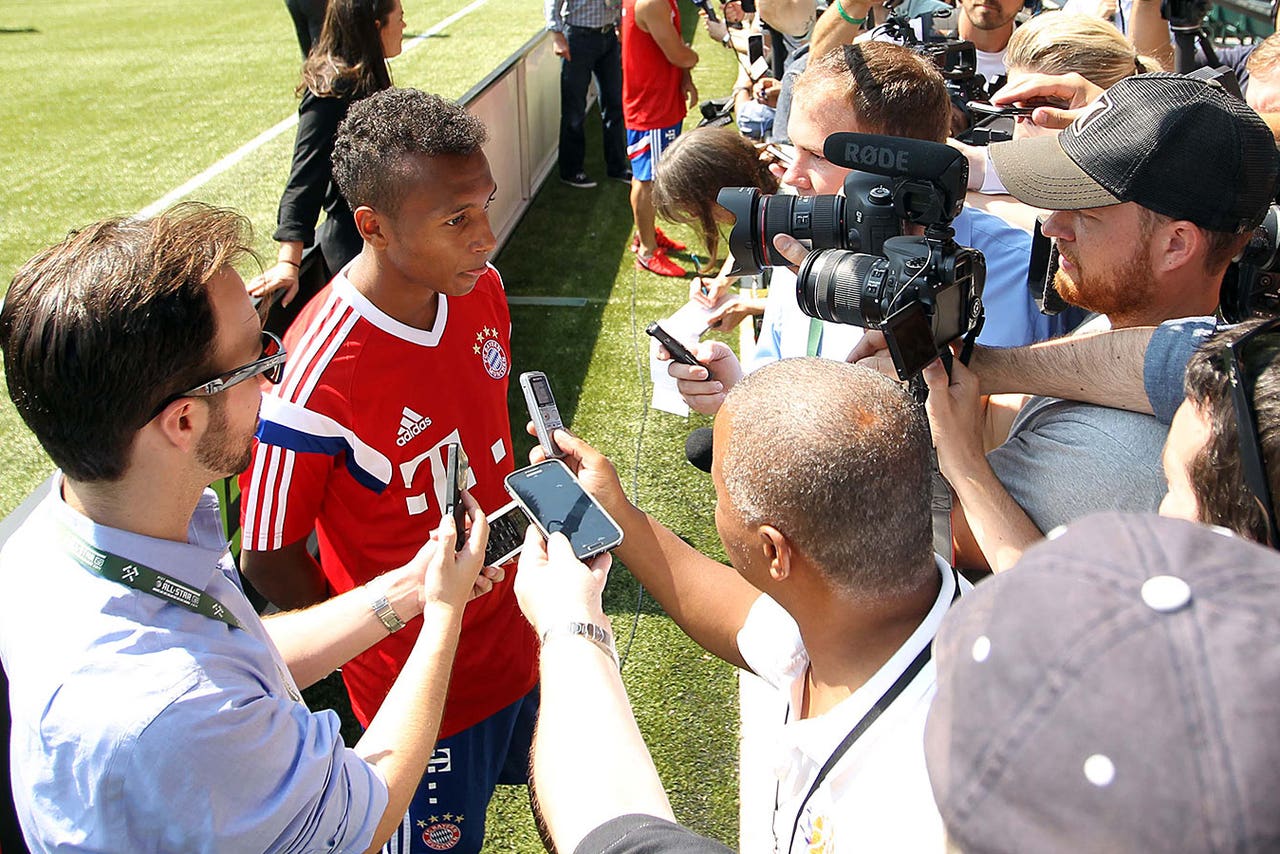 PORTLAND, Ore. -- At one calm point during this frenetic week, Julian Green found himself under the glaring lights of a dais with Pep Guardiola on his right and Robert Lewandowski and Franck Ribery on his left.
The topic of conversation turned to the extent of Green's participation in the MLS All-Star Game. Guardiola fielded the inquiry and stretched to put his arm around his 19-year-old winger. He smiled and noted the U.S. international winger might play just a little bit more than expected to satisfy his adoring fans.
Not even Green could have imagined this heady scene just a few months ago. He spent much of last season playing with the reserve team. He faced a daunting road to even pry his way into the conversation for first-team appearances.
Those anonymous days are over. He is now one of the star attractions on Bayern's American sojourn after his inclusion in Jürgen Klinsmann's squad this summer and his stunning cameo during the round-of-16 defeat to Belgium.
By just about any measure, it is a meteoric rise for a player usually found toiling in the German fourth division. It has not gone to Green's head, though. He understands the need to keep his new standing in perspective as he prepares for the challenges ahead.
"You never know what happens," Green said. "Of course, you are a little bit surprised about how fast things can come. I'm 19 years old. I have played at the World Cup. I played 15 minutes and scored one goal. It's nice for me, but I'm still a young player. That's the past. Now I have to work, work and work. That's it."
The toil starts with a date against the All-Stars at Providence Park on Wednesday night. The friendly presents Green with an opportunity to feature against several of his U.S. teammates for the first time since their collective World Cup experience. They will operate as foes on this particular evening, but their shared and sustained bonds remain critical for all parties moving forward.
"The All-Star Game is very nice for me," Green said. "I will see my teammates from the national team. We were together for seven weeks. In seven weeks, we got together very close. It's nice to see them."
Green will hope to employ this All-Star Game as a platform for his wider ambitions with Bayern. Other players can afford to meander through this particular exhibition, but he does not possess that luxury yet. Every appearance provides another opportunity to impress Guardiola and state his claims for a place on the crowded Bayern depth chart for the upcoming season.
It is not an easy task, but it is one Green plans to accept. He once again reiterated his desire this week to reject potential moves elsewhere for the upcoming campaign. He sees himself as a Bayern player first and foremost. Guardiola agrees for the moment. There is value to selecting that route and training every day with a squad of this caliber, but it does present a hurdle or two for Green to overcome along the way.
In order to justify the decision to stay with the first team and sustain his development, Green must figure out a way to warrant playing time. Guardiola possesses a wealth of attacking options. Other players with more complete résumés and similar struggle to carve out consistent and defined roles for the German champions. Green must find a way to earn Guardiola's trust and push his way into the frame as a potential substitute capable of changing the game.
Those strides start here. Green will likely feature off the bench at some point in the second half. It will provide him with an opportunity to make his preseason debut after recovering from a knee injury. There is plenty of work ahead of him whenever he steps on the field.
"It's always nice to be with the first team," Green said. "It's a nice experience. I want to show everybody that I can score goals, not just only in the World Cup, but also for the first team at Bayern."
The attention and praised lavished on Green over the past few months obscures the difficulty of achieving that next objective. He must continue the progress made over the past few months to consolidate his achievements to date. The lights will continue to shine brightly upon him as he chases those goals. It is down to him to ensure his continued place at the table as the season unfolds.
---