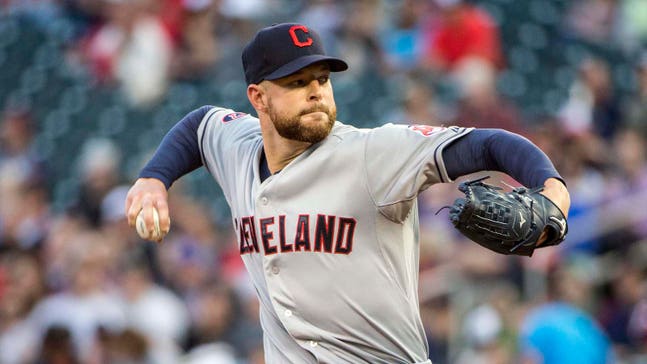 MLB Quick Hits: What's wrong with Corey Kluber?
Published
May. 3, 2015 2:14 p.m. ET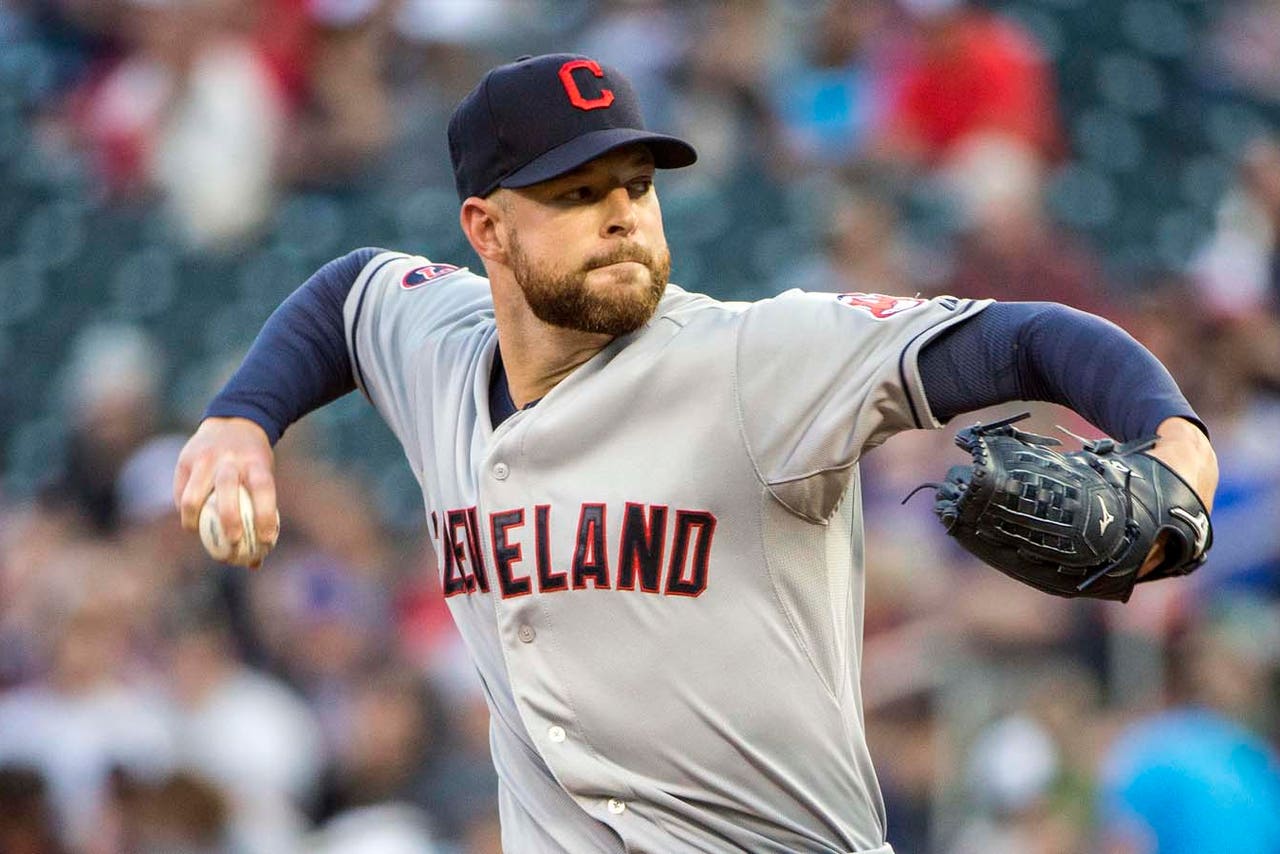 After winning the Cy Young award last season, Cleveland Indians ace Corey Kluber would be happy to win just about anything this year. 
In six starts this season, Kluber is winless with a record of 0-4. Although he's been victimized by a lack of run support in each of his starts, Kluber has been getting rocked lately, allowing 31 hits in his last three games. Kluber also has four wild pitches on the year, already surpassing his total of three last season. It's been ugly. 
But is it time to panic about Kluber not maintaining his status as one of the best pitchers in the league? At least in Cleveland, everything is being downplayed. After his last blowup, Kluber said that, "His stuff is the same as always", so the fears of something being wrong physically can probably be put aside. It's also important to remember that Kluber started last season 2-3 with a 4.14 ERA before going on a streak where he was downright untouchable. 
If you think the Kluber owner in your league is getting worried, float a couple of trade offers out there. It certainly seems like the Klubot just takes a while to get warmed up, and the strikeouts were plentiful in his first few starts. Another Cy Young bid is rapidly falling out of the equation, but finding aces on a discount is never easy. He's a wonderful buy-low candidate.
In other news...
Another buy-low: Speaking of discounted stars, Marlins outfielder Christian Yelich begins his rehab assignment Sunday for a lower back strain. Yelich is hitting just .200 this season, but the ZiPS projection on Fangraphs has him finishing with a .275 average with 10 HR and 15 SB. 
Carlos Gomez returns: The Brewers activated OF Carlos Gomez off the 15-day DL. Hamstring injuries can be nagging, but the Brewers desperately need Gomez's bat back in the lineup. Milwaukee is hitting .224 as a team this season, and Gomez should help get things going at the top of the lineup. 
A Ray of hope?: Tampa Bay Rays SP Matt Moore threw 25 pitches for the first time since elbow ligament replacement surgery. While Moore probably won't be back until June, keep him on your radar. Meanwhile, Rays OF Desmond Jennings has been placed on the 15-day DL with knee soreness. 
Brawl aftermath: Yes,  last week's Royals-White Sox brawl will continue to impact your weekly lineups. Royals OF Lorenzo Cain has dropped his appeal and will serve his two-game suspension immediately, and keep an eye on Chris Sale and Jeff Samardzija to do the same and miss their turns in the rotation. I'd go stash prized prospect Carlos Rodon, if he's available. 
Mat Latos scheduled to start: Marlins SP Mat Latos will make his scheduled start on Tuesday night against the Nationals. Latos has been dealing with a hamstring issue, and given his 6.68 ERA in five starts, you're probably well-served to wait until he proves he's back in form until you pick him up or play him again. 
Josh Hamilton takes BP: Can he rekindle some of the magic he had with the Texas Rangers? He might be worth a flier if you're desperate, but AL-only leagues should definitely give him a speculative add. Hamilton will begin his rehab assignment on May 13th. 
New catcher to watch: It can be difficult to fill the catcher spot in deeper leagues, but keep an eye on Red Sox top prospect Blake Swihart, who was just called up to replace Ryan Hanigan after he fractured a finger. Swihart has hit for contact ver well at every level in the minors and could be in plenty of productive positions in an explosive Red Sox lineup. 
---