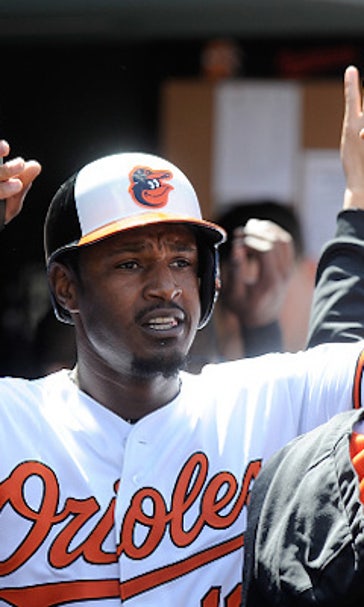 MLB Quick Hits: O's Jones still day to day
June 1, 2015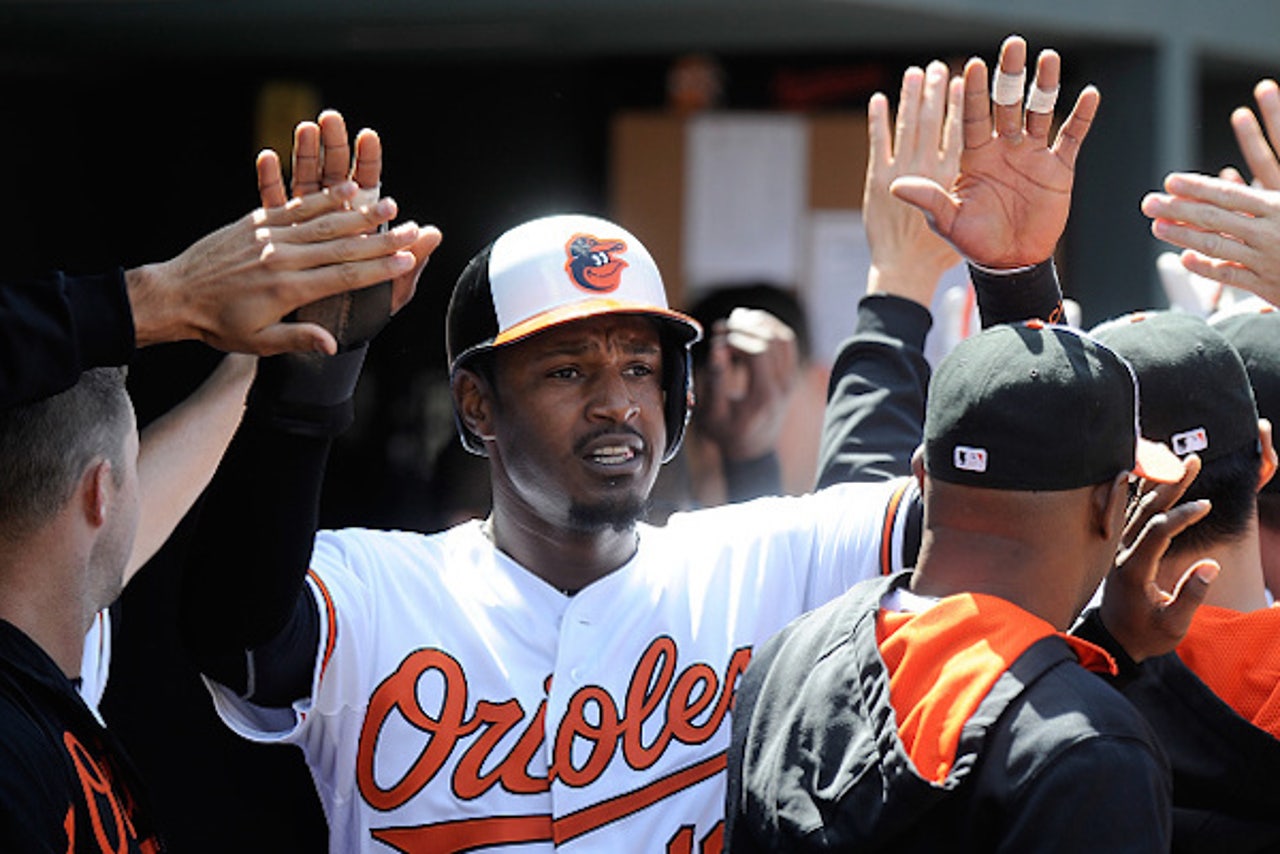 Orioles CF Adam Jones didn't play on Saturday or Sunday because of a mild left ankle sprain. MASNSports.com reports that Jones might be able to play Monday night and should avoid the DL, while the O's website suggests that Jones could be used as a DH until he's ready to play the field. Manager Buck Showalter says Jones is "close," and if you own Jones in a weekly league, take the modest risk of keeping him active this week.
In other news ... 
Look for White Sox 1B Jose Abreu (finger) to return to the lineup on Tuesday after missing a couple days with a finger injury.
Rangers 3B Adrian Beltre appears DL-bound with a sprained thumb. It doesn't sound like slugging prospect Joey Gallo will be called up to replace Beltre, as the team instead uses mediocre, in-house backup plans. Fortunately, the Rangers still have Josh Hamilton, Superhero.
Justin Verlander didn't pitch well in his Sunday rehab start, but more importantly, he felt fine afterwards. Verlander could rejoin the Tigers' rotation as soon as Friday.
Johnny Cueto (elbow) is listed as the Reds' probable Tuesday starter. Cueto last pitched on May 19.
Prospect watch: The Braves have shifted speedy Jose Peraza from second base to center field. Peraza has 14 stolen bases at Triple A this season, and swiped 60 bags in the minors last year. Keep him on your radar for the second half of the season.
Padres 1B Yonder Alonso (shoulder) could come off the DL as soon as today.
Todd Frazier has 16 home runs. Remember when we thought last year might be a bit of a fluke? Is he Rutgers' greatest pro athlete? Does anyone besides me care about that?
Brewers OF Khris Davis will have knee surgery on Tuesday, and we'll know after that how long he's expected to be out. C Jonathan Lucroy is likely to come off the DL in time for Monday's game.
Hey, AL-only owners: Grant Green has started four games in five days for the Angels since getting called up. He has only OF eligibility now, but that could change soon, as he played shortstop and first base over the weekend.
Nationals OF Denard Span left Sunday's game with a sore right knee. His status for tonight is TBD.
Blue Jays 2B Devon Travis (shoulder) has had a setback in his rehab, and will be shut down for a week. That'll hurt the old Rookie of the Year chances.
Just when you think a DFS lineup-stacking decision is easy, John Danks throws a shutout. Danks lowered his ERA to 4.81 with Sunday's effort. Look for him to pitch against the Tigers this weekend, and get pummeled.
Streaming starter review: Rubby De La Rosa was shaky on Friday, Jon Niese wasn't good on Saturday, and Drew Hutchison was equally subpar on Sunday. If we were in the same room, you'd be justified for throwing tomatoes at me right now. Today's pick is Jaime Garcia (owned in 10.6 percent of FOXSports.com leagues) against the Brewers.
DFS advice (based on 50/50 games, salaries from DraftKings): I'd rather avoid Clayton Kershaw and his 4.78 Coors Field ERA. Let's pair Felix Hernandez ($11,600) with Garrett Richards ($9,500) and see if we can cobble together a lineup, like this: C Wilin Rosario ($3,100), 1B Freddie Freeman ($4,300), 2B Luis Valbuena ($3,400), 3B Yangervis Solarte ($2,900), SS Jean Segura ($3,700), OF Adam Jones ($4,300), OF Preston Tucker ($3,800), OF Delmon Young ($3,400) ... If Jones can't play, Kole Calhoun and A.J. Pollock are similarly-priced alternatives.
See you back here tomorrow morning.
---
---