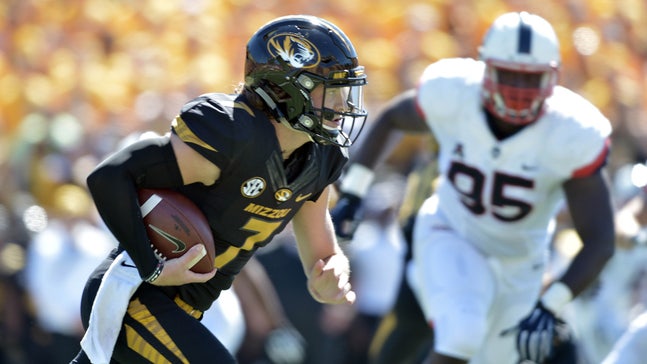 Mizzou QB Maty Mauk suspended for rest of season
Published
Nov. 1, 2015 2:22 p.m. EST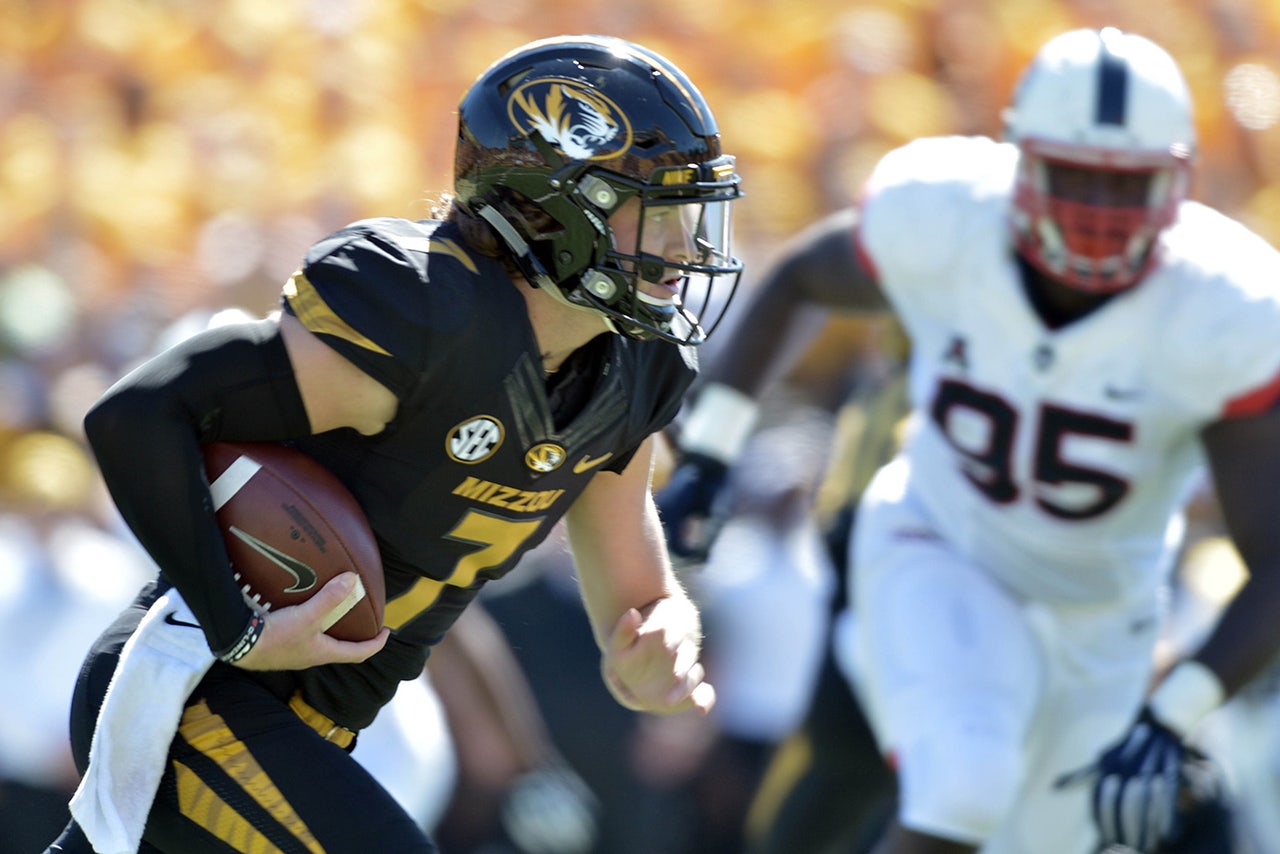 COLUMBIA, Mo. -- Missouri suspended junior quarterback Maty Mauk for the rest of the season Sunday for disciplinary reasons, just six days after reinstating him.
Coach Gary Pinkel said Sunday that Mauk's status will be evaluated at the end of the season. The first suspension was for a violation of program policies.
Pinkel declined to specify the circumstances of Mauk's second suspension. He also declined to say whether he had planned on giving Mauk back the starting job.
"What I'd be doing if I'm telling you is things that I don't ever do," Pinkel said. "All my players trust me that I don't ever talk about disciplinary issues, since the day I got here."
Pinkel said it was something he had to do.
"We don't overlook things, we don't cover things up, we do what's right," Pinkel said. "A lot of other places would find ways to get the problem solved without doing what we do, but we don't do that at Missouri. I've never done that, I never will."
The Tigers (4-4) play 24th-ranked Mississippi State (6-2) on Thursday night at home.
Freshman Drew Lock has made four starts since Mauk was first suspended. Missouri hasn't scored a touchdown the last three games, totaling 12 points.
Pinkel said he didn't think the Mauk suspension has affected Lock's play.
"I think that they're friends, I don't know that that weighed on him a lot," Pinkel said. "I really didn't think of it in that respect, so I have no idea."
Pinkel agreed with the notion quarterbacks are held to a higher standard.
"There is no question about that," the coach said. "We're going to hand you the keys to the car -- that responsibility is huge. It's a lot of pressure, especially nowadays more than ever."
He hoped the Mauk suspension wouldn't be too much of a distraction.
"You don't like self-inflicted ones that tap in internally," Pinkel said. "It's just the way it is. You've got to overcome them."
---