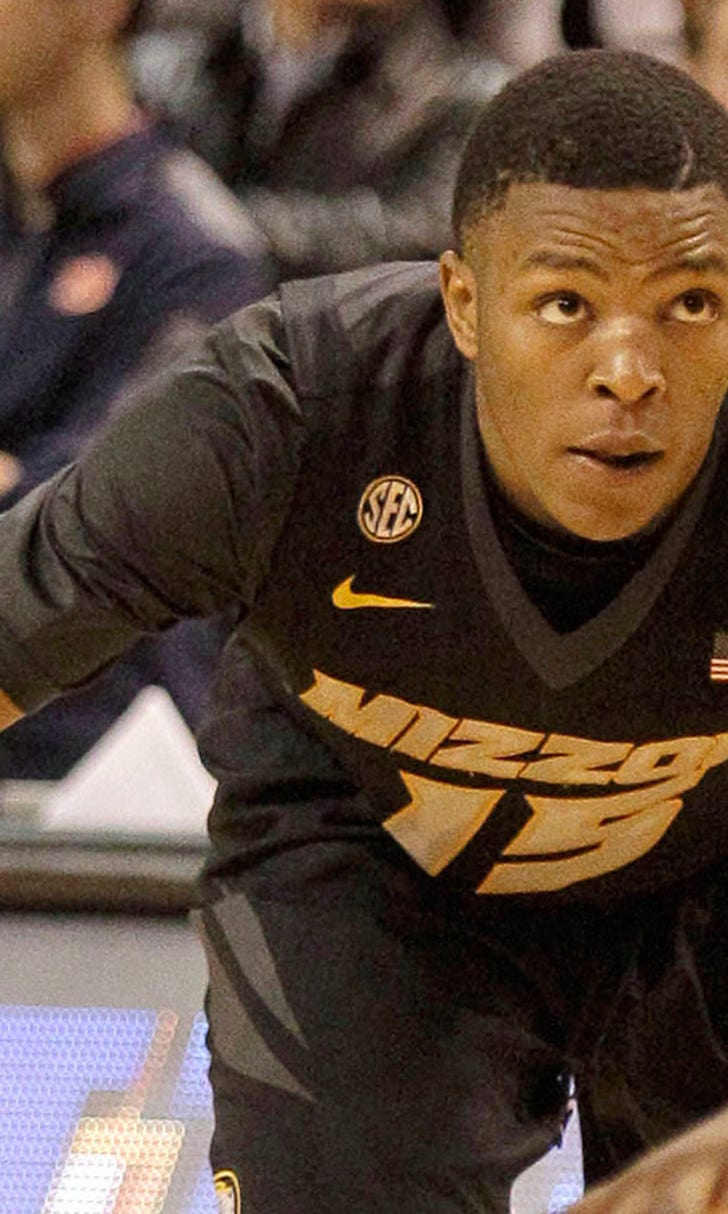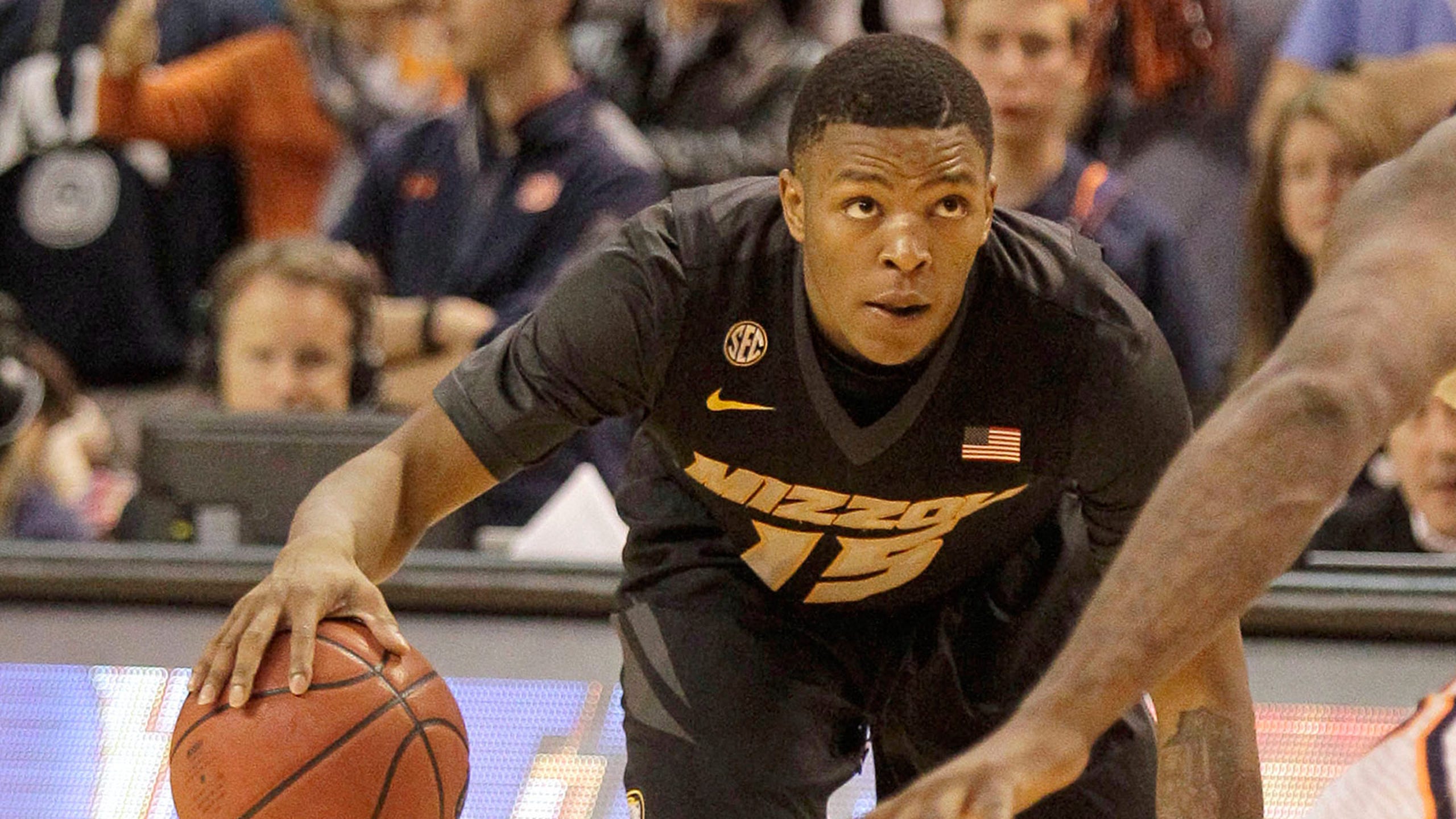 Missouri's bad season takes turn for worse with loss of Clark to arm injury
BY foxsports • February 11, 2015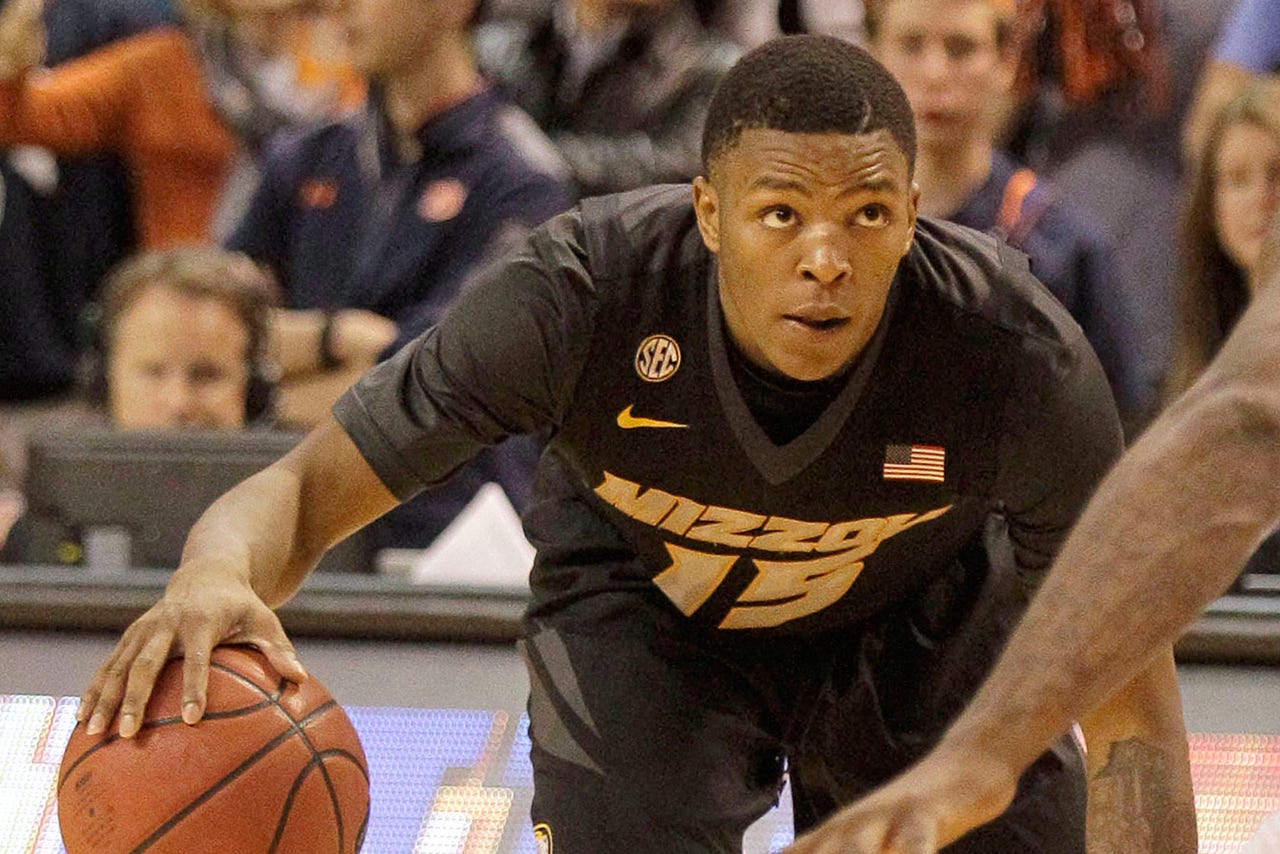 COLUMBIA, S.C. -- After a pair of embarrassing losses, South Carolina coach Frank Martin challenged his team to find a leader.
Sindarius Thornwell decided to step up.
Thornwell scored a game-high 14 points and hit a critical 3-pointer with less than three minutes left to lead the Gamecocks (12-11, 3-8 Southeastern) to a 65-60 win over Missouri in a game between the SEC's bottom two teams Tuesday night.
"I've been looking for someone to step up and take ownership," said Martin, whose team lost twice last week, being outscored by 13 in the second half at Arkansas and giving up 18 straight second half points to watch a 43-31 lead disappear against Vanderbilt.
The Gamecocks turned a halftime tie into a 52-42 lead with eight minutes to go. But they suddenly went cold and the Tigers (7-17, 1-10) started creeping back. A dunk by Missouri's Jakeenan Grant cut South Carolina's lead to 54-51 with under three minutes left.
But Martin called a timeout, and South Carolina ran its offense until Thornwell got open. He buried the 3, and gave the Gamecocks a boost of confidence as they tried to at least climb far enough up in the standings to avoid playing on the first day of the SEC tournament. They are currently one win out of ninth place.
"A win always boosts your confidence," Thornwell said. "Right now, good vibes, everybody's feeling good about themselves."
Missouri's bad season took a turn for the worse. The Tigers had only nine players in uniform and lost sophomore guard Wes Clark to a gruesome arm injury in the second half.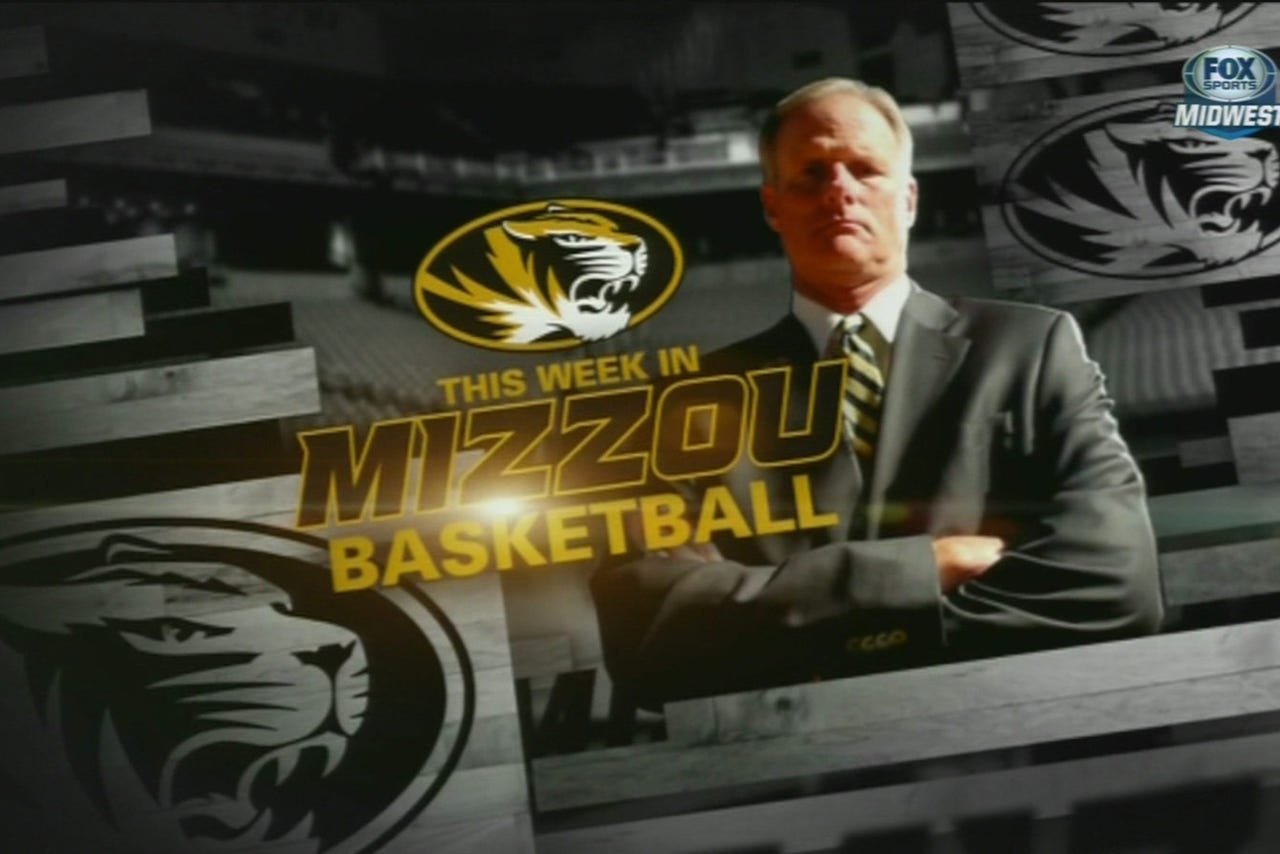 Watch This Week in Mizzou Basketball all season. Check your local listings for air times.
The Tigers have lost 10 in a row, fell two games into last place in the SEC and are assured a losing conference record for only the third time in the past 18 seasons. It's the longest losing streak for the Tigers since 12 straight defeats in the 1966-67 season where they finished 3-21.
"Loved our effort," Missouri coach Kim Anderson said after the game, praising his team for not giving up after seeing how badly Clark was hurt. "I don't know if fatigue figured or not."
South Carolina made just 23 of its 63 shots, but also had 16 assists. Martin praised his offense for its movement. Laimonas Chatkevicius added 13 points and eight rebounds and Brian Steele hit two 3-pointers off the bench.
Keith Shamburger led Missouri with 13 points. Clark scored 11 points before his injury with 13:18 left in the game. Johnathan Williams III also added 11 point for Missouri.
TIP-INS
Missouri: Freshmen Montaque Gill-Caesar and Namon Wright did not travel with the team to Tuesday's game. Both were suspended for violating team policy before Saturday's loss to Texas A&M. ... Missouri shot 42.3 percent Tuesday. The last time at South Carolina the Tigers shot 69.6 in a 90-68 win in March 2013.
South Carolina: The Gamecocks have not shot better than 50 percent in an SEC game this season. South Carolina was 26-of-52 in a loss to Auburn. ... Tuesday's win over Missouri was South Carolina's first in four games against the Tigers.
CLARK'S INJURY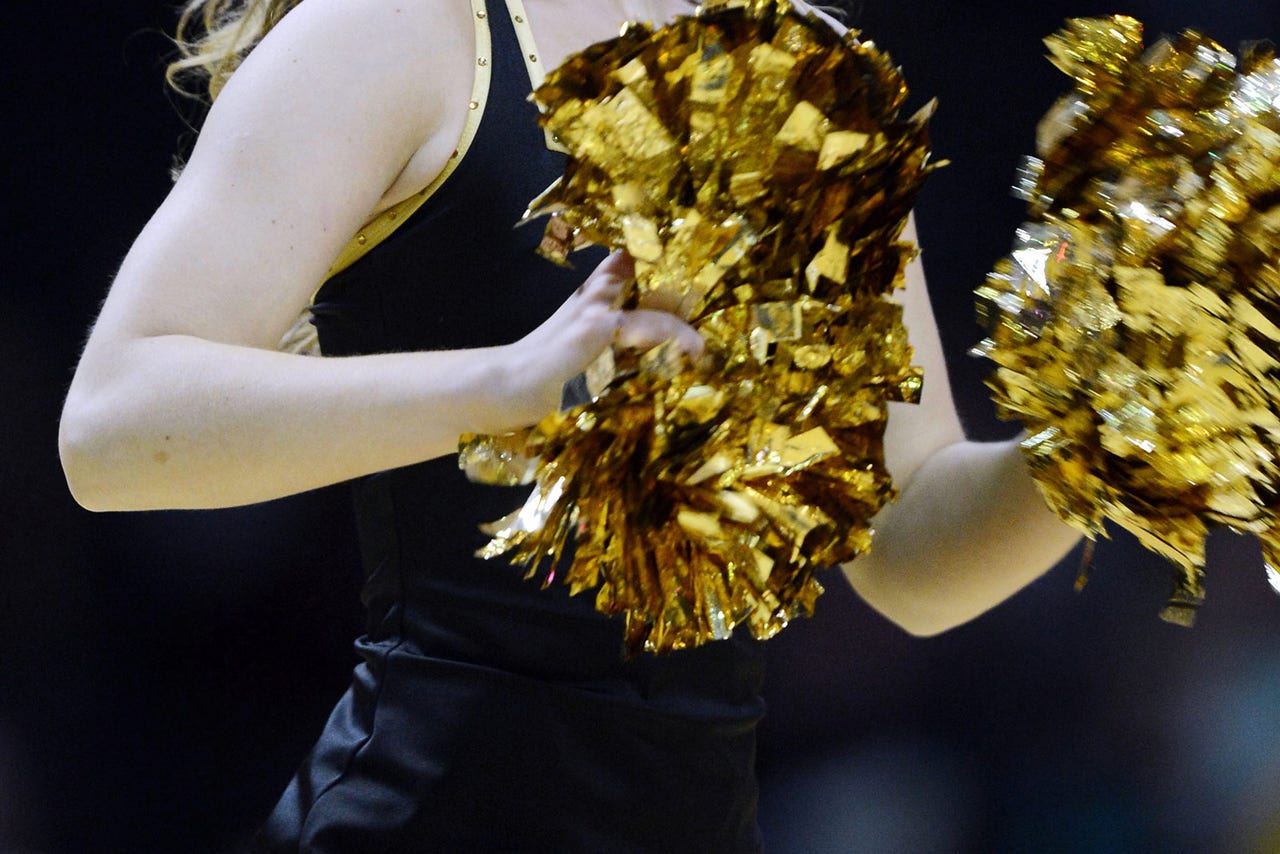 Lookin' good! Check out our gallery of SEC hoops cheerleaders.
South Carolina coach Frank Martin was the first person to get to Wes Clark and immediately yelled at Missouri coach Kim Anderson to get over. The sophomore's elbow was bent at a grotesque angle and a South Carolina player landed on him going for a loose ball. Clark's screams could be heard around the arena.
An air cast was put on his arm. Anderson said after the game Clark was sent for X-rays, but had no additional information. Anderson said he was proud of his team for still playing hard.
"I thought we really stepped it up a notch when we were forced to play with just one-ball handling guard," Anderson said.
CHATKEVICIUS' MISTAKE
Laimonas Chatkevicius played well, but nearly made a huge mistake late in the game. He stepped out of bounds with 1:04 left and immediately slammed the ball directly in front of a referee. South Carolina coach Frank Martin was thankful no technical was called with his team up just six and praised the official for understanding his player was upset with himself and not the call.
"It took courage not to give him a technical," Martin said.
UP NEXT
Missouri hosts Mississippi State on Saturday.
South Carolina travels to No. 1 Kentucky on Saturday.
---