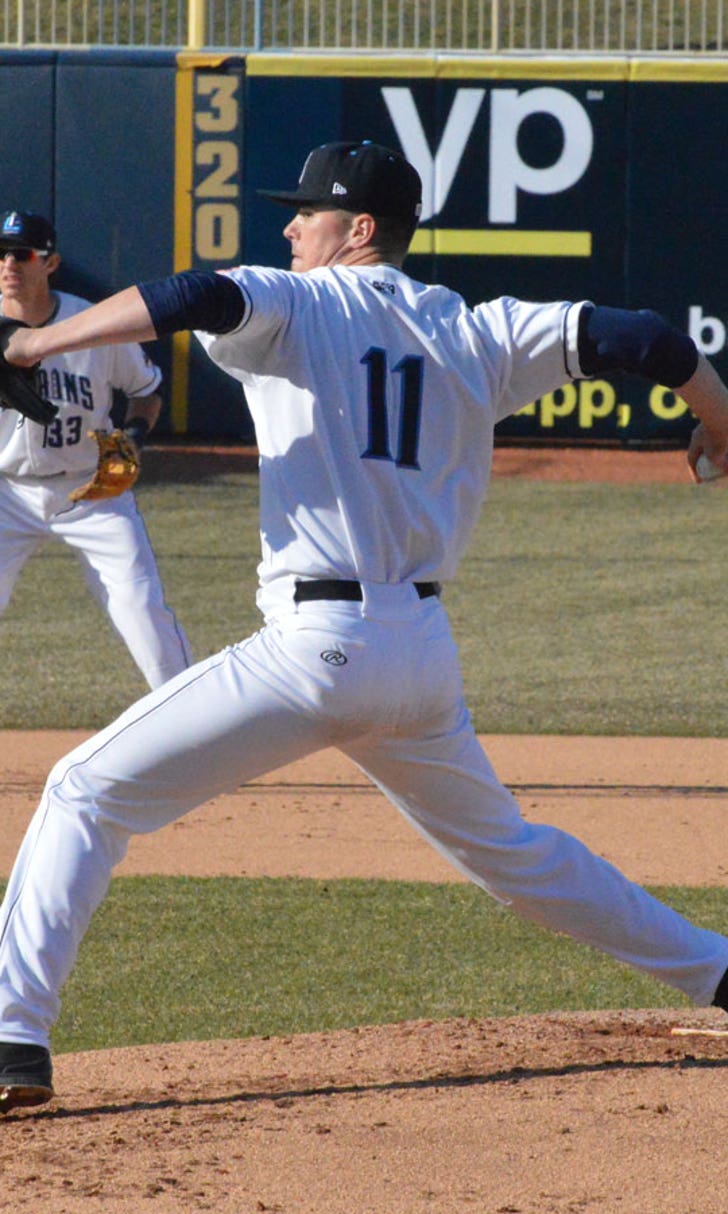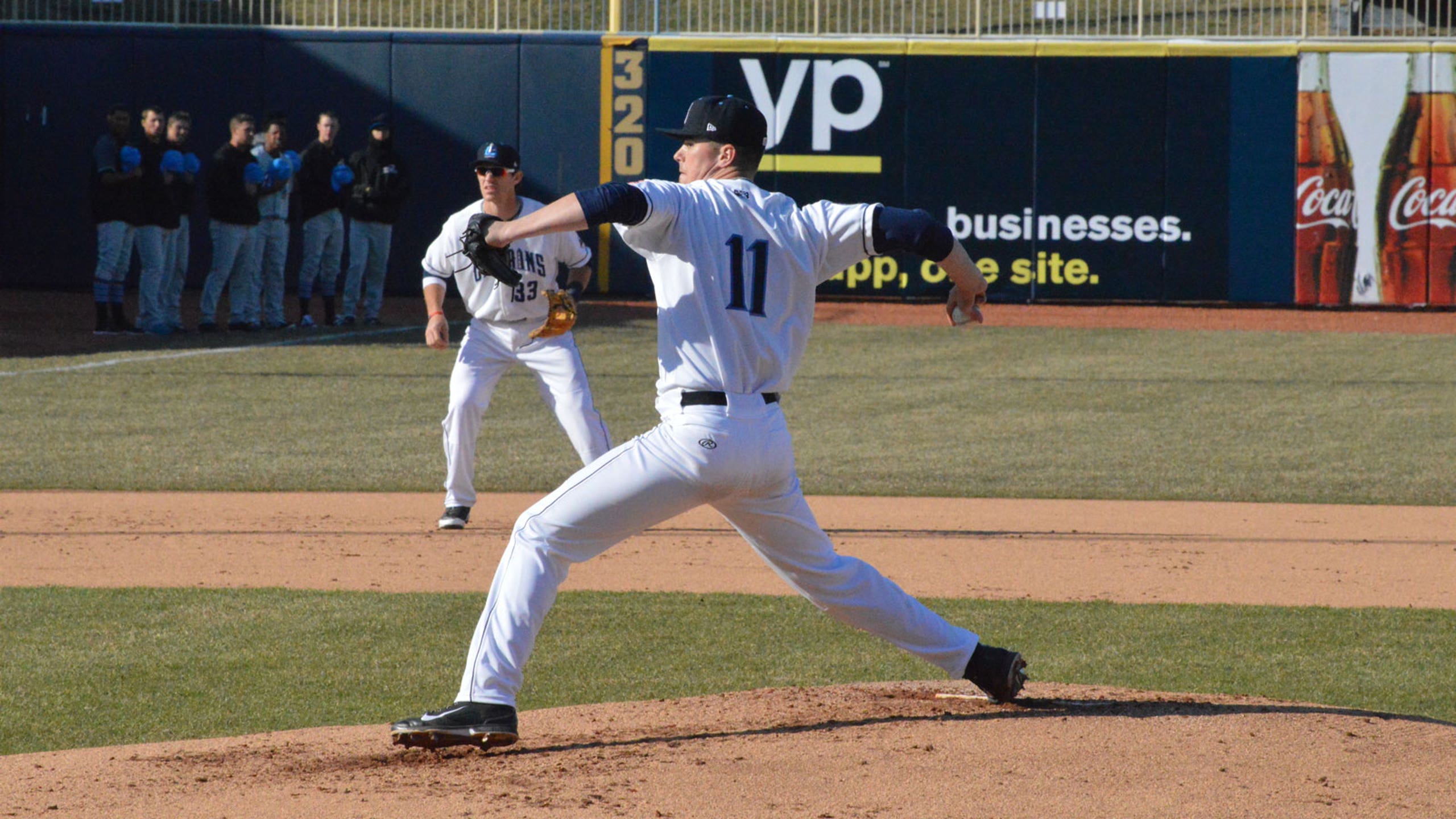 Minor League Report: Lake County Captains
BY foxsports • May 29, 2014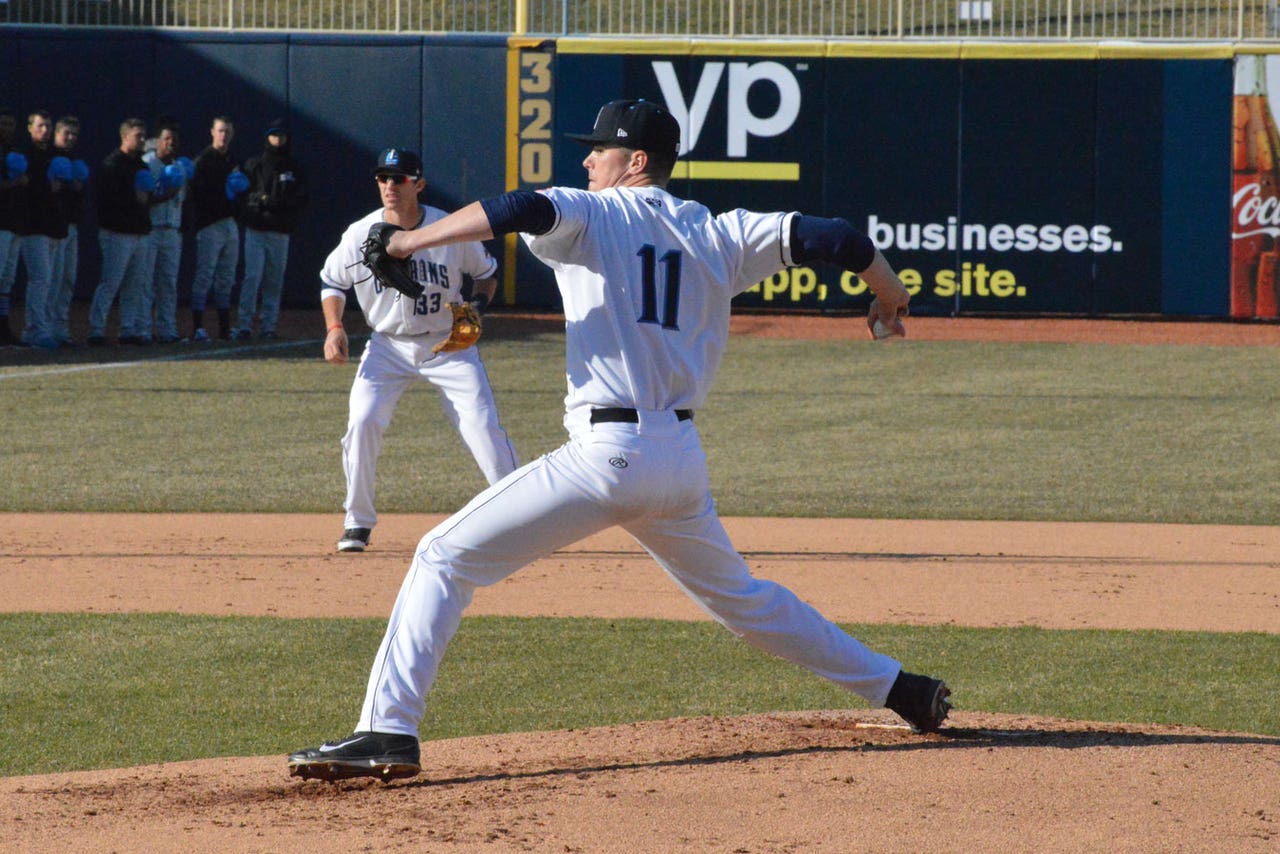 The first half of the Single-A season is rapidly coming to a close. For the uninitiated, Single-A leagues split their season into two halves and crown first and second half division winners, both of whom participate in the playoffs in September.
The reason for this is because the rosters at the Single-A level are often volatile and change after the June draft. For a team like Lake County, which has struggled all season, it will allow them an opportunity to hit the reset button in the second half when the roster likely sees many changes.
Just the Facts
Lake County (18-35) sits in eighth (last) place in the Midwest League's Eastern Division and are 15.5 games out of first place.
Offense has been the biggest problem for Lake County as they are dead least in the 16 team Midwest League in hitting (.229), 16th in runs (185), 12th in doubles (80), 3rd in home runs (34), 12th in total bases (615), 4th in walks (200), 1st in strikeouts (554), 16th in stolen bases (23) and 15th in OPS (.659).
On the pitching front they have been a little better, as they are ranked 11th in ERA (4.39), 9th for most hits allowed (436), 15th for most home runs allowed (21), 10th for most walks allowed (180), 11th in strikeouts (391) and 6th in WHIP (1.32).
Who's Hot?
Paul Hendrix, SS
14 G, .380 AVG, 7 R, 2 2B, 1 3B, 1 HR, 5 RBI, 6 BB, 22 K, .976 OPS
Hendrix has been given a chance to play every day this month and has responded with a great showing where he is now hitting .345 with 6 homers, 20 RBI and 1.007 OPS in 41 games this season. The performance is certainly unexpected and a nice development for the Indians as while he is not a significant prospect he does add another layer of middle infield prospect depth for the club. Something to keep tabs on is his 51 strikeouts, which is a lot for someone with just 145 at bats.
Robbie Aviles, RHP
3 GS, 1-0, 1.42 ERA, 19.0 IP, 8 H, 3 R/ER, 1 HR, 2 BB, 9 K, .123 BAA
Aviles has had a remarkable bounce back season after a very pedestrian and forgettable year last season at Lake County. He is not blowing hitters away, but he is commanding the zone well, throwing all of his pitches for strikes, and using a nice, hard low-90s sinking fastball to get hitters to pound the ball into the ground. He's re-established himself as one of the Indians better starting pitching prospects, but will need to continue his good showing and hopefully get a chance at High-A Carolina soon.
Who's Not?
Clint Frazier, OF
15 G, .179 AVG, 4 R, 1 2B, 0 HR, 2 RBI, 6 BB, 21 K, 2 SB, .450 OPS
It has been a bit of a reality check for Frazier in his first full season. This time last year he was at the height of his baseball success and was the number five overall pick in the draft by the Indians. Lots of hype and expectations have since followed him, and for good reason, though he is getting a hard dose of how tough it is to play professionally. He has never experienced failure before, so this is a good learning experience for him and it will be interesting to see how he responds.
Dorssys Paulino, OF
10 G, .200 AVG, 1 R, 1 2B, 0 HR, 1 RBI, 2 BB, 10 K, .463 OPS
Paulino returned from extended spring training in Arizona two weeks ago after making a conversion from shortstop to left field. The transition to the new position was swift as the Indians only sent him to Arizona for two weeks to get him setup for the change and play in a few games before sending him back to Lake County where he could learn on the fly. The hope is that with the change from the demanding shortstop position to the less demanding left field position that the offense would kick up, but it hasn't happened yet.
Parting Shots
- Catcher Eric Haase is hitting .242 with 10 homers, 18 RBI and .898 OPS in 33 games this season. He currently ranks 1st in the league in home runs, 2nd in slugging percentage (.563) and 1st in home run per at bat ratio (1/12.8). He is one of the top prospects in the entire organization.
- Second baseman Claudio Bautista is only hitting .233 with 2 homers, 18 RBI and .611 OPS in 46 games, but he has turned things up of late as he is hitting .432 with a 1.096 OPS in his last 10 games. He is an interesting middle infield prospect for the Indians and one of the best players on the team.
- First baseman Nelson Rodriguez is hitting .223 with 7 homers, 22 RBI and .717 OPS in 50 games. The numbers are a big improvement over his poor showing last year at Lake County (.194 AVG, .561 OPS), but he still has a long way to go and needs to show more consistency with his approach and discipline.
- Right-handed starting pitcher Adam Plutko was promoted to High-A Carolina on Wednesday. In 10 starts with Lake County, he was fantastic going 3-1 with a 3.93 ERA, and in 52.2 innings allowed 49 hits, 1 homer, 12 walks and had 66 strikeouts.
- Lake County has three starting pitchers with some very poor records: Jordan Milbrath (1-6), Dace Kime (0-7) and Mitch Brown (0-6). Kime and Brown have struggled with consistency, though Milbrath has pitched much better than his record indicates.
---