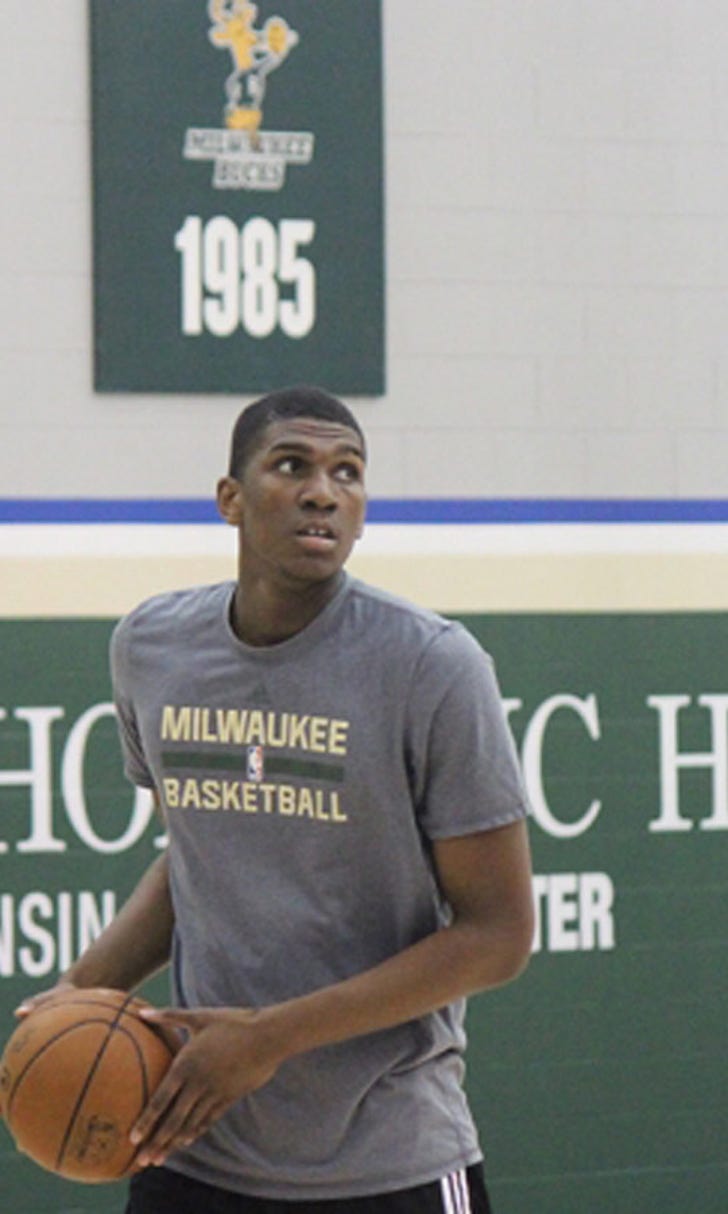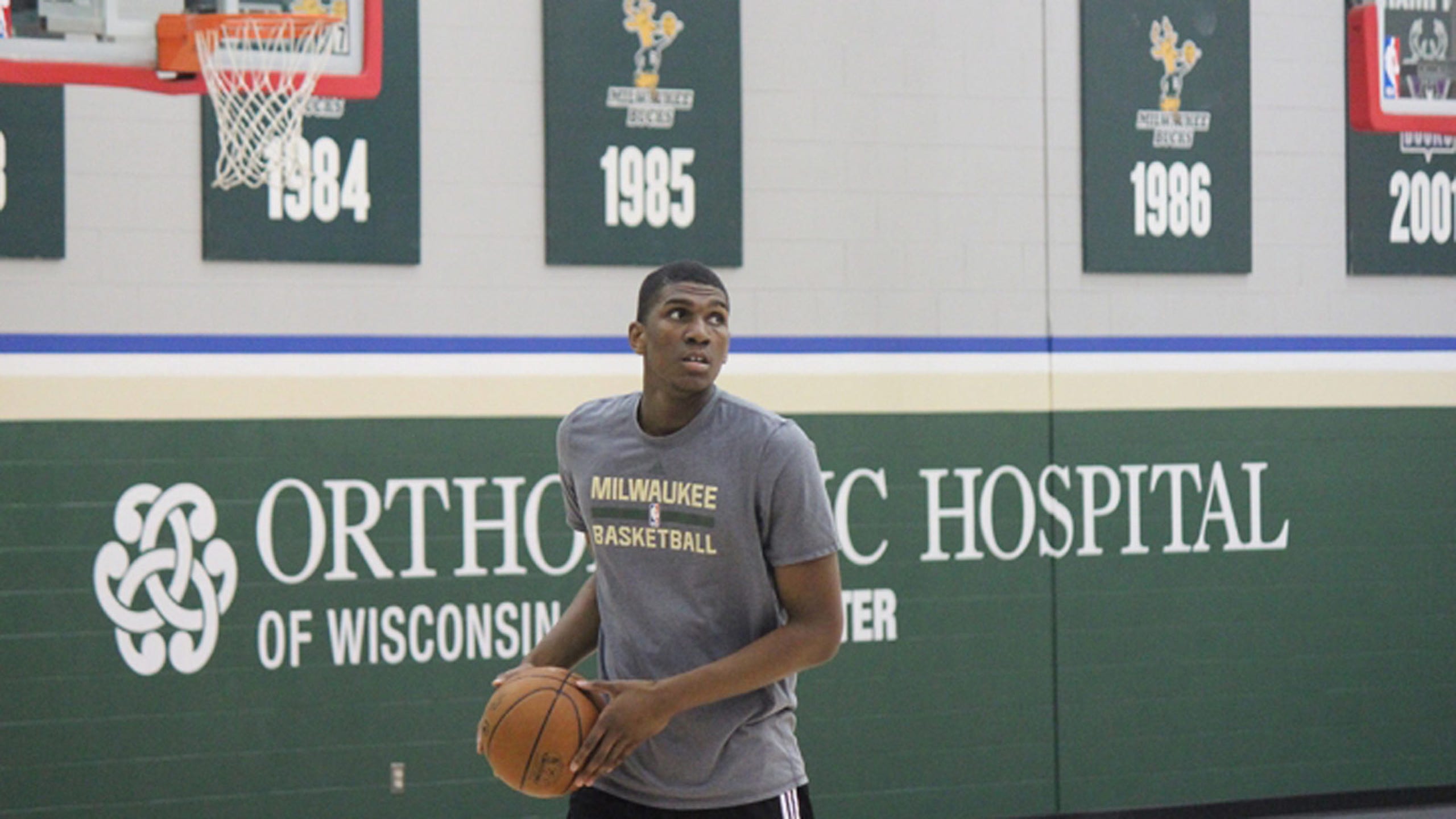 Milwaukee native Looney a work-in-progress worth drafting for Bucks?
BY foxsports • June 12, 2015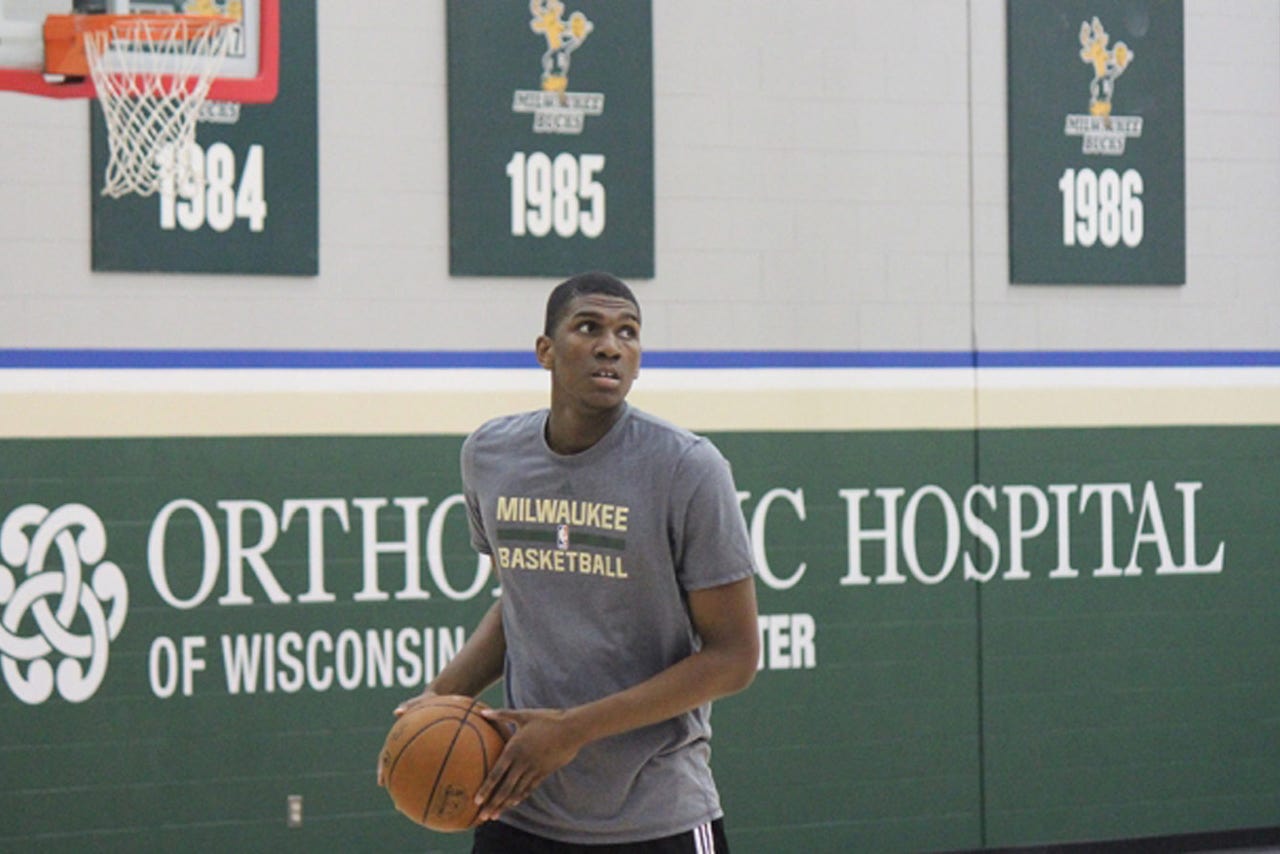 ST. FRANCIS, Wis. -- Although Kevon Looney admits he grew up a fan of the Los Angeles Lakers, the Milwaukee native has let the thought of playing for his hometown team enter his mind.
Looney, an expected mid-first round pick, certainly could be available when the Milwaukee Bucks pick at No. 17 on June 25.
But at 19 years old, the former Milwaukee Hamilton High School star is considered to be a work in progress, which is something the Bucks already have plenty of on their roster.
Looney worked out in front of Bucks personnel Thursday as the headliner of a draft workout of six held at the Orthopaedic Hospital of Wisconsin Training Center.
"Some people say we might have the best college team in the area," Bucks director of scouting Billy McKinney said. "As our roster continues to change, we have free agents we have to deal with. It is always nice to put a young guy in the hopper that maybe is not ready right now but a couple of years from now he'll be ready to play.
"It takes a lot of pressure off a young player coming in not feeling like he has to contribute right away. Now from a mental approach, we want a player to feel like he's going to contribute and not just sit there in a training program. But in the event he has to wait his time and develop his skill and get stronger, that's always a good thing too."
Following a standout career at Milwaukee Hamilton, Looney opted to play for coach Steve Alford at UCLA. He averaged 11.6 points and 9.2 rebounds in his lone season with the Bruins before declaring for the draft in early April.
At 6-foot-9 and 220 pounds with a 7-4 wingspan, Looney has the physical tools to become a double-double player in the NBA.
But it is unlikely Looney will be ready to make an impact as a rookie, as he is a work in progress just one year removed from playing high school basketball in the Milwaukee City Conference.
"There's a lot of young players coming out, why not me?" Looney said when asked what he would say to those thinking he isn't ready. "I feel like I'm good enough. I'm as good as anybody in the draft. I think I'm going to do a lot of developing and with help I think I'll get even better. What better place than the NBA to get better?"
The Bucks have proven to be unafraid of taking teenage players considered to be projects, as evidenced by the selection of Giannis Antetokounmpo and Damien Inglis in the past two drafts.
One of Looney's weaknesses is his inability to put the ball on the floor and create his own shot, which would limit him to the power forward position. However, McKinney said he was impressed with the improvement Looney has made in that area.
"You see with our roster as we continue to improve, we have a lot of players that can play several positions," McKinney said. "Kevon can certainly do that. He's a power forward right now, but today we saw he's improved his ability to put the ball on the floor and create shots for himself."
A clear strength of Looney's is his ability to rebound. He led all NCAA Division I freshmen in double-doubles with 15 and grabbed double-digit rebounds in 16 of his 36 games.
"I have great faith in my rebounding ability," Looney said. "I've watched other great college rebounders make the transfer over that weren't even that big like Paul Millsap or Kenneth Faried, so I think I can be in the mold like that."
McKinney feels rebounding is one statistic that translates immediately from college basketball to the NBA.
"He's found his niche," McKinney said. "He understands scoring is important, but rebounding the basketball is something that will get you on the map, too." 
The Bucks set up Thursday's workout in part to challenge Looney with big, experienced forwards, with Michigan State's Branden Dawson, Northern Iowa's Seth Tuttle and Oklahoma State's Michael Cobbins participating.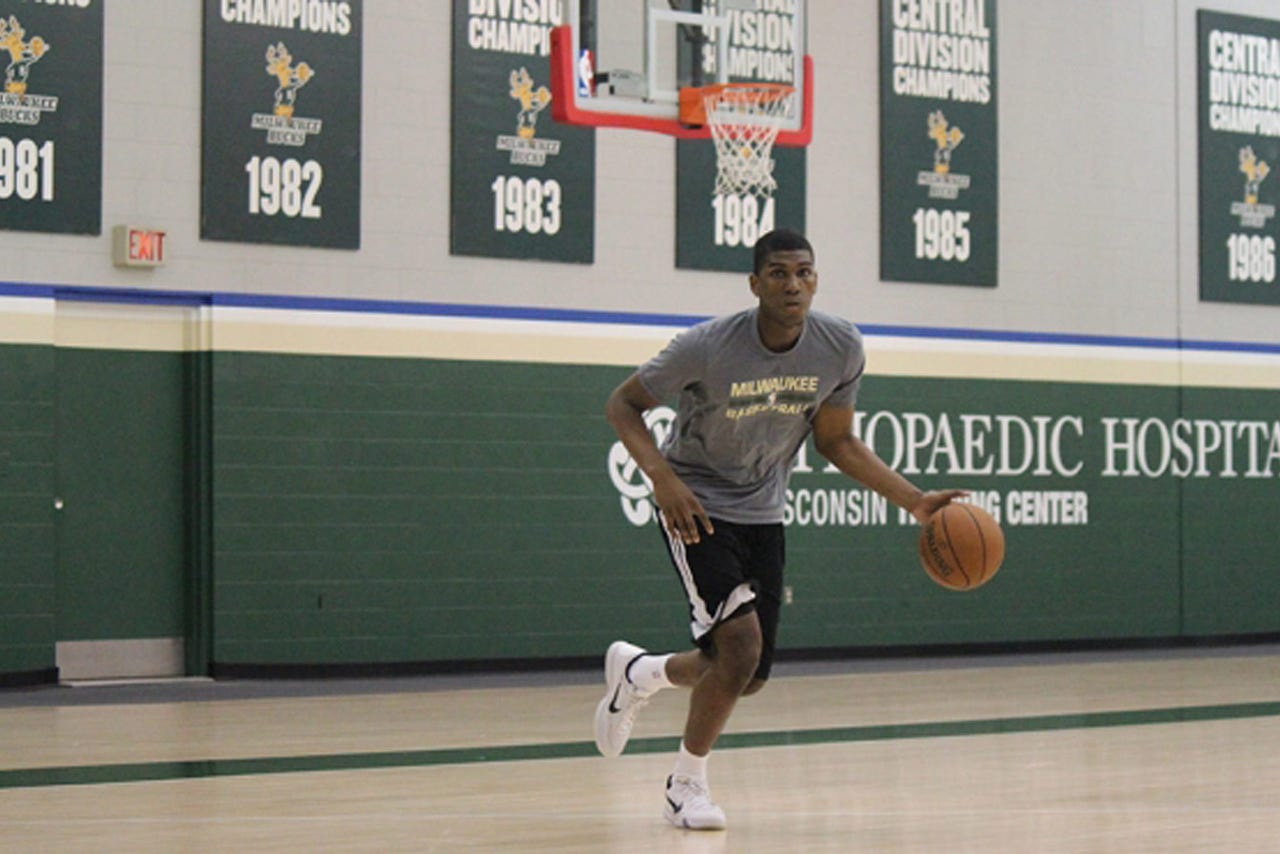 At 6-foot-9 and 220 pounds with a 7-4 wingspan, Kevon Looney has appealing NBA measurements.
Matt Carlino of Marquette and Jesse Morgan of Temple were the guards in attendance.
"He's been on our radar, even when he was in high school and we couldn't watch his high school games," McKinney said of Looney. "We've been following him since that point. He had a very good year.
"Any time you can go into a major program like UCLA and get to the tournament, they overachieved in some people's minds this year, but he averaged a double-double. That's very impressive. He's only going to get better. He's 19 years old and has a tremendous amount of upside."
Now the question remains if the Bucks are willing to wait on the upside if Looney falls to them in the draft.
Looney has already held workouts for Oklahoma City, Phoenix, Utah, Detroit, Miami and Atlanta. NBADraft.net has him going No. 23 to Portland, while Draft Express has the Bucks taking him at No. 17.
"I think I'm going to be able to contribute a lot," Looney said. "I know it's going to be a lot harder, I know when I come in it's going to be a lot different, I'm going to have a lot to learn, but as the season goes on and I get some NBA coaching and strength and development I think I can make a big contribution.
"I would love to go home. I love my city and would love to play for them."
Follow Andrew Gruman on Twitter
---