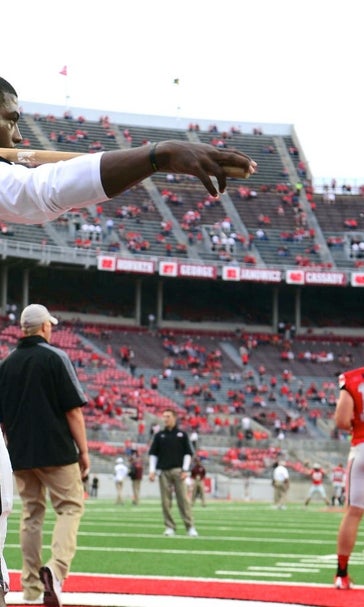 Miller recovering as Barrett stars for Buckeyes
BY Marcus Hartman • November 23, 2014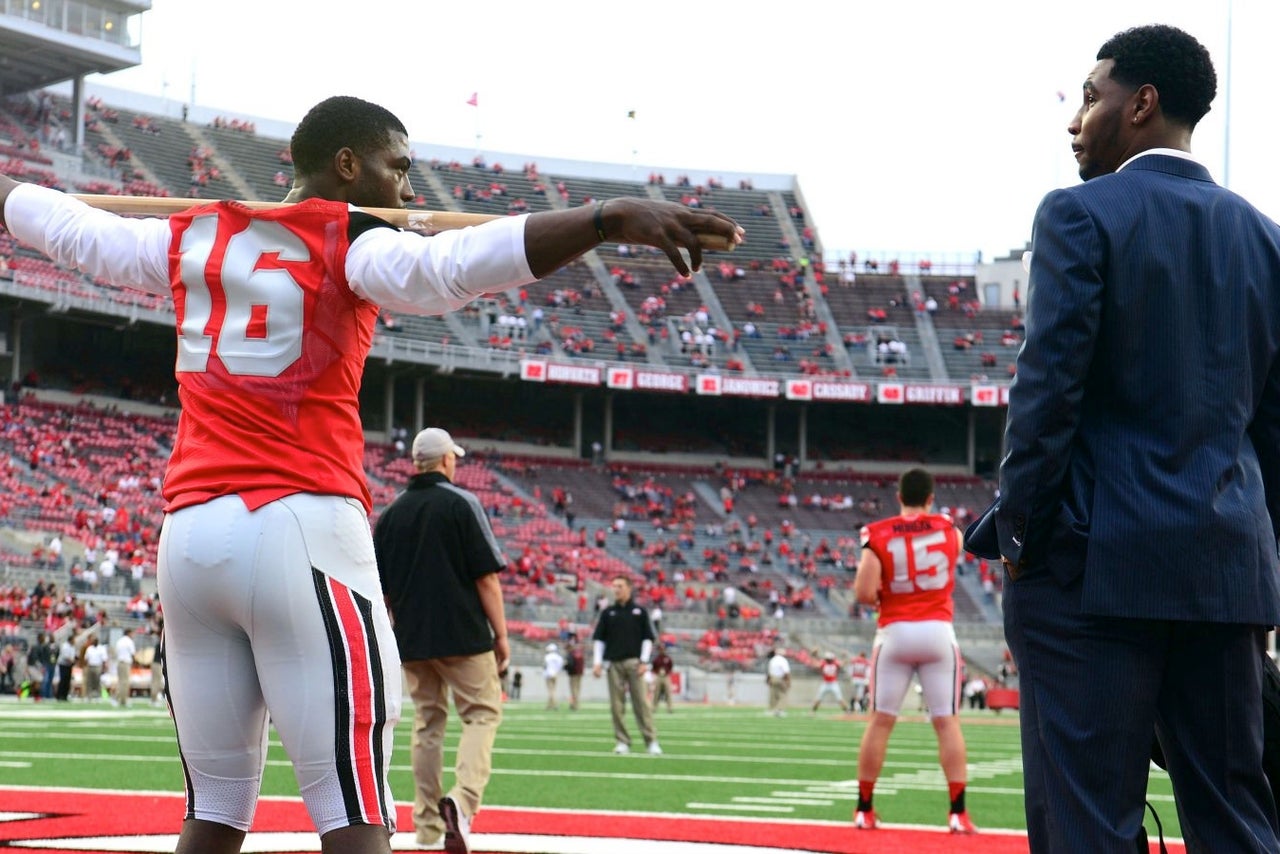 While J.T. Barrett continued his assault on the Ohio State record books this weekend, the Big Ten Network was busy gathering information on the quarterback he is replacing this season. 
Lisa Byington reported on her blog Sunday morning being told by Doug Calland, the head trainer for the Buckeyes, that Braxton Miller is working six days a week on his rehabilitation from major surgery to repair the labrum in his right (throwing) shoulder.
Per Byington, the senior continues to progress, having regained range of motion and moving on to resistance training.
"He is close to throwing foam balls and nerf balls, but is still about a month away from being cleared for any sort of 'real' football throwing," Byington wrote.
Also check out Byington's full blog post for an interesting telling of the story of how Barrett was recruited to Ohio State from Wichita Falls, Texas.
Barrett has done a remarkable job since being elevated to a starting role less than two weeks before the Buckeyes opened the season against Navy.
The redshirt freshman's latest exploits include completing 25 of 35 passes for 302 yards and four touchdowns Saturday as Ohio State rallied to beat Indiana 42-27. He also ran for 78 yards and broke Miller's school record for total yardage in a season (3,310). Barrett finished the day with 3,507 yards so far through 11 games.
Barrett also broke Troy Smith's single-season record of 30 touchdown passes (set in 2006), finishing the day with 33, and tied Drew Brees' record for total TDs accounted for in a season (42) by a Big Ten player.
Follow on Twitter @marcushartman
---