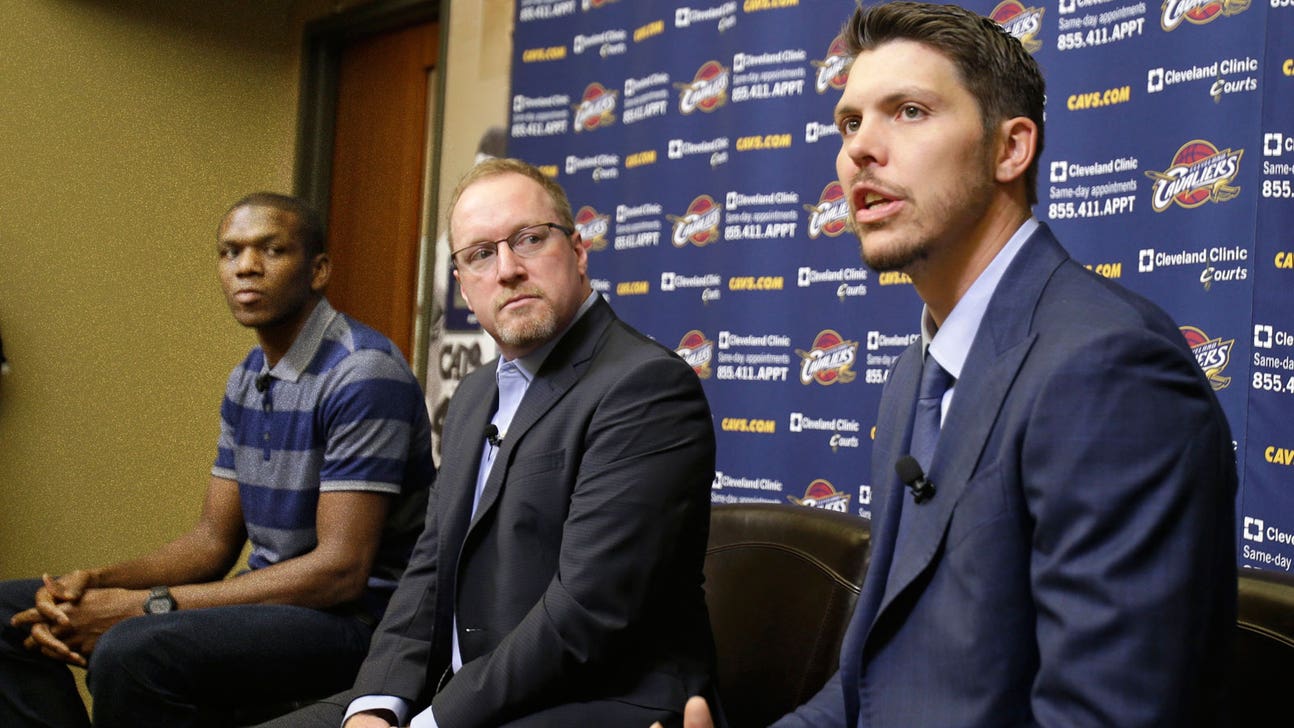 Miller, Jones more proof LeBron, Cavs aim to win big now
Published
Aug. 6, 2014 2:15 p.m. ET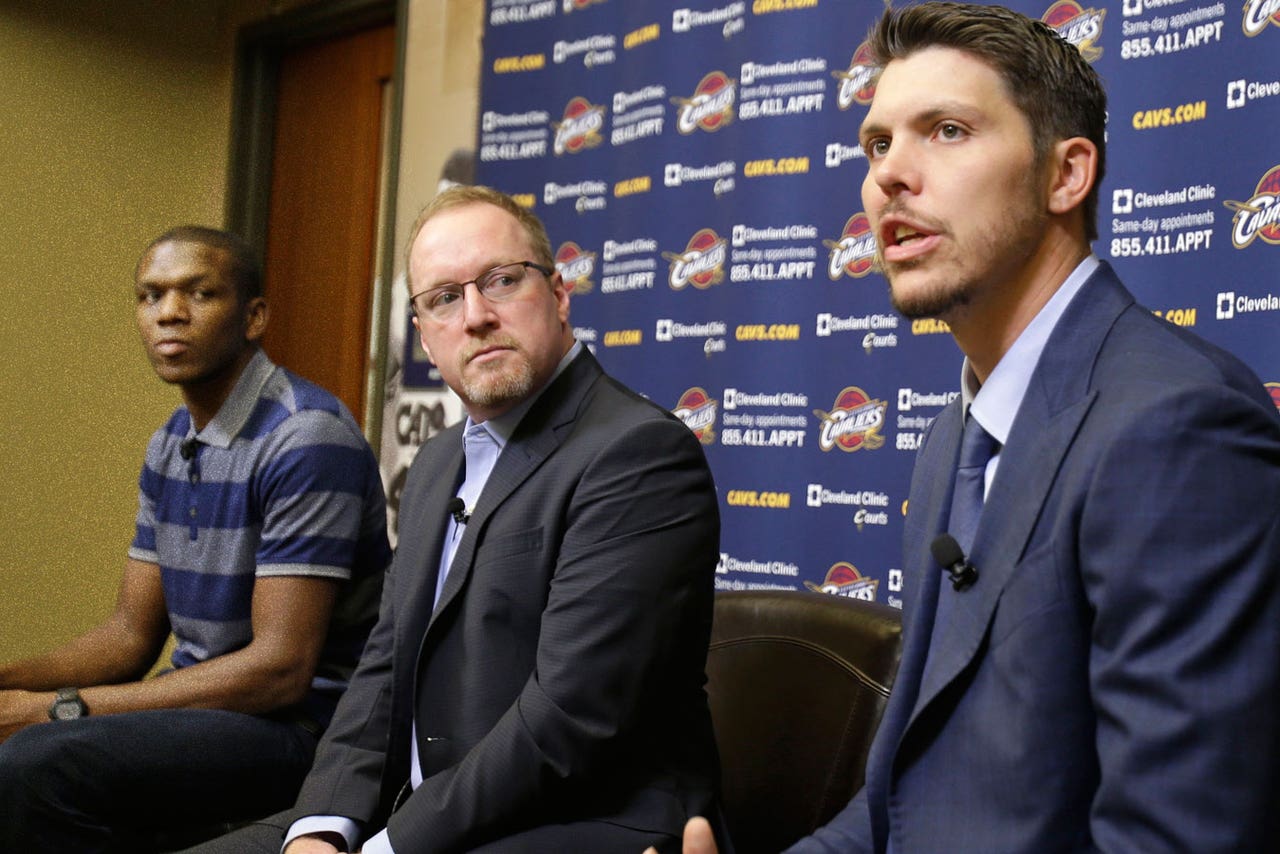 INDEPENDENCE, Ohio -- Mike Miller and James Jones aren't NBA superstars, but they are veteran role players.
And when you're talking about a team with LeBron James, veteran role players are pretty important.
Miller and Jones were introduced to the media (and therefore, fans of the Cleveland Cavaliers) on Wednesday -- or about three weeks after everyone already knew the unrestricted free agents had signed. But the timing here is irrelevant.
What really matters is the Cavs of 2014-15, and the fact that they are taking shape as a team with James and a real surrounding cast.
This is the new reality, and meeting Miller and Jones only makes it that much more authentic.
For many Cavs fans, it all might still be like some strange dream. It may not have sunk in yet. It may seem surreal LeBron really has returned. It may feel weird to welcome some of his old friends from the Miami Heat. And it may be difficult to grasp the concept of immediate success, to quit worrying about high draft picks, to forget about words of the past such as "assets" and "process."
These are the new Cavs. Their time is now.
Miller and Jones are part of that. They have playoff experience. They have Finals experience. They own championship rings.
Last year, the Cavs had zero players with rings. So far next season, they have three. LeBron is one. Miller and Jones are the others.
How about that? You Cleveland Cavaliers are thinking championship.
"When you talk about winning a championship, it's an inexact science, but the components that are required are consistent," Jones said. "You need youth and you need athleticism. You need basketball IQ, you need chemistry and you need shooters and skill."
There's more.
"More importantly, you need a culture of winning," Jones added. "The only way to establish a culture of winning is to have winners."
Again, James, Miller and Jones have all won meaningful games, games the Cavs haven't seen during the previous four seasons. Games in May and June.
Last year at this time, we were wondering if the Cavs could make the playoffs. It was a fair debate. An eighth seed seemed within grasp. The Cavs failed to get it.
THE HOTTEST
Check out the hottest NBA dancers. Which ones are your favorites?
Their aspirations are considerably higher this year. The best player in the game is here. This isn't about waiting for five years down the road. This is about winning -- a lot. This is about savvy, leadership and guts when it means the most.
Miller and Jones match those descriptions.
"These guys fit everything we're trying to do and everything we're about," said Cavs general manager David Griffin.
He then referred to Miller and Jones as "pieces we absolutely had to have."
Prior to James' announcement he was returning to Cleveland, Griffin had mapped out a plan to put the Cavs back in contention. Maybe not championship contention -- but at least true playoff contention.
Griffin wanted guys who were ready. He wanted guys from winning programs. He wanted veteran shooters to complement youngsters such as Kyrie Irving, Dion Waiters and Tristan Thompson. Throw in a passer like LeBron, and perimeter marksman become even more prized.
That's Miller and Jones.
Miller, 34, is 6-foot-8 and spent last season with the Memphis Grizzlies. He played in all 82 regular-season games, coming off the bench to score 7.1 points and shoot a sizzling 46 percent on 3-pointers.
Jones, who turns 34 in early October, was used considerably less with the Heat. He played in just 20 regular-season games -- but 15 in the all-important playoffs. In those 15 games, he averaged 3.5 points and buried 47 percent of his threes.
Read: The purpose of Miller and Jones is obvious. Get open, allow James, Irving and others to create, receive the pass, then knock it down, baby. That just happens to be what Miller and Jones do best.
It just happens to be what the Cavs wanted. And it just happens to be something every championship contender, every team with LeBron James, simply must possess.
---