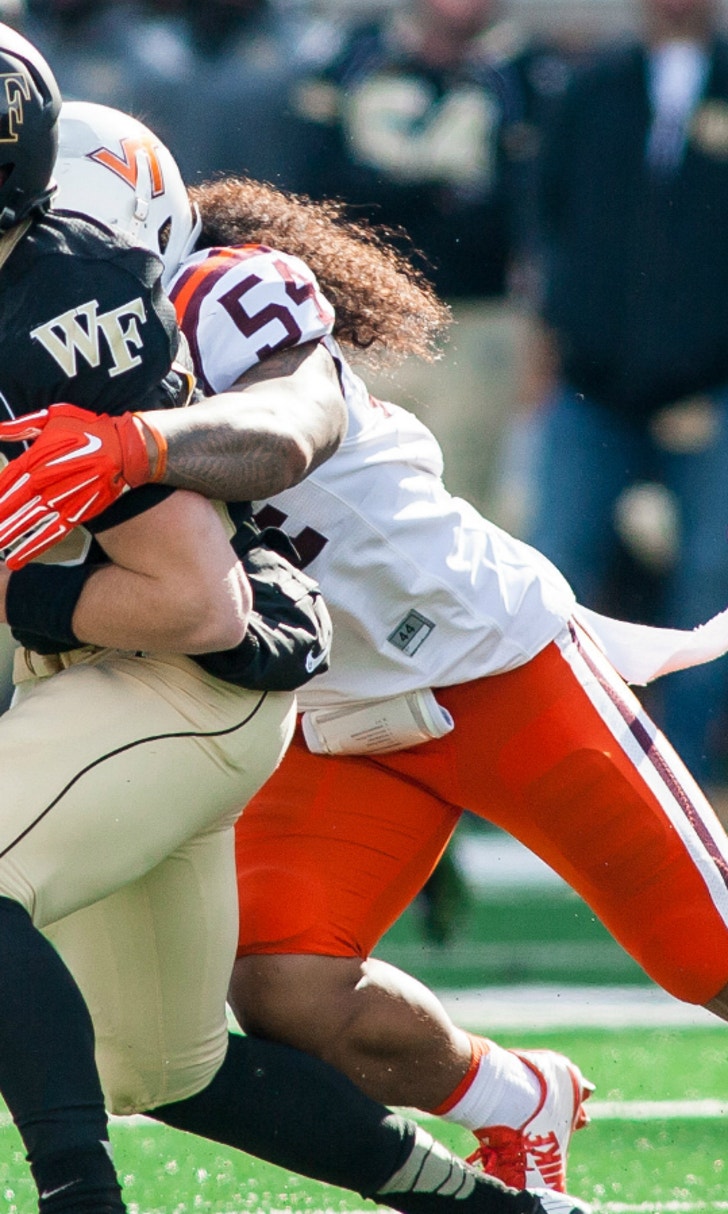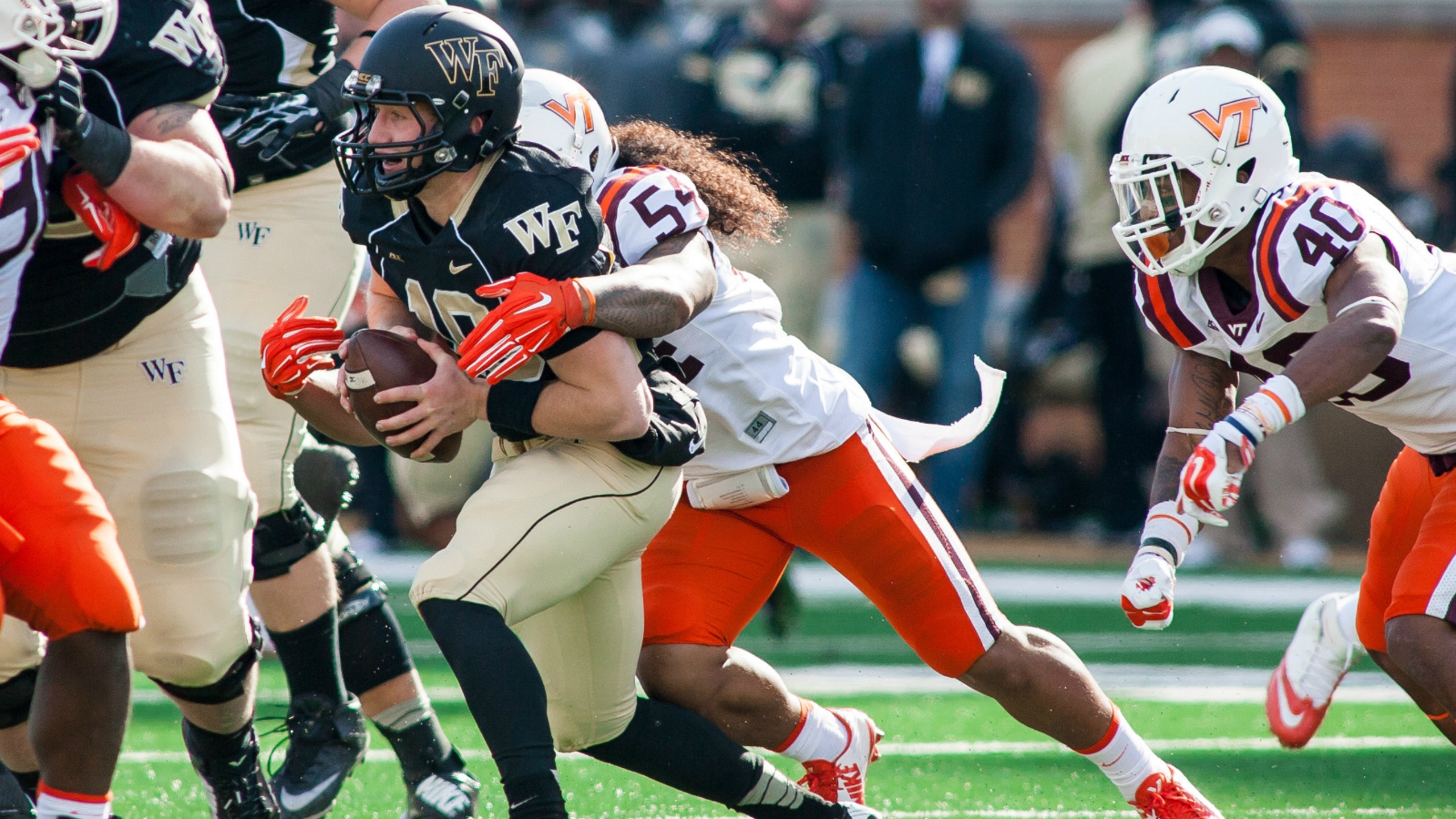 Military Bowl breakdown: Virginia Tech-Cincinnati
BY foxsports • December 17, 2014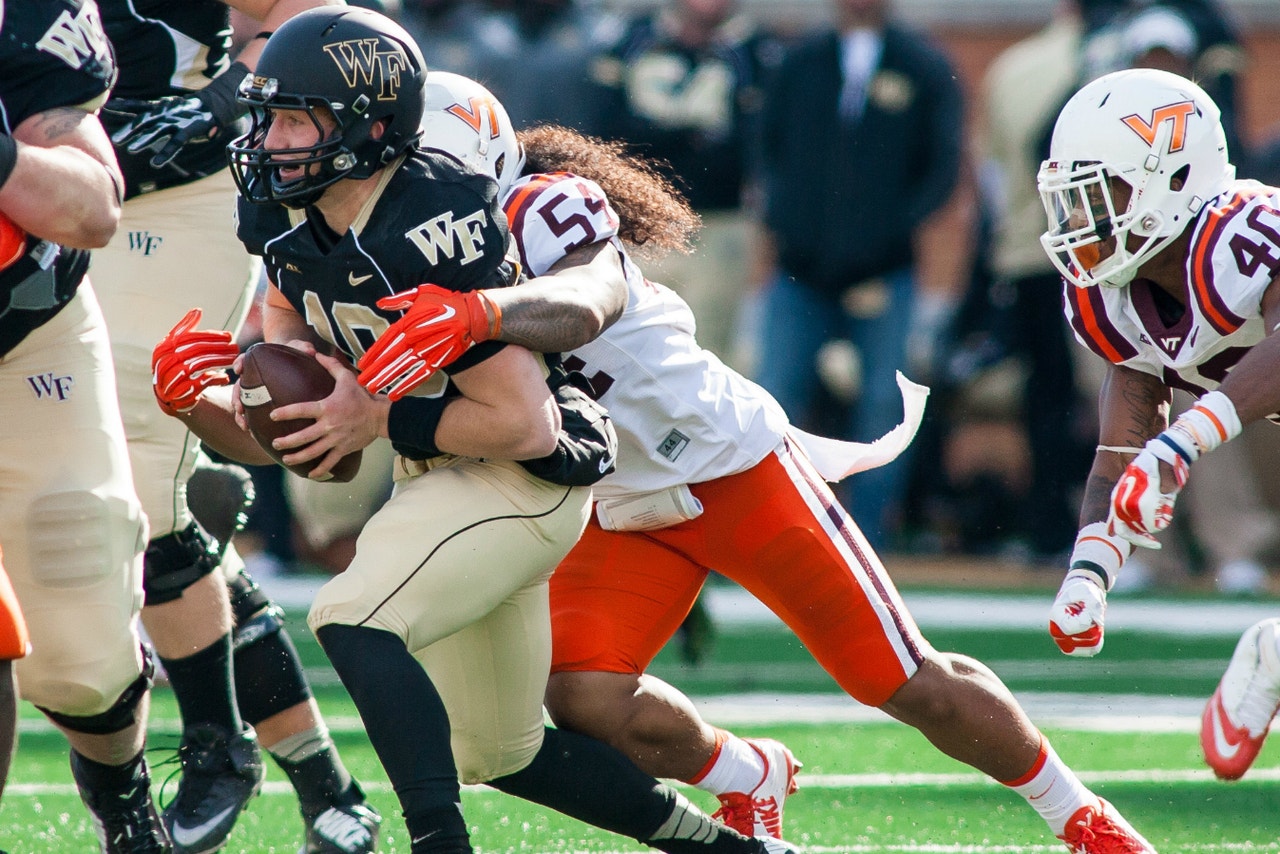 Virginia Tech's offense has not been able to move the ball consistently or effectively against almost any opponent. But there's good news for the Hokies in that they'll be facing Cincinnati's 102nd-ranked defense. The only other team with a worse defense that Virginia Tech has faced all year is North Carolina, and the Hokies won that game easily.
Still, Virginia Tech's main obstacle to moving the football has often been the Hokies themselves as ill-timed penalties, mistakes and miscues have been as much a factor in their inability to move the football as their shaky offensive line and opposing defenses have.
Gunner Kiel, Cincinnati
Cincinnati's sophomore quarterback has had a very good season, and he particularly got comfortable towards the end of the year as the Bearcats won seven straight to end the season. He finished the year completing 60.2 percent of his passes for 3,010 yards, 30 touchdowns and 11 interceptions. But Virginia Tech's defense is still very good, and Bud Foster knows how to make life darned near impossible for opposing quarterbacks. The Hokies' pass rush is excellent, and Kiel has had issues against some of the more athletic defenses he's faced (averaging just 6.2 yards per attempt and throwing three touchdowns to three interceptions against Miami).
3.74: In Virginia Tech's now somewhat infamous 6-3 overtime loss at Wake Forest, the Hokies averaged 3.74 yards per play. It was the worst they'd been since a three-game stretch to end 2012 and begin 2013 against Virginia, Rutgers and Alabama where they averaged 3.19, 2.72 and 3.59 per play, respectively. Somehow, the Hokies went 2-1 in those games.
6: Cincinnati's defense has allowed as many as 10.35 yards per play (!) to Miami and as few as 2.39 (at Connecticut). The Bearcats, though, have allowed six or more in six games this year but just twice in the final seven games (all wins).
15: During Virginia Tech's three-game losing streak this season in ACC play, the Hokies managed just five sacks. They had 15 sacks in their final three ACC games and finished the nation fourth in that category with 46.
9: Virginia Tech finished with just nine passing plays of 30 or more yards this season, tied for 119th nationally. Cincinnati's defense has allowed 20 such plays. Virginia Tech actually had 121 pass plays of 10 or more yards but just 27 of 20 yards or more.
140: Conversely, Cincinnati's offense has 23 pass plays of 30 or more yards and Virginia Tech's defense has allowed nine such plays (though most came earlier this season). The Hokies allowed just 31 pass plays of 10 or more yards, which ranked 31st nationally, while Cincinnati had 140 such plays.
Tough to say. It's been almost impossible to predict all year which Virginia Tech team will show up. The Hokies have to be feeling good after keeping their bowl streak alive, and there's pride on the line for them after Cincinnati beat them at FedEx Field a few years ago. But Cincinnati won seven straight to end the year and will undoubtedly be eager to prove what they couldn't against the other two Power 5 teams they faced this year -- that they belong.
If Virginia Tech's offense shows up just enough, this game won't even be particularly close because the Hokies' defense is that good. But that's been a big "if" this year.
---