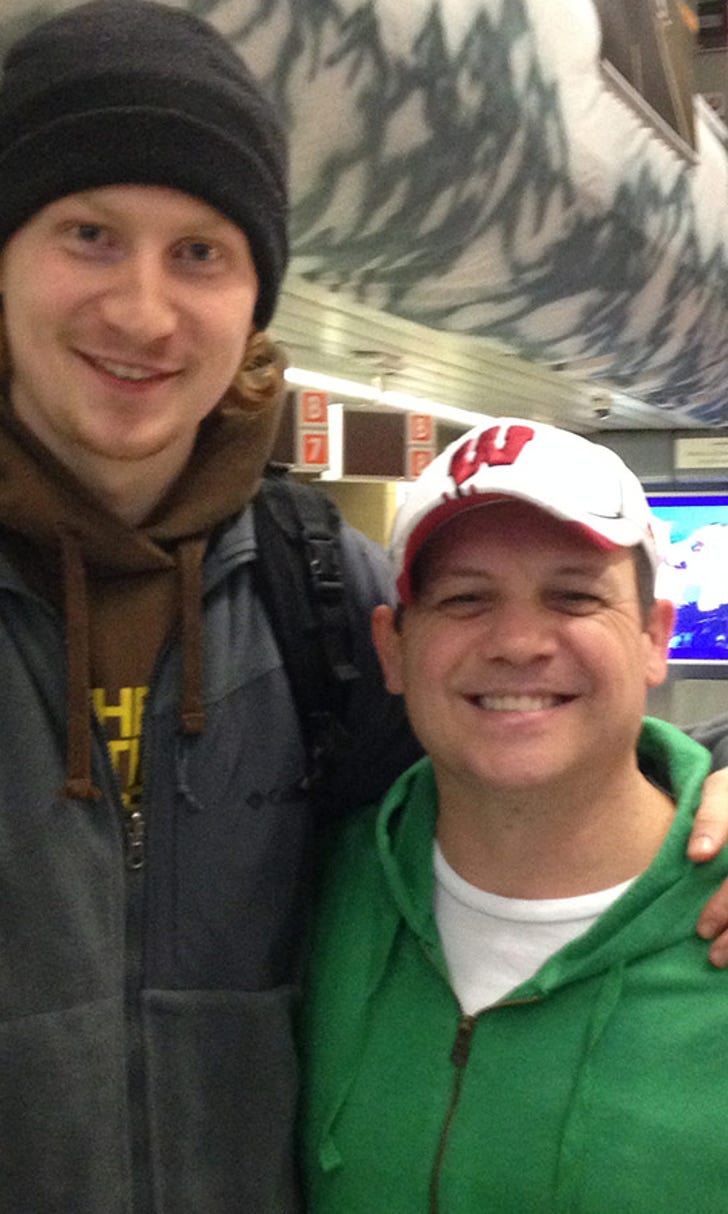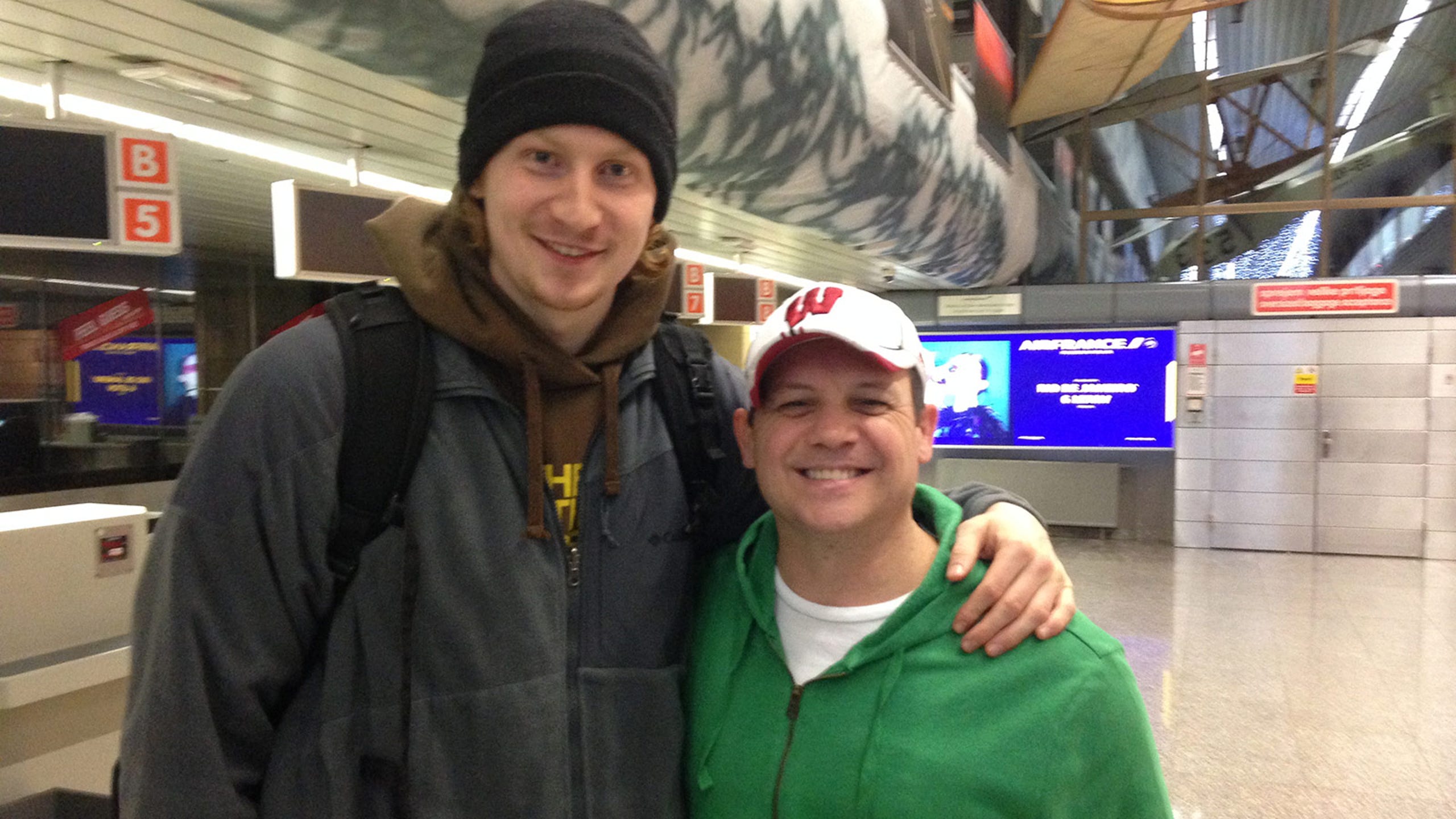 Mike Bruesewitz: An unlikely friendship
BY foxsports • February 5, 2015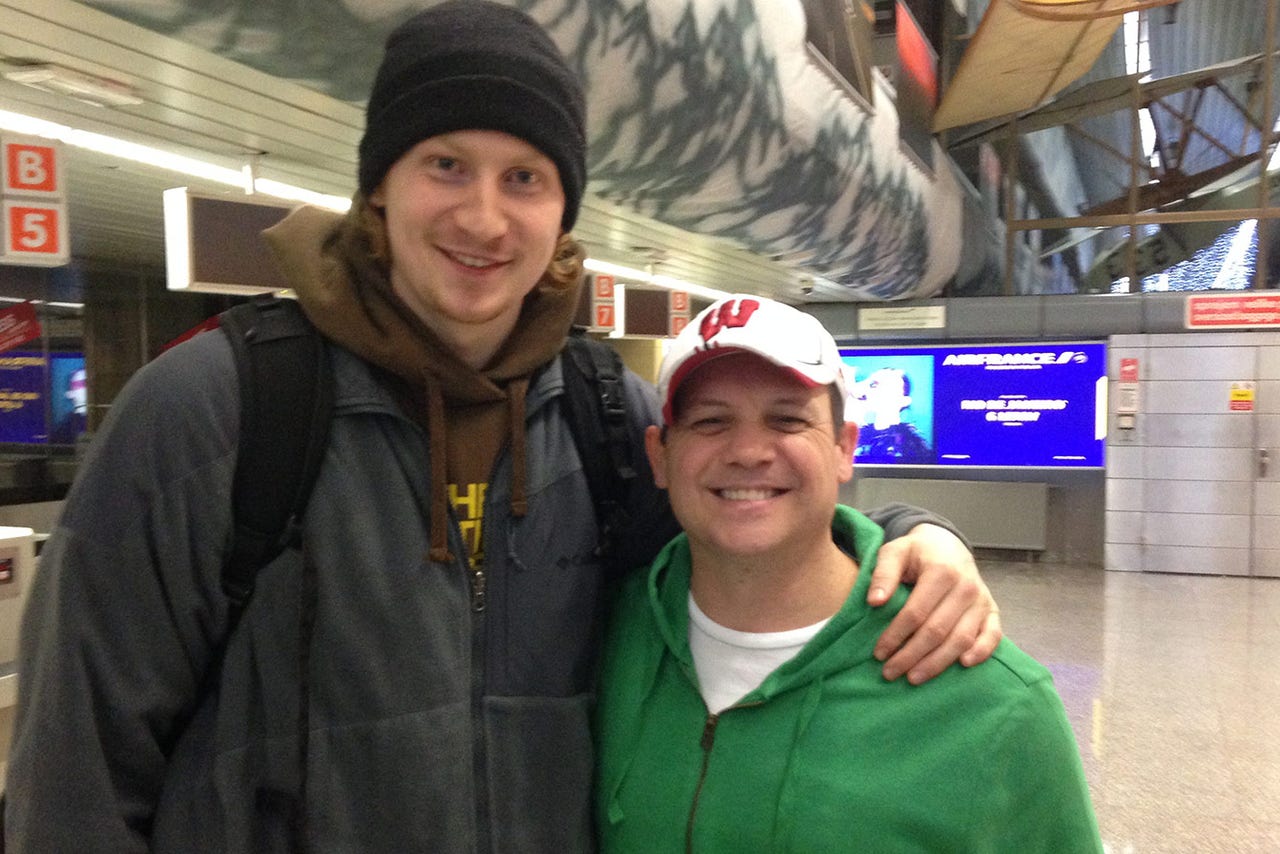 My second season has taught me a ton about the world of professional sports and how to cope with jumping into new situations in life. I made the decision to play in a tiny town in the small country of Slovenia, which I knew almost nothing about except for what I was able read on Wikipedia and see using Google Earth. I was hoping to create some new friends and be a culture chameleon by living in my second new country in less than a year. I found this second time around to be much harder than my first year but I am happy to say I made at least one friend and it came from an unlikely source.
A week into my newest adventure I was messaged by a man named Monte Barlow, who told me he was an American living in Slovenia about 20 minutes from me. He said if I ever wanted to grab lunch or need any help with anything to not hesitate to ask. This turned out to be the greatest message I would receive during my time in Slovenia.
I immediately messaged him back and asked him when he would be free for lunch and promptly set a time to meet the next day right after my morning practice. I was seriously giddy with excitement because I was about to have a conversation in English with no Slovene mixed in at all, and hopefully a partial understanding of my sarcastic nature. (Small point: sarcasm is completely lost on the Slovenian culture or at least it was with those I interacted with.)
I was still living in the hostel at the time so I took the short walk downstairs to meet Monte for lunch. We sat down and got right into the basic questions of where we are from and why are we here. It was pretty obvious why I was in town, and it was not the circus down the street. I asked Monte a very simple question "Why Slovenia?" and his response was something that scared me a little bit. Monte calmly stated "because it was something God told me to do."  Monte and his family are missionaries from Oklahoma and were on their second stint in Slovenia.
There were two things that immediately entered my mind with all this new information; 1) Keep the curse words to a minimum 2) Oh $@#!, the one person who could help me in my very isolated situation is a holy roller who is going to push his beliefs on me, which I find extremely annoying.  I was brought up in a home that felt religion was a personal choice and organized religion plays no significant role in my life, but I also do not judge and was willing to give Monte a chance.  There were no better alternatives and if I wanted to find some sliver of normal in this new country I would have to figure out a way to make this work.
To my surprise Monte never brought up any other religious topics to me for the rest of our meal, and we actually had a great conversation covering a wide range of topics from American media to World War II history. I found out Monte was very well read and had a ton of life experiences that I knew nothing about and we got along very well. He graciously invited me to go out to lunch with him and his family during my next day off, which always came on Sunday. 
Monte introduced me to his wife and two of his four children that were still at home. Monte's two boys were Philip (11) and Micah (17) and I had a great time with all of them. We played with guns, took shots of brown liquor and field-dressed plenty of cats. We also enjoyed some quality time playing FIFA, and teaching the boys the finer points of cribbage and Texas hold'em (clearly I was a great influence).  The most interesting thing for me  was being on the outside of the brotherly dynamic that I was a part of when I was growing up, since my brother and I have roughly the same age gap as Micah and Philip.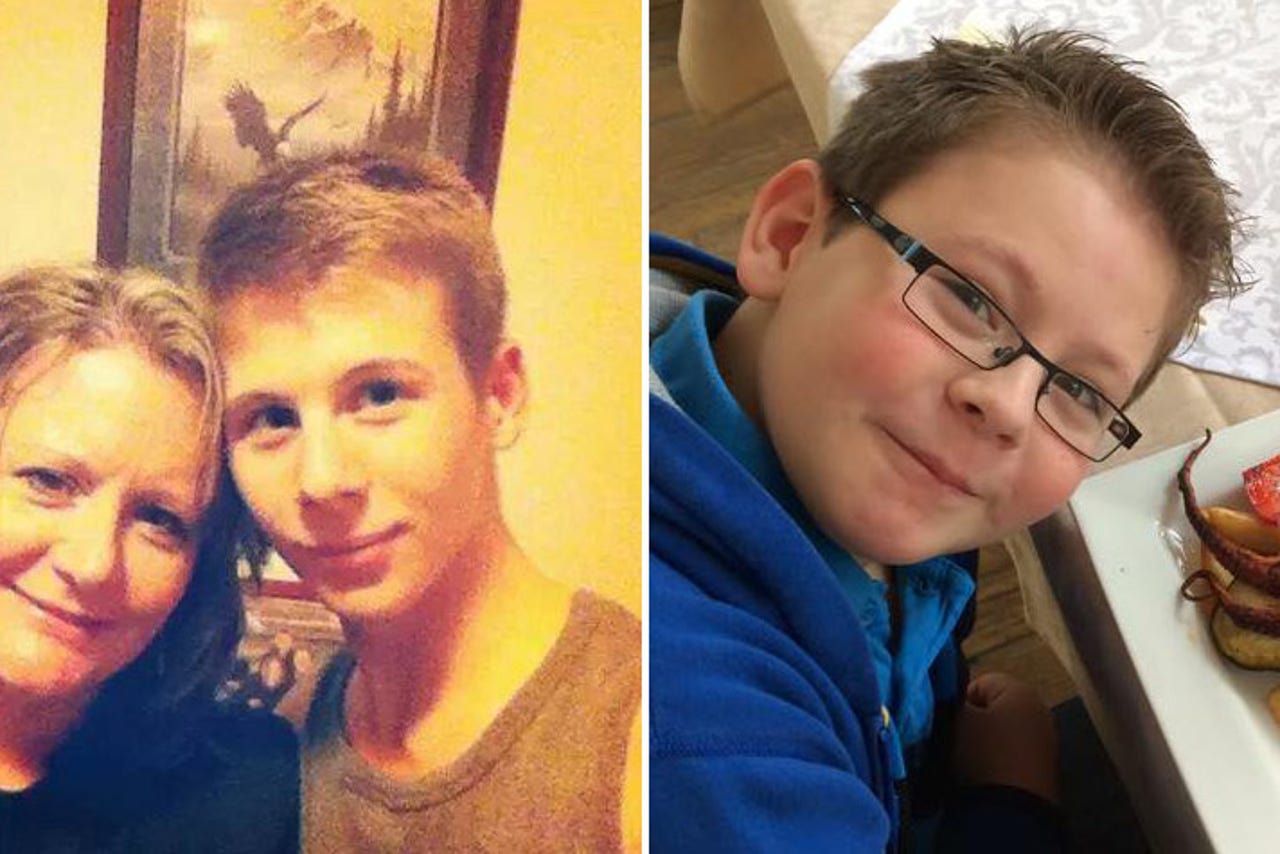 Christa and Micah (left) and Philip.
After a successful first trip into their home, Monte graciously invited me back the following Sunday and for the next two months I would find myself in the home of the Barlows as a welcome change to the monotony that my everyday basketball life was treating me to. Honestly, those Sundays were one of the few things that I looked forward to during my time in Slovenia and without them I feel I would have found myself sliding down a deep and dark rabbit hole of depression.
In the next blog I will discuss what it's like to be cut, as well as my last few days in Slovenia before arriving back home just in time for my first Christmas with no athletic obligations in 5 years.
(Note:You can find the archive of Mike Bruesewitz's Imported Bru stories and photo galleries here.)
---