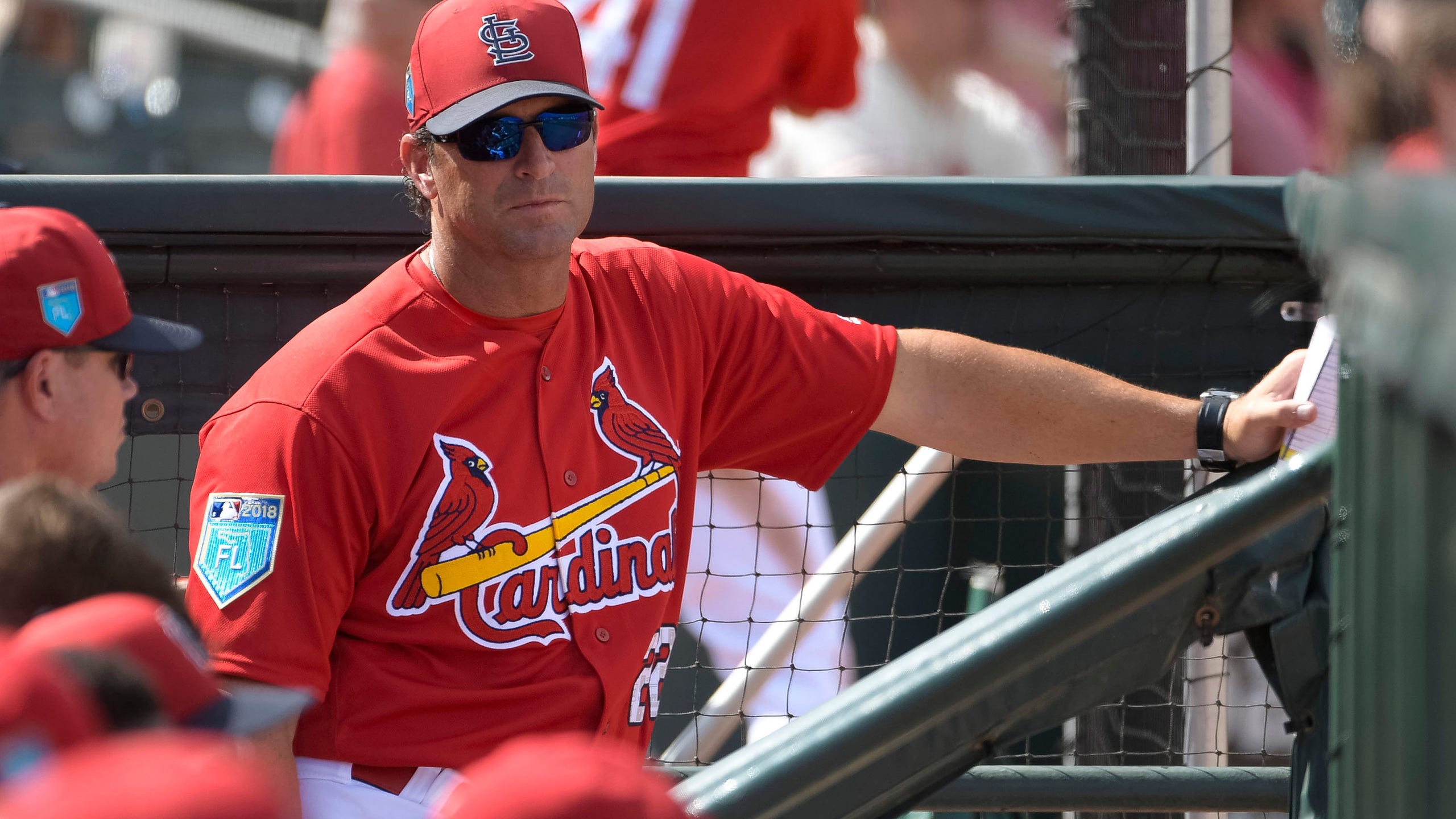 Mike and Tate Matheny enjoy rare chance to compete on same field
March 2, 2018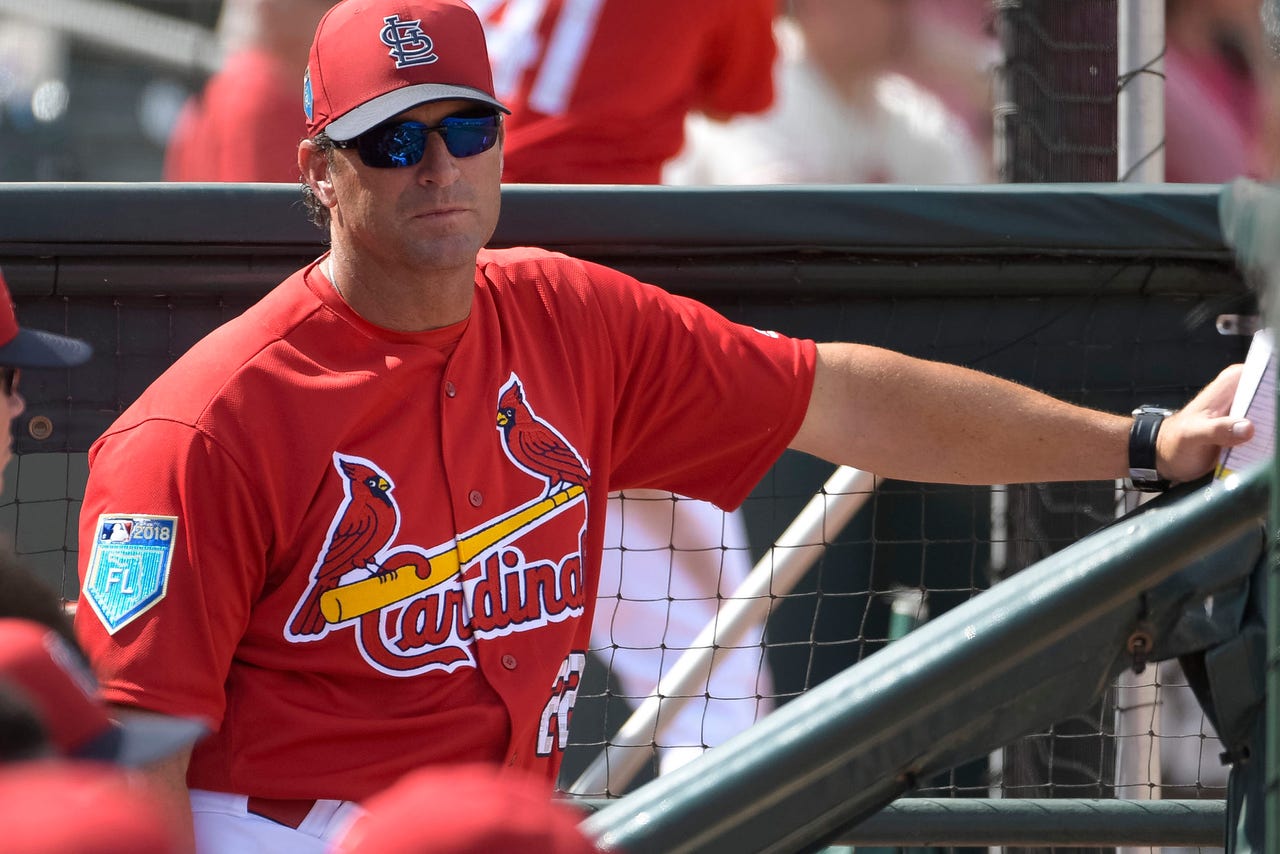 JUPITER, Fla. -- St. Louis manager Mike Matheny stumbled through an answer about the Cardinals' starting double-play combination and motioned toward the batting cage.

"It's distracting, isn't it?" he said with a proud smile. "I haven't seen him hit in a while."

Boston prospect Tate Matheny took a couple more hacks before stepping out of the cage. Father and son exchanged a nod and a smile.

"I didn't have time to talk to him," said the 24-year-old outfielder, the oldest son of the St. Louis manager. "He seemed a little busy. And once he was done I was trying to get my shagging in. It was a cool little smile back and forth. We'll get to spend this evening together, which is nice."

Selected by the Red Sox in the fourth round of the 2015 amateur draft, Tate likely will start the season at Double-A Portland. The Red Sox called him up for Friday's game and he hit leadoff as the designated hitter in Boston's 9-6 win.

Tate walked three times, struck out and grounded out while playing all nine innings. He scored from first on Andrew Benintendi's double when right fielder Yairo Munoz threw wildly back to the infield.

"I wanted his dad to see him leading off and get as many at-bats as possible," Red Sox manager Alex Cora said. "I know during the season, no way he's going to be able to see him, so I think this is a good way to at least see him get four at-bats and perform."

Mike appreciated the gift.

"That's just first class," he said. "Can't even put it into words."



Tate hit .266 with seven homers, 76 runs and 27 stolen bases at Class A Salem of the Carolina League last season. Matheny and his son speak frequently throughout the season and on occasion his dad watches video of his son's at-bats.

"When I can get it," Mike said.

When the Cardinals traveled to Fort Myers on Tuesday, Cora asked Tate to handle the pregame lineup card exchange, affording Tate the opportunity to greet his father at home plate. Tate entered as a late-inning replacement and drew a walk.

"His baseball IQ is a good one," Cora said. "You can see his numbers. He stole 27 bags. That's not easy to do, especially nowadays."



Walking from the dugout to the clubhouse following Friday's victory, Tate stopped along the left-field line to sign autographs. Boston president of baseball operations Dave Dombrowski walked behind him.

"The other manager didn't want to pitch to you," Dombrowski yelled. "He was scared."

Tate looked over his shoulder and smiled. He signed his name one more time, then resumed his trek to the clubhouse.

"It was fun to get out there and compete against my dad and just compete at the highest level," Tate said. "It was just fun."
---
---