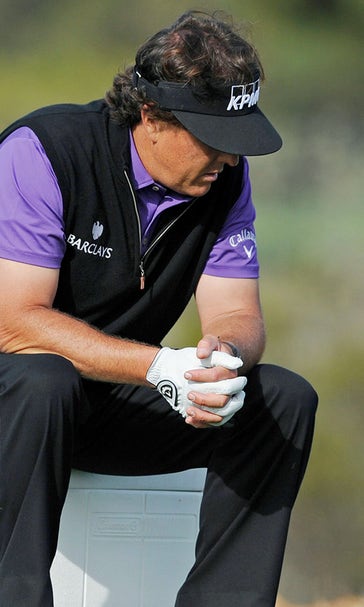 Mickelson visits back doctor in hopes of playing in Scottsdale
January 27, 2014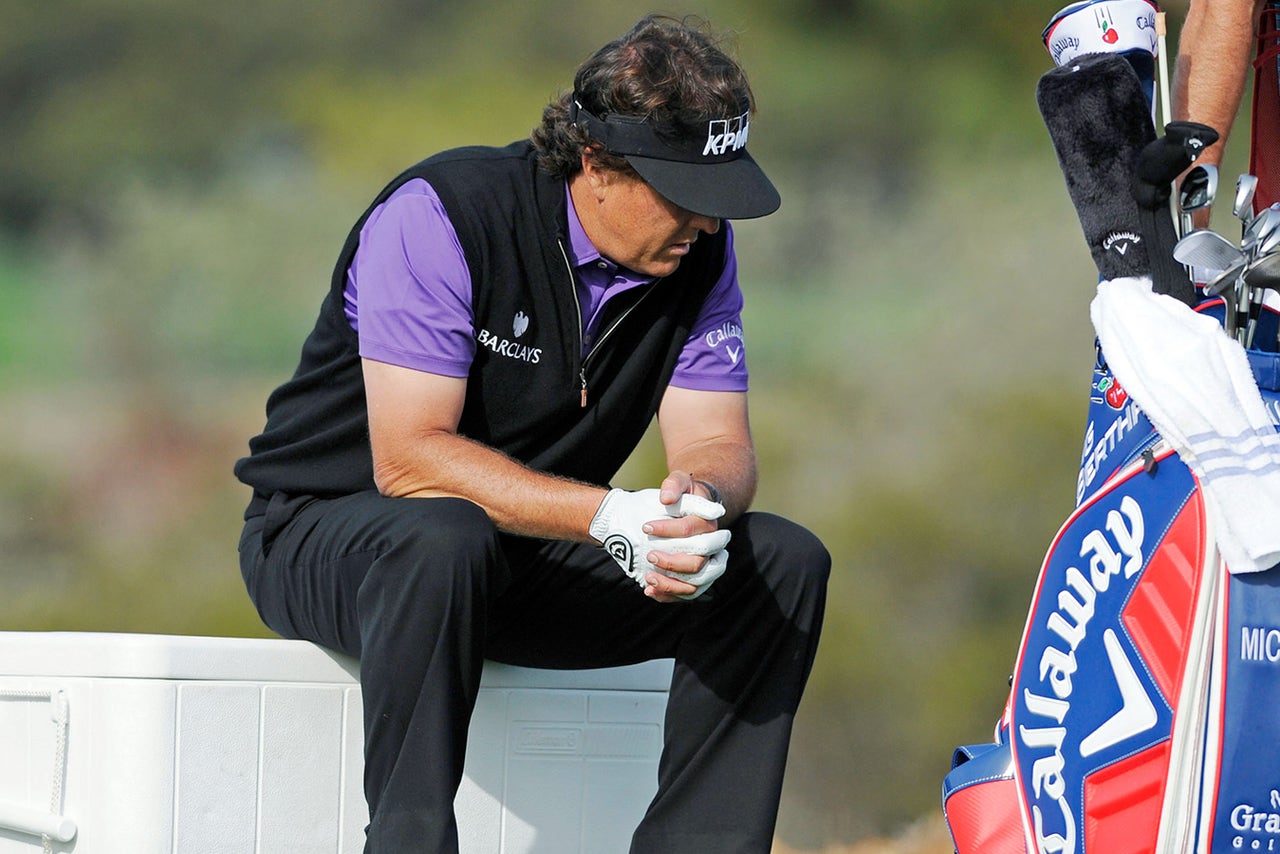 SCOTTSDALE, Ariz. -- Phil Mickelson flew to Georgia to see a specialist about the pain in his lower back, hopeful of defending his title in the Phoenix Open.
Mickelson, who first felt soreness in his back while in Abu Dhabi, withdrew after making the 36-hole cut in the Farmers Insurance Open at Torrey Pines. He said he did not want to risk getting into bad habits by compensating for the pain.
Mickelson met with Tom Boers, who told him his facet joints had locked up.
"Tom restored my mobility, but I still have inflammation that will take a week or two to subside," Mickelson said in a statement.
Mickelson nearly shot a 59 in the opening round at the TPC Scottsdale last year and went on to a wire-to-wire win. He graduated from Arizona State and once lived in Scottsdale.
He plans to fly to Arizona on Wednesday with the intention of playing.
"If it was any other tournament I'd skip it," Mickelson said. "But I'm defending, it's my second hometown and I love the event. I'll have a light practice session and if it goes well, I may try to play."
Mickelson was scheduled to play the AT&T Pebble Beach National Pro-Am the following week, where he is a five-time champion. He is not playing Riviera or the Match Play Championship because his oldest daughter is in the ninth grade at a new school and has spring break one week earlier than Mickelson's other two children.
If he were to miss these two weeks, that would mean Mickelson played only 36 holes on the West Coast Swing, where he has won 19 of his 42 events on the PGA Tour.
"I'm itching to play," he said. "But I have to look at the big picture. I have a number of tournaments I want to play and play well this year, including the majors, so I have to be realistic about how I feel in the short term."
---