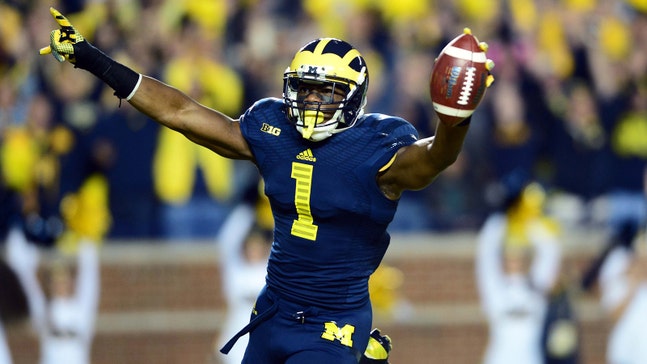 Michigan's Funchess, Clark drafted in second round
Published
May. 1, 2015 8:48 p.m. ET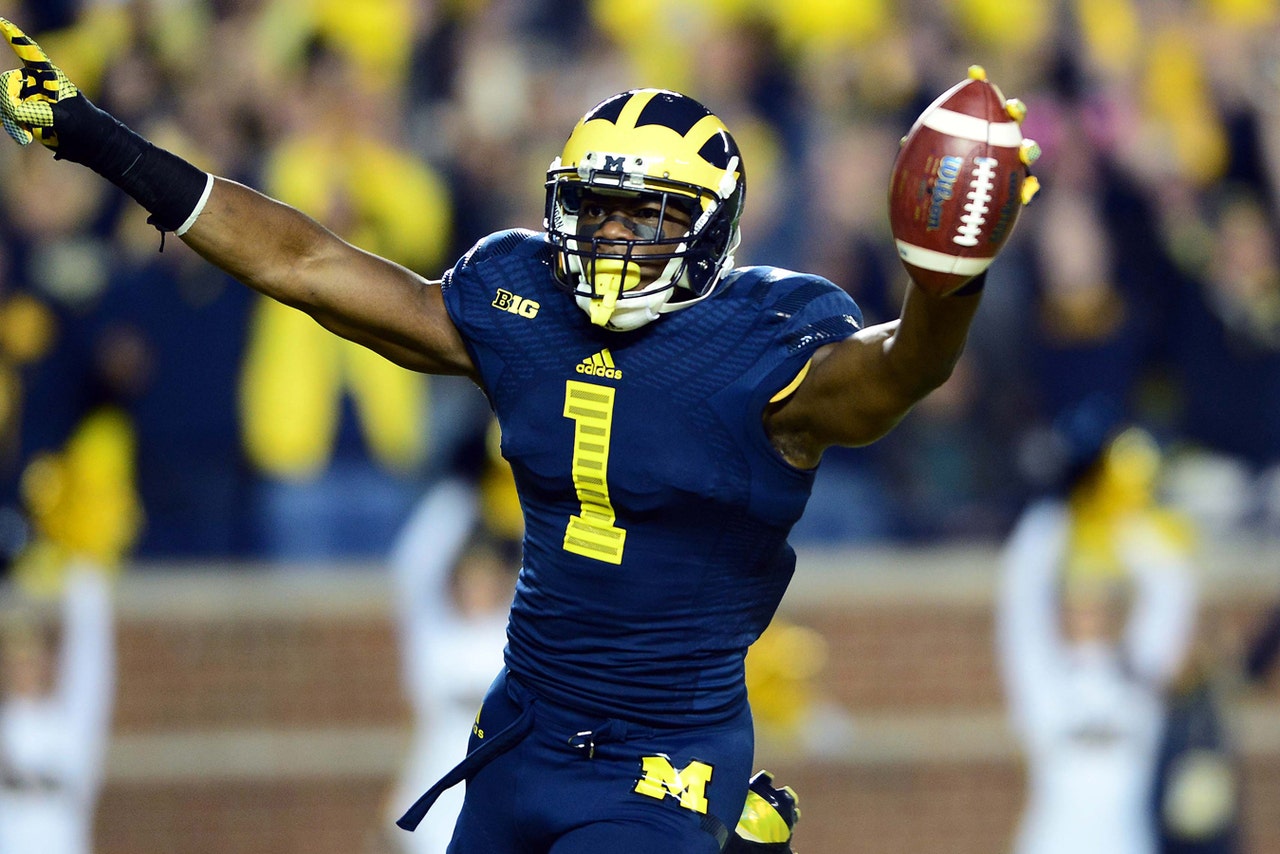 The pressure has just increased in a big way for Devin Funchess.
After a disappointing season that many analysts excused because of Michigan's quarterback situation, Funchess was drafted by the Carolina Panthers early in Friday's second round. That means he'll be catching passes from Cam Newton, one of the NFL's best quarterbacks.
The Panthers wanted Funchess badly enough to trade three picks -- the 57th, 89th and 201st -- in order to move up to No. 41.
"Funchess was a guy we had rated in the first round," said Panthers head coach Ron Rivera.
Funchess was the first of two Wolverines selected in the second round, with defensive end Frank Clark taken No. 63 by Seattle. Clark was thrown off the team in November after a domestic-violence arrest.
Funchess started his Michigan career at tight end, playing the position well enough to earn Ron Kramer's No. 87 Legends jersey. As a sophomore, though, Brady Hoke moved him to wide receiver, where he stayed through his junior season, and where he hopes to play in the NFL.
The reasons for the move were obvious -- at 6-foot-5 and 235 pounds and with good speed, Funchess presents the same matchup problems for cornerbacks as big wideouts like Calvin Johnson -- and the Panthers see the same things.
"You can't coach the size," Carolina general manager Dave Gettleman said. "He plays fast. He's a smooth and fluid big man. He's a very smart kid."
If the move had been a success, Funchess would have gone Thursday, but he never became a star wideout for Hoke and the Wolverines.
Last season, after switching to No. 1 -- a hugely important number for a Michigan receiver -- Funchess got three touchdown passes from Devin Gardner in the first half of the first game of the year. At that point, people were talking about him as a Heisman Trophy candidate and a top-10 draft pick.
But Funchess only scored one more touchdown all year, and appeared to tune out at times as Michigan's season crumbled. He played through a foot injury for most of the year, but didn't help Gardner and Shane Morris with an alarming number of key drops and bad routes that led to interceptions.
He didn't help himself with a 4.70 40-yard dash at the NFL Draft Combine, but was faster as Michigan's Pro Day and impressed the Panthers when he visited Carolina.
"He's a matchup problem, and because we had two compensatory picks in the fifth round, we felt like we could make this move to get him," Gettleman said. "We weren't happy with sitting where we were."
Funchess was expected to be a second round pick, but Clark's selection was a shock. Like Funchess, his production never lived up to his potential, but he also had major off-the-field issues that had most people expecting him to drop deep into the draft.
Clark was suspended during his sophomore season after pleading guilty to stealing a laptop from another student in his dorm, but the felony was cleared off his record after he served a year of probation.
In November, though, he was arrested and jailed on charges of domestic violence and assault after an altercation with his girlfriend. He also reportedly threatened and bumped the female hotel employee who reported the incident. Hoke immediately threw Clark off the team.
Clark is a speed rusher at defensive end, but struggles when his quickness isn't enough to get to the quarterback. Against a slow offensive tackle, he can dominate, but there aren't many of those in the NFL.
---