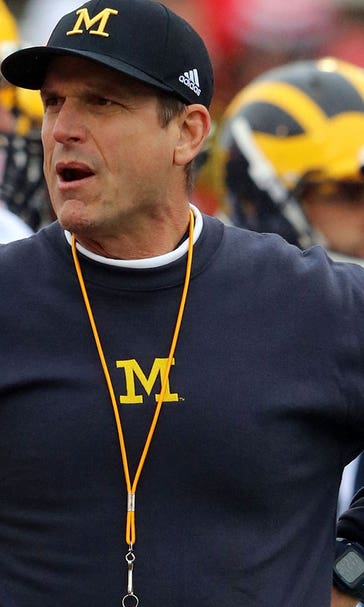 Michigan will play spring game under the lights
BY foxsports • February 19, 2016
ANN ARBOR, Mich. (AP) -- Jim Harbaugh has Michigan in the spotlight again.
The Wolverines announced Friday their spring football game will be at night for the first time. The April 1 game will serve as the 15th and final practice for Harbaugh's second spring with the Wolverines.
This month, Harbaugh is taking his players to practice in Florida during spring break, a move NCAA President Mark Emmert does not favor.
"They're having a hard time being students and doing what students want to do," Emmert said as he spoke to University of South Carolina Board of Trustee members Friday.
The Southeastern Conference has sought a rule preventing football teams from holding practices during spring break. Emmert said whether Harbaugh and other coaches can do that again in the future is a matter before the NCAA's Football Oversight Committee.
Harbaugh will likely respond to Emmert via social media as he has previously after anyone questions or criticizes him.
But in the town in which he grew up and at the school where he played quarterback three decades ago, the Harbaugh can seemingly do no wrong. The coach's plans Friday included signing autographs at a downtown store and giving a pep talk at a charity event.
---