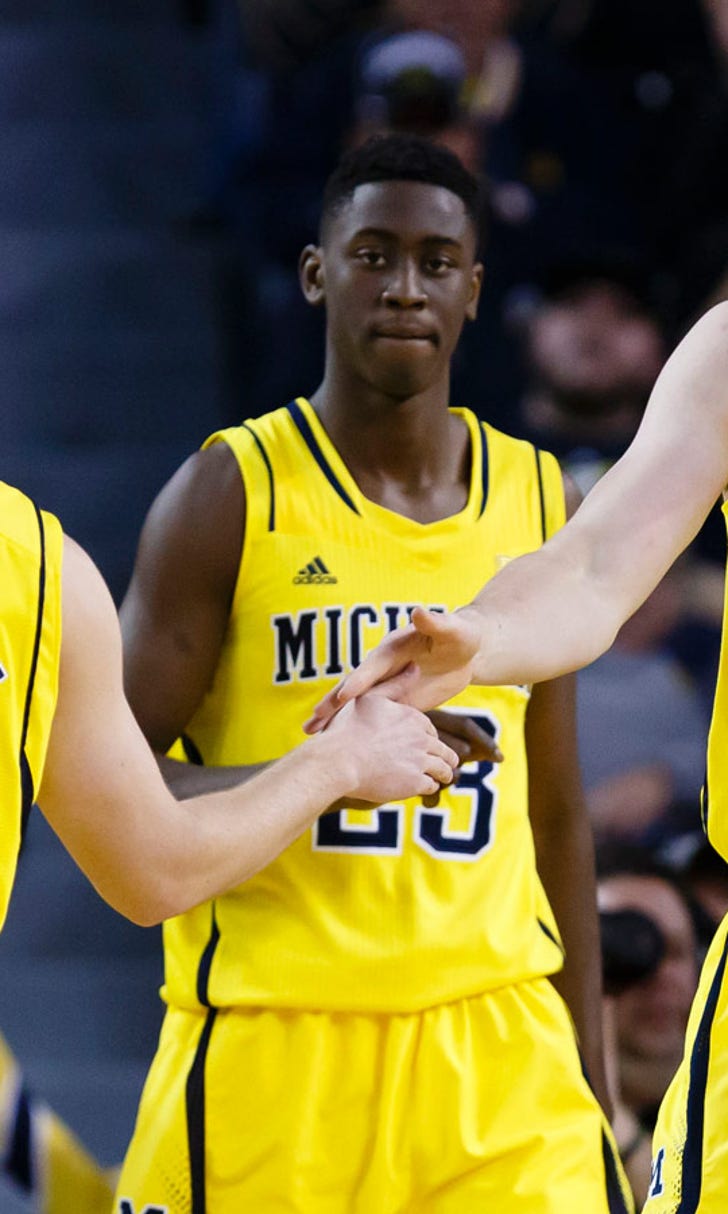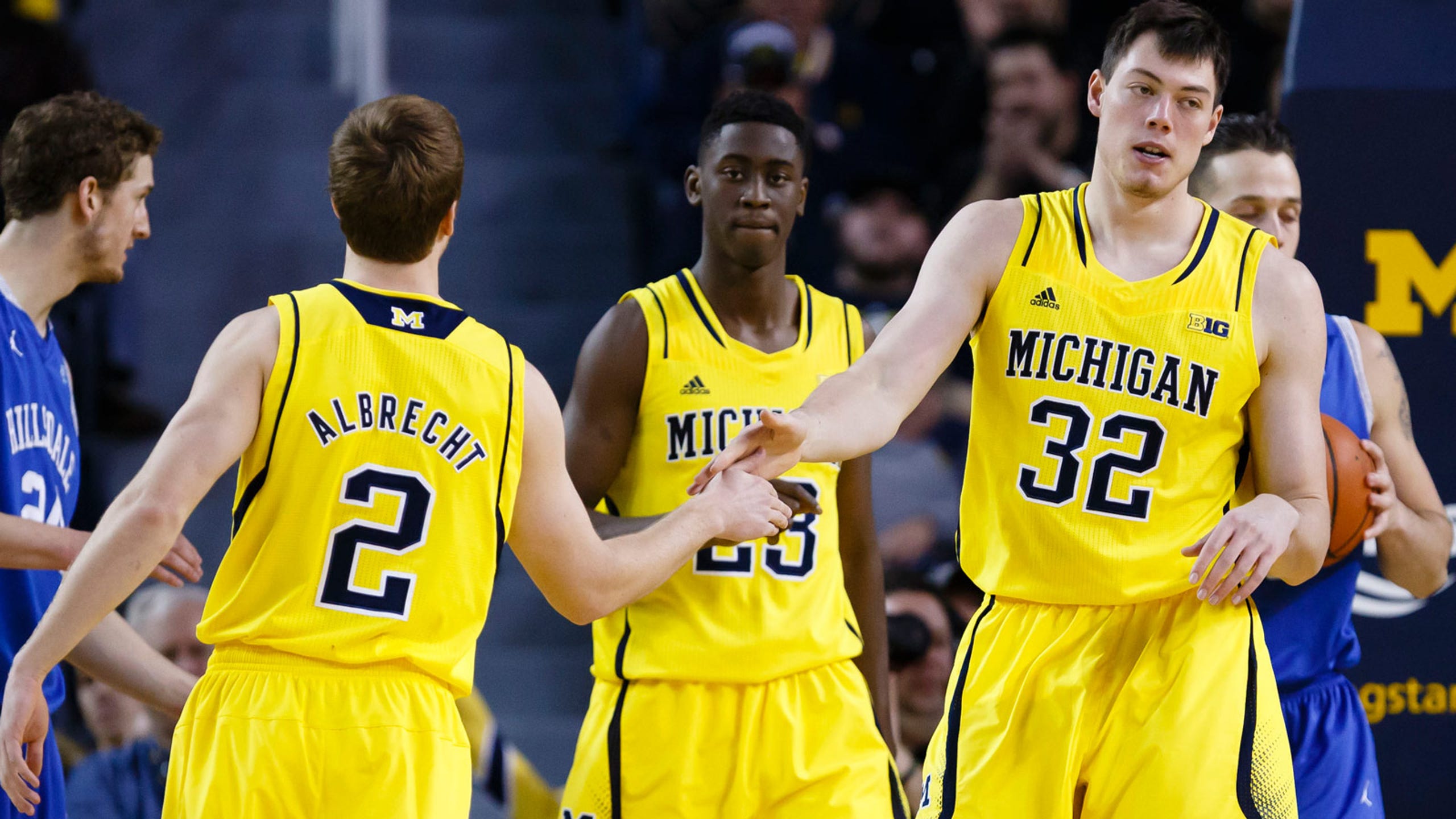 Michigan opens season with big ceremony, victory
BY foxsports • November 15, 2014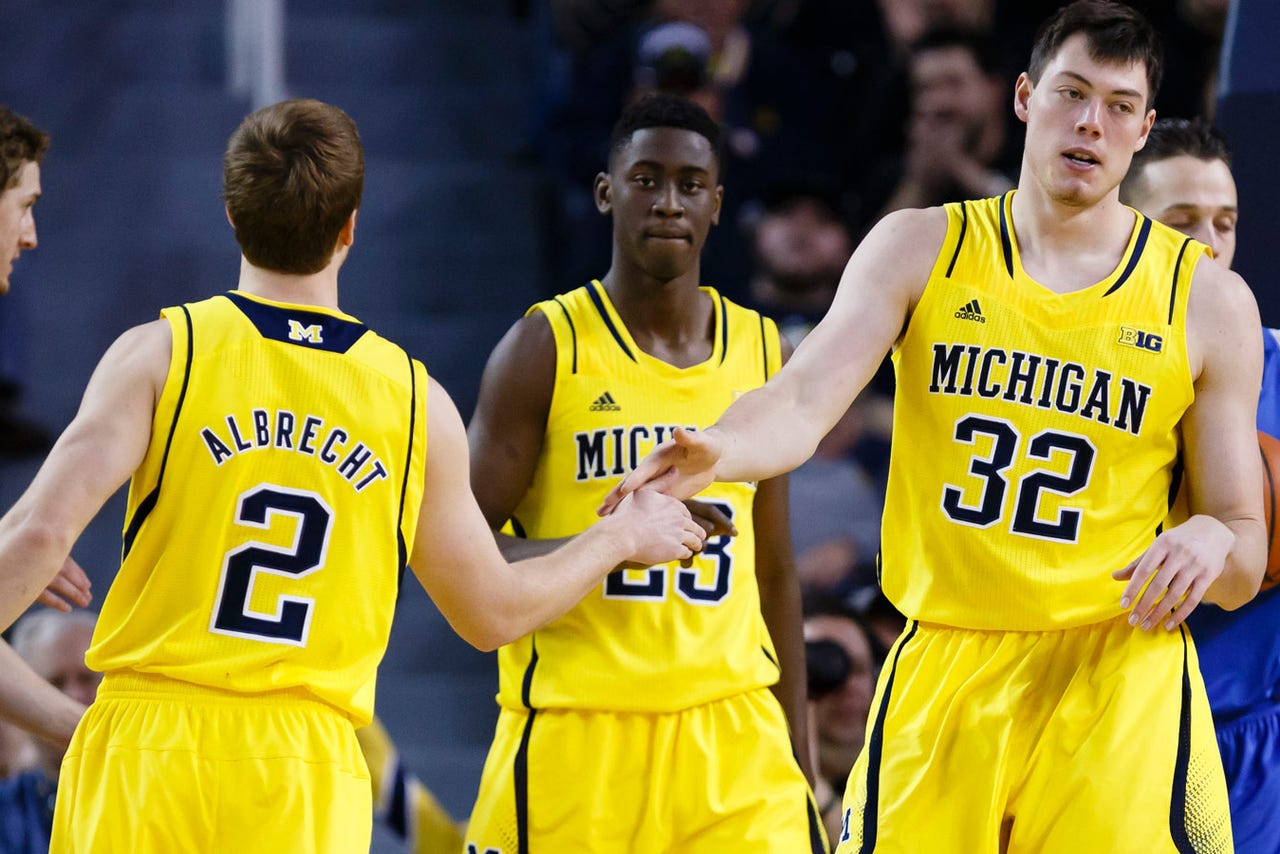 ANN ARBOR -- "Let's do this again."
That was the simple message that John Beilein gave his sophomores and juniors as he presented them with their Big Ten championship rings before Saturday's season opener against Hillsdale.
"I told the freshman, and that's almost half of our team, that they should sit and watch that banner go up," Beilein said after the 92-68 victory. "The work we put in every day is to build the kind of program that competes for championships every season. There are 18 banners out there, and our kids have helped put a lot of them up."
The ceremony was so good, including members of the Maize Rage student section raising the banner, that the Wolverines forgot the game was about to start. Before they could blink, Hillsdale was up 10-2 and bombing 3-pointers from all over the Crisler Center.
"We knew who we were playing and where, so I told our kids to take it all in and enjoy the moment during warmups," Hillsdale coach John Tharp said. "Once the ball went up, I told them to pretend they were playing a nameless, faceless opponent. It worked, for a while."
Beilein made some quick defensive adjustments, leading to the Wolverines jumping several passes and turning them into uncontested baskets at the other end.
"When they got that 10-2 lead, we knew were going to have to start locking in on defense," said Caris LeVert, who was named a co-captain before the game. "Once we did that, we started getting some stops and easy baskets."
To make things worse for the Chargers, Michigan also started turning some of those turnovers into 3-point shots.
"When you play a team at this level, you know that every time you make a mistake, they are going to turn it into a score," Tharp said. "But with Michigan, they not only turn into a score, they turn it into a three, and that's when they have excellent spurtability. When they start making threes, they get fired up and more aggressive, and that's when they score a bunch of points in a hurry."
Hillsdale kept things respectable for 15 minutes -- they only trailed 34-26 with five minutes left in the first half -- but they weren't able to hang with the bigger, faster Wolverines. LeVert, Zak Irvin and Derrick Walton, Jr. combined for 63 points, only five fewer than the Hillsdale team, and Michigan had 25 points off turnovers and 13 fast-break points while the Chargers posted zeros in both categories.
"We were a little distracted by the ceremony, and that was why we got off to the slow start," Irvin said. "But this is why we're working so hard every day. We know that all that stuff was what we did last year.
"We have to start all over this season and do it again."
---