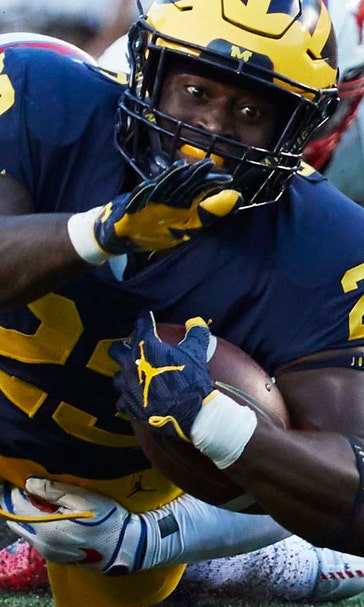 Michigan opens Big Ten play eyeing end to title drought
September 17, 2018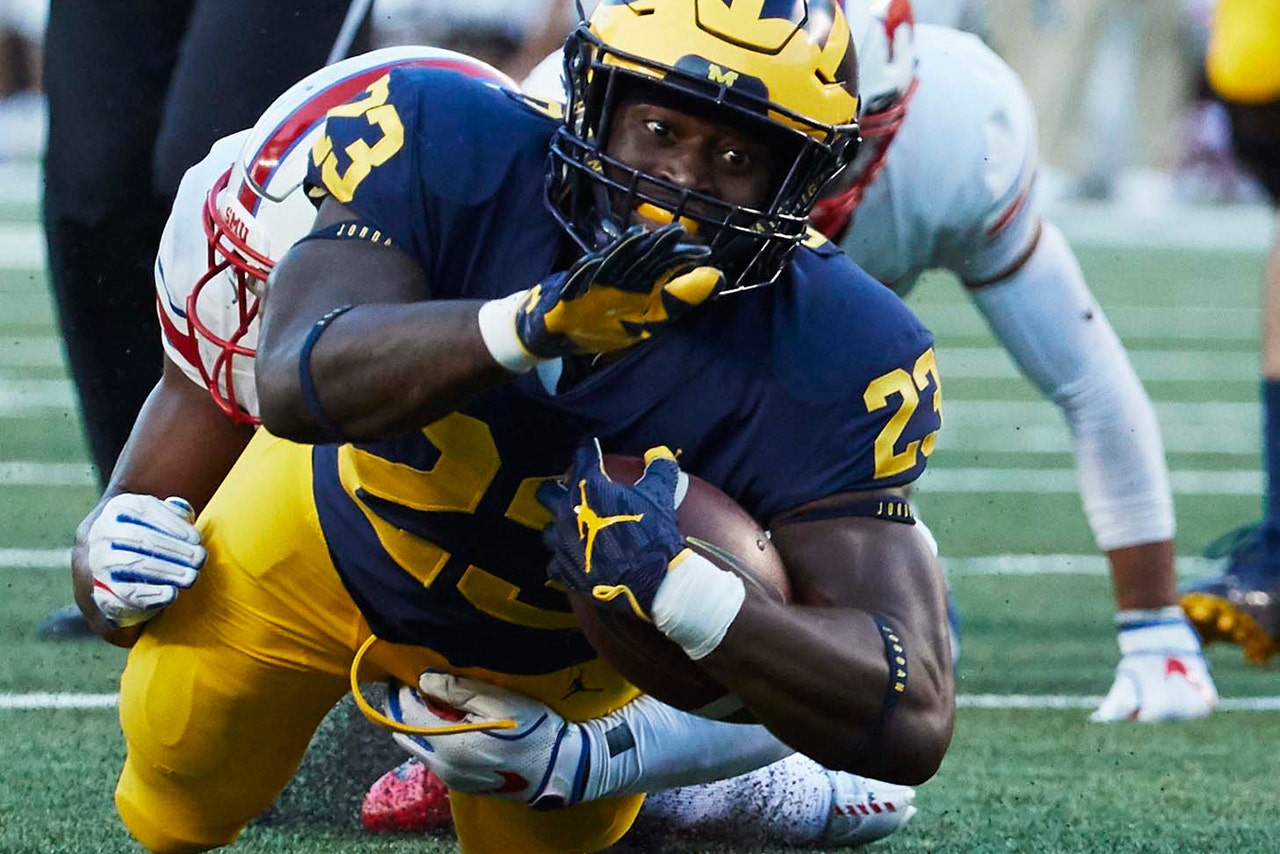 ANN ARBOR, Mich. (AP) -- Michigan is opening its Big Ten schedule with a focus on ending its 14-year conference championship drought.

The 19th-ranked Wolverines (2-1) can take a small step toward their goal against Nebraska (0-2) on Saturday at home in the first conference game for both teams.

"It all counts now this week, starting with Big Ten play," defensive back Tyree Kinnel said Monday. "We want to be in Indianapolis at the end of the year."

Indy has been on the players' minds for months. While they were reshaping their bodies and minds during offseason conditioning, they would hear about the goal of playing for a conference championship Dec. 1 at Lucas Oil Stadium.

Strength coaches would yell about that game in the weight room. When players put their hands in at the end of practices, they'd count to three and shout, "Win the Big Ten championship!"

It has been a long time since that has happened for college football's winningest program.

Michigan's last Big Ten title was in 2004, when Lloyd Carr was coaching and Chad Henne was throwing passes.

The stretch without a conference championship matches Michigan's longest in school history, a drought that spanned 1950 to 1964.

Carr, who led the Wolverines to the 1997 national championship, didn't win a Big Ten title in his last three years. Rich Rodriguez, Brady Hoke and Jim Harbaugh all had a shot in at least three seasons and came up short.

Harbaugh, in his fourth season, said the team talks daily about finishing first in the Big Ten.

"Very motivated," Harbaugh said.

Banners touting the team's accomplishment loom high above the playing surface at its indoor practice field. As players walk into the facility and turn right toward outdoor fields, they are reminded Michigan's 42nd and last Big Ten title was won when they were in preschool or elementary school.

"At times I look at them," Kinnel acknowledged. "It has been a while. We get reminded of it a lot."

It won't be easy.

The Wolverines are favored to beat the winless Cornhuskers by 18 points, but the schedule will get tougher. A three-game stretch in the middle of their season may prove pivotal.

Michigan hosts No. 18 Wisconsin on Oct. 13, plays at No. 24 Michigan State the next week before potentially being rested and ready to play No. 10 Penn State at home on Nov. 3.

The Wolverines close the regular season at No. 4 Ohio State.

Harbaugh has not won a road game against a ranked team at Michigan, extending the school's streak to 17 games dating to 2006.

He is 0-3 against the Buckeyes, continuing Michigan's misery against a rival that has won 13 of 14 meetings. He is 1-2 against the Spartans, who have won eight of the last 10 games in the rivalry.

Michigan linebacker Devin Bush said it is time to make some Big Ten championship-chasing changes.

"We got to bring that culture back," Bush said. "This being the winningest college football team in the country, you got to bring that back."

And if Michigan makes it to the Big Ten championship game and wins, it will begin aiming toward a national championship.

"You've got to win that to move onto bigger goals that we have," Kinnell said.
---