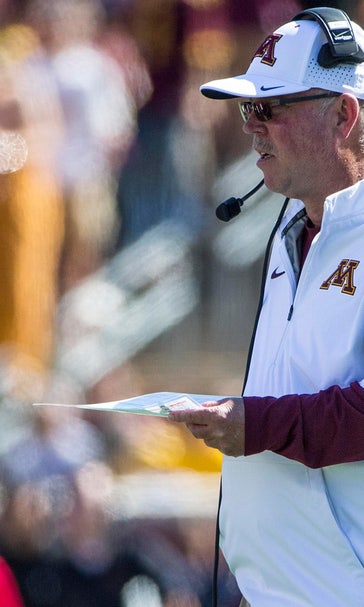 Michigan-Minnesota will be emotional game following Kill's retirement
October 29, 2015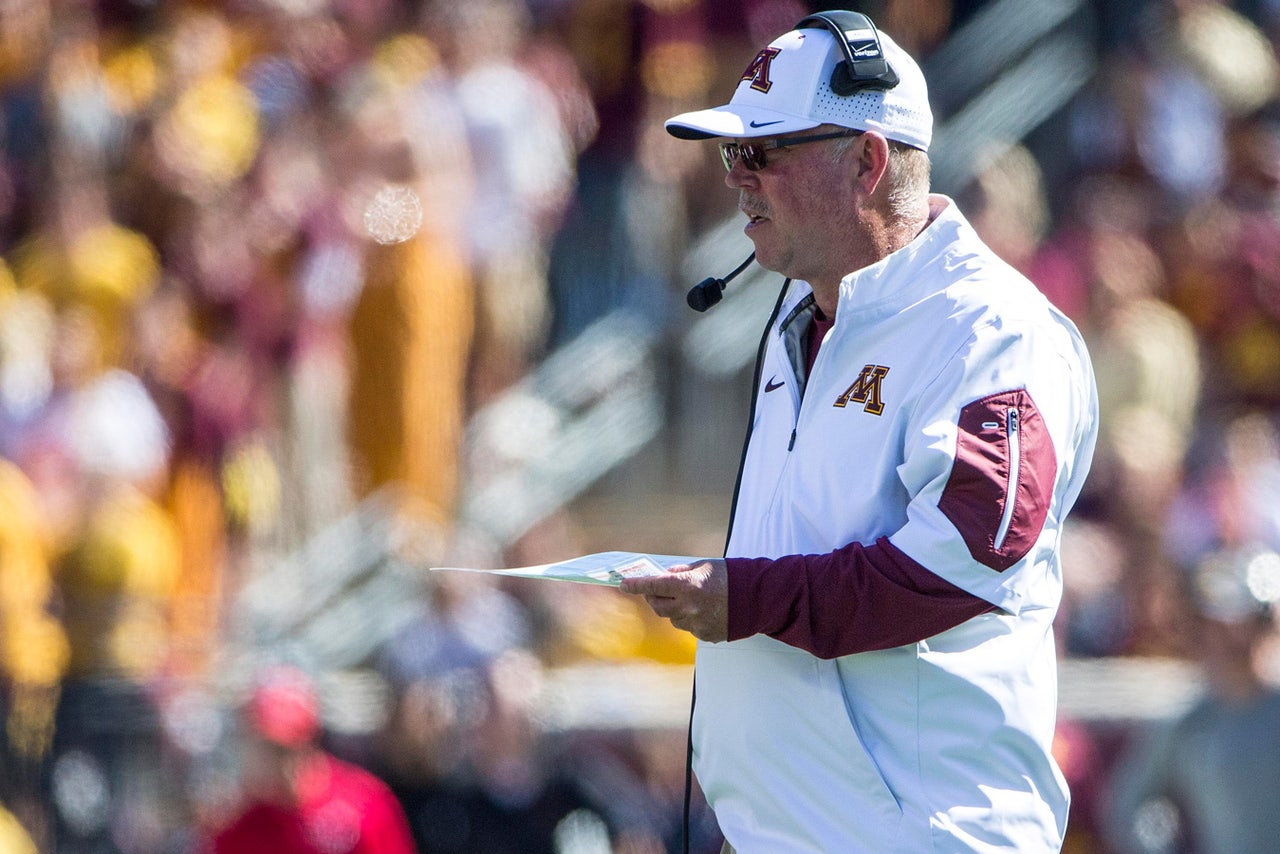 The lasting images of jaw-dropped and sobbing Michigan fans at the Big House after the No. 15 Wolverines' stunning loss to Michigan State two weeks ago ultimately pale in comparison to those of a heartbroken Jerry Kill.
Michigan's attempt to bounce back from one of its most crushing losses will take a back seat to the sense of sadness surrounding Minnesota after Kill announced he was stepping away from coaching over health concerns three days before Saturday's game.
Kill told his staff and players of his decision early Wednesday, then sat behind the podium used for postgame press conferences and spoke for nearly a half hour about the difficult decision to leave football behind over his epilepsy.
"I ain't done anything else. That's the scary part," Kill said, pausing several times to keep from breaking down.
Kill, who said he had two seizures this week and went to practice Tuesday anyway, was hoping he could stay at the helm, but the toll on his body, his mind and his family became too much. He said he hadn't gotten more than three hours' sleep in the last three weeks.
"I went through a bad situation two years ago, and I'm headed right back there," said the 54-year-old, who took a leave of absence in 2013 to address his condition.
Kill said in July that he had been seizure-free for the previous 18 months and was able to make it through the entire 2014 season without one.
He missed a portion of five games in his first three seasons at Minnesota due to seizures, including one that occurred on the field against New Mexico State in the 2011 home opener and another during halftime against Michigan State the following year. He also had game-day seizures in 2001 and 2005 as the coach at Southern Illinois.
"Hell, that ain't no way to live," said Kill, who went 156-102 as a head coach and 29-29 in four-plus seasons at Minnesota.
Defensive coordinator Tracy Claeys, one of Kill's many trusted assistants for the last 21 years, will be the interim head coach for the rest of the season.
Claeys has his work cut out for him with Minnesota having lost two of its last three and running into the most difficult part of its schedule with matchups at No. 1 Ohio State next week and at No. 10 Iowa on Nov. 14.
Jim Harbaugh refused to let his team's crushing loss resonate through the bye week. Instead, he focused on getting the Wolverines (5-2, 2-1 Big Ten) back to work quickly as they look to continue their road dominance of Minnesota (4-3, 1-2).
Michigan posted three straight shutouts before it led the Spartans by two with 10 seconds left on Oct. 17. It needed only to get a punt away to secure the win, but a bobbled snap that Jalen Watts-Jackson scooped up and ran back 38 yards for a touchdown on the final play dealt the Wolverines a 27-23 loss.
After suffering through a week of countless replays, Harbaugh is more than eager to get his team back on the field.
"Not into the 'if-this, if-that' type of scenario," Harbaugh said. "If worms had machine guns, then birds (would) be scared of them. We're looking to find our season over the next number of games that we play."
No matter how unorthodox that analogy may be, it seemed to work. The loss counted as only one defeat - the Wolverines' first in conference play.
There are more pressing matters, such as getting the running game back into form following a 62-yard performance against the Spartans. Michigan averaged 226.4 per contest during a five-game winning streak.
Harbaugh said he expects Drake Johnson to be ready after the junior sat out the Michigan State game with an undisclosed injury, and De'Veon Smith will look to bounce back after averaging 2.4 yards on 19 carries against the Spartans.
The Wolverines also allowed a season-worst 386 total yards after giving up a combined 373 during their shutout streak.
"We are really eager to get back out there," safety Dymonte Thomas said. "We're not going to let one game define us, just like we didn't allow those three shutouts to define us."
Michigan has made plenty of strides under Harbaugh after last year's 5-7 campaign, though the Gophers had little trouble with the Wolverines on Sept. 27, 2014, gaining 206 yards on the ground and holding Michigan to 171 total in a 30-14 road win.
"They play a lot harder than they did last year," Gophers offensive line and assistant head coach Matt Limegrover said. "That's a testament to the coaching staff, those defensive coaches, because they had good players last year. I don't think they always played hard, but now they play hard."
The Gophers have dropped all 15 meetings in Minneapolis since last winning in 1977.
---